Best AVI Editors for Windows and Mac: Free and Paid Options
Sometimes we need to edit our AVI video. For instance, you may need to remove unwanted parts from a home video, apply eye-catching effects to a clip, or create professional-looking titles for a vlog. If you are new to editing videos, it can be difficult to figure out which AVI video editor is the best for you.
To learn more, read an article about AVI files by following the link below.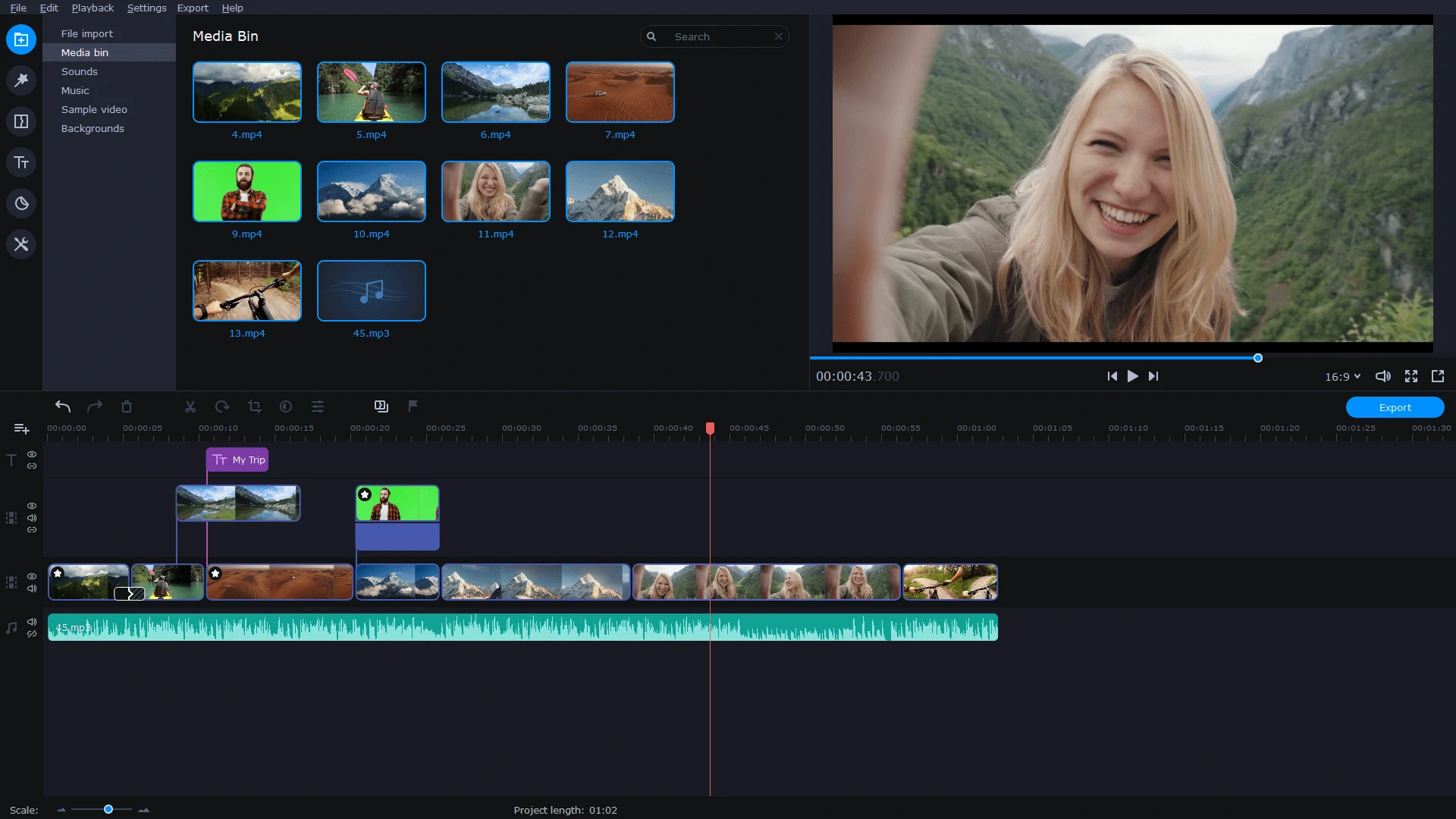 Top 13 Best AVI Editors
Before choosing video editing software, you should decide which features you need most. First of all, the program has to support basic video editing features like an ability to crop and trim a video, a capability to add an audio or music file, and a video conversion option. Also, the program must have a simple and easy-to-use interface.
We have compiled a list of the most popular free AVI video editors, including our highly recommended Movavi Video Editor Plus. We hope it will be useful for anyone seeking more information about editing AVI files.
Disclaimer: We use affiliate links to the products mentioned on this page. When you click an affiliate link and make a purchase, we receive commissions. If you want to support our portal, you can use the links. Otherwise, you can find the recommended products using a search engine.
Video Editors for Windows and Mac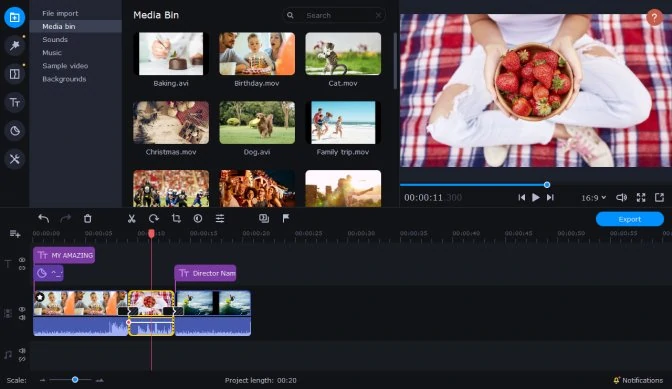 Movavi Video Editor Plus is a great video-editing app for inspired movie makers. It lets you edit your AVI videos the way you like: crop, trim, and rotate, apply different visual and sound effects, add your own headings, titles, and subtitles. To help you make mind-blowing videos, the editor offers a large library of transitions, filters, stickers, music, and much more. And the best thing is that such a variety of features is combined with a simple and intuitive interface so it won't take much time to master the program. Download Movavi Video Editor Plus and explore your creativity!
OS: Windows, Mac
Price: Free trial, full version for $59.95
Pros
Supports nearly all video codecs
Performs a video capture of a webcam
Professional visual effects including chroma key
Enables direct sharing on YouTube
Cons
Verdict: Movavi Video Editor Plus combines professional tools with a simple interface, so it's a must-have for video enthusiasts who want to easily create impressive movies.
You can also check out a review on Amazon by following the link below.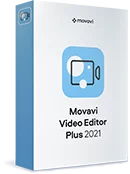 Movavi Video Editor Plus
Your next step in video-making
Edit video clips, images, and audio on a timeline

Add transitions, filters, titles, and stickers

Animate objects using keyframes, use more built-in media

Export videos in any popular format
How to Easily Edit AVI Videos with Movavi Video Editor Plus
Install Movavi Video Editor Plus on your PC or Mac and run it.
Click the Add Files button to upload your video files to the program. Next, drag the videos you selected to the Timeline.
You can edit your video in various ways: enhance video quality, apply filters, add titles and transitions, record a voice-over for your project, and much more.

To apply a filter, open the Filters tab, select a filter you like, and drag it to your clip on the Timeline.

If you want to add transitions between your clips, open the Transitions tab. You can preview a transition in a small preview window by simply clicking it. To add a transition, drag and drop it between the clips on the Timeline.

To save the video, click the Export button, specify the saving settings, and hit Start.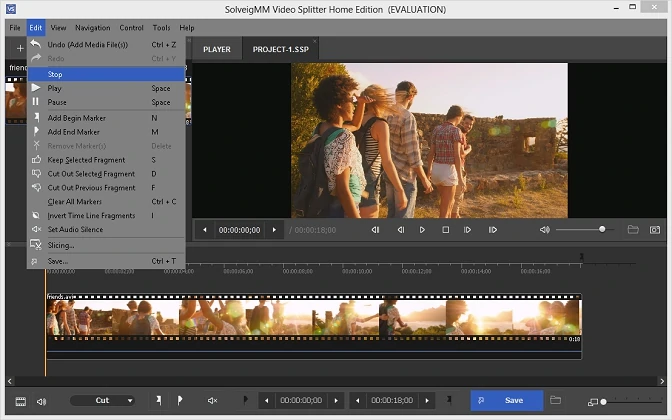 SolveigMM Video Splitter is a professional video editor to operate with pre-compressed FLV, AVC/H264, MP4, MOV, AVCHD, MPEG-2, MKV, MPEG-1, AVI, WMV, MP3, WMA files. The editor is lossless and fast, removing unwanted parts of the video seamlessly with just a few mouse clicks. Still, there is no room for creativity in the program, it cannot handle subtitles or multi-angles, and there are no special effects or filters to apply.
OS: Windows, Mac
Price: $49.95
Pros
Supports merging media files for all supported formats
Cuts AVI and other video files fast
No loss of quality
Cons
An interface looks quite old-fashioned
Can't work on full screen
Verdict: SolveigMM Video Splitter is suitable for a one-off piece of work only – it has average features and outdated design elements.
Follow the link below to read a review by PCWorld.
Proceed to the PCWorld website
Video Editors for Windows Only
#CommissionsEarned
Pinnacle Studio offers numerous video-editing tools. You can choose from more than 2,000 filters and effects to enhance your videos. The program lets you edit HD and 4K videos using unlimited tracks on the timeline. Pinnacle Studio also lets you customize your workspace – set quick access to the tool you use most often. Another useful feature in Pinnacle Studio is video masks. It's a great tool that lets you blur faces, remove unwanted objects, and more.
OS: Windows
Price: $129.95
Pros
Advanced editing features
Intuitive interface
Customizable workspace
Cons
Some features are limited in the trial version
Verdict: Pinnacle Studio is a handy program and can be easy-to-use even for beginners.
Check out a review of this program on TechRadar by following the link below.
Proceed to the TechRadar website
#CommissionsEarned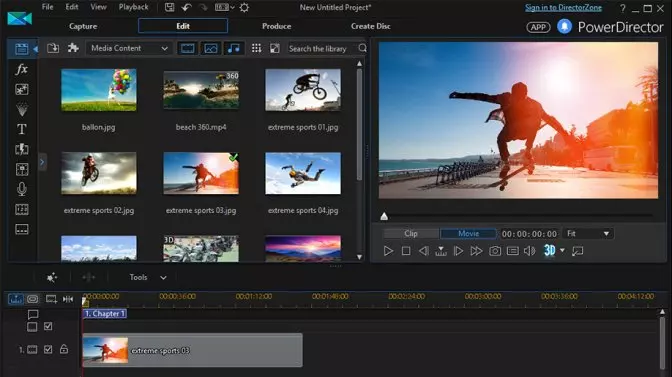 CyberLink PowerDirector is a great program for beginners. There are ready-made templates with effects, music, and transitions. All you need to do is to add your own clips to make a movie. With CyberLink PowerDirector, you can easily create video collages – use a template or create one yourself. You can save and reuse it later for other projects.
OS: Windows
Price: $99.99
Pros
Ready-made templates
Variety of video-editing tools
Many tutorials on the website
Cons
In the free version, premium features are limited to 30 days
Verdict: CyberLink PowerDirector is a full-features video editor suitable for users of different levels.
You can also read a review on G2 by following the link below.
#CommissionsEarned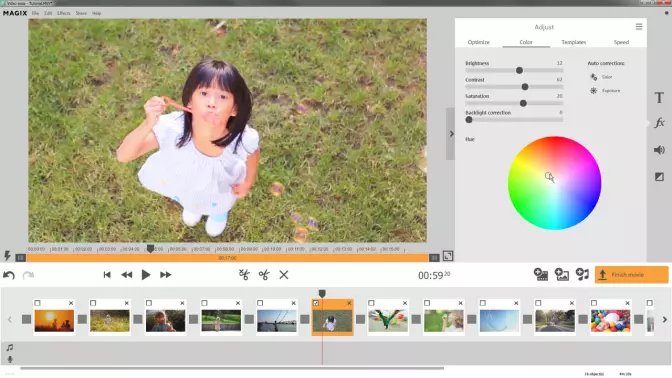 MAGIX Video Easy has an intuitive interface, so even users with no experience in video editing will probably find this program easy to work with. Plus, there are convenient wizards that will help get started and use different tools to create videos. The program also offers various templates with transitions and effects. Once you've finished editing, you can transfer your videos to mobile devices or upload them to YouTube and Facebook directly from the program.
OS: Windows
Price: $49.99
Pros
Handy wizards
Ready-made templates
Option to share videos directly from the app
Cons
Supports only popular video formats
Verdict: MAGIX Video easy is a good option for beginners since it provides templates and tutorials.
Follow the link below to read a review by PCMag.
#CommissionsEarned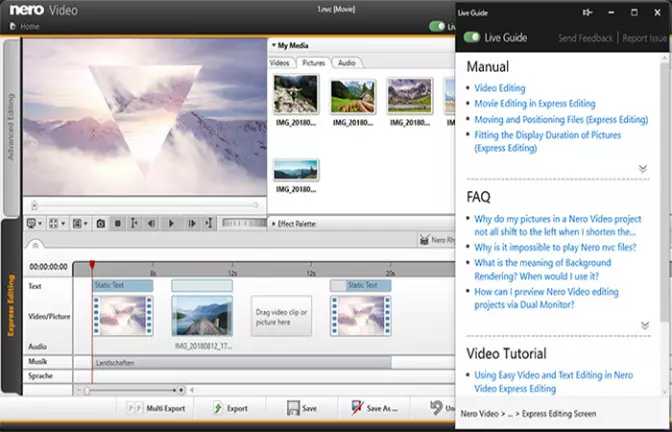 With Nero Video, you can create videos with music, transitions, and filters. You can also add animations and effects like slow-motion. Choose from over 1000 movie templates to make a movie on topics like kids, sports, parties, action, trips, and others.
OS: Windows
Price: $39.95
Pros
Supports various formats
Offers a wide range of templates
Cons
Can be a bit complicated for beginners
Verdict: Nero Video is a useful video-editor that includes ready-made templates and a variety of editing tools.
Check out a review of this program on Top Ten Reviews by following the link below.
Proceed to the Top Ten Reviews website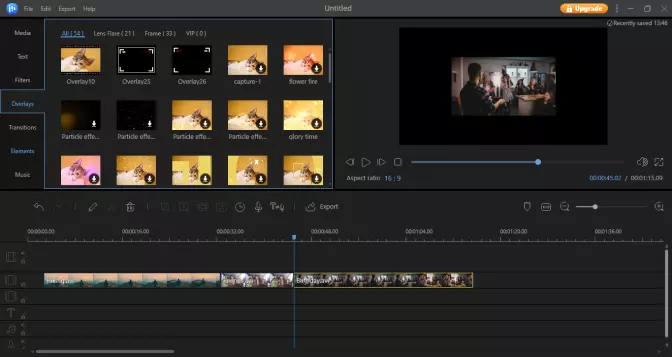 EaseUS Video Editor is a good choice for beginners. The program has a simple interface that gives quick access to all editing tools you need. With this video editor, you can enhance your clips using filters and effects. EaseUS Video Editor supports popular media formats so you can work with your files from smartphones, camcorders, and cameras.
OS: Windows
Price: $29.95 for a 1-month subscription, $49.95 for a 1-year subscription, $79.95 for a lifetime license
Pros
High-quality overlays
Supports direct upload to YouTube, Facebook, and Twitter
Cons
Lack of advanced editing options
Verdict: EaseUS Video Editor is a handy editing program that offers basic tools to create simple movies without extra effort.
You can also check out a review on TechRadar by following the link below.
Proceed to the TechRadar website
Best Free AVI Editors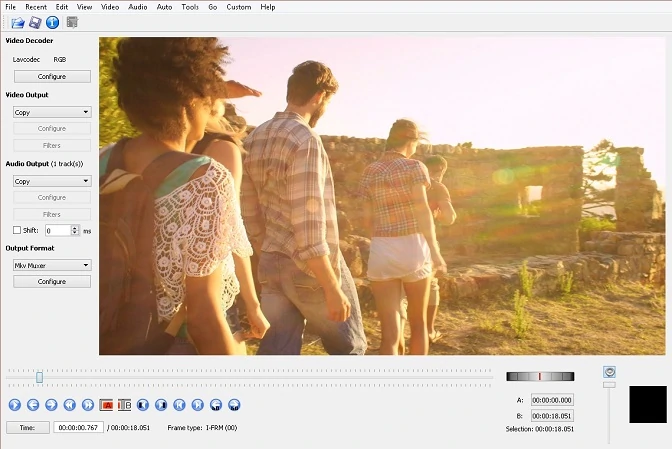 Avidemux is a free and open-source video editing program designed for video editing and video processing. It's not overloaded with features. However, it lets you easily perform video editing operations, such as video cutting/joining, voice-over capability, ultra-fast video compression, and many others.
OS: Windows, Mac, Linux
Price: Free
Pros
Weighs less than 20 MB
Supports both H.265 and H.264 codecs
Cons
No special effects like chroma key
No technical support
Verdict: Avidemux is a lightweight video editing tool for non-advanced video users.
You can also check out a review on Capterra by following the link below.
Proceed to the Capterra website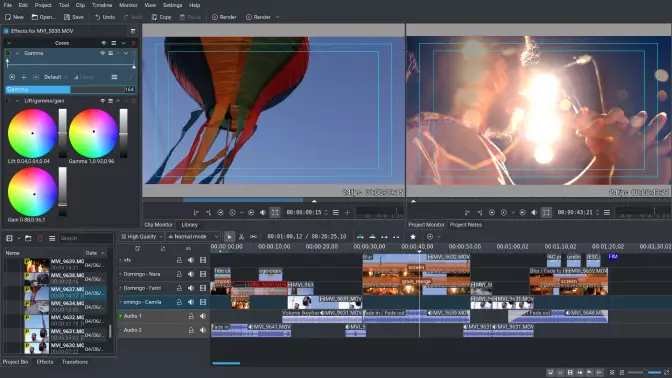 Kdenlive is an open-source video editor. This software includes various editing features and supports almost any video format. It also has many effects and transitions that you can use in your videos.
OS: Windows, Mac, Linux
Price: Free
Pros
Supports a lot of video and audio formats
Automatic backup every few minutes
Cons
An interface can be confusing for some users
Verdict: Kdenlive is a handy video-editing tool with quite a lot of features, so you should be ready to spend some time on mastering the program.
Check out a review of this program on PAT Research by following the link below.
Proceed to the PAT Research website
Movie Maker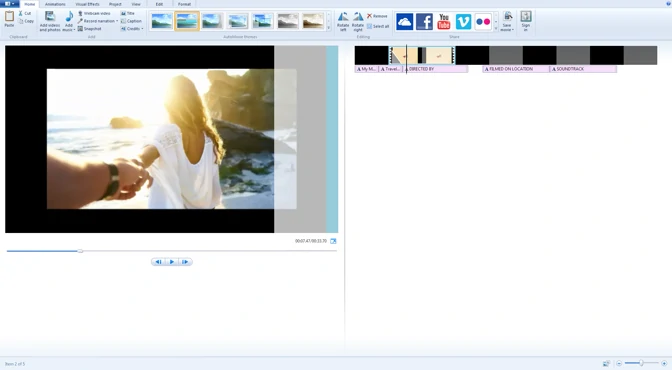 Movie Maker was once the most popular video editing tool for Windows, where users could create and edit videos in just a couple of clicks. This software has all the comprehensive features needed to edit video, including cutting video, applying visual effects, adding music or sounds, and narrating a timeline. Basically, Movie Maker was built for Windows 7, so if you are looking for a video application for Windows 8 or Windows 10, we recommend skipping the program. Despite the fact that Movie Maker has been discontinued by Microsoft, you still can find installation packages on some third-party websites.
OS: Windows
Price: Free
Pros
Free for Windows users
Provides a very simple and user-friendly interface
Supports both H.263 and H.264 codecs
Enables pan and zoom operations
Cons
Sometimes freezes and crashes
Not advanced enough to meet pros' high expectations
No longer available for download on the Microsoft website
Verdict: Movie Maker presents a good solution for beginners working on earlier versions of Windows. Please note that video files using digital right management can't be processed in Movie Maker.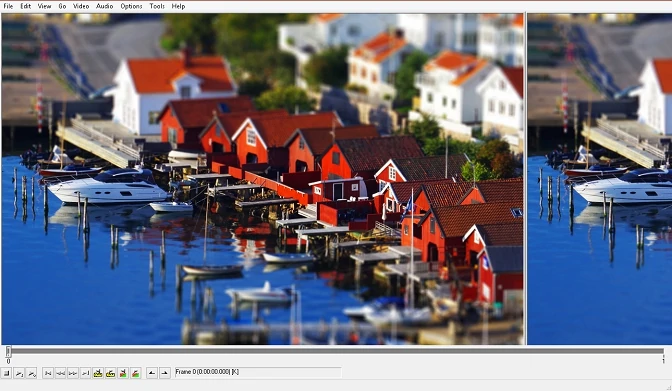 VirtualDub is a free and open-source video editing software for Windows. Unfortunately, the program has not been updated for at least five years and, thus, the only things it can operate are AVI files with a specific codec. It has a little bit old-fashioned interface and seems difficult to control. But still, VirtualDub is great to perform multiple video-editing tasks, such as deleting unnecessary parts from a video, cropping sidebars, converting to grayscale, compressing video files, and more.
OS: Windows
Price: Free
Pros
Can be extended with third-party video filters
Can process a batch of video files at once
Cons
Doesn't support popular file types like MP4, MKV, MOV
No longer updated
Verdict: VirtualDub is free, suitable for Windows users. The lack of MP4, MOV, MKV editing abilities makes it a bit useless on Windows 8 and higher.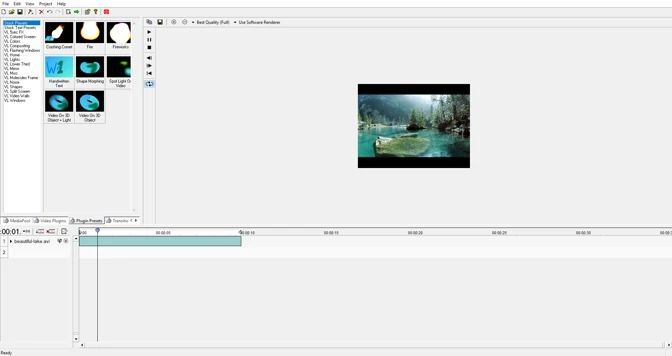 Wax Video Editor is a full-featured free video-editing software that you can install on Windows. A fair warning though: this program might be a little hard-to-use for beginners because of the huge amount of menus and features.
OS: Windows
Price: Free
Pros
Supports a huge variety of formats
Can use presets from other video editors
Get latest updates online
Cons
Contains some features which are not intuitive
Verdict: Wax Video Editor is a good solution for Microsoft Windows users who need basic video polishing and ready to explore all features on their own.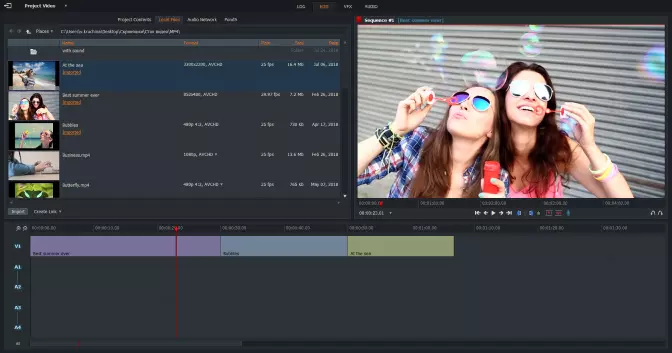 Lightworks is a powerful cross-platform video-editing program. It has an intuitive user interface that you can customize and also set keyboard shortcuts. Lightworks offers a full set of professional editing features. For instance, it supports project sharing so multiple users can work on the same project.
OS: Windows, Mac, Linux
Price: Free
Pros
Supports multi-camera editing
Has a royalty-free media library
Cons
Some advanced features are only available in the paid version
Verdict: Lightworks is a professional video editor with lots of video-editing features. It offers some powerful tools that other programs on the list don't have.
You can also check out a review on G2 by following the link below.
This is a comprehensive list of 13 popular video-editing tools available for Windows and Mac. With these incredible tools, you can create your own video story: remove unwanted fragments, apply creative filters, add different visual and audio effects, create animated titles.
How to Choose a Video Editor
When you're choosing video-editing software, it might be helpful to consider the following parameters.
Platform compatibility. Some programs are available for Windows or for Mac only. That's why it's important to find out whether the app has a version for the OS you're using.
Editing features. There are programs for professional editing that include a lot of features, and easier apps with a smaller number of editing options. So before you make a choice, it's better to decide what editing tools you want to have in the app.
Interface. Not all programs have intuitive interfaces. So if you're a beginner, try to find software that is easy to use.
Supported formats. Pay attention to the video formats supported by video editors. It might happen that some software can't work with the format of your video, or you need a certain output format that the app doesn't support. It's much more convenient to use a video editor that can handle many different formats and has a conversion option.
Technical support. This is also an essential factor to consider when choosing software. Is technical support provided fast? Is it free? Does it work 24/7? Answers to these questions will help you decide whether an app is worth buying.
Frequently Asked Questions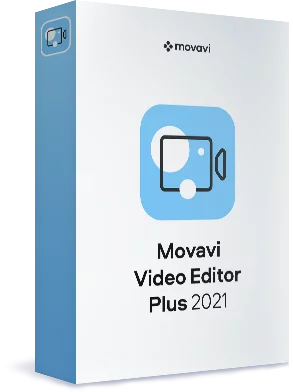 Movavi Video Editor Plus
Your next step in video-making
Edit video clips, images, and audio on a timeline

Add transitions, filters, titles, and stickers

Animate objects using keyframes, use more built-in media

Export videos in any popular format
* The free version of Movavi Video Editor Plus has the following restrictions: 7-day trial period, watermark on the output videos, and, if you're saving a project as an audio file, an ability to save only half the audio length. Learn more
Read Other Useful Articles