How to Easily Edit AVI Video
Sometimes we need to edit our AVI video – for instance, you may need to remove unwanted parts from a home video, apply eye-catching effects to a clip, or create professional-looking titles for a vlog. If you are new to editing videos, it can be difficult to figure out which AVI video editor is the best for you.
| | Supported platforms | Pros | Cons |
| --- | --- | --- | --- |
| Movavi Video Editor Plus | Windows, Mac | Lots of professional effects including chroma key | Offers in-app purchases |
| Movie Maker | Windows | Provides a very simple and user-friendly interface | It has been discontinued by Microsoft |
| VirtualDub | Windows | Can process a batch of video files at once | Doesn't support a lot of formats |
| Wax Video Editor | Windows | Can use presets from other video editors | Compatible with Windows only |
| Avidemux | Windows, Mac, Linux | Free and open-source | No technical support |
| SolveigMM | Windows | No quality loss | Can't work on full screen |
Top 6 Best AVI Editors for Windows
Before choosing a video editing software, you should decide which features you need most. First of all, the program has to support basic video editing features like an ability to crop and trim a video, a capability to add an audio or music file, and a video conversion option. Also, the program must have a simple and easy-to-use interface.
We have compiled a list of the most popular free AVI video editors, including our highly recommended Movavi Video Editor. We hope it will be useful for anyone seeking more information about editing AVI files.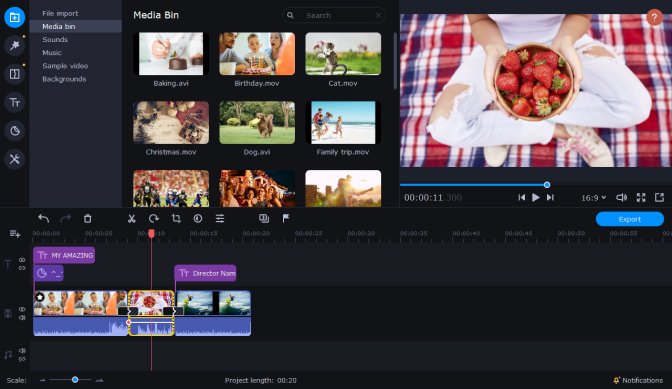 Movavi Video Editor Plus is a multifunctional tool for editing media files, including AVI videos. It lets you open any video file and edit it the way you like: crop, trim, rotate and adjust, apply different visual and sound effects, add your own headings, titles, and subtitles. It also has a large of preset transitions, filters, stickers, music, and much more. Click here to get a free trial.
Pros:
Supports nearly all video codecs
Performs a video capture of a webcam
Professional visual effects including chroma key
Enables direct sharing on YouTube
Cons:
Verdict: Movavi Video Editor Plus is a must-have software for all video pros or those who dream of making Hollywood style movies.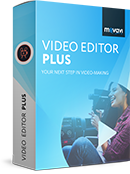 Movavi Video Editor Plus
Your next step in video-making
Edit video clips, images, and audio on a timeline

Add transitions, filters, titles, and stickers

Animate objects using keyframes, use more built-in media

Export videos in any popular format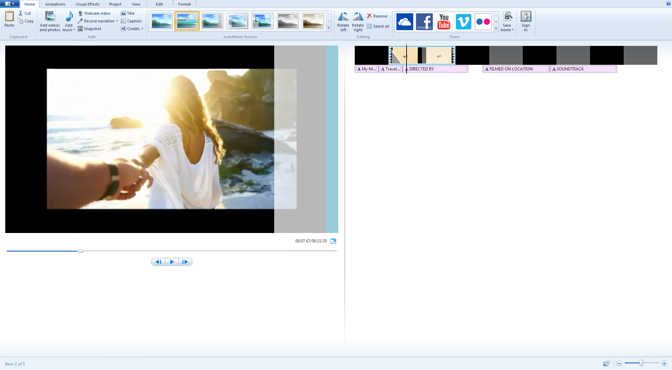 Movie Maker was once the most popular video editing tool for Windows where users could create and edit videos in just a couple of clicks. This software has all the comprehensive features needed to edit video, including cutting video, applying visual effects, adding music or sounds, and narrating a timeline. Basically Movie Maker was built for Windows 7, so if you are looking for a video application for Windows 8 or Windows 10, we recommend skipping the program. Despite the fact that Movie Maker has been discontinued by Microsoft, you still can find installation packages on some third-party websites.
Pros:
Free for Windows users
Provides a very simple and user-friendly interface
Supports both H.263 and H.264 codecs
Enables pan and zoom operations
Cons:
Sometimes freezes and crashes
Not advanced enough to meet pros' high expectations
Verdict: Movie Maker presents a good solution for beginners working on earlier versions of Windows. Please note that video files using digital right management can't be processed in Movie Maker.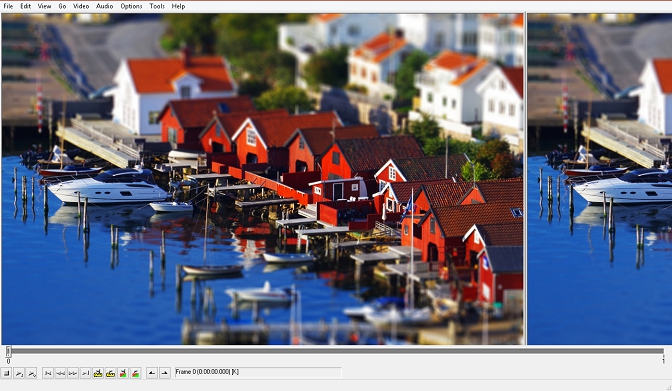 VirtualDub is a free and open-source video editing software for Microsoft Windows. Unfortunately, the program has not been updated for at least 5 years and, thus, the only things it can operate are AVI files with a specific codec. It has a little bit old-fashioned interface and seems seems difficult to control; still, VirtualDub is great to perform multiple video editing tasks, such as deleting unnecessary parts from a video, cropping sidebars, converting to grayscale, compressing video files, and more.
Pros:
Can be extended with third-party video filters
Can process a batch of video files at once
Cons:
Doesn't support modern file types: MP4, MKV, MOV
No longer updated
Verdict: VirtualDub is free, suitable for Windows users. The lack of MP4, MOV, MKV editing abilities makes it a bit useless on Windows 8 and higher.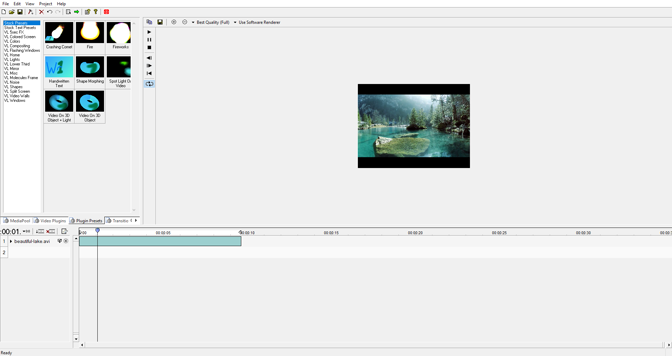 Wax Video Editor is a full-featured free video editing software that you can install on Windows. A fair warning though: this program might be a little hard-to-use for beginners because of the huge amount of menus and features.
Pros:
Supports a huge variety of formats
Can use presets from other video editors
Get latest updates online
Cons:
Contains some features which are not intuitive
Compatible with Windows only
Verdict: Wax Video Editor is a good solution for Microsoft Windows users who need basic video polishing and ready to explore all features on their own.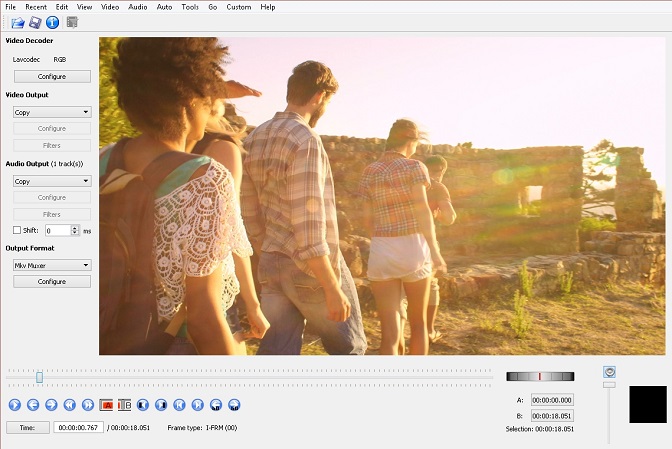 Avidemux is a free and open-source video editing program designed for video editing and video processing. It's not overloaded with features, however it lets you easily perform video editing operations, such as video cutting/joining, voiceover capability, ultra-fast video compression, and many others.
Pros:
Weighs less than 20 MB
Supports both H.265 and H.264 codecs
Cons:
No special effects like chroma key
No technical support
Verdict: Avidemux is a lightweight video editing tool for non-advanced video users.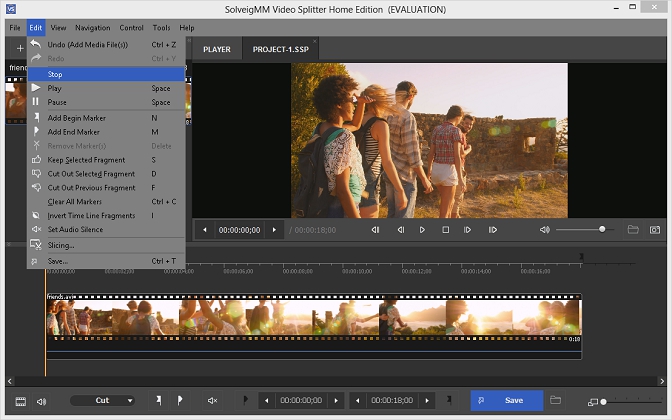 SolveigMM Video SplitterTM is a professional video editor to operate with pre-compressed FLV, AVC/H264, MP4, MOV, AVCHD, MPEG-2, MKV, MPEG-1, AVI, WMV, MP3, WMA files. The editor is lossless and fast, removing unwanted parts of the video seamlessly with just a few mouse clicks. Still, there is no room for creativity in the program, it cannot handle subtitles or multiangles, and there are no special effects or filters to apply.
Pros:
Supports merging media files for all supported formats
Cuts AVI and other video files fast
No loss of quality
Cons:
An interface looks quite old-fashioned
Can't work on full screen
Verdict: SolveigMM is suitable for a one-off piece of work only. Average features, outdated design elements.
This is a comprehensive list of 6 popular video editing tools available for Windows. With these incredible tools, you can create your own video story: remove unwanted fragments, apply creative filters, add different visual and audio effects, create animated titles.
Want to learn the difference between Final Cut Pro and iMovie? Read the guide below: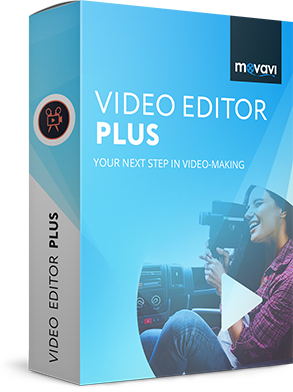 Movavi Video Editor Plus
Your next step in video-making
Edit video clips, images, and audio on a timeline

Add transitions, filters, titles, and stickers

Animate objects using keyframes, use more built-in media

Export videos in any popular format
Read Other Useful Articles