The Best Free Image Converter
No matter what your job is, if you have a computer and you turn it on more than once a month, sometimes you will need an image converter – for work or for your personal needs.
An image converter is a program that converts one image file format into another. The most common image files are TIFF, JPEG, GIF, PNG. But, of course, there are many more of them. And the non-popular ones often can't be opened in certain programs or devices. To read such files, you need to convert them.
And if you need to change the format of your pictures quickly, you need good converting software. The easiest way to find one is to buy it. But if you're under budget, finding a high-quality free photo converter may become challenging. It really is not as easy as you may think. And that's why we have made a digest of the best free image converters for you, so you can choose the most suitable one for you.
You can also check out Movavi Video Converter – a simple and effective tool for switching between video, audio, and image formats.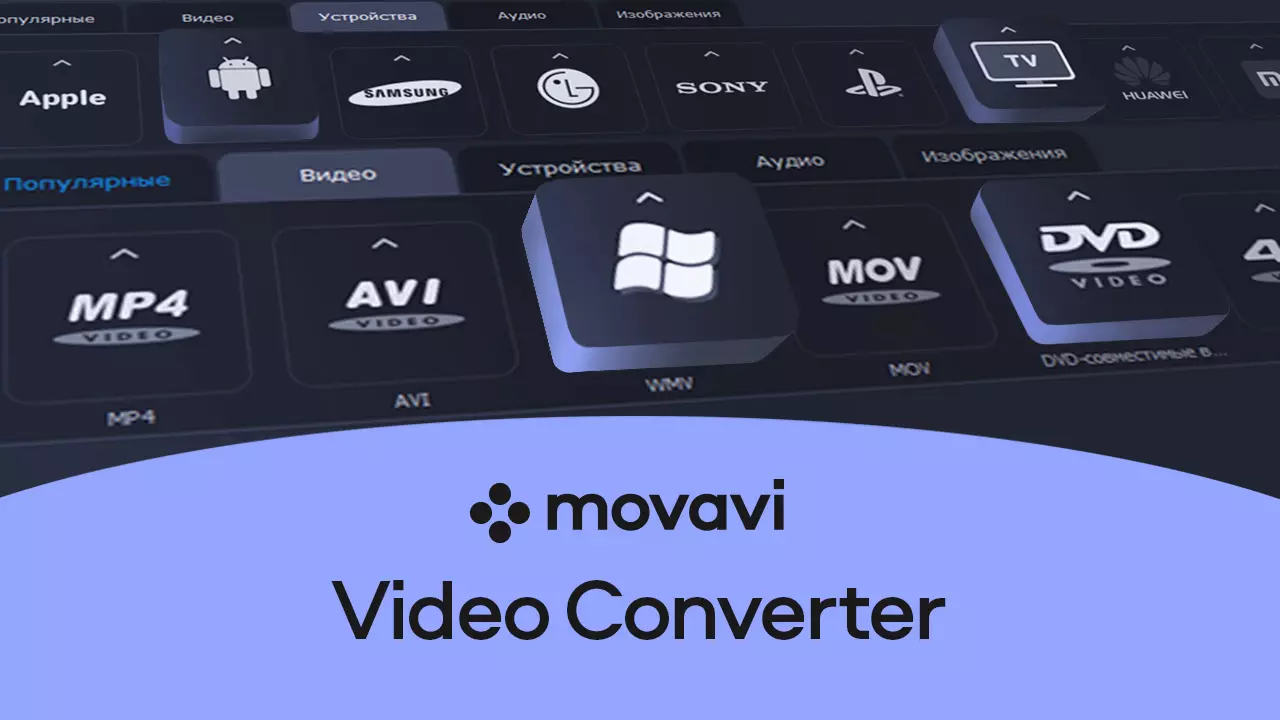 To proceed to one of the main segments of the article, click one of the following links:
7 Best Free Photo Converters
You may need a good image converter at any time. So it's good to have one downloaded to your PC or saved to your favorites in the browser. Check out our list of the most powerful, fast, and easy-to-use free image converters we've managed to find.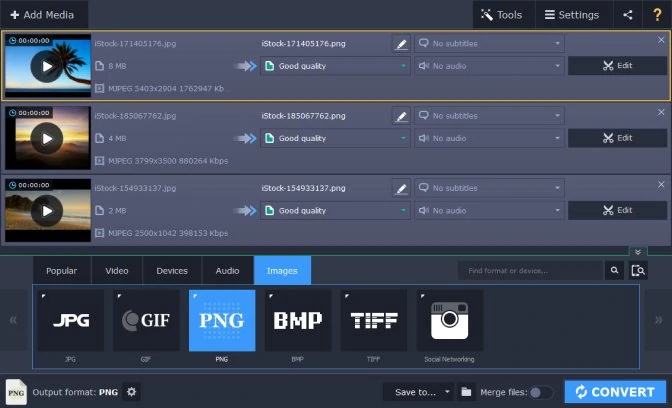 Movavi Video Converter is a perfect tool when you need to change the format of any of your media, including photos. The software supports more than 180 media formats. After you convert the picture, the software will let you slightly edit it: crop, rotate, add a watermark or type some titles. Movavi Video Converter will also let you convert music and video files. The application is available for both Windows and Mac. The software is paid. But you can download the trial version for free, and then decide if you need the full version or not!
Pros:
Intuitive interface
Over 180 media formats are available
Cons:
If you're using the free trial version, adds a watermark to the converted image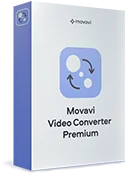 Movavi Video Converter
The ideal way to get your media in the format you need!
Convert video, audio, DVDs, and image files

Enjoy lightning-fast conversion without quality loss

Improve quality, adjust sound, trim and join files before converting

Save video and audio clips for easy mobile access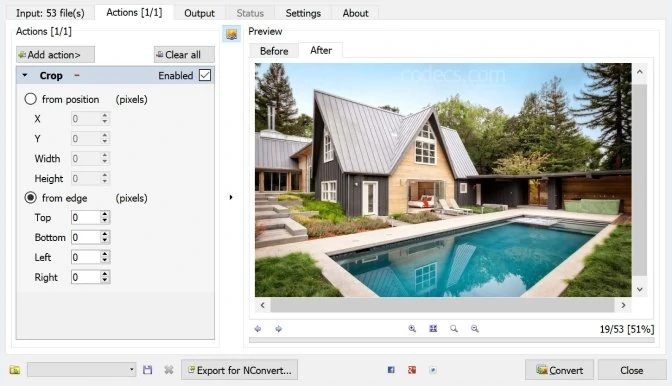 This program will save your day if you need to convert a rare image file format. It can read more than 500 image formats and change them into over 80 others. With XnConvert, you can convert multiple images at once, change their size, import folders, and do much more. The interface might be too complicated for those who want to just quickly convert PNG or RAW to JPG. On the other hand, you can customize the interface and use lots of advanced settings if needed. The software works on Windows, macOS, and Linux.
Pros:
Free for private and educational use
Versions for Mac, Windows, and Linux
Cons:
The interface may seem confusing for inexperienced users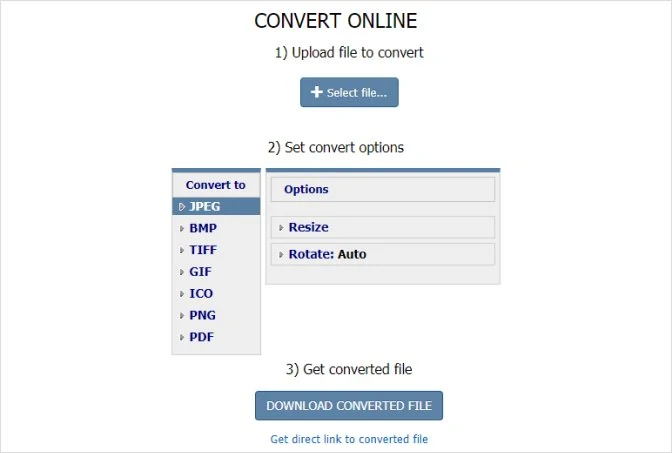 An online tool that will help you to quickly change the format of your picture. The program lets you upload a photo from your PC, or from cloud storage. The free version doesn't have batch converting, you can process only one image at once. On the other hand, it works pretty fast. It's good to have downloaded this program if you need to convert an image from time to time for personal needs and don't need complicated software with advanced settings.
Pros:
Has resize and rotation options
Perfect for small images
Cons: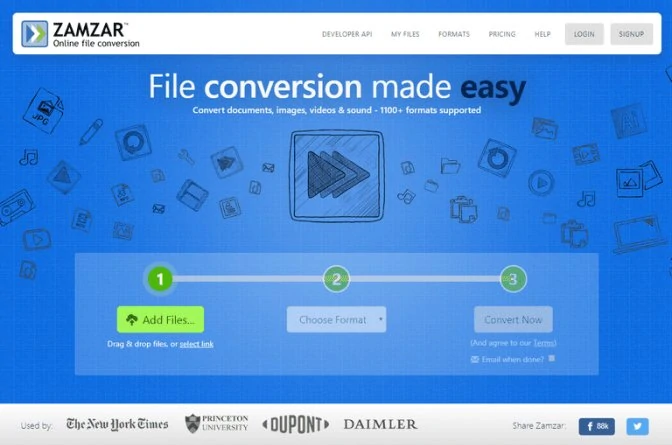 An easy-to-use web-based tool that supports the most used photo and graphic formats. With Zamzar, you can convert images up to 50 MB and run bulk conversions. You'll get a link with your processed images to your email or on the download page. The only little inconvenience is that you need to download your converted files individually, even if you uploaded them to the program together at once. By the way, you can use Zamzar also for converting audio and video files, and even eBooks.
Pros:
No installation needed
1100+ formats supported
Cons:
The free version has limitations for file size and the amount of conversions per day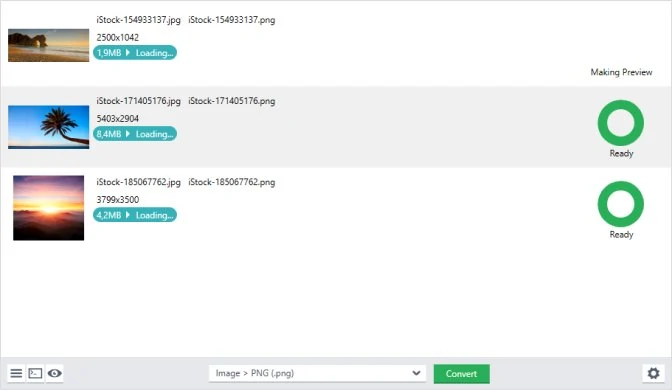 Great software for those who need to get their files converted quickly and with a minimum effort. Its user-friendly interface is very easy to understand, so even if you have no experience in file converting at all, you will be able to do it without any difficulties. All you do is drag and drop your file to the program and then choose a suitable format from the suggested list. On the other hand, Adapter comes with nice advanced features, such as custom file and output directories, quality and resolution adjustments, edits. So experienced users also will like it and will find it quite useful. Available for Mac and Windows.
Pros:
Can compile image sequences into a video
100% freeware
Cons:
Supports only the most common file formats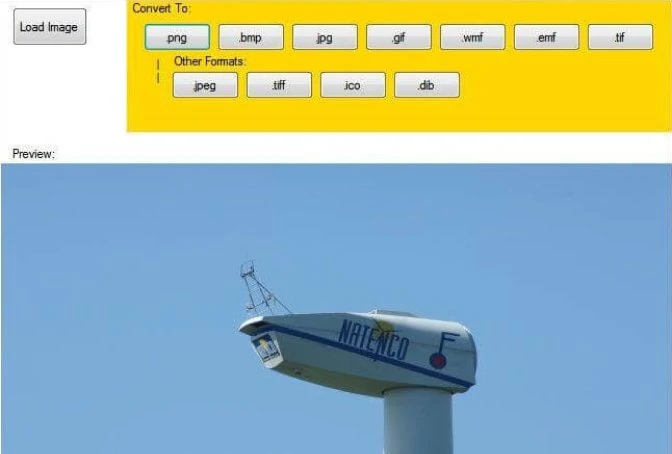 Extremely easy-to-use software for two-click operations. Flipext supports PNG, BMP, JPG, GIF, TIF, JPEG, TIFF, ICO which are quite enough for beginners. The great thing about this application is that it is really light-weighted and works really fast without any bugs. A perfect tool for those who don't want to spend a lot of time converting files and need to get the result in a couple of minutes. You'll get a perfect result quickly.
Pros:
Works quicker than some other tools
Cons:
Converts to just 8 formats
The website doesn't have much info on the program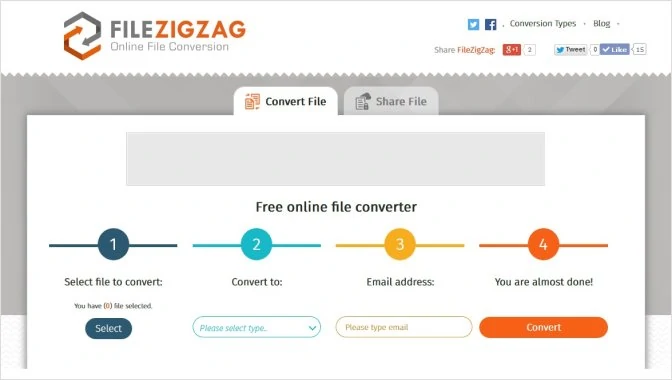 Web-Based software for converting the most popular graphic formats. It is really easy to use, you can use it with any browser and any operating system. All you do is upload your pics to the program and choose the desired format. With FileZigZag, you can process files up to 180 MB. The only thing is that the program does not support bulk conversions, you can process only one file at a time. And also sometimes the process can take a little more time than supposed to. Once your converted file is ready, you'll receive a link with it to your email. Also, the program can convert not only photos but other formats as well.
Pros:
Supports over 20 image formats
Batch conversion within the daily limitations
Cons:
Has limitations to the size and amount of files you can convert per day
As you can see, there are many free image converters out there. Every single one of them has its pros and cons, so it all comes to your desires and expectations. Do you need it to work fast or do you want to convert a whole folder of photos at once? Do you need to process very rare formats or you just want a basic tool that will make its job in two seconds? Now you can choose a free converter from the best ones on the internet without a risk to download a bad program or stumble upon a virus. I recommend you try Movavi Video Converter. Despite its name, it works great with images and music. Wishing you total success with finding your perfect converter!
Frequently Asked Questions
🖼 What Is the Best Image Converter?
In our top-7, we list the following options:
Movavi Video Converter
XnConvert
Online Image Converter
Zamzar
Adapter
Flipext
FileZigZag
🔄 How Do I Convert an Image to JPG?
Here's a short step list on how to convert an image to JPG with the Movavi converter:
Download, install, and launch the software
Drag and drop the image into the program's window
Select the JPG file format
Click Convert
To learn more details about the conversion process, follow the link below:
💯 What Is the Best Converter?
The definition of "the best converter" depends on the tasks you want it to perform and the time and money you're ready to spend on the software. Here some of the options we suggest you to choose from:
Movavi Video Converter
Handbrake
Format Factory
Apowersoft Free Online Video Converter
CloudConvert
To see more options and info on the options suggested above, follow this link: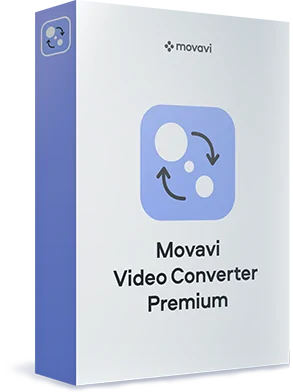 Movavi Video Converter
The ideal way to get your media in the format you need!
Convert video, audio, DVDs, and image files

Enjoy lightning-fast conversion without quality loss

Improve quality, adjust sound, trim and join files before converting

Save video and audio clips for easy mobile access
See Other Useful How-to Guides