Top 5 Family Tree Software for 2022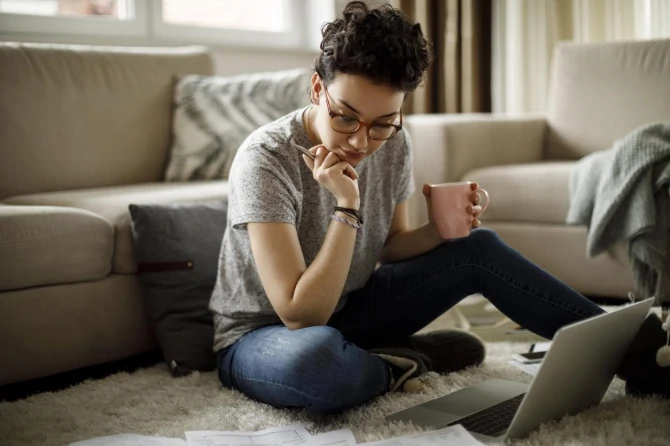 All it takes to start your family tree is a single name. But one name isn't enough because your tree must develop branches and leaves to enrich the history of your family. The tree makes for a great family story, and the story might change the way you view your ancestry. You may stumble upon a dark relative down the line or a photo of your great-grandpa as a little boy wearing cowboy boots: everything works to make your ancestry enjoyable. The best family tree generator should help you create a moving family history.
Choose your best family tree generator here
The best family tree software offers a variety of tools to help you design an excellent background for your family. These tools include the ability to search for your past and present relatives online. Some family tree software is meant for professionals, but they have a friendly user interface to enable you to use them without challenges. Whether you need it for Mac or Windows, these genealogy programs will be useful for creating a functional family tree diagram with the help of a reliable photo editor like Movavi Photo Editor.
To learn more on how to make a family tree, click on the following link:
Here are the top five family tree software for your consideration.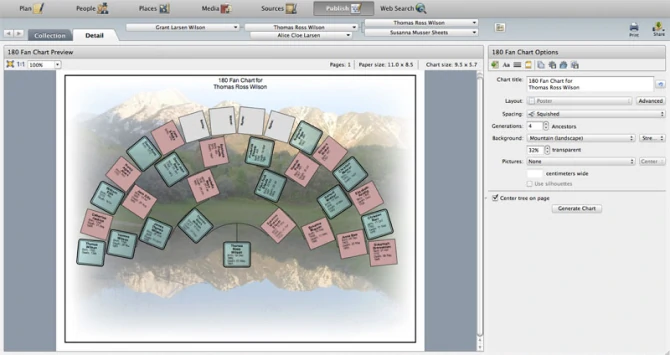 Known merely as FTM, this family tree maker has all the features you need to upload your family tree after connecting with your ancestry. It also allows you to download records from the lineage directly into the family tree, thanks to its latest feature FamilySearch.com.
You will also love the fact that Family Tree Maker has withstood the test of time and has garnered many users. Consequently, this software has created a forum where users ask questions and receive answers and expert advice from fellow users. A guide on how to use the features of the program is also available to help you make your family tree.
Pros
Has all the standard features of a free family tree maker program
Can synchronize up to three family trees courtesy of the latest feature, FamilySync
Different colors for color-coding your ancestors and make the tree more appealing
Has a lightweight inbuilt image editor for quickly editing and formatting your pictures
Hints on places to search for more family records
Cons
Charts not so extensive compared to other family tree makers
Unlikely to provide support for older versions of FTM
Can be too expensive for some users.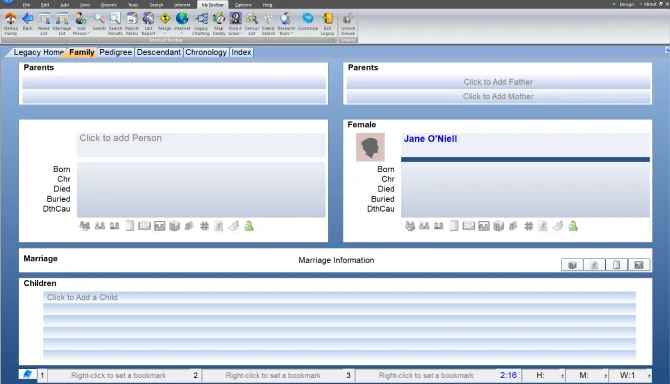 Initially designed for Windows, Legacy Family Tree is available in two versions. If you want to sample out the features of this family tree software, go for the standard version which is entirely free. If you can create a spectacular family tree diagram to represent your ancestry, then you can comfortably go for the Deluxe version.
Since it works with a variety of free websites such as FindMyPast, MyHeritage, FamilySearch and Find a Grave, you may add it to the list of the best genealogy software you can find. This ancestry software also gives you hints on the places to see all the relevant information concerning your family history.
Legacy is designed for Windows, but if you own a Mac, you don't have to worry. Read through the Legacy website to find information on how you can run this family tree builder on your apple device using an emulator.
Pros
The compare two people tool helps you to compare two individuals in your family genealogy side by side
Has the best chats you can find in any genealogy program
X-DNA chart to help you track your genetic inheritance
Has an inbuilt web browser so you can access sites without having to open a separate window
Secure online backup for storing your family tree diagram
A variety of color available to help you color-code your ancestors for easy tracking
Cons
May be challenging to navigate for beginners or users new to the program
Does not support same-sex marriages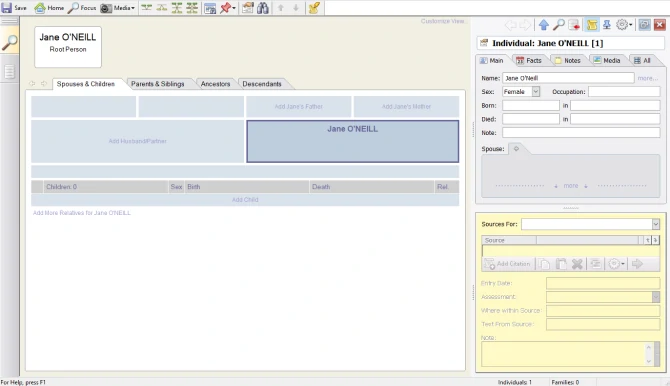 Though not as popular as Legacy and Family Tree, Family Historian has a host of useful tools to help you design your family history in charts and diagrams. It runs on Windows, so if you have an Apple device, you may not enjoy its features.
Using this family tree maker, you will enjoy direct linking with MyHeritage and Findmypast web pages. However, some reviews suggest that it doesn't connect with Ancestry or FamilySearch. But the lack of these crucial websites shouldn't necessarily worry you since the templates available on this maker are enough for recording your family background findings.
Pros
Easy to use with simple templates
An intuitive and straightforward platform for entering information into the family tree maker
The main screen includes ancestry charts and separate boxes bearing an individual's details, so you can enter or edit information without opening a new window
It has the smart trees option to help you expand or collapse sections of the family tree as required
Avails tools to enable you to view different family trees side by side to make comparisons
Cons
Lacks backgrounds; hence, does not fare well in genealogy software comparison.
Has no support for DNA results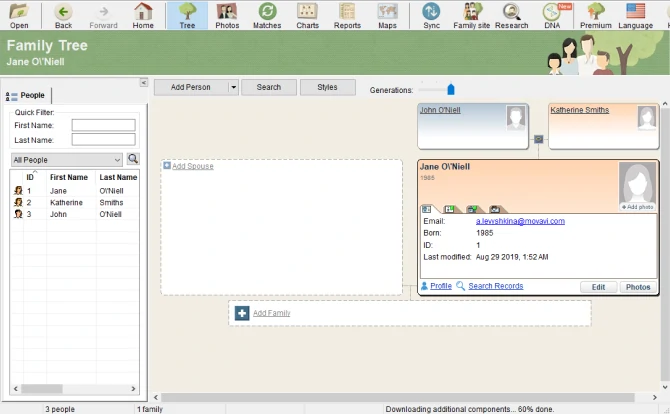 This family tree builder from My Heritage is a useful software for researching and documenting your family history. The easy-to-navigate interface offers billions of historical records which can help you trace your roots and obtain information about your ancestors. If you are looking for a simple family tree software, you could consider the tree maker from Heritage due to its array of both primary and standard features.
Pros
Gives hints for getting the best out of your online connections
Has powerful tools to help you merge two different family trees
Easy to add new sources of news
Process bulk changes in the family tree at once, saving you hours of assembling and editing different pieces of information
Has a research timeline to help you organize information about your ancestry chronologically
Cons
Limited choice of charts
Drab backgrounds
No in-app browser
Only compatible with Windows; no version for Mac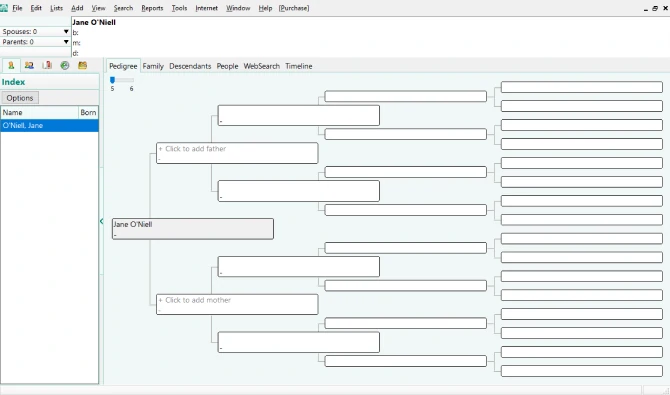 RootsMagic 7 offers all the standard features you can want in a good genealogy software though not as popular as the others. It boasts of some bonuses which you can't easily find in other tree maker programs, and they include the ability to have more than one database open at the same time.
Another unique feature of the RootsMagic is the patented RootsMagic To-Go which allows you to transfer a portable copy of the software to a USB drive so you can use it on any other computer while on the move. This is especially important since it is compatible with most major platforms such as Windows and Mac OS.
Pros
Works on both Windows and Mac
Has a variety of inbuilt tools for creating custom web pages and DVDs, and you can print hard copies of your family tree to stick on your walls
Has a portable version to use on any PC while on the move
Easy to compile lineages by dragging people from one family tree to another.
Cons
Limited charts available
Can be frustrating for users learning to create family trees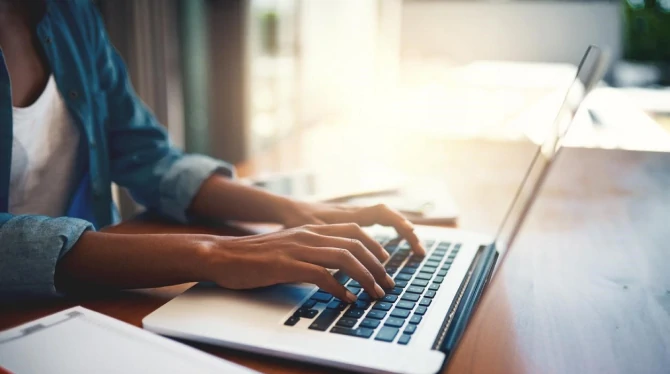 You can create captivating family trees using an efficient and reliable family history software available especially if you combine it with Movavi Photo Editor for a professional touch on your pictures.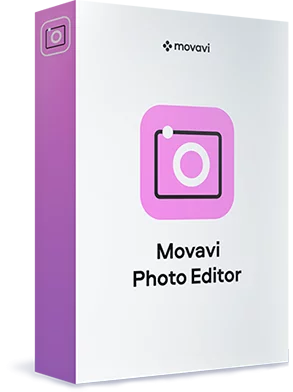 Movavi Photo Editor
The easiest way to turn any snapshot into an eye candy
Improve quality and retouch blemishes

Add effects and filters

Crop, straighten, and flip pictures

Change image backgrounds and remove objects
See Other Useful How-to Guides