How to Use the Transparent Background Maker from Movavi
If you want to create unique images, a transparent background tool is a great option. It helps to remove unwanted objects from photos and even totally change the background. Bloggers, selfie fans, designers, and marketers often edit their pictures in this way to make them stand out more. You'll come across transparent background photos in any popular online store: photographers first take a picture with a white background and then make that background transparent.
Making an image background transparent is easy even if you have no experience. You just need the right software. Try our Movavi Photo Editor and you'll learn how easy it is to convert image to a transparent background, add new backgrounds, and make lots of other awesome enhancements to your photos.
Download Movavi Photo Editor, follow the steps below, and make the most of your exciting new pictures.
Install Movavi Photo Editor
Run the setup file and proceed to the installation.
Open a Photo in the Program
Launch the app. Click the Browse for Images button and pick the image you want to edit or drag it onto the Photo Editor window.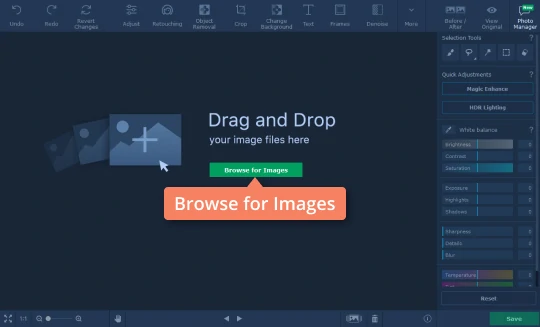 Delete the Background
Click Change Background at the top of the window. Use Auto Select to automatically find and select people in the photo.
Choose Foreground Brush to mark part of the foreground manually. The Background Brush icon is for marking part of the background. You can also use the Lasso tool to outline selections. The Selection Eraser tool will help you to touch up any blemishes. Click the Next button once you're done.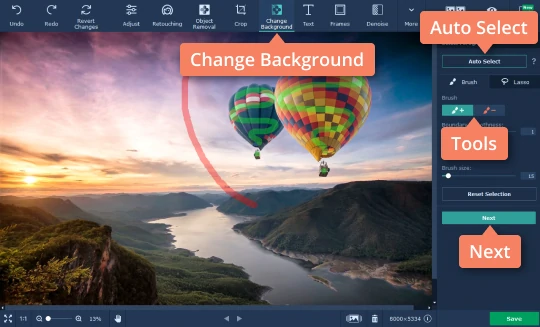 Refine the edges of your foreground image with the Object Selection brush. Delete background areas with the Background Selection. The Hair Selection tool helps to make fine details more clear.
Click Next Step. Now your subject has a transparent background. To keep this background, click the Transparency icon. To use another image as a background, click Add Image and then Upload to locate and add the image you want. You can also choose a solid color as a background. Once you've finished, click Apply.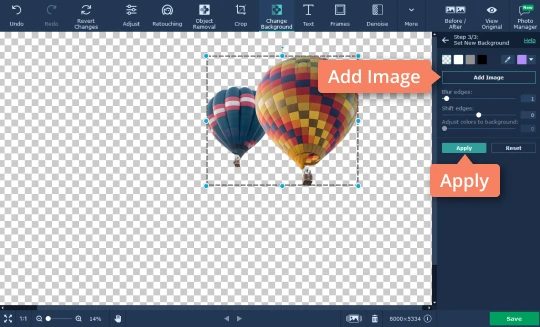 Save the Result
Click Save and choose the desired format (JPEG, PNG, TIFF, BMP, etc.)
Thanks to Movavi Photo Editor, anyone can easily remove the background from a picture!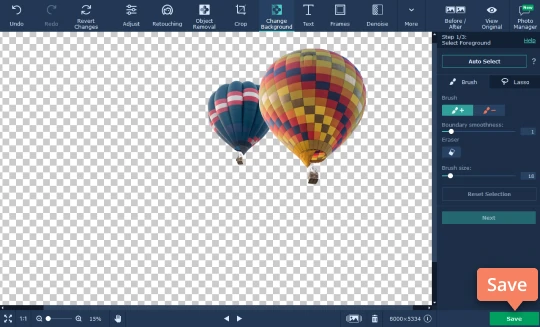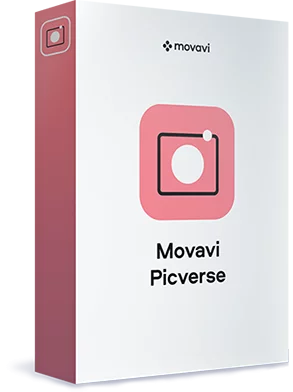 Movavi Picverse
The easiest way to turn any snapshot into an eye candy
Improve quality and retouch blemishes

Add effects and filters

Crop, straighten, and flip pictures

Change image backgrounds and remove objects
See other useful how-to guides