Top 7 Best Free Movie Makers You Should Totally Check Out
Once upon a time, we had all the requisite editing tools in one place. A safe haven that had all we needed to create top-notch videos of special moments and edit existing videos too. Once upon a time, we had the most-lauded Windows Movie Maker free, alas, it is all in the past now.
This life-saving software has been disabled by the creators, thus, pitching video lovers and professional video editors in an ultimate search for a free movie maker software that possesses all the essential features to be dubbed a good alternative to Windows Movie Maker.
Fortunately, there are a ton of movie makers online that fits the bill perfectly. Even better? They are totally free just like the now-defunct Windows Movie Maker and work perfectly for Mac too.
While that is good news to many video editors out there, it is, however, crucial to note that choosing the best free movie maker from the lot may be confusing and somewhat overwhelming.
If you find yourself in such a dilemma, then, you are sure to find this article very helpful, as it outlines the top 7 best free movie maker programs that possess all of the features of the Windows Movie Maker – and even more.
Before we delve head-on into this pool of phenomenal movie maker programs, let's slam the brakes a little and see some crucial features to keep an eye out for while choosing the best Windows Movie Maker alternative.
Features to Look Out For
All movie makers are not created equal. As the product varies in the market, so does the features and quality. Therefore, it is essential to keep an eye out for some important features such as the user interface and the output format. Of course there are several features, however, these two critical features determine which program is worth classifying as a top-notch movie maker software.
The user interface, like in Windows Movie Maker, should be completely friendly. You shouldn't bag a Master's degree in engineering to be able to navigate your way through the software. Be sure to opt for a live movie maker that is perfect for beginners and professionals alike.
Also, the output file should be of equal importance. Be sure to check for the exact video formats supported by the program before you download full version. Video formats such as AVI, MKV, MOV, and MP4 will save you lots of troubles when you want to share your work on social media platforms.
7 Awesome Free Movie Maker Software for Mac and Windows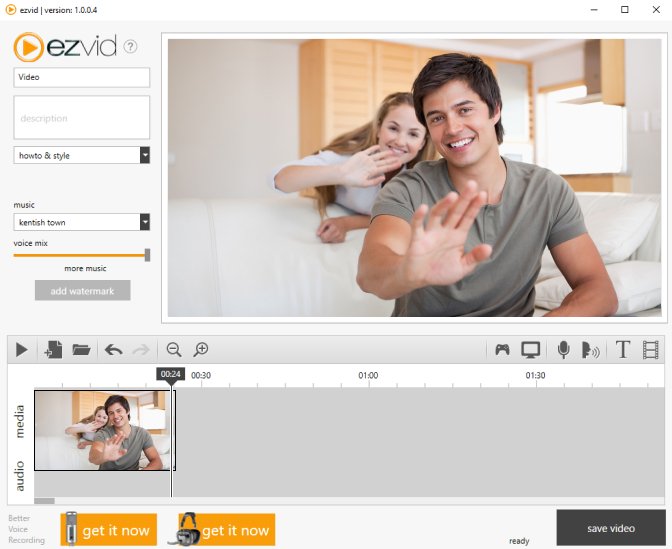 With a rich amount of features and expert editing tools, it is no wonder Ezvid ranks as one of the best movie makers on the planet. Users are provided a truckload of excellent editing tools including music and special effects to enable them to create videos to their unique style and tastes. And unlike many movie makers out there, Ezvid has proven to be an easy-to-use editing program, offering both ease and professionalism in a single punch. Additionally, there are no watermark troubles with Ezvid as it allows you to set the watermark image of your choice. Well, despite these alluring features, it may not be the go-to choice for many video editors because it doesn't allow users to choose between video format or quality. Instead, it saves all your videos as Windows Media Video (WMV) file.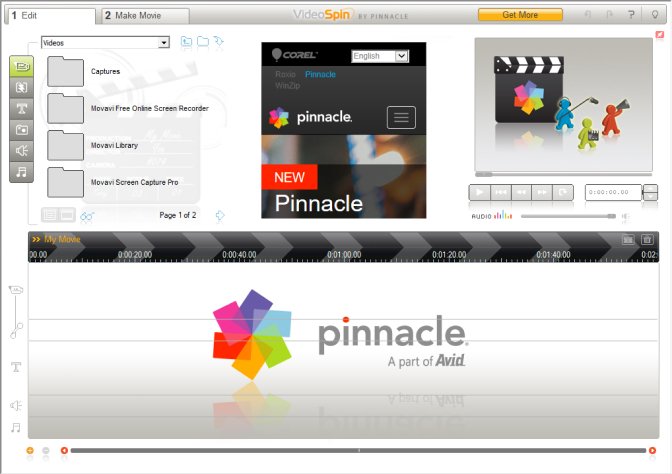 VideoSpin may not be the perfect choice for every video editor out there, however, it boasts a rich array of editing features that make it undoubtedly one of the best free movie maker programs around today. It is equipped with lots of basic editing features as well as unique professional editing features to enable just about anyone, irrespective of their skill level, to create awesome videos without sweating it. The intro for new users makes it even easier to use. As an editor, you also get to enjoy easy exporting options. In fact, it has a direct upload option to YouTube. To spice things up, the user interface is extremely friendly and ridiculously easy to use. Users are provided with everything they need to navigate their way perfectly through the app. New users are given tutorials on how and where to begin. Away from that though, it is important to note that VideoSpin does not work on every Windows, for example, Windows 7. so, this may not be your bus stop if your PC runs on Windows 7. Keep reading!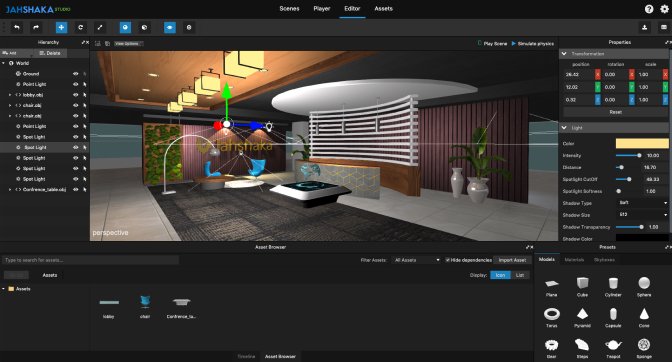 If you do not mind spending a few weeks to master this masterpiece, then you should totally check out Jahshaka. This free movie maker and video editing program is packed full with a huge amount of professional editing features as well as basic features too. As with Windows Movie Maker, Jahshaka is exceedingly fast. Also, users are allowed to switch between any video or photo editing feature that they want. The app supports everything from a simple cut and trim to amazing filters and special transition effect. It also supports color correction, keying, and tracking. Notwithstanding, it doesn't excel as an easy-to-use free movie maker software. You may need some time to get a hang of it, especially for beginners. But once you are in, you are good to go. Another important tip is that it works way better with the JahPlayer. That doesn't mean it doesn't work with other players like VLC though. Give it some time and you may fall in love with this video editing program. If not, then continue reading.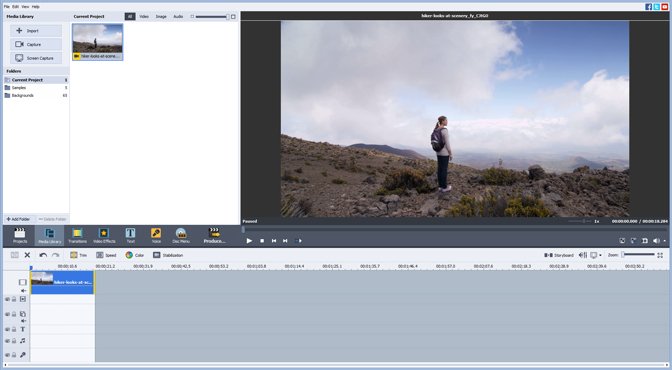 Besides allowing for a slideshow, AVS Video Editor is widely known for transporting a load of amazing features to editors' fingertips. Irrespective of your editing skill level, this software is super-friendly and easy to use. You can trim, cut, mix videos and do just about any editing you wish on this platform. Photo editing is also made possible. You can even use this tool for poster editing. As if that isn't enough, you also get to enjoy all 3000 innovative video effects and transitions. Exporting your files to your PC or social media platforms is also as easy as A, B, C. This free movie maker supports everything from MP4, DVD, MKV, AVI, VOB, 3GP, MOV, WMV, to DVD and the speed is off the hook too.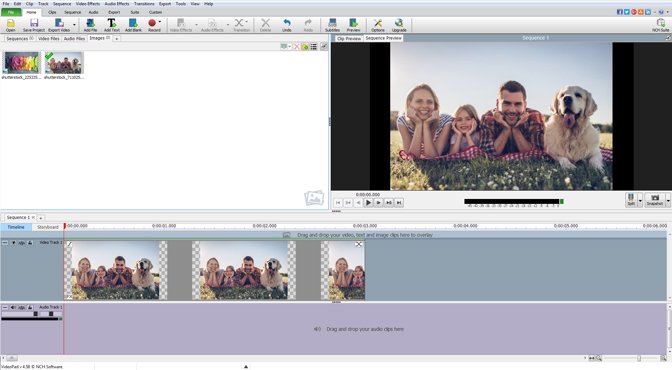 If you are in search of a completely easy-to-use movie maker that contains excellent editing tools, then, your search should stop at this website. VideoPad Video Editor skirts the lines from professional high-end editing software used for creating animated videos to beginners easy-to-use editing tools. Besides having a phenomenal user interface, this movie maker contains a wealth of editing features that secures it a seat at the table of the bosses. It allows users to use as much as 50 transition effects to edit multiple videos. These special effects and the speed adjustment features are arguably its selling features. Additionally, users are allowed to export edited files in a variety of formats including AVI and WMV.
Nonetheless, it is worthy to note that this program doesn't support slideshow and contain limited features in the free version.
Okay, we will go off a limb here and say the only thing wanting on this video editing software is the not-so-enticing interface. Other than that, Avidemux is one of the amazing movie maker programs for all your video editing needs. It is incredibly easy to use and contains a stupendous amount of editing features such as filters, transition effects, and the likes. Whether you are a professional photo editor or one just starting out in the world of video editing, you will find this movie maker a powerful arrow in your quiver. Exporting files is also made easy with Avidemux. You get to choose from a plethora of video codecs. Even more, it works perfectly for Windows including Windows 10 and for Mac and Linux too.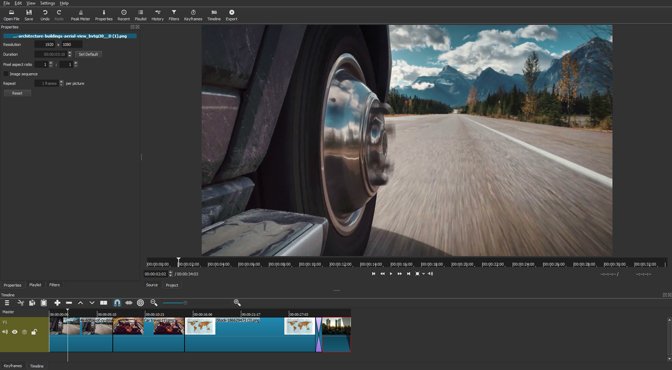 Shotcut may not be the shortest cut to creating a top-notch video because of its little complexities, but is it most definitely one of the great replacements for Windows Movie Maker out there. Compared to other movie makers, this software may appear a tad too complicated for beginners, notwithstanding, it has proven to be a one-stop shop for all your video editing tools. From excellent transition effect to basic editing features, Shotcut boasts a wide array of them all. You can even employ its special templates to create a movie trailer. With little practice, you will find this program just as interesting and easy-to-use as all other aforementioned programs. Another uninteresting feature of this software is that it doesn't provide users with easy options to upload their videos to social media platforms. However, it allows for a large variety of output formats.
Window Movie Maker may be gone for good, nonetheless, we still have a plethora of first-class free movie makers that possess all its essential features and even more. If you are considering the next best alternative, then, you should totally try one of these movie maker programs.
Want something different?
You can also give the Movavi Video Editor Plus a try. Like some of the programs outlined above, this movie maker is incredibly easy to use and contain a rich variety of both professional and basic editing features. The short learning curve ensures that you get started as soon as you step in. You also get to export your finished videos without breaking a sweat. It is all covered!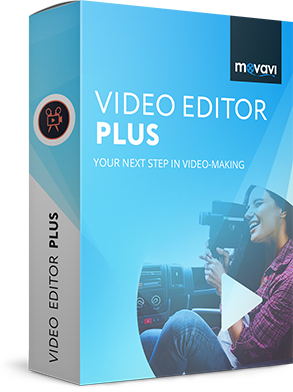 Movavi Video Editor Plus
Your next step in video-making
Edit video clips, images, and audio on a timeline

Add transitions, filters, titles, and stickers

Animate objects using keyframes, use more built-in media

Export videos in any popular format
See Other Useful How-to Guides