When you own a Windows PC it can be tricky to find the best free movie editing software for Windows 10. In this article, we're taking a look at some of the best free movie makers for Windows 10, 8, and 7. All of these programs are either free or have a free trial.
Software

Supported Windows versions

Best for

Download

Movavi Video Editor Plus
Windows 7/8/10
Anybody looking for a movie maker that's easy to use and delivers professional results
AVS Video Editor
Windows 10, 8.1, 8, 7, XP, 2003, Vista
Those who want to create videos without watermarks
Ezvid
Windows XP, 7, 8, and 10
Beginners at video editing
Pinnacle VideoSpin
Windows XP, Vista
Beginner YouTubers
Jahshaka
Windows
Those who have some experience with video editing
VideoPad Video Editor
Windows 10, XP, Vista, 7, 8 and 8.1
Users who don't want to spend much time trying to master the software
Avidemux
Windows XP, Vista, 7, 8, 10
Those who need basic video editing features
Shotcut
Windows 7, 8, 10
Users who are already familiar with video editing
Lightworks
Windows 7/8/8.1/10
Those looking for professional results who still consider themselves as beginners or intermediate users when it comes to video making
HitFilm Express
Windows 8 or 10 (64-bit)
Beginners or professionals looking for free video-making software that will only charge them for what they need
VSDC
Windows 2000/XP/
2003/
Vista/7/8/10
Those looking for software that's 100% free, easy to use, and provides professional results – as well as anyone who wants to burn to DVD
VLC
All versions of Windows from Windows XP SP3 through to Windows 10. Older versions are available in the archive for Windows 95/98/Me
Anyone looking to carry out basic edits or add logo/text to videos
DaVinci Resolve
Windows 10 (older versions are available for Windows 7 and 8)
Beginners and professionals alike looking for a truly powerful, feature-packed program that offers professional results
OpenShot
Windows 7, 8, and 10
Home users or professionals looking for free software who aren't bothered about frequent updates
Blender
Windows 8.1, 10, and 11
Those also looking for 3D creation tools or anybody with some video editing experience looking for a basic but reliable editor
Kdenlive
Windows 7, 8/8.1, 10
Home and professional users looking for a reliable, full-featured editing program that's easy to use and customizable
Machete Video Editor Lite
Windows XP, Vista, 7, 8, and 10
Those new to editing or anybody requiring free basic video editing tools, without the bells and whistles
EaseUS Video Editor
Windows 7, 8, and 10
Anybody looking for affordable video editing that provides a free trial and various subscription options
Years ago, an emerging video editor had the power of beloved free movie maker software – the Windows Movie Maker free software – to harness their editing powers and prepare their film projects for the world. And, they could do so on a budget. Now, the world of free movie maker software looks completely different. Windows Movie Maker went by the wayside as Windows pushed customers to use the movie-making effects of its Windows 10 Photo app. That's why video editors far and wide are searching online for the best free movie maker software that's built for, well, movie makers – not photographers.
But fear not: We have your video-editing needs covered. We analyzed a variety of free movie maker software programs for Mac and Windows to help you find the best video-editing tools, whether you're on a beginner budget or not.
Best movie maker features to look for
What are the most important features of a free movie market program? First, make sure your movie maker is speedy. If you're bogged down with uploads, editing time, and downloads, your hourly rate will plummet – and your patience will reach a boiling point. It's important to have text options, visual effects, transitions, and audio so you can elevate your project from simple footage to impressive and engaging film.
Intuitive workflow is also a plus for a live movie maker program. Otherwise, you'll waste too many hours learning the software – which leads to not enough hours spent on editing. If you can opt for a nonlinear video editing program as well. This will give you the utmost creative control.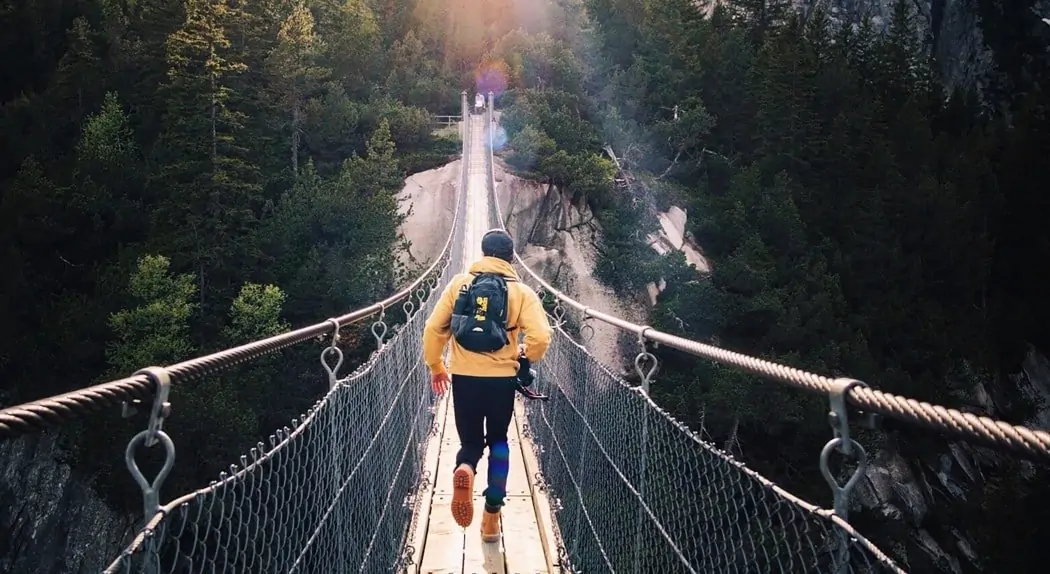 Movavi Video Editor Plus
Make videos. Create. Inspire.
Frequently asked questions
Is Windows Movie Maker still available?
Windows Movie Maker is no longer available for download on Windows 7, 8.1, and 10, and Windows recommends not downloading it from third-party sites because they could have dangerous malware or viruses. Instead, Windows recommends using the editing tools in its Windows 10 Photos app.
Can you still download Windows Movie Maker?
You cannot download Windows Movie Maker through Windows as of January 2020. The company recommends not downloading Windows Movie Maker from third-party sites as well, as the download may come with viruses or malware. Windows ended support for its Windows Essentials 2012 suite in January 2017.
What do most YouTubers use to edit their videos?
Many YouTubers choose versatile video-editing software across budget levels, with the most popular being:
Movavi Video Editor Plus
Lightworks
Vegas Pro
iMovie
Final Cut Pro
Read the guide linked below to learn more about these and other programs.
What is the best free movie maker?
There are definitely many free video editors worth checking out, for example:
Ezvid
Pinnacle VideoSpin
Jahshaka
AVS Video Editor
VideoPad Video Editor
Avidemux
Shotcut
Sign up for news and special offers