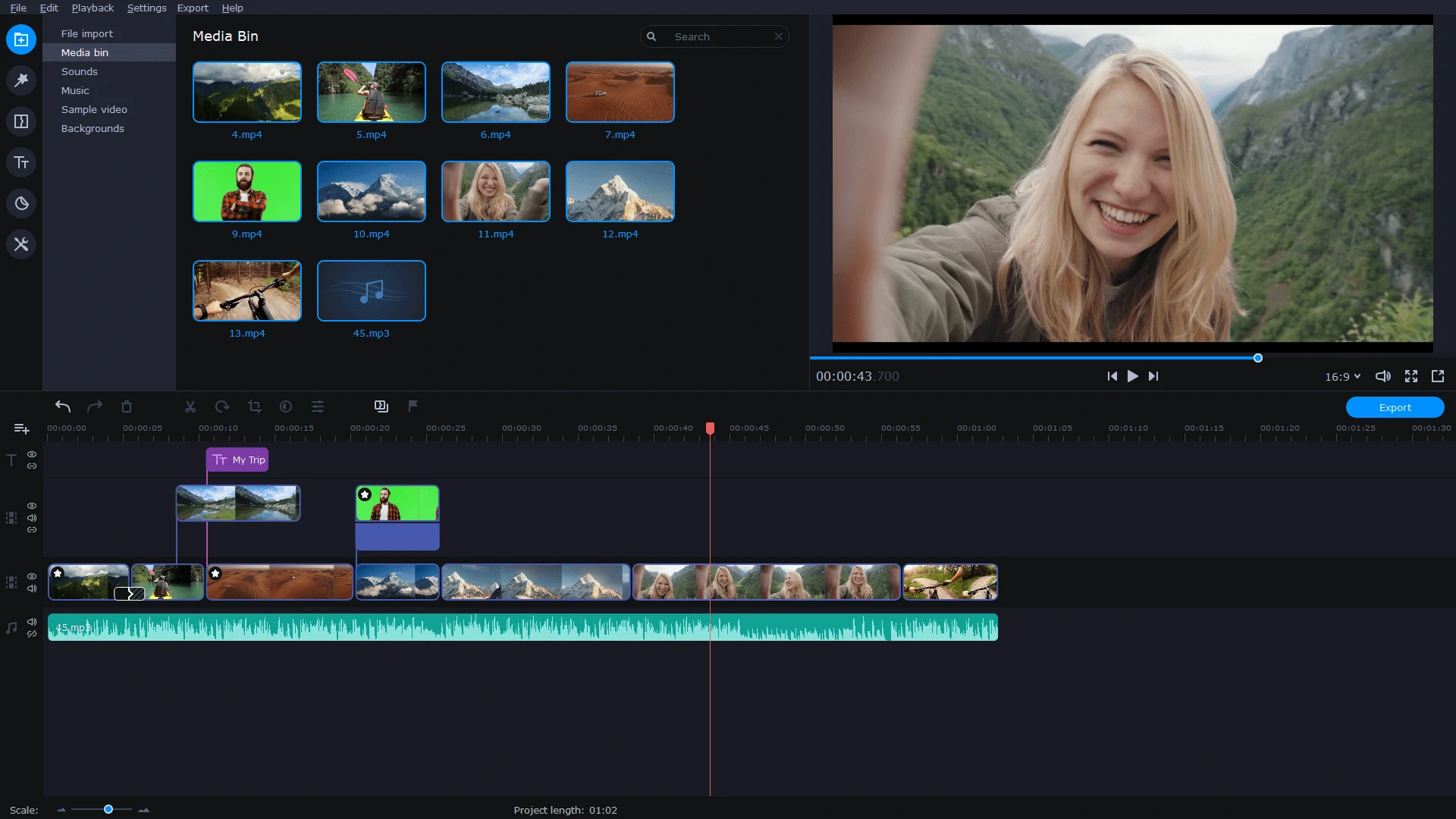 Best Cameras for Music Videos
If you have ever wanted to shoot a music video, you may have started by collecting a mix of singers, actors, lighting and other items. That said, one of the most important choices that you will make is what kind of camera you use in your production.
Photography and videography are complex skills, yet there are several video cameras that can help you create a stunning music video in the easiest way possible. But which ones should you consider? What are the best cameras for music videos?
We have collected the ten best video cameras that you can rely on to shoot any type of music video. Whether you are a novice or professional, you can confidently use these cameras to get the job done.
As always, the following list of music video cameras is not ranked based on preference. Instead, this list contains the music video cameras that we have found to be the most user-friendly and the most powerful.
Disclaimer: We use affiliate links to the products mentioned on this page. When you click an affiliate link and make a purchase, we receive commissions. If you want to support our portal, you can use the links. Otherwise, you can find the recommended products using a search engine.
The Best Music Video Cameras
#CommissionsEarned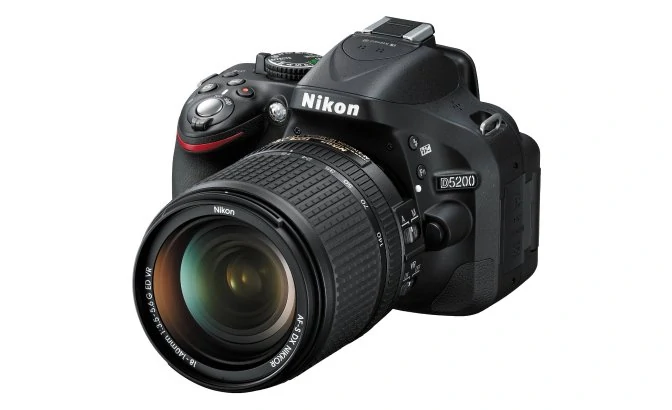 The Nikon D5200 is a good HD-SLR camera that can shoot both photos and video. It has a bevy of features, including a 921,000-dot Vari-angle display that lets you shoot from many positions, build-in high-dynamic range ("HDR") which allows you to shoot in both very dark and very bright areas, and D-movie mode that allows for visibly smoother sequences. Nikon prides itself on the quality of every video and photo that you shoot with the D5200, as its highly sensitive 24.1-megapixel DX-format CMOS image sensor will give you the crispest video possible.
The camera comes in three colors and is compatible with other accessories, including the WU-1a Wireless Mobile Adapter. By using this adapter, you can leverage Nikon D5200's Wifi capability, which allows it to connect with your mobile device so that you can view your videos on your iPhone or Android device (or even upload them to YouTube).
Pros:
Excellent image quality with low noise
39point AF system
1080p HDMI video
Wifi & GPS supported
Cons:
Low battery life
No touchscreen
#CommissionsEarned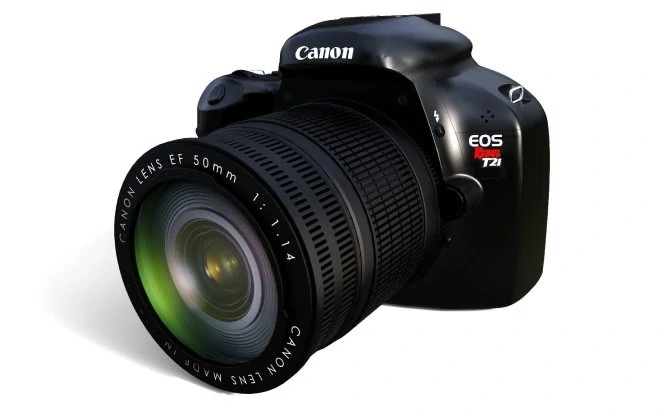 The Canon EOS Rebel T2i is a camera that allows you to create stunning music videos in high resolution. This Canon camera features HD video capture technologies (like manual exposure control) that enables you to capture stunning video while leveraging all the benefits of recording with an SLR. No matter the light, this camera will let you shoot your video without using flash – all while taking advantage of the camera's improved noise-reduction technology. You can also use the camera's Clear View LCD monitor that contains spectacular detail.
Pros:
Full HD video recording
Affordable
Fast performance
Cons:
Lack of quick control wheel
No quick way to begin video recording
#CommissionsEarned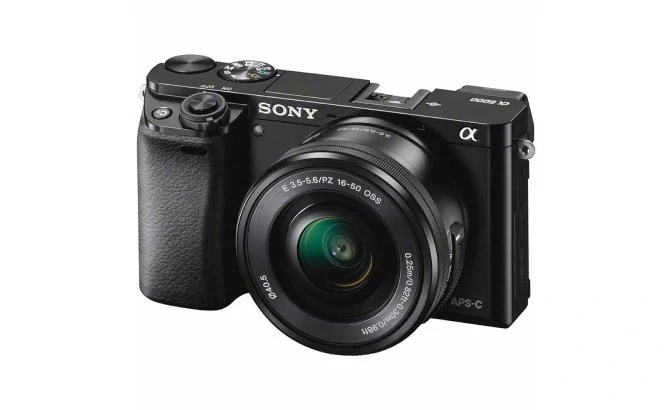 The Sony Alpha a6000 camera is a camera that, according to Sony, combines the strengths of both phase and contrast detection autofocus. Sony claims that the Alpha a600 has quicker autofocus than a DSLR camera. This camera leverages Sony's 4D FOCUS, which allows you to obtain perfect focus, every time. In addition to this emphasis on focus, the camera contains approximately 24.3 megapixels, a versatile E-mount interchangeable lens system, and the ability to share your creation through Wifi and NFC one-touch. Sony also provides a wealth of support should you have any questions about using the camera.
Pros:
Fast autofocus
High ISO image quality
1080p60 video capture
AF speed
Cons:
No touchscreen
No GPS tagging
No analog mic input
#CommissionsEarned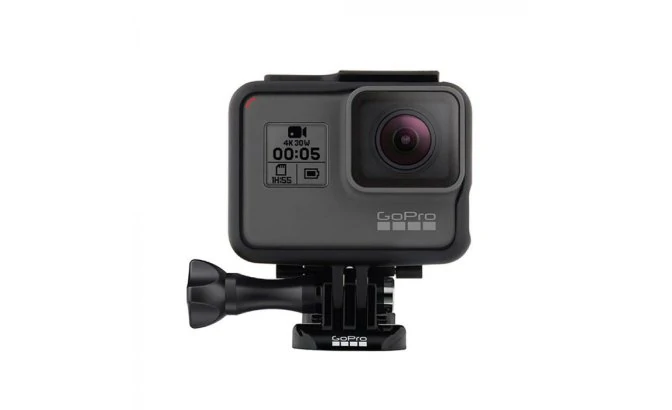 While GoPro is known for releasing cameras for adventurers, the GoPro Hero 5 is a terrific camera to record live music videos. It offers a wealth of features to users, including voice controls, auto upload to GoPro Plus cloud accounts, advanced image stabilization (if you are shooting on the go), exposure control, and even 1080p time-lapse video. The Hero 5 battery is rechargeable and is rated at 1220 mAh, 4.40V. The GoPro community is also strong and is happy to solve any potential problems that you are having with the Hero 5.
Pros:
Waterproof
Effective electronic image stabilization
Great image quality
Cons:
Touchscreen responsiveness
Reduced battery life
#CommissionsEarned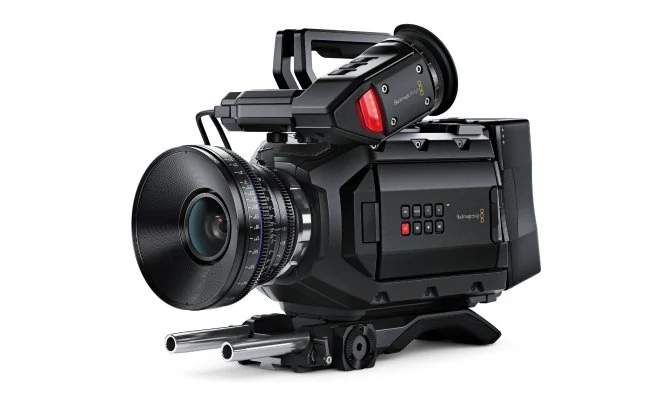 The Blackmagic Design URSA Mini 4.6K is a professional digital film camera that can deliver high-quality video for your music video. By using this camera, you can take advantage of features like a 4.6K HDR image sensor and high frame shooting (up to 300 frames per second). Because the camera has many controls on its side, you are able to adjust most settings while focusing on the action occurring in front of you. The camera is lightweight and small enough so that you can shoot on any location.
Pros:
Great image quality
Very light and simple to use
Multiple choices of codecs
12G SDI
Cons:
No LEMO connectors
No built-in ND filter
#CommissionsEarned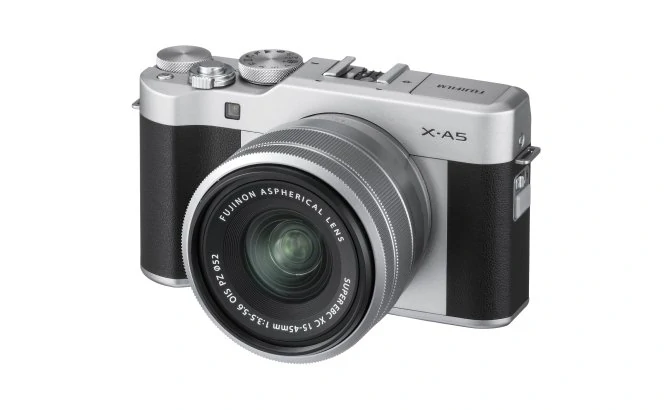 The Fujifilm X-A5 camera is one of the most lightweight cameras on this list. That said, it contains many features that you can use for your music video. The X-A5 allows for simple touchscreen operation, a 24M APS-C sensor, and 4K movie capability so that you can shoot a high-quality music video. The camera is compact and stylish, which allows you to shoot video in even the most challenging circumstances. Along with this, the camera can be connected to your smartphone via Bluetooth, so that you can immediately view and share your video.
Pros:
Excellent image quality
Compact 15-45mm kit lens
Affordable
Mic socket
Cons:
Not very fast autofocus
Limited ISO range when shooting raw
Heavier than the rivals
#CommissionsEarned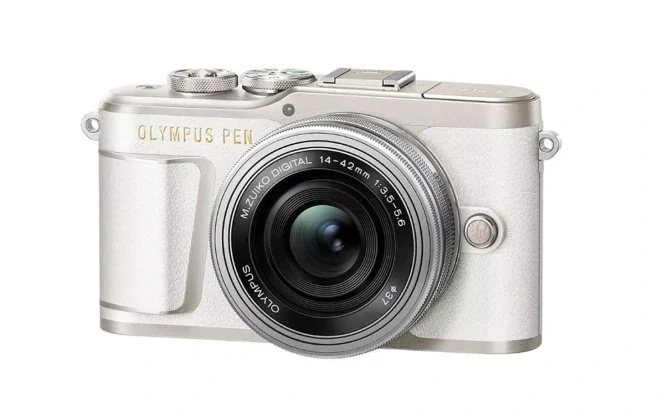 The Olympus Pen E-PL9 is another lightweight camera that you can use to shoot music videos. Yes, you can shoot your video in 4K ultra high definition. However, the camera provides some other features like a TruePic VIII Image Processor, a 16 megapixel live MOS image sensor, and built-in connectivity via Wifi and Bluetooth. In addition to the camera itself, Olympus offers other lenses that you can purchase to ensure that you are getting the perfect shots for your video.
Pros:
Fast autofocus
4K video
8,5fps
Wi-Fi and Bluetooth
Cons:
#CommissionsEarned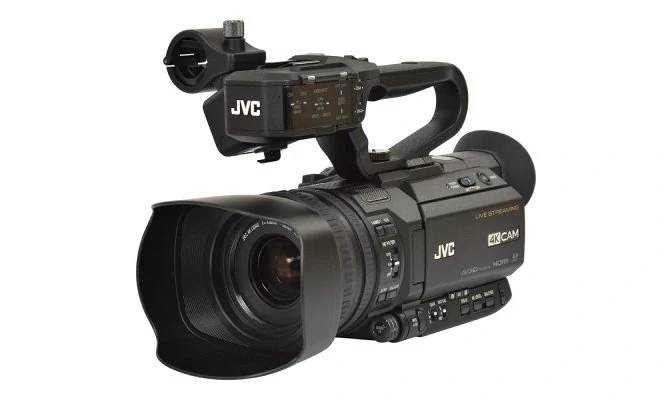 The GY-HM250U Ultra 4K HD camera is an advanced handheld camera for a variety of uses, including the making of music videos. This camera is one of the more feature rich cameras on this list. It includes things like a newly-designed 1/3-inch 12-bit CMOS sensors, an image stabilizer, an autofocus zoom lens, a stellar color viewfinder, and the ability to support large file sizes. The camera also offers multiple encoding formats and wide media format capability.
Pros:
4:2:2 4K Video at 24/30p
IP Control & Full HD Live Streaming
1/2.3" CMOS Sensor
12x Optical Zoom
Cons:
Has only two levels of ND Filtering
#CommissionsEarned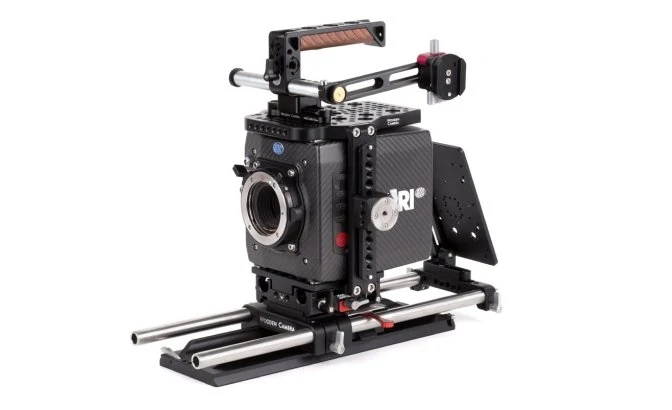 This item is actually a professional camera support package that is compatible with the ARRI Alexa Mini camera. By combining both the Alexa Mini camera and the accessory kit, you are able to shoot a stunning music video. The camera itself is compact and can be used even in the toughest environments. The accessory kit includes several useful items to shoot your music video, including a form-fitting cage, a camera baseplate, a rotating top grip, and multiple mounting points for accessories. By combining both the camera and accessory kit, you will have all of the tools you need to shoot your video.
Pros:
Integrated LCS system in Gimbal configuration
Lightweight
Anamorphic lenses
Cons:
Not suitable for shooting with an ENG-style lens
#CommissionsEarned
The VIXIA HF G30 is the flagship item of Canon's VIXIA series of consumer camcorders. The camcorder leverages the professional features in any Canon device, like the Genuine Canon 20x HD video lens and 8-Blade Circular Aperture. The camera lets you shoot your music videos without any blur and lets you leverage a tiltable electronic viewfinder and joystick when you are filming. Like many of the cameras above, the VIXIA HF G30 has built-in Wifi technology to let you wirelessly share your videos.
Pros:
Dual shoes
Full HD video
Advanced dual SD functionality
Wi-Fi and remote control
Cons:
Expensive
Not very compact
#CommissionsEarned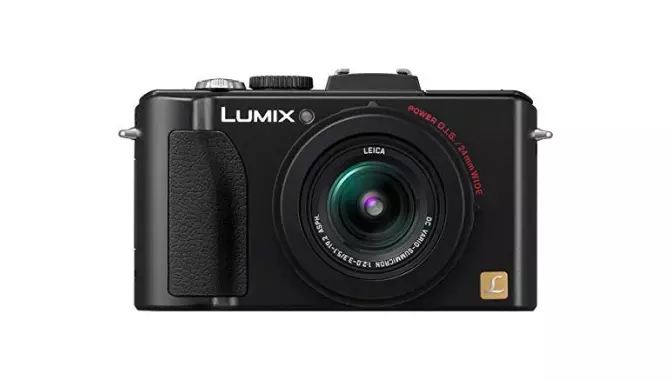 This camera is a very affordable option. Panasonic LX5 offers great quality of still images and good digital noise performance. Video quality could be better, but it's still fine, compared to the LX3. Some of the features of the DMC-LX5 are high sensitivity 1/1.63-inch CCD, optional full manual operation, and HDMI output.
Pros:
Image stabilization
RAW shooting
1/4000s high shutter speed
Manual focusing and exposure
Cons:
No full HD video
No touchscreen
No wireless connection
About the Manufacturers
Nikon
Nikon Corporation was founded in 1917 in Japan. The company manufactures cameras, photo lenses, flash photography, sports optics and software. Nikon products meet the needs of a wide range of consumers and are recognized worldwide for their high quality and innovative approach of the company, which is expressed in product design and their engineering solutions.
Canon
Canon is one of the most famous camera manufacturers. Established in 1937 in Japan, the company specializes in optical products such as cameras, camcorders, photocopiers, and more. It offers cameras of great quality for various needs and budgets.
Sony
Sony Corporation has existed for over 60 years. It was founded in 1946. Sony is not only a manufacturer of household and professional appliances, but it also has very active research work. The company's engineers are always researching technology, which lets Sony create more and more advanced devices. Often Sony designs devices that have no analogs at the time of creation.
GoPro
GoPro is an American company that produces action cameras and accessories for active sports and recreation. It was founded in 2002 by Nick Woodman. These cameras are compact and waterproof, which is perfect for both professionals and amateurs.
Blackmagic Design
The company is an Australian manufacturer of electronic equipment for broadcasting and video production, including video recording, video editing, and video processing.
Fujifilm
Fujifilm is a Japanese company, best known as a manufacturer of cameras and film. In all areas of its business, Fujifilm strives to contribute to the development of culture, science, technology, and industry, as well as to the improvement of health and environmental quality. Fujifilm's main goal is to improve the quality of life for people around the world.
Olympus
Olympus is a Japanese company specializing in the production of optics, photo techniques, and optical equipment for medical and biological research. It was established in 1919, initially specializing in microscopes and thermometers. In 1936, Olympus introduced its first camera.
JVC
JVC is a Japanese company, founded in 1927. It produces audio and video equipment, software and media products. It became known in the mid-1950s when it released the first mass television to the Japanese market. In the 1980s, JVC became one of the largest international corporations producing audio and video equipment, becoming a well-known manufacturer of video recorders, music centers, TVs, video and audio cassettes.
ARRI
Arri Group is a German company founded in 1917 and specializing in the production of film-making equipment. Recently, ARRI specialists have focused on improving analog technology, introducing digital technologies and developing methods to combine both technologies to achieve maximum image quality.
Panasonic
Panasonic is a major Japanese engineering corporation founded in 1918. It is one of the world's largest manufacturers of home appliances and electronic products.
Creating Terrific Music Videos
By using the list above, you can be confident that you will find the best camera to shoot music videos. These cameras are easy-to-use, yet are packed with features that will make your video shine. We are sure that any of these cameras will be a stellar addition to your video producing equipment.
Once you are finished shooting your music video, however, you may need to make some edits to your footage. If so, we invite you to check out Movavi Video Editor Plus. Movavi Video Editor Plus allows you to edit and create stunning videos – even if you have no video editing experience. To learn more about how Movavi Video Editor Plus can help you create outstanding videos (including music videos), click here.
Frequently Asked Questions
What Is Music Video Production?
A music video is a short video designed to illustrate a song or music composition. Music videos are mainly shot to be shown on TV or on the Internet. Music video production is an industry that creates music videos that are used to promote an album or a single.
What Equipment Do You Need for a Music Video?
It depends on the budget and desired quality level, but here's a sample list of equipment needed for a music video:
Camera
Tripod
Video Lighting Kit
Headphones
Music Player
Speakers
Microphones
Digital Audio Recorder
Extra Batteries and Memory Cards
Video-Editing Software
How Much Should I Charge for a Music Video?
It depends on many factors: how much experience you have, how many music videos you have already produced, how advanced your equipment is. If you are a beginner, a good way to start is to work with a few bands for free to gain some experience. Then you can figure out how much time you spend on a video and think how much your time costs. The approximate cost of a music video may vary from $20,000 to $500,000 or more.
Is a 50mm Lens Good for Video?
It depends on what you primarily are shooting. A 50mm lens gives a nice bokeh effect, and it's super fast for low light. But it isn't versatile enough to capture some of the wider things. So, it depends on what you need to shoot more.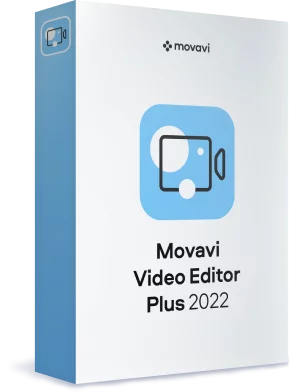 Movavi Video Editor Plus
Your next step in video-making
Edit video clips, images, and audio on a timeline

Add transitions, filters, titles, and stickers

Animate objects using keyframes, use more built-in media

Export videos in any popular format
* The free version of Movavi Video Editor Plus has the following restrictions: 7-day trial period, watermark on the output videos, and, if you're saving a project as an audio file, an ability to save only half the audio length. Learn more
See other useful how-to guides