What's the best phone for video recording in 2022? Let's compare the options and see the difference between them.
| Model | Best for | Rear camera |
| --- | --- | --- |
| iPhone 13 Pro | Best footage quality overall | Three 12 MP cameras: telephoto, wide, and ultra-wide cameras; TOF 3D LiDAR depth scanner |
| Xiaomi Redmi Note 10 Pro | Best on-a-budget solution | 108 MP wide-angle camera, 8 MP ultra-wide-angle camera, 5 MP telemacro camera, 2 MP depth sensor |
| OnePlus 9 Pro | Expert-approved phone camera | 48 MP main camera, 50 MP ultra-wide camera, 8 MP telephoto camera, 2 MP monochrome camera |
| | | |
| --- | --- | --- |
| Samsung Galaxy S21 Ultra | Extreme zooming capabilities | 12 MP ultra-wide camera, 108 MP wide-angle camera, two 10 MP telephoto cameras |
| iPhone SE 2020 | On-a-budget Apple experience | 12 MP wide camera |
| Google Pixel 6 Pro | Speech enhancement on the recorded videos | 50 MP Octa PD Quad Bayer wide camera, 12 MP ultra-wide camera, 48 MP telephoto camera |
| Huawei Nova 8i | Taking pictures during daytime | 64 MP high-res camera, 8 MP ultra-wide-angle camera, 2 MP depth camera, 2 MP macro camera |
| Vivo iQOO 9 Pro | 5-axis gimbal stabilization | 50 MP wide camera, 16 MP telephoto camera, 50 MP ultra-wide camera |
| Vivo X60 Pro | 4K 60 FPS recording for a lower price | 48 MP wide camera, 13 MP telephoto camera, 13 MP ultra-wide camera |
| Realme 8s 5G | Day-to-day on-a-budget filming | 64 MP wide camera, 2 MP macro camera, 2 MP depth camera |
Can a camera phone compete with a professional camera?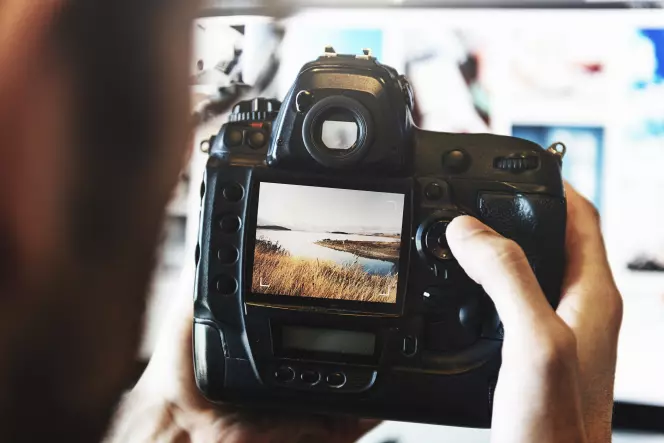 In terms of the footage quality, no. A DSLR provides footage far better than any smartphone camera can, including the most high-end ones. The reason is that the lens of the phone cannot be big enough to compete with a full-size camera. It would be too inconvenient to use and carry around. You cannot find a professional photographer or videographer carrying the newest iPhone Pro instead of a camera.
However, if you're not a pro, having a camera phone can be more beneficial than getting a DSLR camera. The main advantage of a smartphone is that it makes sharing videos and pictures online much easier since you don't have to transfer files from a camera to a computer. Also, posting images and videos on digital platforms tend to decrease the quality of the original footage (e.g., many YouTube content creators complain that the footage looks worse on YouTube than in the original file). So the quality a phone camera provides is enough to fill your social media with great pictures and videos without having an extra step of transferring videos from one device to another.
Side-party camera apps: Should you get one?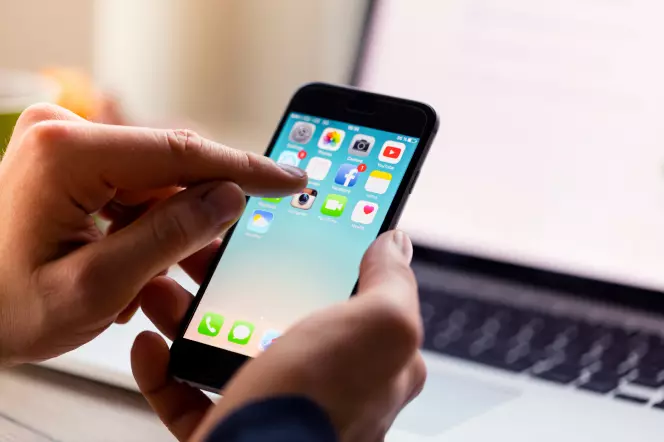 Both the App Store and Google Play are filled with custom camera apps suggesting replacing the ones installed on your phone by default. Some of them are free, others require a subscription or some sort of payment for additional features. One can't help but wonder: are these side apps worth investing time and money?
If you're an iPhone user, not really. The software Apple provides iPhones with is perfectly optimized for the hardware, there's no need to get a side app. You can try it if you want more features than what the iPhone app has by default, but outside of this, there's probably no app that provides better quality footage than the one installed by default.
If you use Android, you may need a side-party app to improve the camera performance. Since many companies are producing Android phones, the default apps cannot cater to every camera, so the performance differs from model to model. If you're not happy with the videos or images the built-in app provides, try the following apps:
How to make better videos with a phone camera?
Want to improve the footage you take with the camera on your phone? Try the following tips: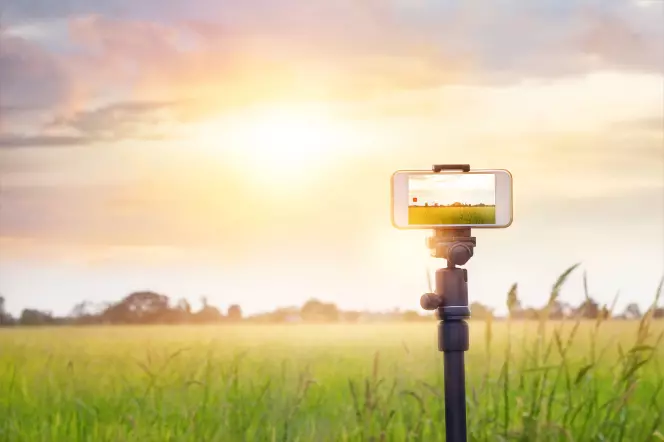 The main issue your footage may look worse than you want is that youк camera keeps shaking. The ultimate solution is to get a 3-axis stabilizer. In combination with the stabilization in the phone, your footage may look pretty impressive. Here are some stabilizers with the best reviews on Amazon:
#CommissionsEarned
If you cannot spend much money on another gadget or don't have time to wait for the delivery, try a simple trick. Put your elbows together, then set them on a surface, e.g., a table or a bench. If you cannot put your elbows on a flat surface, try pressing them against your torso. Grab the phone with both hands and press the insides of your wrists together, if possible. This will give you a stable position in which the phone won't move much. If you need to turn, try doing this with your entire body, not just with your hands. This may be inconvenient, but it should make the footage less shaky.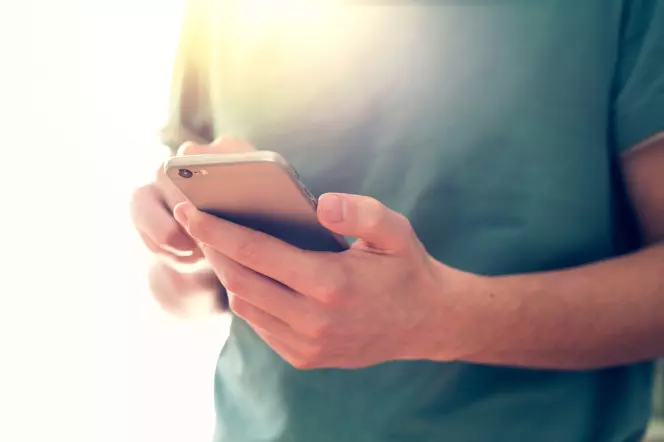 By default, phone producers value the space in your phone memory more than the quality of the final footage. Go to the camera settings to check if your phone is recording in the desired resolution and frame rate.
3. (For Android users) Find a suitable side-party app
Since the right software is just as important to the video as the hardware, you should find the right app that suits your device. Read the reviews on Google Play and other websites to find the right software. You can start by checking out the list below: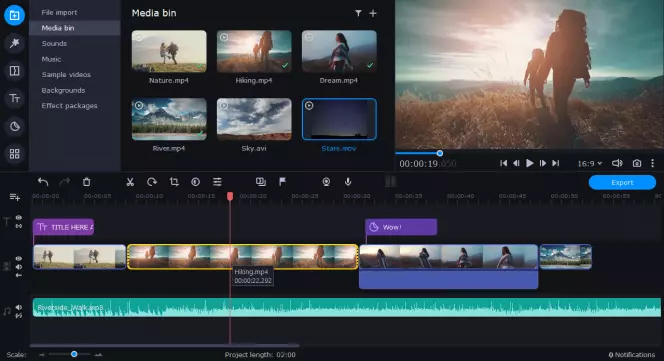 Although default photo and video viewing apps usually have some simple editing features, they cannot compete with a fully-fledged video editor. Here are a couple of options for you to try out.
If you want to edit videos on your phone, try Movavi Clips. This app has versions for both iOS and Android. It not only lets you improve the footage by changing the brightness, saturation, and acutance but also allows you to add filters, transitions, stickers, etc. It's ideal for making short videos for your social media.
If you want to take advantage of the 4K and 8K videos recorded on your phone, you need to edit videos on a desktop. We suggest using Movavi Video Editor Plus. With features like noise reduction, stabilization, and color-correcting, you'll manage to bring your footage to the next level. Get the trial version for Windows or Mac and check all the advantages by yourself.
Conclusion: How to choose the best phone for video recording?
To finalize, let's put together all the advice on choosing the right phone for filmmaking given in the article:
If you want the best quality of the footage, get ready to invest in a flagship phone. The one by Apple is considered the best on the market. The Samsung one is following right behind.
Do not get tricked by the MP count on the main camera of an Android phone. If you want to take advantage of macro filming and super-wide-angle shots, make sure other cameras are at least decent.
Check out the extra features the phone has to offer. Some provide unique abilities like removing objects from photos or beauty mode.
If you intend to edit videos on the same phone, make sure the device has long battery life.
Check out several detailed reviews before purchasing a device. Since good camera phones are costly, you'd better make sure your investment pays off.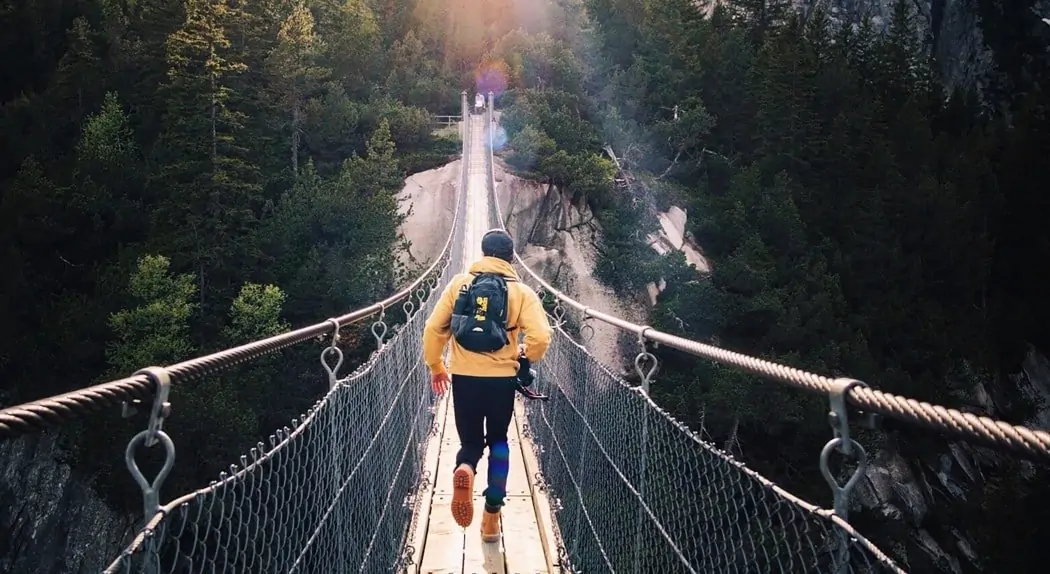 Movavi Video Editor Plus
Make videos. Create. Inspire.
Frequently asked questions
Which phone is the best for video recording?
Here is the top-10 video recording phones on the market currently:
iPhone 13 Pro
Xiaomi Redmi Note 10 Pro
OnePlus 9 Pro
Samsung Galaxy S21 Ultra
iPhone SE 2020
Google Pixel 6 Pro
Huawei Nova 8i
Vivo iQOO 9 Pro
Vivo X60 Pro
Realme 8s 5G
Which budget phone is best for video recording?
If you're on a budget, consider one of the following options:
Xiaomi Redmi Note 10 Pro
iPhone SE 2020
Huawei Nova 8i
Vivo X60 Pro
Realme 8s 5G
Sign up for news and special offers