GIF is used to make the web more attractive for browsing. We can send a funny animated GIF to a friend or use a moving picture to illustrate an article. GIF is also widely used on social networks. You can make a GIF from a video in another format. Here, you'll learn how to convert WebM to GIF.
One option is to use a WebM-to-GIF converter online – you can try the tool at the top of this page. Convert WebM to GIF online if you have one small file. If you want to convert several videos and also edit them, try Movavi Video Converter.
How to turn WebM into GIF on Windows and Mac with Movavi
Movavi Video Converter lets you convert WebM to GIF in high quality. If you have several files for conversion, you can convert .webm to .gif in batch. Movavi's converter also provides editing tools like cropping, trimming, rotating, and adding filters. It's easy to convert files with this WebM-to-GIF converter: download the app, import files, select the target format, and launch the conversion.
Download the app and follow this step-by-step guide to turn WebM into GIF.
Step 1. Install the WebM-to-GIF converter
Run the downloaded file and follow the directions to install the software.
Run the program. Once it's loaded, click on the Add Media button. Select Add Video and choose the files you want to convert from WebM to GIF.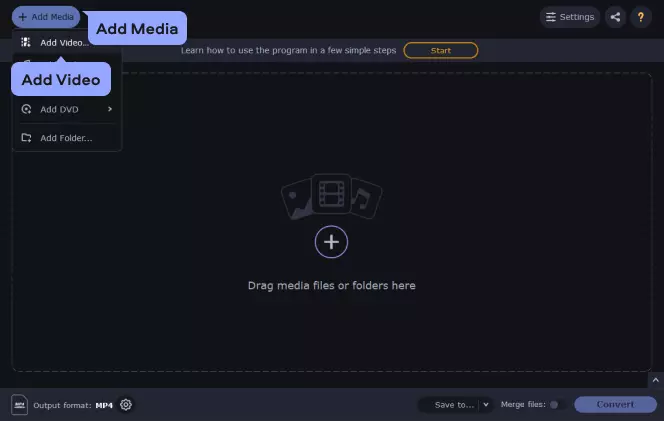 Before converting WebM to GIF, you can edit your file. Click Edit to open the editing window. Now you can trim and crop your video, add effects and make color adjustments. When you've made edits, click Save and Close.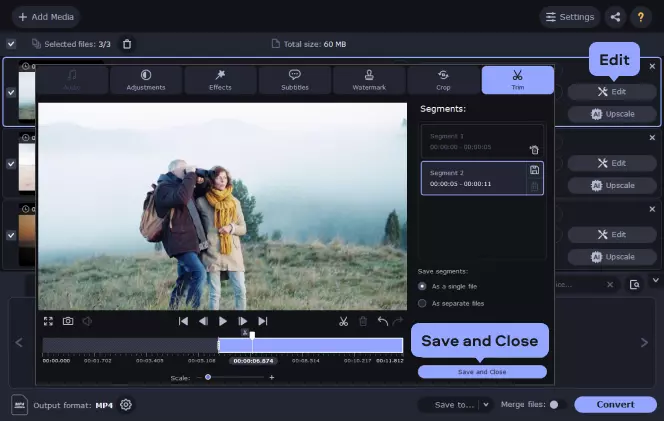 Step 4. Pick the format needed
To change the format from .webm to .gif, click on the Images tab and then on the GIF button. Specify the preset that best suits your needs.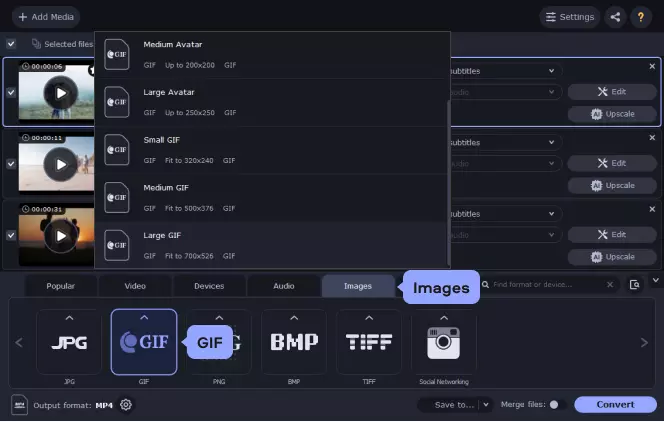 To convert WebM to GIF, click the Convert button. As soon as the app changes your WebMs to GIFs, the folder with the output images will open automatically. Enjoy your new GIFs and share them with friends!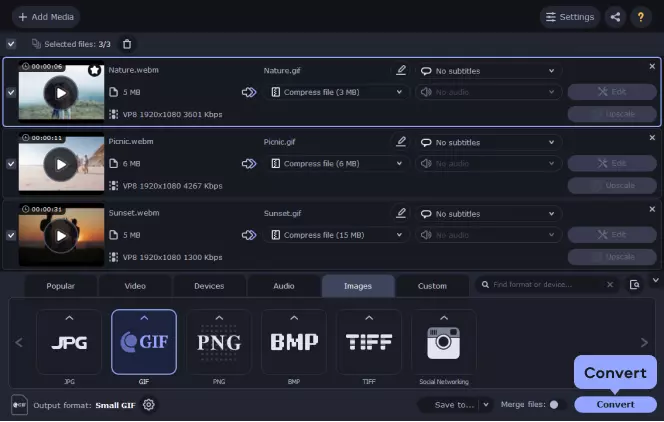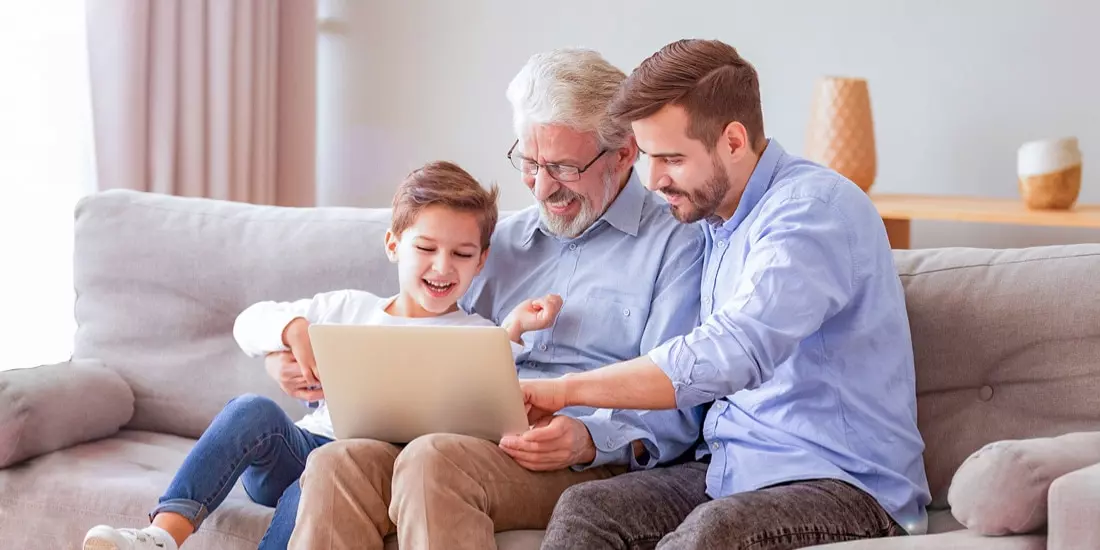 Movavi Video Converter
The ideal way to get your media in the format you need!
WebM vs. GIF: How to choose
Here's a WebM vs. GIF comparison table.
| Comparison parameter | WebM | GIF |
| --- | --- | --- |
| Format type | Video format | Image format |
| Description | WebM was introduced by Google in 2010. The format was created for both audio and video as an open-source container based on HTML5; it originated from a Matroska media container. | GIF was developed in 1987. It's basically a graphic format, but it also supports short animated images. |
| | | |
| --- | --- | --- |
| File size | Relatively small | Larger than WebM at the same resolution |
| Pros | WebM provides very high quality and small file size; you can control the file you're watching, e.g., stop it or turn off the sound; WebM can have a soundtrack. | Supported by all modern browsers; use lossless compression meaning there's no loss of quality. |
| Cons | WebM is not supported by older browsers, and you may experience problems with a lack of playback support on some players or even smartphones. iPhones and iPads don't have native support for WebM. | It only supports 256 colors; you can't attach a soundtrack to a GIF; the size/quality ratio is worse than in newer formats. |
Frequently asked questions
See other useful how-to guides
Sign up for news and special offers