Want to know how to flip a video? Our video flipper guide will show you all the best tools and apps to flip a video, including both online tools and offline apps to use whenever you want.
Our special pick from the table above is Movavi Video Editor Plus. This fully-featured video editor can let you mirror and flip videos however you like in a matter of minutes, while also offering many other editing and enhancement features. It's simple to use, even for total novices, and it comes with a free trial for you to try before you buy.
Best desktop video flippers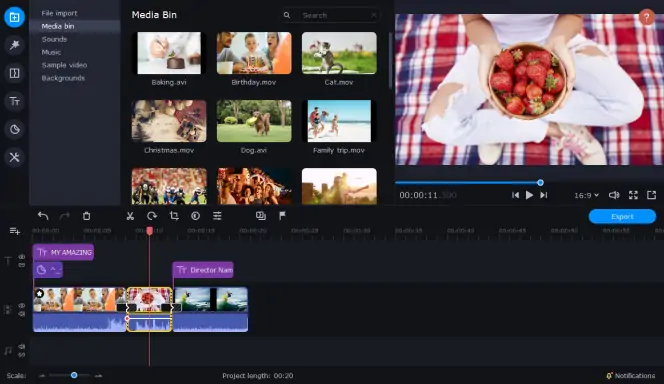 OS: Windows, Mac
Best for: Users who want a professional, easy-to-use flipper and editor
PCMag rating: 4/5
$74.95
Movavi Video Editor Plus is a great tool to use when you're looking for how to mirror a video. It's a full video editor app you can use to invert a video horizontally or vertically with the click of a button, as well as letting you flip videos around 90 degrees, 180 degrees, and so on. It supports 4K and Ultra HD files and offers plenty of other editing tools and features too.
Key features:
Full-featured video editor
Cut, trim, merge, flip, etc.
Advanced titles, filters, and transition effects
Pros:
Beginner-friendly user interface
Countless editing tools and options
Create finished videos in a matter of minutes
Cons:
Free trial is limited to 7 days
You need to pay to unlock all features permanently
Watermarks when using free version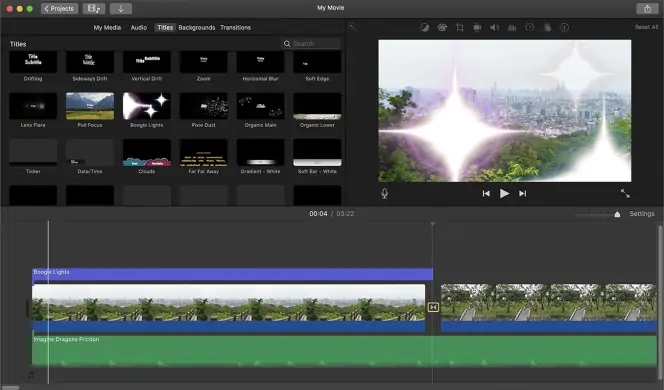 OS: Mac, iOS
Best for: Users with Apple devices
PCMag rating: 4.5/5
Price: Free
If you're interested in flipping videos and adjusting video orientation on Apple devices like Macs and iPhones, iMovie is the program for you. This piece of software is Apple's default video editor, useful for all kinds of basic and intermediate video editing, including video flipping. With iMovie, you can flip your videos upside down and so on. It's easy to use and has dozens of features.
Key features:
Edit across different Apple devices
Support for HD and 4K videos
Advanced editing tools like trimming, transitions, audio editing, and more
Pros:
Super simple interface
Allows for editing across the full family of Apple devices
Lots of classy themes to choose from
Cons:
Doesn't support tagging
Only runs on Apple devices
Some user controls are a little awkward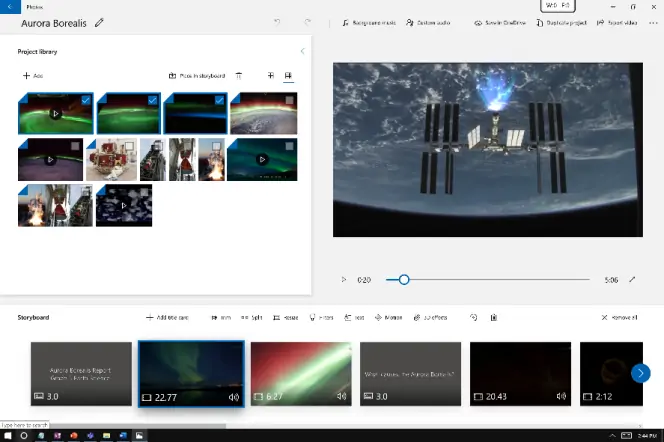 OS: Windows
Best for: Users who want a free-to-use solution on Windows
TechRadar rating: 4/5
Price: Free
If you want to flip videos on your PC or other Windows device without the need to download and install any extra software, you could simply make use of the built-in Windows Photos app. This app actually has its own video editor tool, letting you load in a video file and make simple adjustments to your clip in a matter of minutes.
Key features:
Advanced editing features like filter adjustments and 3D effects
Also works for editing photos
Supports trimming, cropping, rotating, and more
Pros:
Free to use on Windows devices
Quick and easy
Comes with plenty of fun effects
Cons:
Easy to miss for beginners
Only works on Windows devices
Lacks some features compared to other editing tools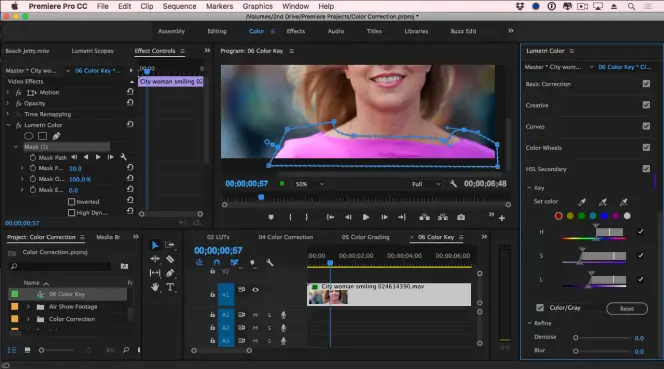 OS: Windows, Mac
Best for: Users who want a professional-level video editor
G2 rating: 4.5/5
Price: Free trial, monthly license for $20.99
Those who want a professional-level product for advanced video editing will find a lot to love about Adobe® Premiere® Pro. This software allows you to flip videos of almost any format or resolution, all the way up to 8K, and it also offers countless other editing features for unparalleled editing potential.
Key features:
Supports all major files and formats, including 8K and VR
Seamless integration with other Adobe apps and services
AI-powered editing
Pros:
Incredibly powerful editing
Lots of tools and features
Great for existing Adobe customers with other apps already installed
Cons:
A high monthly fee
Quite complex
Not the most beginner-friendly option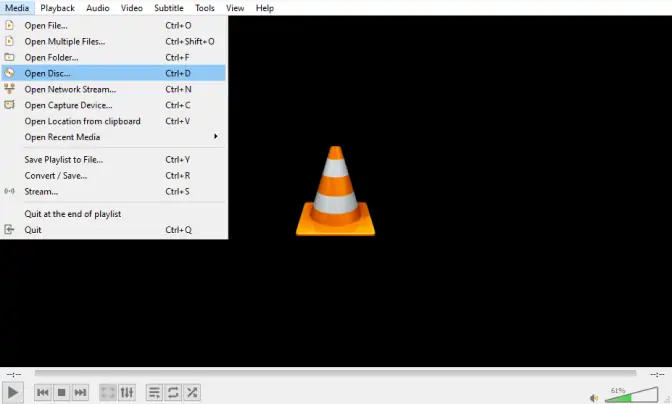 OS: Windows, Mac, Linux, Android, iOS
Best for: Users who want a video editor player in one
TechRadar rating: 4.5/5
Price: Free
VLC is a popular media player, which is both free and open source. Anyone can download it, and it runs on all major platforms and devices, including mobile devices. Compatibility is a big selling point of VLC, and it works with almost all file formats too, so you can play and edit anything from an MP4 video to a WMV file.
Key features:
All-in-one media player and editor
Can also be used for conversions
Free to use with no ads or spyware
Pros:
Highly customizable
Supports almost all file formats
Can be used for playing media as well as editing it
Cons:
Editing with VLC isn't always easy
The interface is a little outdated
Can be slow to process
How to mirror a video online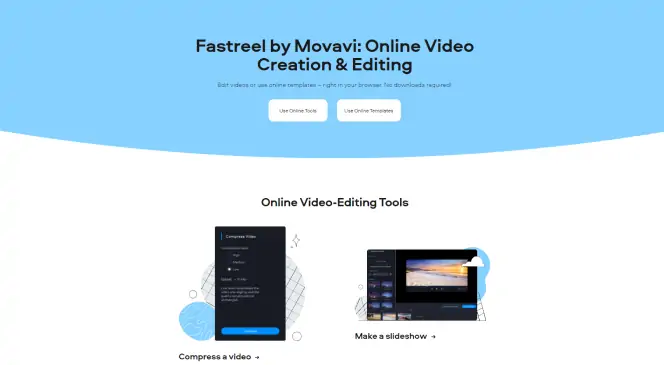 Best for: Users who want to mirror videos easily online
Windows Report rating: 4.5/5
Price: Free version, pro version for $19.95 per month
If you want to mirror a video online without any inconvenience, Fastreel is a great tool to use. It works in all popular Internet browsers across any device, so there are no compatibility issues to worry about, and it has a really beginner-friendly drag-and-drop interface that lets you flip a video online in mere seconds.
Key features:
Supports MP4, MOV, MKV, AVI, and WMV
One-click flipping
Strong file security to protect user privacy
Pros:
Can be used for free
Beginner-friendly interface
Quick and convenient to use
Cons:
Max video file size of 500 MB
The free version has watermarks
Videos will only be available for 24 hours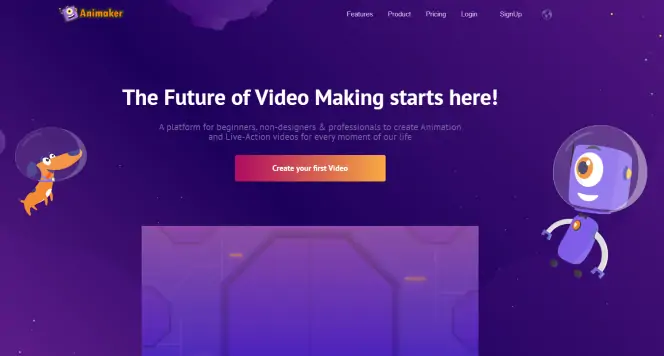 Best for: Users who want to make social media content
G2 rating: 4.5/5
Price: Free version, premium version from $10 per month
Animaker is another online video flipper you can use to flip videos with just a click. It has a simple interface and lets you flip horizontally and vertically with ease, as well as offering plenty of other video editing tools like color correction and trimming. It's ideal for flipping videos and sharing directly to social media sites like Instagram and Twitter.
Key features:
Share to 20+ platforms directly
Edit videos up to 20GB in size
Additional editing tools like trimming and cropping
Pros:
Great for social media fans
Easy to use
Flexible payment plans
Cons:
Can get quite expensive on the high-tier plans
The free version lacks quality
YouTube exports can be quite slow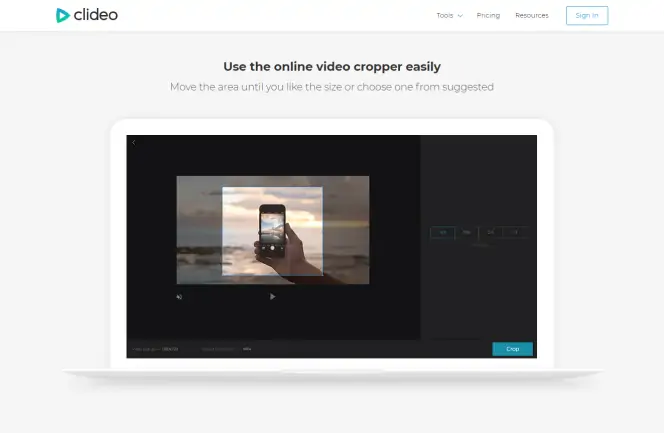 Best for: Users who want fast video flipping online
Trustpilot rating: 4.8/5
Price: Free version, premium version from $6 per month
Clideo is another online editor tool you can use for flipping videos. The main advantage of this tool is its speed. It's able to work much more quickly than many other online editors for super speedy flipping and mirroring. It also supports file conversion and works with all popular formats like MP4 and AVI.
Key features:
Fast processing times
Built-in video converter
Also supports cropping, merging, resizing, etc.
Pros:
User-friendly interface
Speedy editing
Can also be used for other types of editing
Cons:
Watermark when using free version
The free version has file size limits
You have to make an account to use this tool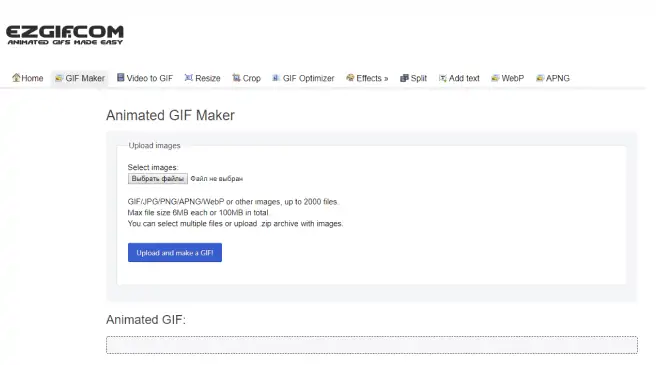 Best for: Users who want to flip small video files
Price: Free
Ezgif is a simple to use, free tool for flipping videos vertically or horizontally, as well as rotating them 90, 180, or 270 degrees in either direction. It works with all popular formats, but it does have a maximum file size of 100 MB, so it's only useful for flipping short, small clips.
Key features:
Flip horizontally or vertically and 90/180/270 degrees
Supports MP4, WebM, MOV, and other formats
Free to use
Pros:
No watermarks
Completely free
Very simple user interface
Cons:
Max file size of 100 MB
Some formats not supported
Can be slow to process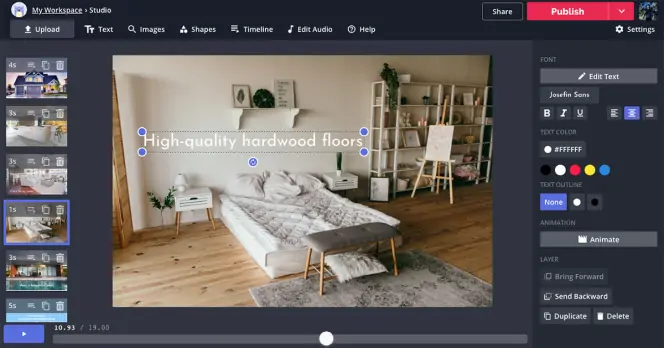 Best for: Users who want a business solution for flipping videos
Capterra rating: 4.4/5
Price: Free version, premium version for $17 per month
Kapwing is another versatile online video editing tool that can be used by both individuals and businesses for flipping videos, as well as trimming, converting, making memes, adding subtitles, and much more. It's highly rated for its user interface and can work well for teams and businesses, but there are some limitations when using the free version.
Key features:
No ads or watermarks for registered users
Also supports trimming, resizing, effects, conversions, and more
Free and premium versions
Pros:
Very beginner-friendly and easy to use
Lots of helpful editing features
No ads or spam
Cons:
250 MB file size limit when using free version
Many other limitations in the free version
A monthly fee is quite expensive
How to mirror a video with Movavi Video Editor Plus
Step 1. Download and install the app
The first step is to download the program and install it. Follow all the installation instructions to complete the process, which shouldn't take more than a few minutes.
Step 2. Open the program and add your files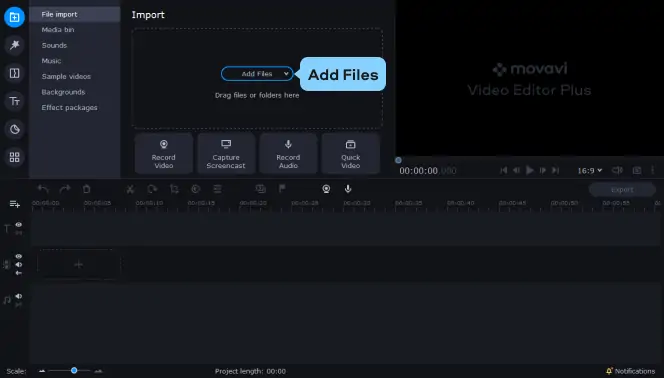 Once the program has been installed, you can launch it and start using it to flip your videos. To do this, click Add Files. You can then browse through your device for the video or videos you want to mirror. Your chosen clip(s) will be added to the Media Bin. Next, drag and drop your files to the Timeline at the bottom of the program window.
Step 3. Apply the mirror effect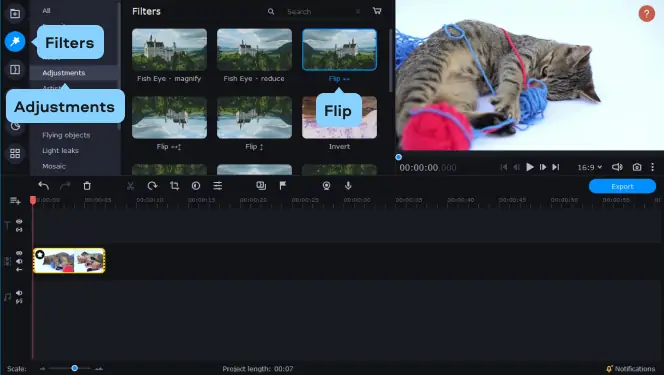 Once your video has loaded, head to the Filters tab and select the Adjustments category. Then use the Flip ↔ or Flip ↕ effect by dragging and dropping it onto the clip you want to mirror. The preview window will show the effects of your results immediately. If you need to remove the flip effect and start again, click on the little star icon on the video, select the effect, and click Remove. You can use the software to add other effects, as desired.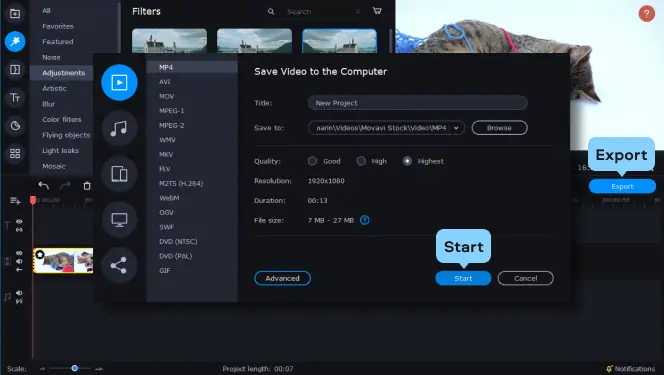 When you're happy with the flipping of your video, press the Export button. A pop-up window should appear, in which you can adjust the various export settings and choose an output file name, format, and output folder on your device. When you're happy with the settings, press the Start button to save your flipped video.
There are many reasons why you might want or need to mirror a video, and as this guide shows, there are also plenty of ways to do so. We hope that this guide has helped you find the right video flipper for you, but if you're still unsure, here are some key points to consider when choosing a flipper tool or app:
Ease-of-use. Make sure that the video flipper app or software you use has a user-friendly interface and suits your own level of experience and technical ability. Some apps can be quite complex, designed for more advanced users, while others are much simpler and more beginner-friendly. It's a good idea to find one with a free trial so you can test it out before buying.
Features. Video flippers often have more features and functions than simply mirroring videos. They might be able to offer lots of other editing tools, such as trimming, cropping, merging, and so on. More features will help you get more use out of your chosen app.
Formats. It's best to find an app that offers the widest level of support for different types of file formats like MP4, AVI, MOV, and so on. This way, you won't have any compatibility issues when trying to flip videos recorded on different devices.
User reviews. You may also want to check out the user reviews and ratings for any piece of software before you use it. This lets you see how well-rated the software is in general and what people like or dislike about it, helping you choose the right app for you.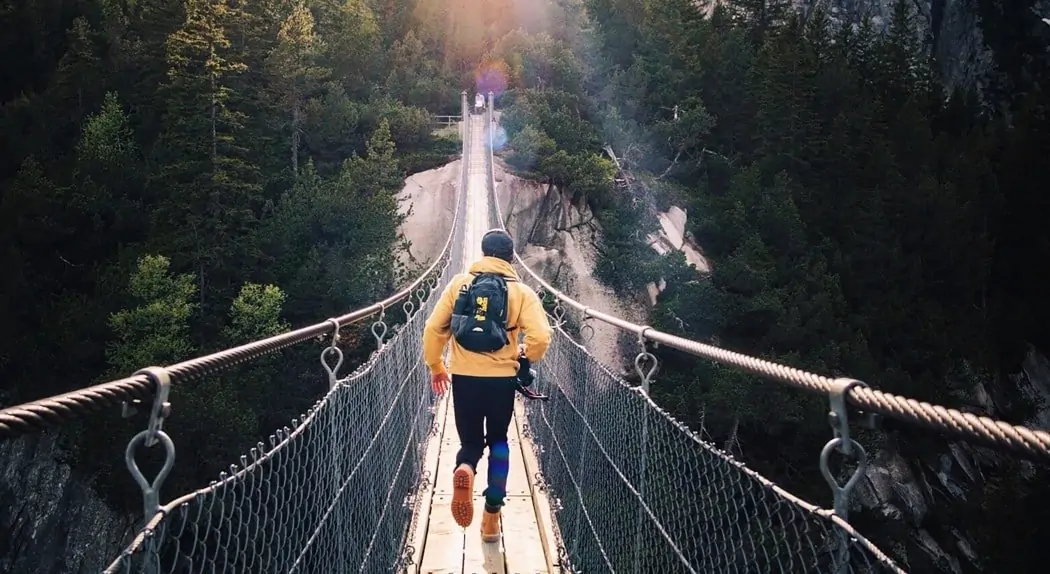 Movavi Video Editor Plus
Make videos. Create. Inspire.
Frequently asked questions
How do I flip a video?
You can flip a video using Movavi Video Editor Plus. Just follow the instructions below:
Download and install Movavi Video Editor Plus.
Add your video to the program.
Go to Filters, then Adjustments, and then add the Flip ↔ or Flip ↕ effect to your video.
Save and export your finished file.
How can I mirror a video without losing quality?
There are several video flipper apps you can use to mirror videos without losing any of the original quality, such as Movavi Video Editor Plus and Fastreel.
How do I flip a video on an iPhone?
You can use several different iOS apps to flip videos on iPhone, including Movavi Clips, Flip Video FX, and RFV.
How do I flip a video on Android?
There are a few different Android apps that can flip videos on Android devices, such as Movavi Clips, Mirror Photo Video Maker, and Flip Video FX.
See Other Useful How-to Guides
Sign up for news and special offers