There are different ways to pull audio from your videos. You can convert a video to an audio format, or you can capture audio using screen-recording software. So, let's take a look at the 13 best free MP3 grabbers you could use.
Program

OS

Best for

Download

Movavi Screen Recorder
Windows, macOS
Grabbing audio from microphone and system sources
HDconvert
Any, works online
Converting videos to the desired size and quality
Loom
Any with Google Chrome
Recording videos with audio
Using a program on your desktop, you can save your screen activities, including system sounds and microphone, directly to your PC. Desktop MP3 grabbers typically offer the best quality and functionality. These programs require an audio grabber download, and some might slow down older computers or those less equipped to handle high-demand programs.
OS: Windows, macOS
Price: free trial / $42.95 per year
Best for: pulling clean audio from microphone and multiple system sources
G2 rating: 4.5 out of 5 stars from 44 reviews
Movavi Screen Recorder can capture both your system audio and your microphone input at the same time. Movavi's sound grabber can create rich content with simultaneous screen recording and webcam input as well. Save recordings to popular video formats like MP3 for fast and easy sharing to Google and YouTube.
Features:
Extensive functionality for capturing sound and video
Basic editing tools
Pros:
Cons:
Might cause slower devices to run more slowly
If you don't want to download an MP3 grabber on your PC, you can execute the entire process online at your convenience. The flip side is that they need a steady internet connection and tend to slow down computers, especially older models without sufficient system resources.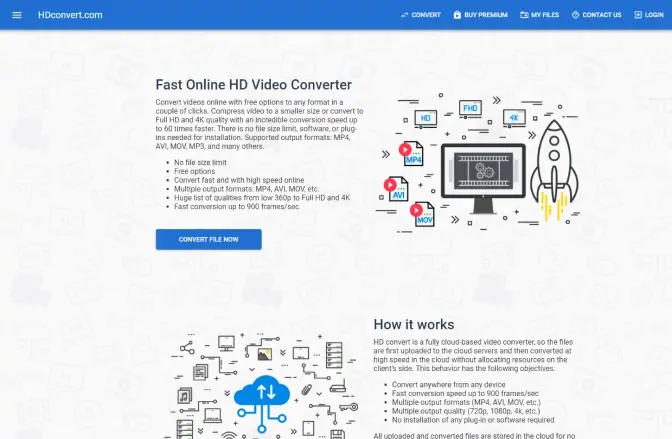 OS: any, works online
Price: free / $4.99
Best for: compressing and converting videos to desired size and quality
This online HD video converter boasts a speed of up to 900 frames per second for conversion to compressed video formats and audio formats like MP3. There's no limit to the file size you can convert on HDconvert, but the free option does not include higher-quality videos with no watermark.
Features:
Converts video files at up to 900 frames per second
Compresses and converts video
Pros:
Cons:
The free version does not include high-quality video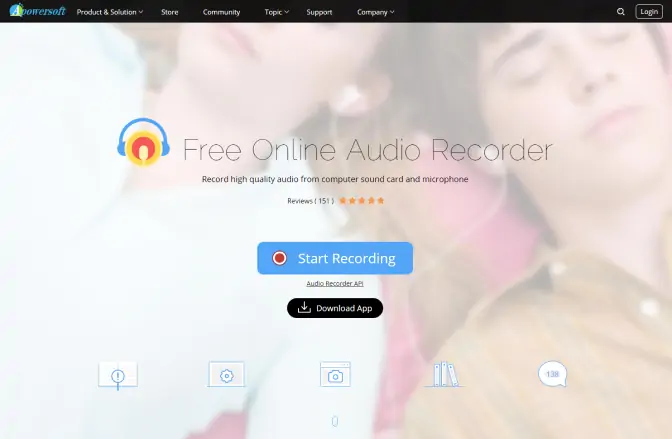 OS: any, works online
Price: free
Best for: recording audio from your sound card or microphone
Apowersoft Free Online Audio Recorder is a free online service, but it does require the download and installation of a launcher the first time you use it. After that, you can start the recorder with one click. Set the recorder to pick up your in-game audio, voice chats, and more. Your audio files can be MP3, WMA, AAC, or any of several other formats.
Features:
Records system and microphone audio
Pros:
Can be used to record a variety of system audio sources
Cons:
Requires download and install of a launcher
Google Chrome extensions to grab audio from websites
Extensions are one of the most convenient ways to grab audio from tabs on your Chrome browser. However, Chrome extensions cannot capture audio from offline videos or files and cannot record sound on Mac devices.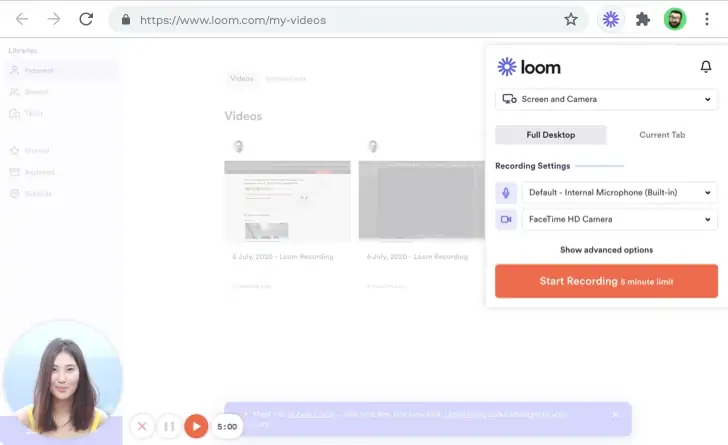 OS: any with Google Chrome
Price: free
Best for: recording video with audio
Rating: 4.8 out of 5 stars with over 10K reviews and 5M users
Loom is a screen-grabbing tool with high versatility of usage. It can record screen activity, webcam, microphone and share the result with your team. It can also grab system sound. However, the tool isn't specialized in sound capturing, so you may have to process the result to get the audio you need.
Features:
Records screen with system and microphone audio
Pros:
Allows for high versatility of usage
Cons:
Cannot grab audio without the video
Conclusion: What to look for in an MP3 grabber
Hopefully, this guide has helped you find the perfect audio-grabbing tool. If you're not sure which app is right for you, consider the following factors:
Ease of use. The best audio grabbers are quite simple and have no unnecessary complexity. If you are a beginner and just want to grab some audio, ease of use can make or break a deal.
Features. If there is anything else you would like to do with the grabbed audio, take a look at feature lists. For example, if you want to include tags in your audio, look for an MP3 grabber that downloads metadata.
User reviews. Check user feedback and average ratings. People who have used a particular app can point out any issues it may have.
Frequently asked questions
What is the best audio grabber?
The best audio or music grabber depends on your intended purposes, personal preferences, and device capabilities. All the audio grabbers on our list are suitable for converting video, system, or microphone audio to MP3 audio files.
Movavi Screen Recorder
Audiograbber
Foobar2000
Exact Audio Copy
CDex
Asunder
EZ CD Audio Converter
Max
4K Video to MP3
HDconvert
Apowersoft Free Online Audio Recorder
Loom
What is the best program for ripping CD to MP3?
MP3 conversion is a great way to preserve the audio from a largely obsolete format. The following desktop audio grabber programs are capable of ripping CDs for digital storage as MP3s.
Audiograbber
Foobar2000
Exact Audio Copy
CDex
Asunder
EZ CD Audio Converter
Max
Does Audiograbber work with Windows 10?
Yes, it does. Audiograbber is explicitly for Microsoft Windows. It works with Windows 10, Windows 8, and Windows 7.
How do you use Audiograbber?
As one of the first programs in this sector to become popular, Audiograbber is an intuitive desktop software system. You start by downloading the latest version of the software, which no longer requires an MP3 plugin and has replaced freedb with gnudb. Open the program and insert a CD into your CD drive. You can add titles and names in Settings. Select the tracks you want to grab and start. You can also choose different file formats, display CD-Text info, pull info from online CD databases, normalize audio, or play tracks. During copying, you can set the program to shut down the PC, create an M3U list, play the tracks, or eject the disc when finished. If you have any issues with Audiograbber, or if you're looking for features geared towards the application of the finished audio rather than the process of ripping, try Movavi Screen Recorder.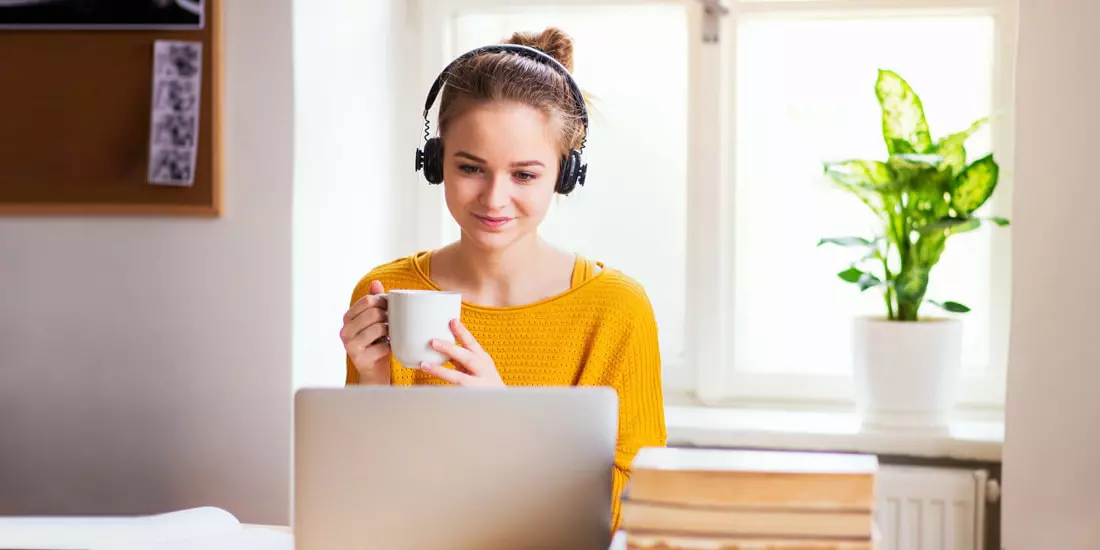 Movavi Screen Recorder
The perfect way to record from your screen
Disclaimer: Please be aware that Movavi Screen Recorder does not allow capture of copy-protected video and audio streams. Learn more
Sign up for news and special offers