Many screen recorders don't have audio capabilities, resulting in muddled, noisy audio – not ideal! Let's talk about how to record a screen on a Mac and a few alternatives to make a QuickTime screen recording with audio that's clear and crisp.
| Feature | Is it available in QuickTime? |
| --- | --- |
| Screen recording | Yes, but you will need to add audio or download a plugin to record system audio. |
| System audio recording | Not automatically. Users can download Soundflower, a plugin that routes system audio to QuickTime's screen recorder. |
| | |
| --- | --- |
| Microphone audio recording | Yes, but only as a separate recording that can be added to a video with video editing software. |
| Video editing | No, you'll need separate video editing software to make changes to your videos. |
| Webcam recording | Yes, you can record a video of yourself with your webcam in QuickTime. |
| Real-time video and audio recording | Not automatically. Users who download and set up Soundflower can record online events and webinars in real time with sound. |
| Picture-in-picture recording | Yes, users can accomplish this by recording a selected portion of their screen and placing a webcam window in that area. Microphone audio may not be processed in the recording. |
How to record a screen and audio
Soundflower is a free plugin for macOS that creates a virtual audio output that you can use when playing a video in QuickTime to record your screen with audio. To get started, you'll need to download Soundflower:
1. Open the Soundflower download page in your preferred browser.
Go to the Soundflower download page
2. Click the green Safe download button. Your download will begin automatically.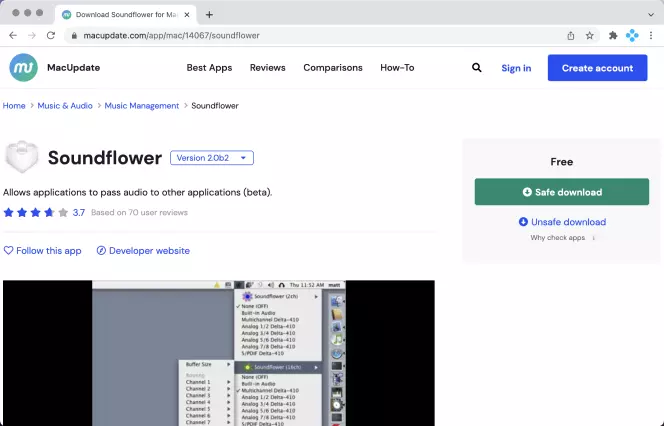 3. Click on the Soundflower DMG file at the bottom left corner of your browser window, or you can find it in your downloads folder by opening holding ⌥ (Option) + ⌘ (Command) + L.
4. Once you click on the Soundflower DMG file, your installer will open. Follow the prompts to complete the installation.
5. When the installation is complete, restart your computer, and you'll be all set to make your first QuickTime screen recording with audio.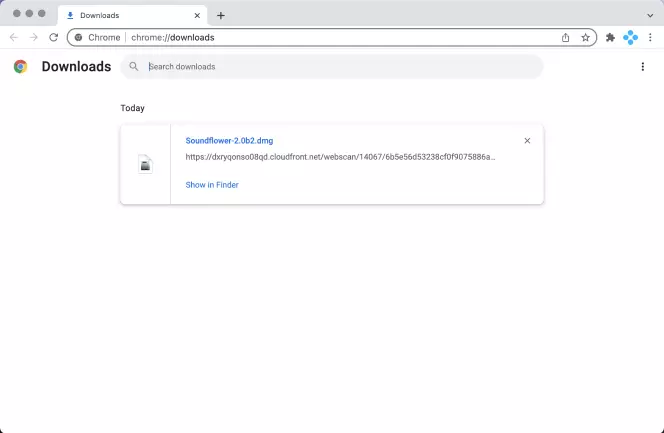 QuickTime screen recording with audio
Now that you've downloaded and installed Soundflower, you're almost ready to record your screen and audio together. Whether you're recording a Zoom meeting, online video, or a video in Quicktime, to record your screen with audio, you'll need to set up your audio input and output. Here's how to use Soundflower with QuickTime:
1. Open a Finder window and go to your Applications folder.
2. Scroll down and click on Utilities.
3. Double-click to open the Audio MIDI Setup app.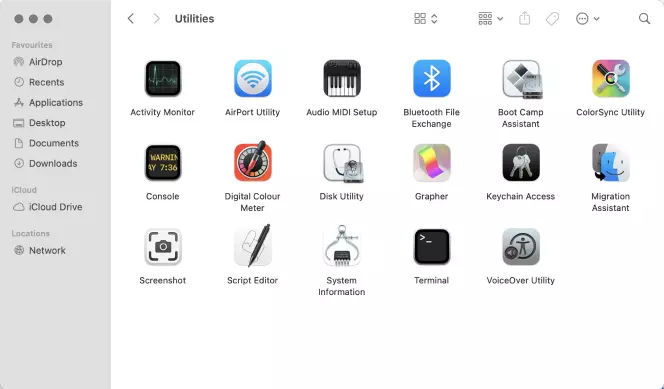 4. Click on the + at the bottom left corner of the window.
5. Select Create Multi-Output Device.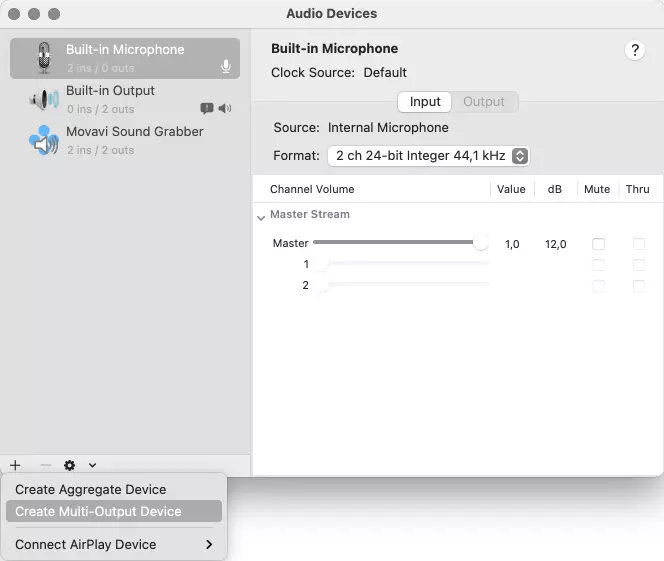 6. A list of audio devices will appear. Click the box to the left of Soundflower (2ch). A checkmark should appear in the box. At this time, you should also ensure that the box for Built-in Output is checked.
7. You'll also notice boxes to the right of the audio devices list labeled Drift Correction. Make sure that only Built-in Output is checked in this section.
8. Click the Settings cog at the bottom left of the screen and select Use this for Sound Output.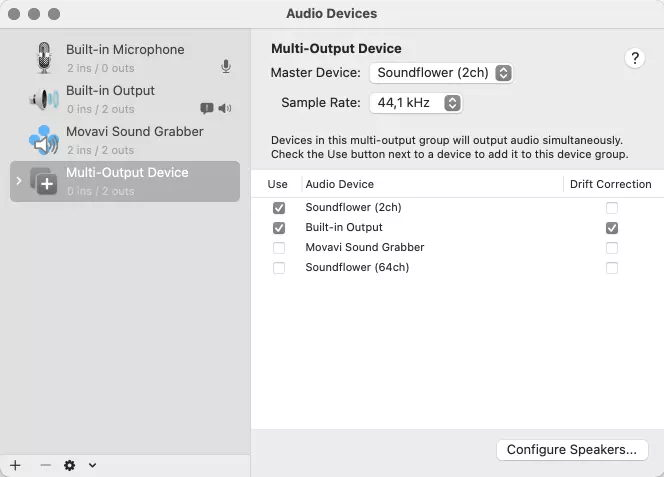 Now your settings are adjusted, and you're ready to use QuickTime to record your screen with audio. To take a QuickTime screen recording with sound, follow these steps:
1. Open QuickTime Player. You can find it in your Applications folder.
2. Click on the File menu and select Open File to open the video that you want to record in QuickTime.
3. Navigate to the clip you want to record. Then, click on the File menu in QuickTime again and select New Screen Recording.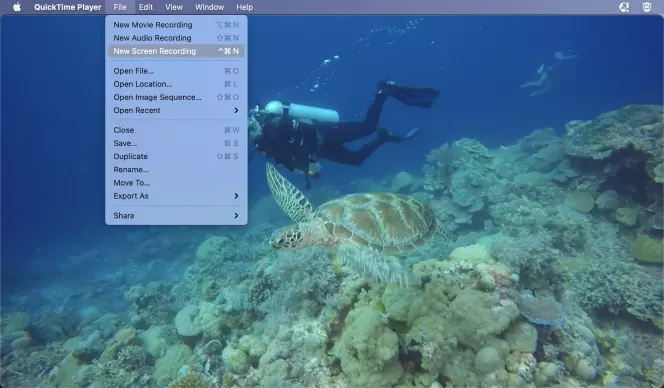 4. A rectangle with a dashed outline and a menu at the bottom will appear on your desktop. From the menu, you can choose to record your full screen, select a portion of the screen to record or record a selected window. You can also use this feature to take a screen capture of a window or part of the screen with the QuickTime recorder, as well.
5. Click Options from the menu and choose Other location to select where you want to save your screen recording.
6. Once you've chosen the QuickTime Player window to record your video, click Record.
7. While your video is recording, look at the top menu bar of your Mac. You should see that a Stop button has appeared along with any other icons present on the right side of the menu bar. Click this whenever you're ready to stop recording.
8. After you stop the recording, your new video will open automatically.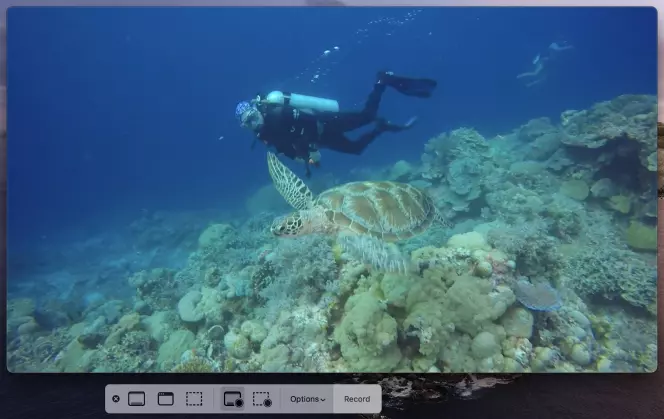 QuickTime recorder's pros and cons
Pros:
Free and available for any macOS laptop or desktop.
Compatible with iPhone and iPad for mobile recording.
Easy to use, even for beginners.
Cons:
Setting up screen recording with audio from your computer requires multiple steps.
When recording with Soundflower, users can't actually hear the computer's audio.
Have to wait until video recording is complete to check that the correct audio is recorded with the video.
Where are QuickTime recordings saved?
When using QuickTime to record your screen, your output video will automatically save to your Documents folder, but you can change the destination for your video. Just click on Options before you start recording, select Other Location, and browse your computer to choose where you want to save your file. If you forget to do this step, open a finder window and search for Screen recording. The most recent recording should be the video you're looking for, and you can rename and relocate it for easy access later.
QuickTime alternatives
Program

Best for

Download

Movavi Screen Recorder
Capturing videos of all kinds on a Mac or PC with system audio or microphone audio
OBS Studio
Free screen recording and live streaming for users on a tight budget
Screencapture.com
Online screen recording for users who prefer not to download a screen recording app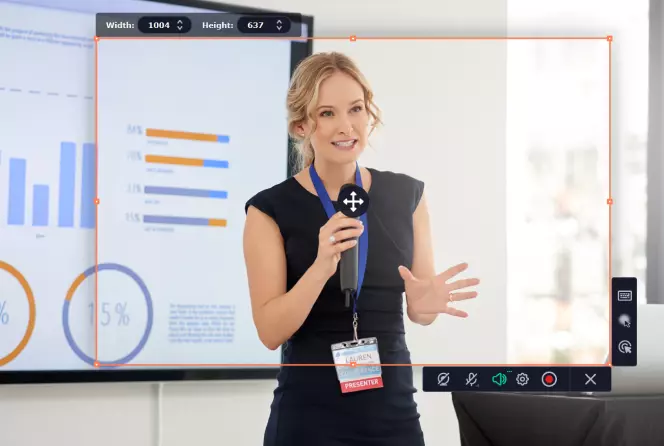 Best for: capturing videos of all kinds on a Mac or PC
Price: free trial, full version for $42.95/year
G2 rating: 4.5 out of 5, 49 reviews
Movavi Screen Recorder is a free-download tool to record webinars, online calls, video instructions, and video clips from your screen on your desktop or laptop. It's available for either macOS or Windows.
Key features:
Real-time recording for online events and webinars
Video editing tools included with screen recorder
Compact, user-friendly control panel
Pros:
Supports multiple video file formats
Automatically record video and audio together
Easily cut and trim videos to remove extraneous material
Cons:
Editing tools are limited
Doesn't offer a direct link to upload videos to YouTube or other platforms
Not all features are available in the free trial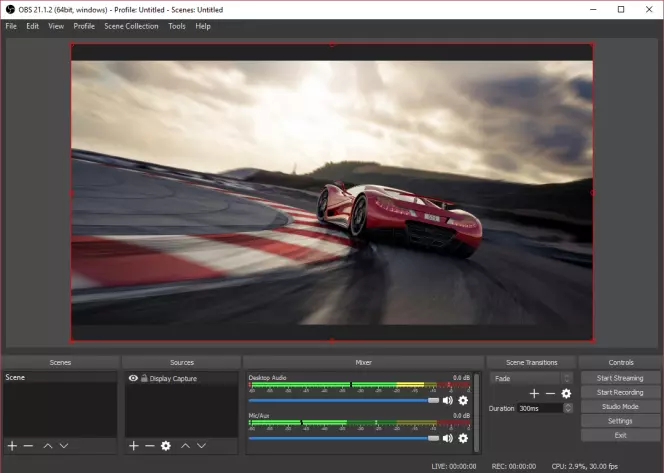 Best for: live streaming on a budget
Price: free
TechRadar rating: 4 out of 5
OBS Studio is an open-source program that enables users to record their screens and/or live stream their recordings. With its webcam capture capability, users can insert videos of themselves into their screen recordings for tutorials, presentations, and live streams.
Key features:
Real-time video and audio capturing and mixing.
User-friendly audio mixer with filters for a noise gate, gain, and noise suppression.
Modular UI for easy customization.
Pros:
High-quality video exports.
Free with no watermark.
Highly customizable for personalized user experience.
Cons:
Recording from the microphone is not intuitive.
Issues with lagging on desktops with limited resources.
Not very user-friendly for beginners.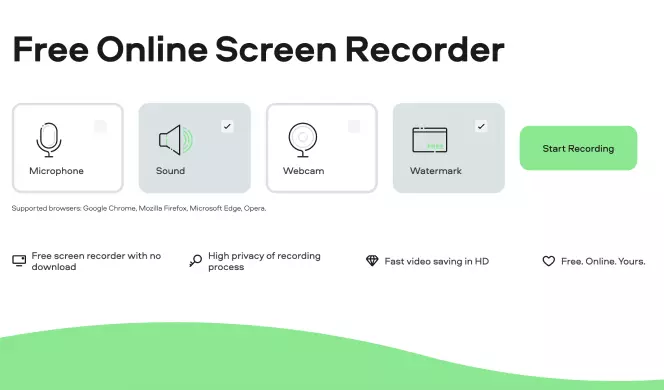 Best for: online screen recording with no download
Price: free plan, paid plan for $9.95/month
Trustpilot rating: 4.7 out of 5, 435 reviews
Screencapture.com gives users the option to either record their screens online without downloading any software or download the developer's app for a more robust experience. The free version includes a watermark on the export video.
Key features:
Scheduling capabilities to automate recordings
Picture-in-picture feature with webcam in screen recording
Capable of capturing system and microphone audio simultaneously
Pros:
Strong emphasis on privacy for recordings
Fast video processing, even for HD exports
Options to record audio from system or microphone
Cons:
The free version includes a watermark
No video editing capabilities for online screen recordings
Advanced recording tools are not available
In summary: Start recording videos with audio today
Recording videos with QuickTime takes a little bit of front-end work. Once you have Soundflower set up, though, recording is quick and easy. If you don't have the time to dive into that process, though, there are still options available to take screen recordings – either online or with a desktop app. Why not try downloading Movavi Screen Recorder today and see how quickly you can start recording, editing, and sharing videos in QuickTime or through any other video player.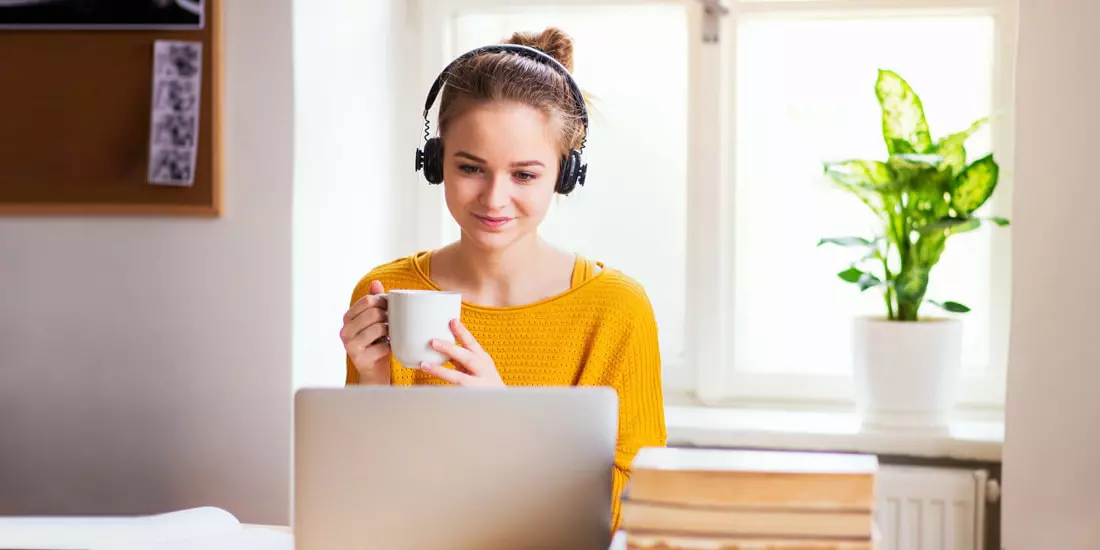 Movavi Screen Recorder
The perfect way to record from your screen
Disclaimer: Please be aware that Movavi Screen Recorder does not allow capture of copy-protected video and audio streams. Learn more
Frequently asked questions
Does Mac QuickTime screen recording record audio?
Without Soundflower, QuickTime's screen recording feature will not record audio. Once you've set up Soundflower, your movie or video clip will include audio from your computer. You can, however, add audio later if you're recording your screen for a tutorial or if you need separate audio from the sound in the video clip.
How do I record my screen and audio at the same time on a Mac?
Download, install and set up Soundflower.
Open the video you want to record in QuickTime.
Choose the option to record a selected window.
Click Record.
When you're done recording, click the Stop button on the top menu bar.
How do I record internal audio on a Mac without SoundFlower?
Without downloading Soundflower, you have a few options to record internal audio without a lot of background noise. You'll just need to download, install, and run a screen recording app, such as Movavi Screen Recorder, OBS Studio, or Screencapture.com. Movavi offers a robust, cost-effective solution for screen recording on the fly.
What is Soundflower?
Soundflower is a free program that lets users route their computer's audio internally. You can think of it as using virtual audio cables to connect your computer's audio output directly to your recording software. So, basically, during a screen recording, audio will be piped directly into your recording device (e.g., QuickTime recorder) to give you clear sound in your video export file.
Sign up for news and special offers