If you have questions like: "Can you screen-record FaceTime with audio?", "Can FaceTime be recorded?", "How are FaceTime calls recorded?", then you're in the right place! Here, you'll learn how to record FaceTime with audio on a Mac or iPhone.
How to record a FaceTime call with audio on your Mac
Is it possible to record a FaceTime video and audio at the same time? No problem! Movavi Screen Recorder can capture your screen, webcam, system sounds, and microphone audio simultaneously. Use Movavi's screen recorder for Mac to capture and preserve all your important video conversations.
Follow these simple steps to learn how to record a FaceTime call with audio.
Step 1. Download and install the FaceTime recorder
Download the installation file to your Mac and follow the instructions on the screen. When the installation process is complete, launch the app.
Step 2. Adjust the recording settings
Before you start capturing your FaceTime video, you need to set the parameters for the recording session. Click Preferences on the sidebar. In the dialog box that appears, adjust the settings as you wish: hide the sidebar, pick a cursor, disable the countdown, etc. Once you are happy, click OK. Next, click the Screen recording button and select the area of the screen you want to record.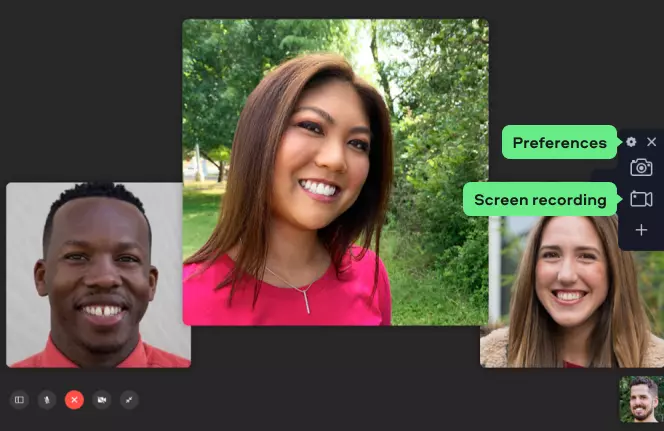 When the recording panel appears, make sure the System audio icon is green: this option enables the program to record all internal sounds. Don't forget to turn on the Microphone.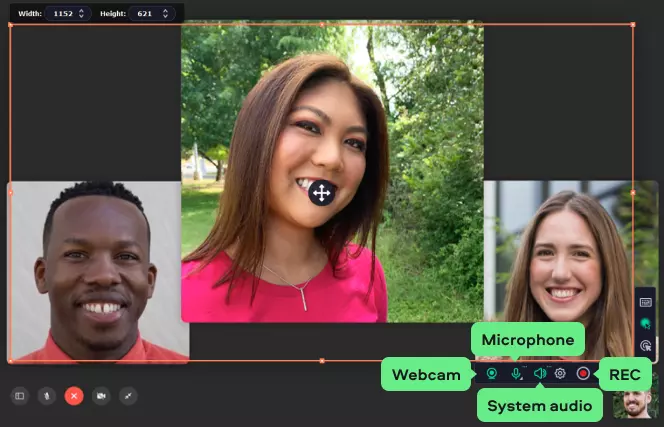 Step 3. Start recording your FaceTime call
Click the REC button to start recording. The process will begin after a short countdown. You can use the Pause and Screenshot buttons during the screen capture. To finish recording, click Stop.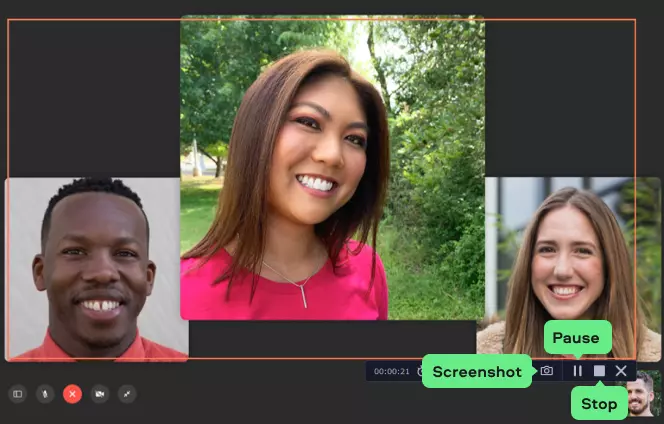 Click the Export button. In the dialog box that appears, enter a file name and choose the output format, then click Save.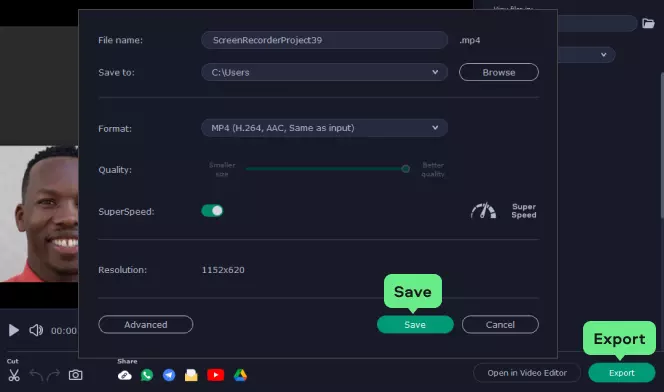 Perfect! Now you know how to use Movavi's app for screen recording during a FaceTime call.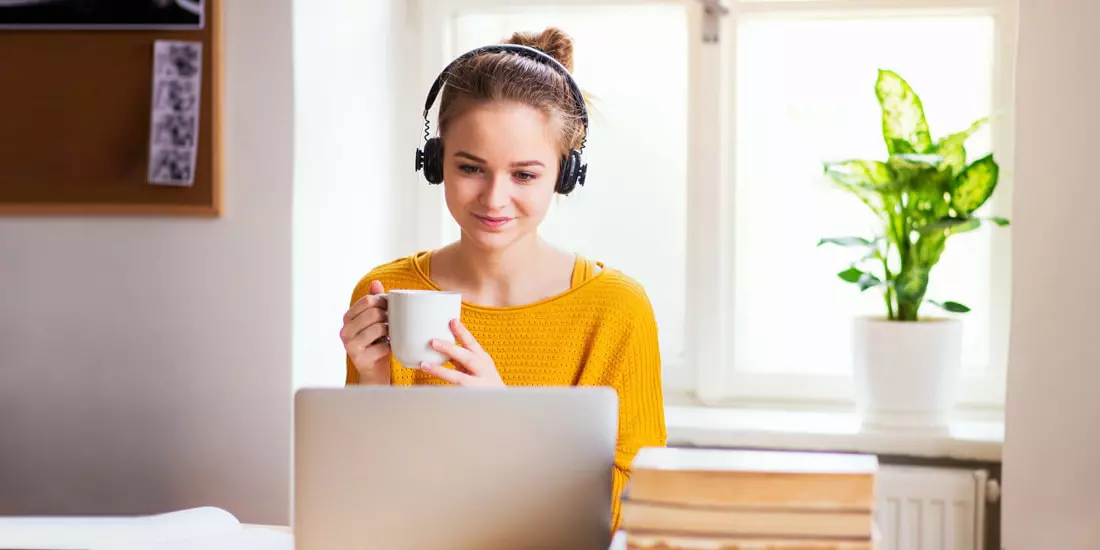 Movavi Screen Recorder
The perfect way to record from your screen
Disclaimer: Please be aware that Movavi Screen Recorder does not allow capture of copy-protected video and audio streams. Learn more
How to screen-record FaceTime with sound on an iPhone
Сan you record a FaceTime call on iPhone or iPad? Yes, it's possible! If you have an iOS device, a USB cable, and a Mac, you can use Apple's QuickTime Player as a call recorder for FaceTime. QuickTime is built into the operating system, so you can use it to capture all activities on the screen of iOS devices. Read on to learn how to screen-record FaceTime with sound on an iPhone.
There are a few things you need to do before you record your FaceTime call. First, connect your device to your Mac via USB cable. Tap Trust on your iPhone or iPad to activate the connection. Next, launch the QuickTime Player. Open the File menu and choose the New Movie Recording option.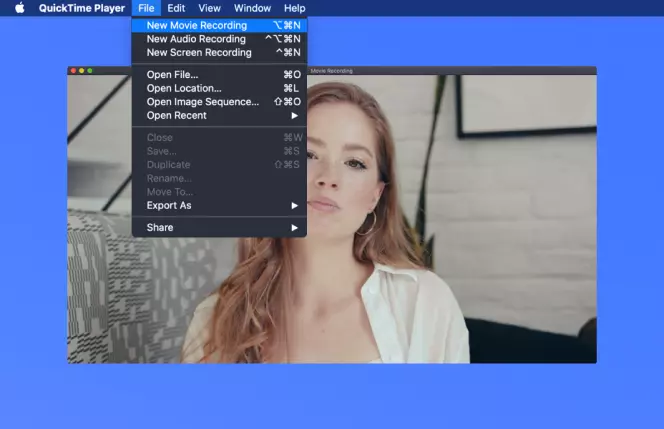 Click the single-arrow indicator next to the Record button and select your device from the pull-down menu. Your iPhone or iPad screen will be displayed on your Mac.
Make your FaceTime call using your iOS device and simultaneously hit the Record button in QuickTime. From this moment, everything displayed on your device's screen will be recorded. When the call is over, end the recording by clicking the Stop button in QuickTime.
Check the recording and save it to a folder on your Mac by clicking File, then Save. This is how to record a FaceTime call using the QuickTime app.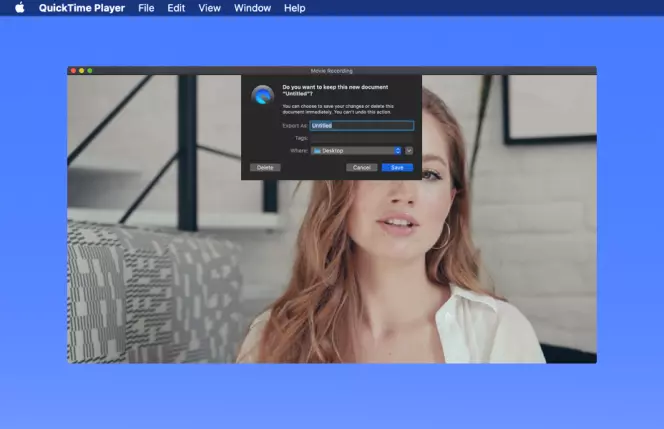 As you can see, recording a FaceTime call is simple – whether you're having a call on your Mac or an iPhone. We hope you've found the article helpful. Make use of the tools we've described and save important FaceTime calls.
Frequently asked questions
Can I record a FaceTime call on an iPhone?
Yes. One of the ways is to use a built-in screen-recording feature. After you start a FaceTime call, go to the Control Center and tap the Screen Recording icon. Stop the recording when you finish your call.
Can you screen-record FaceTime with sound?
To record a FaceTime call with audio on your Mac, try Movavi Screen Recorder.
If you're having a FaceTime call on your iPhone or iPad, you can use a built-in screen-recording feature on your device.
Sign up for news and special offers