The Best Video Metadata Editors
Your video is data. Its metadata is data about that data. The most obvious example of metadata is the title, but there are many useful fields that can be stored in there. For example, you can store information such as the publisher, the date the video was created, a description of the video, the language it is in, and more. This information then makes it easier to sort and find the video in the various archival and cataloging tools that are available or to have quick access to key information about it the next time you need to access that data.
Most video creation software will let you set the metadata when you create the video, but there may be times that you need to edit video metadata in an existing video file. Thankfully, there are many software tools that will allow you to change video metadata easily. In this post, we'll introduce some of the best of those to you.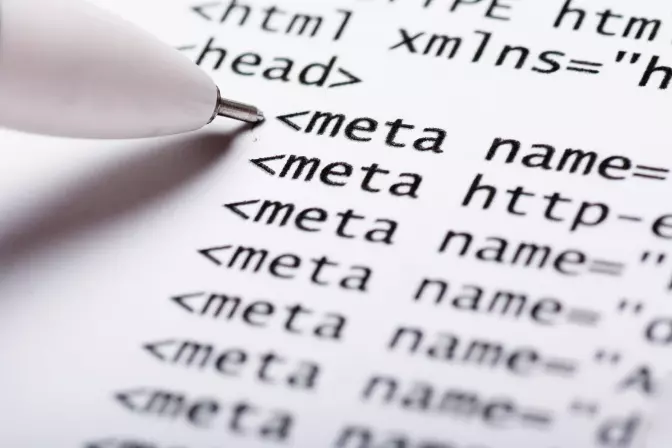 The Best Video Tag Editors
There are many tools that will allow you to edit the metadata in a video, some of them are specifically designed for editing video metadata and some of them have many other functions as well. The software that is best for you depends on your exact needs, so the list of video tagging software below is in no specific order. All of them made the list because they offer a functional and easy to use metadata editor. We invite you to read our mini-reviews and take a closer look at the ones that fit your specific requirements the best.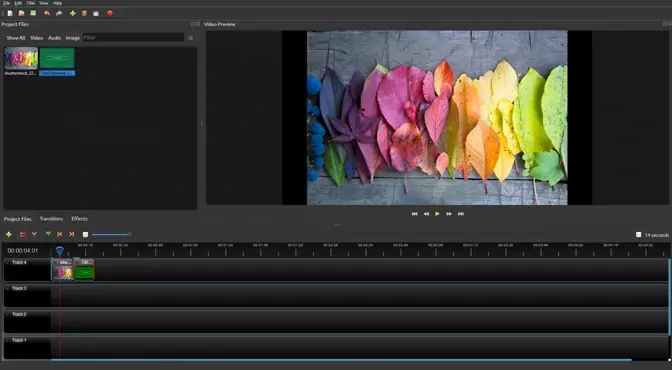 Compatibility: Windows, Mac, Linux
This software is a free and open-source video editor, so it will provide you with much more functionality than just the ability to edit metadata tags in your videos. The software features a clean and intuitive interface that is easy to find your way around, especially if you will be using it primarily to change video tags. Because it is open-source software, OpenShot supports all major desktop operating systems, including Windows, Mac, and Linux.
Pros
Open-source software
Multi-track timeline
Neat interface
Cons
For some users, the number of features might seem insufficient
To find out more about OpenShot, follow the link below: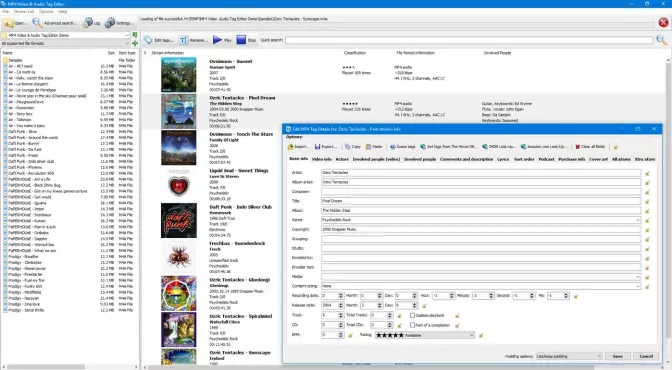 Compatibility: Windows
This dedicated video tag editor is a commercial product with a free trial download available. Because it is a commercial offering and is dedicated solely to editing tags for video and audio, the software brings with it a number of powerful features for that purpose. You can allow the software to connect to the Movie DB and automatically pull in tag data for all of your videos. It will also rename your videos according to their tag data so you can be assured that the names are correct for all of your movie files. Once your files have their tags in place, you can browse through all of them or search for them by tags. The software is Windows only.
Pros
Easy to use interface
A highly developed search tab
Cons
No support of audio files
No multiple tag editing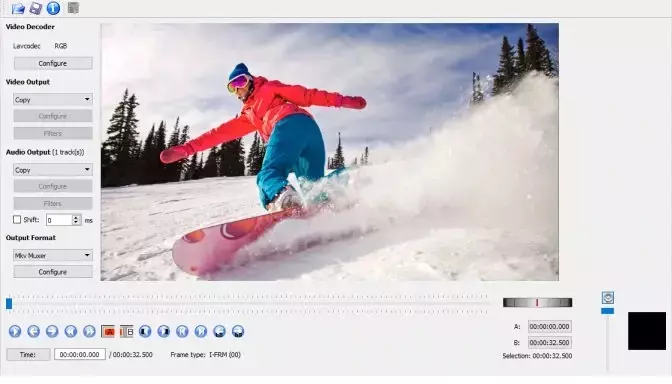 Compatibility: Windows, Mac, Linux
This simple video editor will allow you to perform basic video editing tasks, including the editing of video metadata. It is a free and open-source software product licensed under the GNU GPL. It is available for Linux, BSD, Mac OS X, and Microsoft Windows. Although the tasks it performs are basic, it has powerful automation functionality which includes scripting capabilities.
Pros
Compatible with many video types
OS compatibility is also great
Cons
Bugs are reported frequently
You can check out the review of this program on TechRadar by following the link below: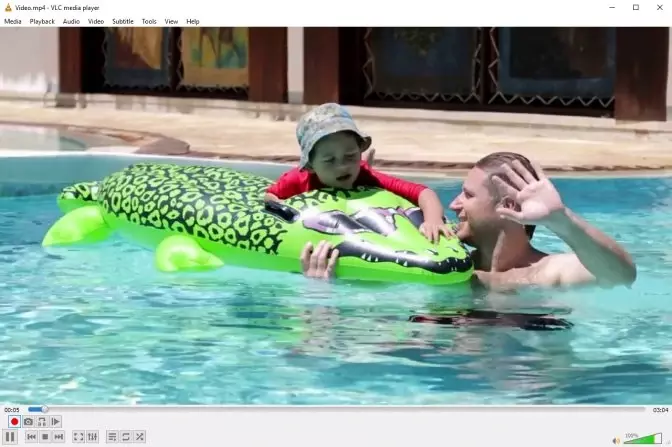 Compatibility: Windows, Mac, Linux
Although billed as a media player, VLC is in many ways the Swiss Army knife of video software. VLC is free, open-source, and works with just about any operating system you can think of. It has a very powerful media playback engine that is able to play a wider range of video formats than many other video players can. It allows for very easy editing of the file's metadata by simply selecting to view the media information from the menu bar and then editing the fields that you wish to edit.
Pros
Completely free
Supports a lot of input formats
Cons
The interface may seem outdated
You can read the full review of VLC on TechRadar: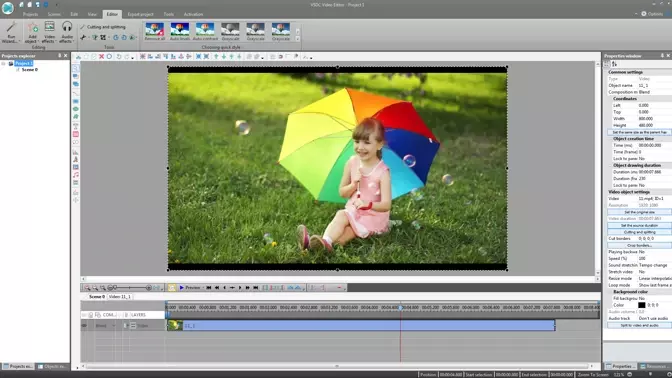 Compatibility: Windows
The VSDC suite of free video tools will provide you with a wide range of video-related software. You'll be able to edit your metadata with the VSDC Free Video Editor program, but the suite also contains tools that you can use for screen recording, video capture, conversion of both audio and video files, as well as ripping audio CDs. The software is available for Windows only.
Pros
It is compatible with all recent 32-bit and 64-bit editions of the Microsoft Windows OS
It allows you to burn video files to DVD
Cons
It does not support all media devices (e.g. iPhone and Android)
If you want to learn more about VSDC, visit the PCMag site: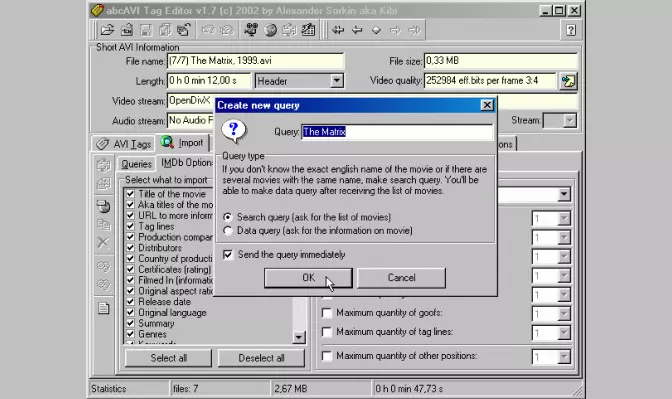 Compatibility: Windows
A freeware application for Windows computers, abcAVI is designed to work only with AVI files. It supports RIFF INFO tags, MovieID tags, IDivX tags and allows you to edit over 40 different tag fields. You can query the Internet Movie Database right from within the software to help you find information for filling in your tags quickly.
Pros
A wide variety of supported tags
Allows changing playback speed and frame size
Cons
Works with AVI only
Last update was in 2005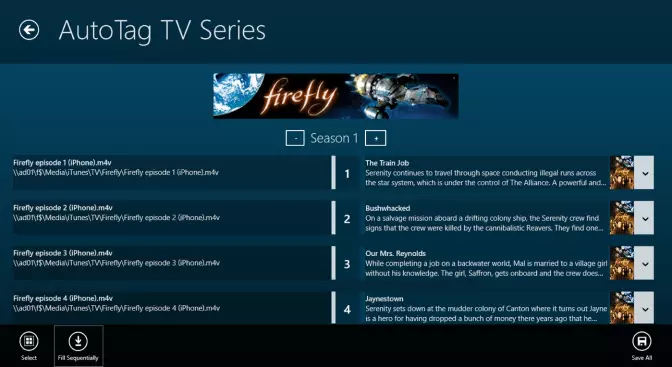 Compatibility: Windows
This is another commercial video tag editor for Windows users. Unlike some of the other commercial products on the list, this one does not provide a free trial version. It does allow you to connect to various databases in an effort to automatically tag your files though. MyMeta can connect to TheMovieDB.org, TheTVDB.com, and tagChimp to find the tags for your video files. It can tag MP4, M4V, and MOV video files.
Pros
Has the AutoTag feature
Integrates seamlessly with internet metadata providers
Cons
Works only with MP4, M4V, and MOV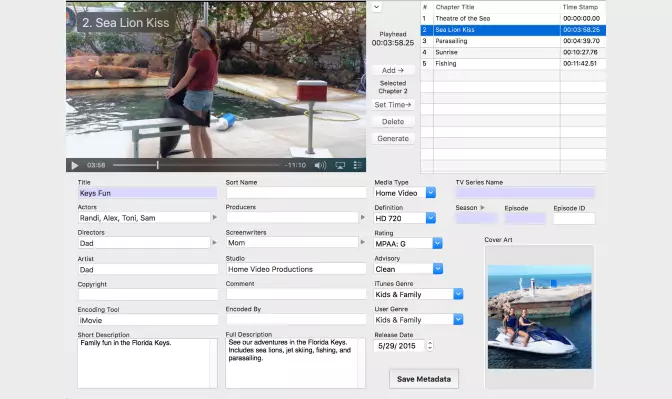 Compatibility: Mac
If you are a Mac user looking to add tags that match up with those that iTunes uses, then MetaDoctor might be the program you are looking for. This is another commercial offering, Although specifically designed as a video metadata editor, a unique feature of this application is the ability to load the video in and scrub through the file so you can quickly identify and copy timestamps. This makes it much easier to add chapter data to your tags than it is with other programs.
Pros
Can add chapters to videos
Can alter date stamps
Cons
You can only work with one file at a time
Layout can be tricky at first sight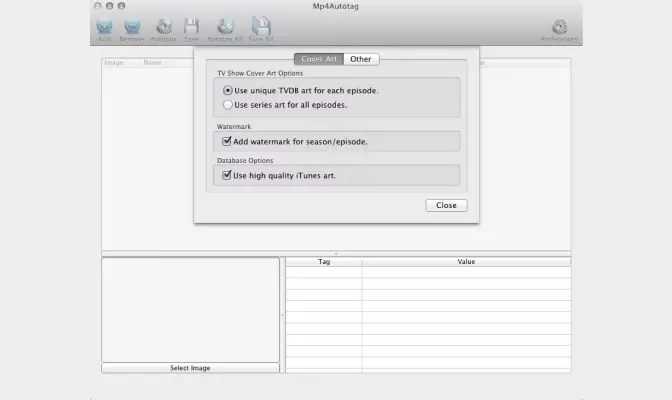 Compatibility: Mac
A Mac-only program, MP4 Auto Tag can open and tag almost any video file, making it a very versatile option for Mac users. It can also, as the name suggests, automatically search for and apply tags to your video files. The program is freeware and therefore not signed with a commercial Mac development certificate. This means you'll need to add an exception for it in your Mac's security settings so that it can run.
Pros
Provides tagging information for mobile devices
Completely free
Cons
Isn't completely autonomous
Sometimes bugs are reported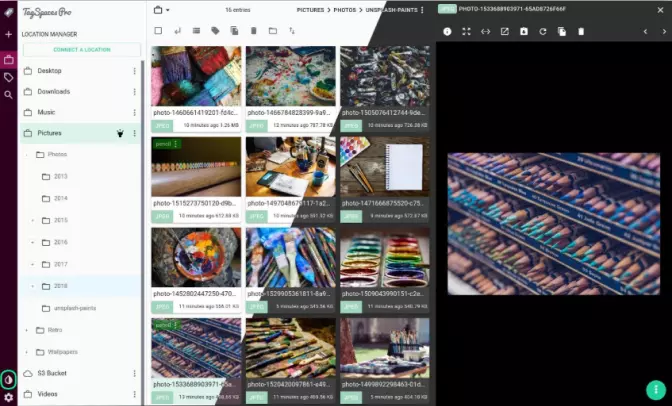 Compatibility: Windows, Mac, Linux
TagSpaces takes a slightly different approach to tagging videos. TagSpaces is a file browser that allows you to tag any file on your computer with tags or descriptions. It does this by creating a separate file, called a sidecar file, that is connected to the tagged file. This sidecar file allows you to store the tags that you want to be associated with its parent file.
Pros
Free and open source
Can work completely offline
Cons
Renames your files to tag them
G2 has a complete review of TagSpaces. To read it, proceed to the link below: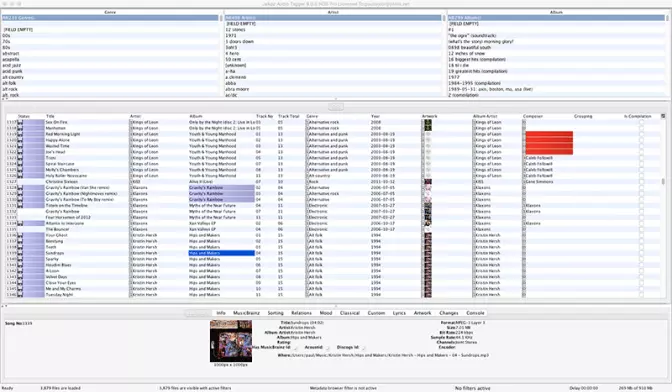 Compatibility: Windows, Mac, Linux
Although it supports tagging of several video file formats, Jaikoz is primarily an audio file tagger. Like MP4 Video and Audio Tag Editor, it is a commercial product that is available in a free trial version. The software can connect to several databases for automatic tagging purposes. These include MusicBrainz, Discogs, and Acoustid. Its simple spreadsheet view makes it easy to search for audios files by their metadata and to edit the tags in any of the files.
Pros
Does album artwork lookup
Supports a wide range of MP3 tags
Cons
Some may find the layout confusing
You've now found a great tool for editing the metadata in your video file, but what if you need your video is in MP4 and you need it in MKV or AVI? You'll now need a tool that can convert between the different formats. Many can do it, but they require some technical understanding of the formats. Which bitrate do you need? Which audio compression to choose? If you are not technically inclined, you might not even know what the best resolution for your conversion is. That's why we created Movavi Video Converter.
Our software was designed from the start to make converting videos a breeze, even if you do not know very much about video file formats. You'll be able to quickly tell the program which devices you are targeting or which formats you need the video in and it will automatically create the best settings so you get a flawless conversion the first time without any of the guesswork or do-overs. The software works for both Windows 10 and Mac computers and a free trial is available so you can see if Movavi Video Converter fits your video conversion needs.
Frequently Asked Questions
Right-click the file and select Properties. In the image properties, go to the Details tab. All of the information you see on the Details tab is part of the metadata, and you can quickly edit the information by clicking the value field next to the property. However, please be aware that some data cannot be changed.
How Do I Edit Metadata in VLC?
First, open your file in VLC. Click the Tools menu and select Media Information. The General and Additional Metadata tabs allow you to edit or add various tags to the container. Once you're ready, click Save Metadata.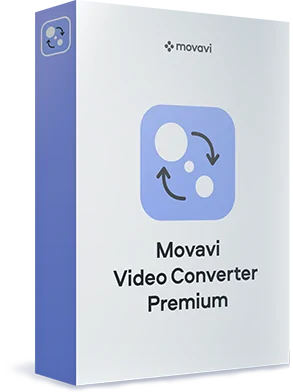 Movavi Video Converter
The ideal way to get your media in the format you need!
Convert video, audio, DVDs, and image files

Enjoy lightning-fast conversion without quality loss

Improve quality, adjust sound, trim and join files before converting

Save video and audio clips for easy mobile access
See Other Useful How-to Guides