Free Logo Maker Software
The business world is highly competitive, so you need to be innovative to be on top of your game at all time. One of the ways to stay aloft in the highly competitive market is to do things the way the top gamers do it. How? Create brand awareness through the use of a professional logo.
Logo goes beyond just a graphics design or emblem. It is a robust market tool that communicates your business vision to your customers and targeted audience. It is also one of the best ways to promote your business for easy identification and product marketing. It is for these reasons prominent entrepreneurs and companies opt for simple and professional logo designs. The logo provides the visual identity you need for your brand.
There are several logo maker software you can use for making a professional logo design. There are free logo maker software as well as others that you may have to pay an agreeable premium price to makes use of others. I recommend that you make use of the vector graphics editor for the best result. The vector graphics editor enables you to retain the quality of your logo even when you edit the size of the logo.
Here are eight best free logo maker software apps that can help you ingrain your brand into your audience memory. The logo makers will as well as promote swift and easy recall.
8 Best Free Logo Design Software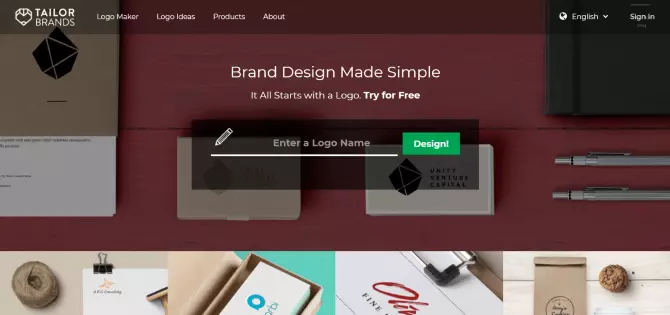 Tailor Brands is an AI-powered logo design and branding platform. Using it, you can create an excellent logo in a couple of minutes. The platform will ask you to enter the name of the company you want the logo for, the industry you're specializing in, and a short description of your business. Then the platform will ask you to choose between font variants to find out your design preferences. When you're done, Tailor Brands will suggest several logo variants to choose from. The platform is intuitive and simple, and the design options it suggests are versatile and look neat and memorable.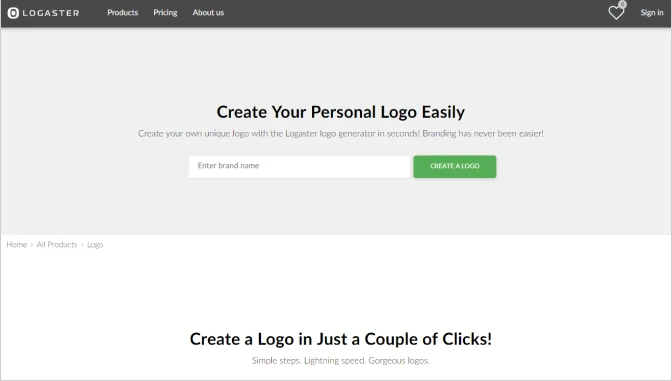 Logaster is one of the best free logo design software to get started with your business. It requires no special skills to make use of it. The website is also user-friendly, and you can design a professional logo in the fastest of minutes. All it takes is that you input the name of your company and click on create a logo button. The system makes use of its AI to program a superb design for you in two formats; the raster and vector format. Most professionals often save their logo using the vector format because of the ease of editing and unaffected quality. Logaster also gives you multiple choice of editing; you can choose from any of the five backgrounds as well as six layouts. However, you can't proceed to download your work without registration on the website. You then have to choose your price plan. Afterward, you can download your saved files.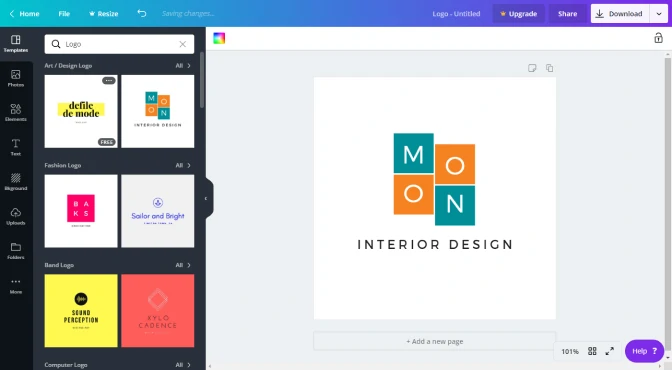 You might know Canva as a social media platform. Yes, it is, but Canva is more than that. You can use it as a free logo maker software application. Canva has superb sure website interface. You do not need any professional or unique graphics skills for the creation of your logo. Canva has several templates and design tools to ease the process of creating your website. Canva gives you a choice of choosing from its several numbers of fonts or creating your fonts to bring out the creativity you desire out of your logo. Also, there are one-time use premium images at a meager price.
On Canva, you can form a team with other graphics designer (professional and unskilled ones) to customize a personalized logo. All you need to do is invite them to join your band. They can as well share the edited logo on their social media account after creation. With Canva logo generator, together with your team members, you can create images with high resolution.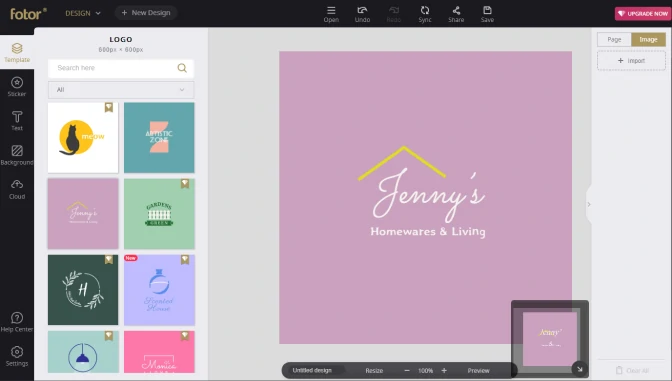 Fotor is one of the best free logo design software website. It is easy to use and does not require special skills in creating a logo to announce your presence online. It has a drag and drops feature making it easy to design a logo. Fotor has different logo dimensions for several social media platforms such as YouTube, Facebook, Instagram, Twitter, and others. It is also completely free to use. All you need to create an innovative logo on for is to follow four simple guidelines, and you're on top of your world. Select your logo template, then choose from the already made photo and drop in the template. You can as well create and customize your template. You can now edit the background to your favorite color as well as tweak the text. Finally, preview and save your logo. You can take an extra leap to modify the logo size.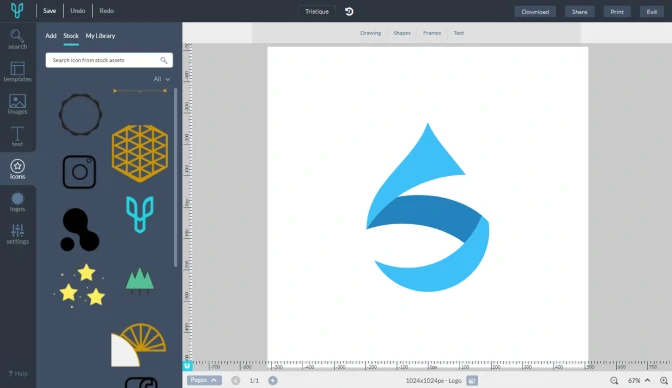 Desygner is one of such apps that make you believe that mobile apps can be on the same par with software applications. It can be used to create and edit logo, and other photography works like flyers, business cards, and several others.
Desygner gives you unlimited photography editing designs and elements to create your personalized logo. You are entirely free to make use of the vast number of art templates as well as its editing tools to resize, change color, and background. You can as well as tweak the text font and texture.
Without a doubt, it is one of the best free logo maker app to create diverse artworks for use on several social media platforms like Youtube, Facebook, Twitter, and others. Desygner continually updates its graphics store to make available superb graphics designs and element. The good thing is that it is compatible with both Android and iOS.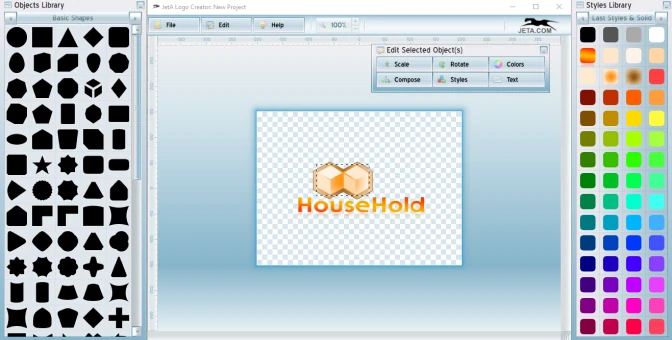 JetA Logo Creator will help you get started if you are a novice with no professional expertise on graphics design knowledge or skill. With it, you can get a top-notch design.
JetA Logo Creator has a huge graphics bank where you can choose from any of the 10,000 vector shapes or the 400 design templates to create your logo. Either you want a vintage style or another style for entertainment suitable for gaming, JetA Logo Creator gets you covered with its numerous styles. You can as well combine different colors and styles to get your desired style. You can get the full version of the program for free.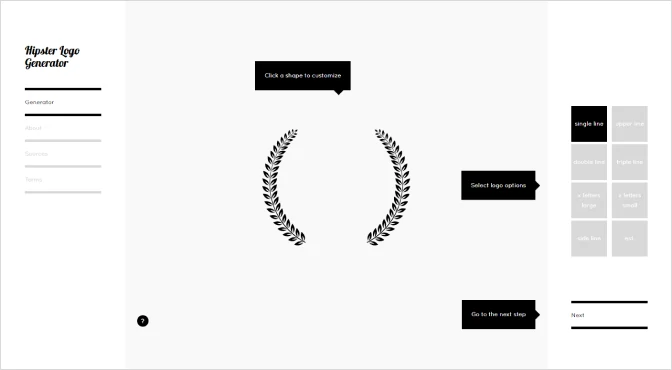 Hipster Logo Generator is one of the best free logo makers you can make use without special skills. It is also the ideal tool to capture the attention of the teeming youth if that's your target audience. It has a limited number of graphic design and style; it reflects only the hipster style. However, the Hipster Logo Generator make up for the limited number of graphics element with its simplicity and excellent user interface.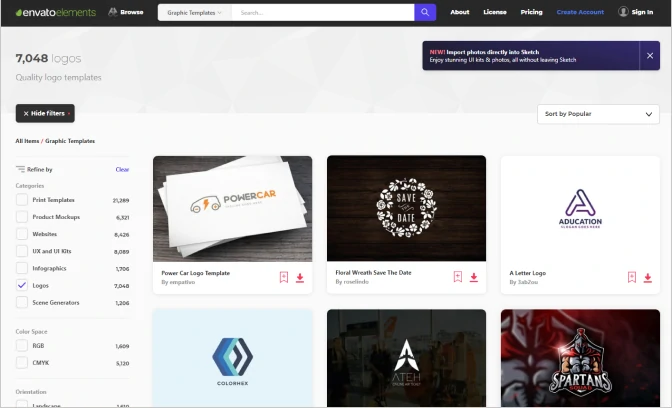 Envato Elements is one of the best websites for free logo design. It has 7048 logo designs with which you can create your logo for your sport and gaming, automobile, and other businesses. It also has a tremendous user-website interface. Beyond being a logo maker, you can make use of Envato Elements for video editing, make flyers, business cards, as well as create some great themes like Shopify themes, WP themes, and free WordPress theme.
The use of the logo is one of the best ways to launch your business to greatness in a highly competitive market. You can hire a pro graphics designer, or you can do it yourself. Your company logo is a visual representation of your vision; hence, it should come with complete clarity. One of the best ways to do this is to make it simple and easy to recall. In the end, the goal is to create brand awareness with your logo such that people can easily recognize your brand. You can include some animated images and text to create the perfect logo you desire.
There is no perfect logo maker software app. You may have to do some editing using other apps to get what you desire. Some logo maker software distorts the quality of the logo while editing; hence, I recommend that you use Movavi Picverse Photo Editor. Movavi Picverse is a powerful app you can use to edit the elements, fonts of your business logo. You can as well use Movavi Picverse to fix and maintain the quality of logo images.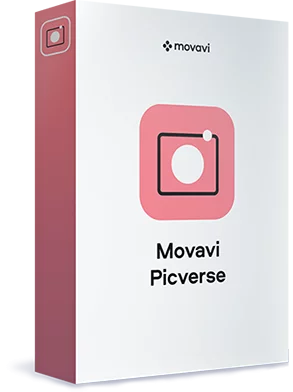 Movavi Picverse
Easily enhance images and get professional-grade results in a snap.
Remove unwanted objects

Restore old photos

Change or remove an image background

Apply effects and enhance images
See Other Useful How-to Guides