How to Remove the Background from an Image
A background remover tool can be very useful if you like to creatively transform images. Such apps can help you cut out elements of a photo and place them on a different background. Many of the stunning ads and promo photos you see in magazines would've been impossible to create without background removal. Professional photographers often create the original photo with a white background and then remove the white background and replace it with another image. You can also delete the background to get rid of unwanted details or people that accidentally crept into your otherwise perfect photo.
Many people think that removing the background of a picture is a tricky task, but in reality it's not that difficult. All you need is the right software. We recommend you try Movavi Photo Editor – a multi-faceted product that will let you extract elements from their background in your photos and do lots of other exciting tasks. To understand how Photo Editor works, download the program and check out our simple guide below.
Install Movavi Photo Editor
Open the downloaded file and follow the installation instructions.
Add the Image to the Program
Click Browse for Images and choose the photo you want to work with, or just drag it into the program's working area.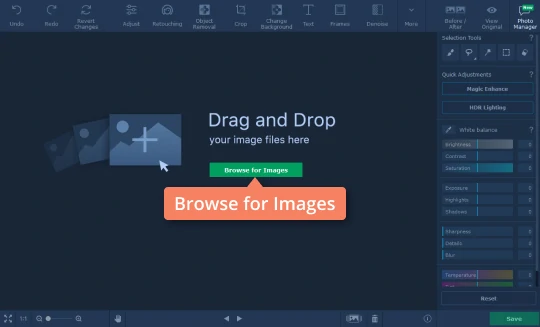 Crop Out the Background
Open the Change Background tab at the top of the program window. Mark the element you need to separate from the background using the Auto Select button.
You can also use the green Foreground Brush and the red Background Brush for manual selection. Clear your marks with the Selection Eraser tool and start all over, or use the Lasso tool instead. Eventually, a marquee selection will appear around the object you've marked. Once you've finished fixing the borders, click the Next button.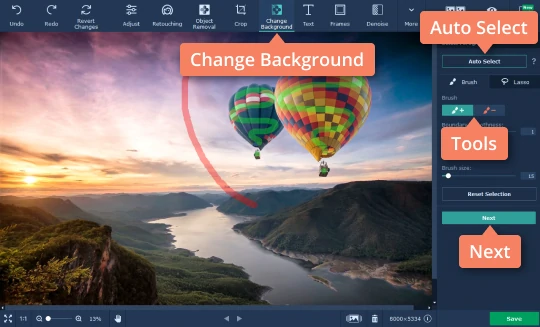 Use the Object Selection brush to smooth the edges and the Background Selection brush to mark the areas you want to take out. Trace around the selection with the Hair Selection tool to refine hair strands, wisps of grass, and other fine details in pictures. Click Next to continue.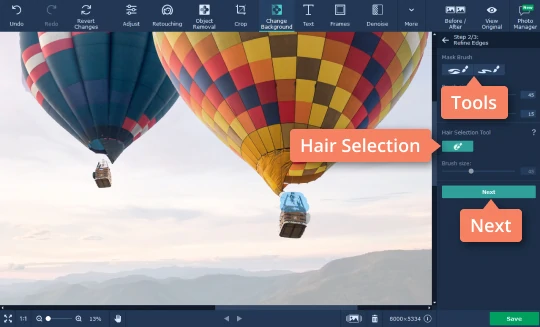 Your object will then be displayed on a clean background. To put an image into the background, click the Add Image button. In the new window, click Upload to choose a photo from your computer or pick a background from our collection. You can also leave the background transparent or choose any color to paint it as a solid. When you've finished editing, click Apply.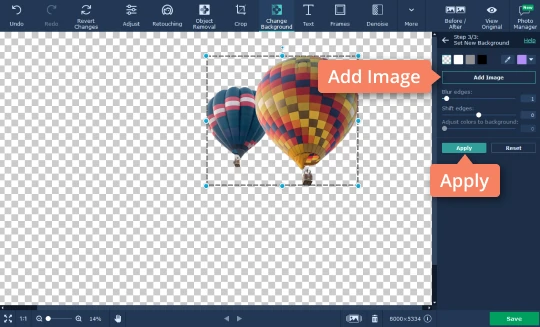 Save the Edited Image
Finally, you need to save your edited photo. Click the Save button and choose one of the many popular image formats, including JPEG, PNG, BMP, and others.
With Movavi Photo Editor, it's so easy to erase the background of an image, anyone can do it, no matter what your level of computer skills is!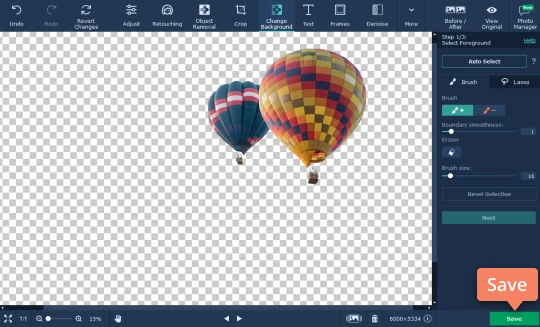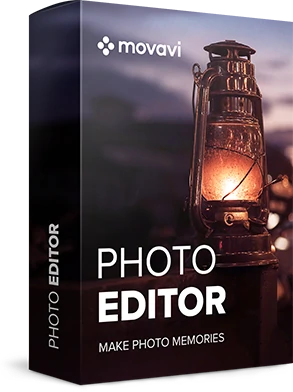 Movavi Photo Editor
The easiest way to turn any snapshot into an eye candy
Improve quality and retouch blemishes

Add effects and filters

Crop, straighten, and flip pictures

Change image backgrounds and remove objects
See Other Useful How-to Guides