How to Whiten Teeth in Photos
Sometimes even the whitest teeth seem yellow in pictures because of the lighting or incorrect white balance. You can use special retouching software for photo teeth whitening, such as Movavi Photo Editor, to fix this. This app is not just a teeth whitening photo editor – you can also use it to apply makeup and other editing effects: image enhancement, unwanted object removal, swapping out backgrounds, even make photos black-and-white, and more. Experiment with the free trial version of the program to make sure it's what you need.
Learn how to whiten teeth in photos by following the step-by-step guide below.
Install Movavi Photo Editor
Download and open the installation file for the Movavi teeth whitener photo editor following the on-screen instructions. The program will open automatically after installation.
Add a Photo
Click the Browse for Images button to choose the image you want to edit, or simply drag and drop the photo onto the program's working area.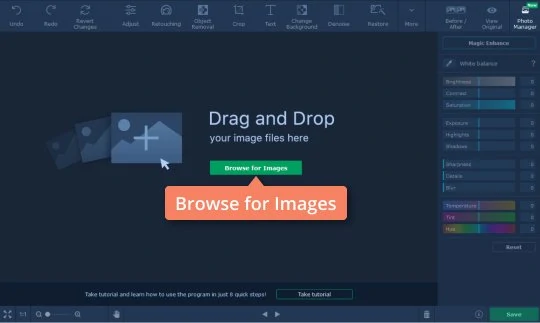 Whiten the Teeth in the Photo
Go to the Retouching tab, scroll down the list on the right and choose Teeth whitening from the Mouth section.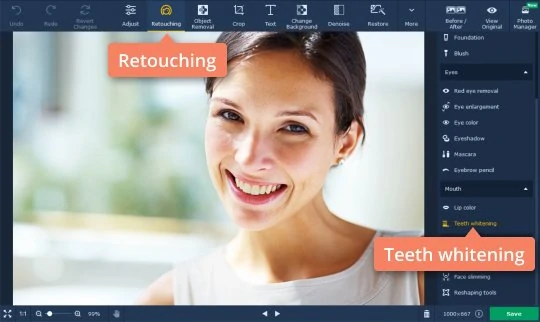 Adjust Brush size and Intensity appropriately using the corresponding sliders. Move the brush across the teeth, holding down the left mouse button, and you'll see the teeth becoming whiter as you work. You can use the Eraser tool to remove any excessive changes. When you've achieved the best result, click the Apply button.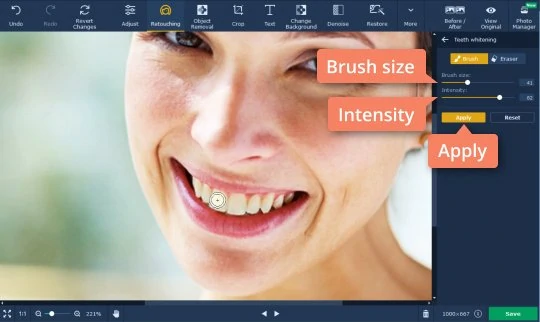 Save the Corrected Image
Now all that's left to do is to click the Save button to save the edited photo to your hard drive. Choose the destination folder, rename the file if you wish, and save the image in the desired format.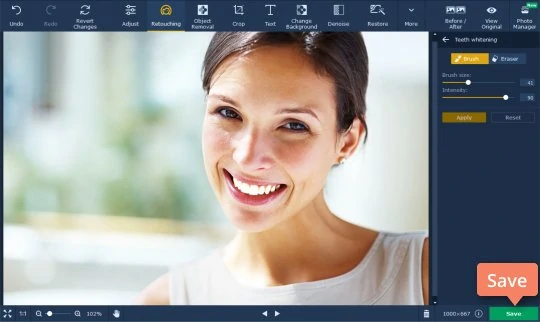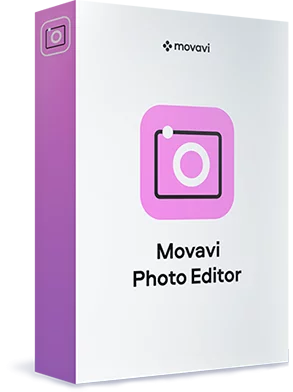 Movavi Photo Editor
The easiest way to turn any snapshot into an eye candy
Improve quality and retouch blemishes

Add effects and filters

Crop, straighten, and flip pictures

Change image backgrounds and remove objects
See Other Useful How-to Guides