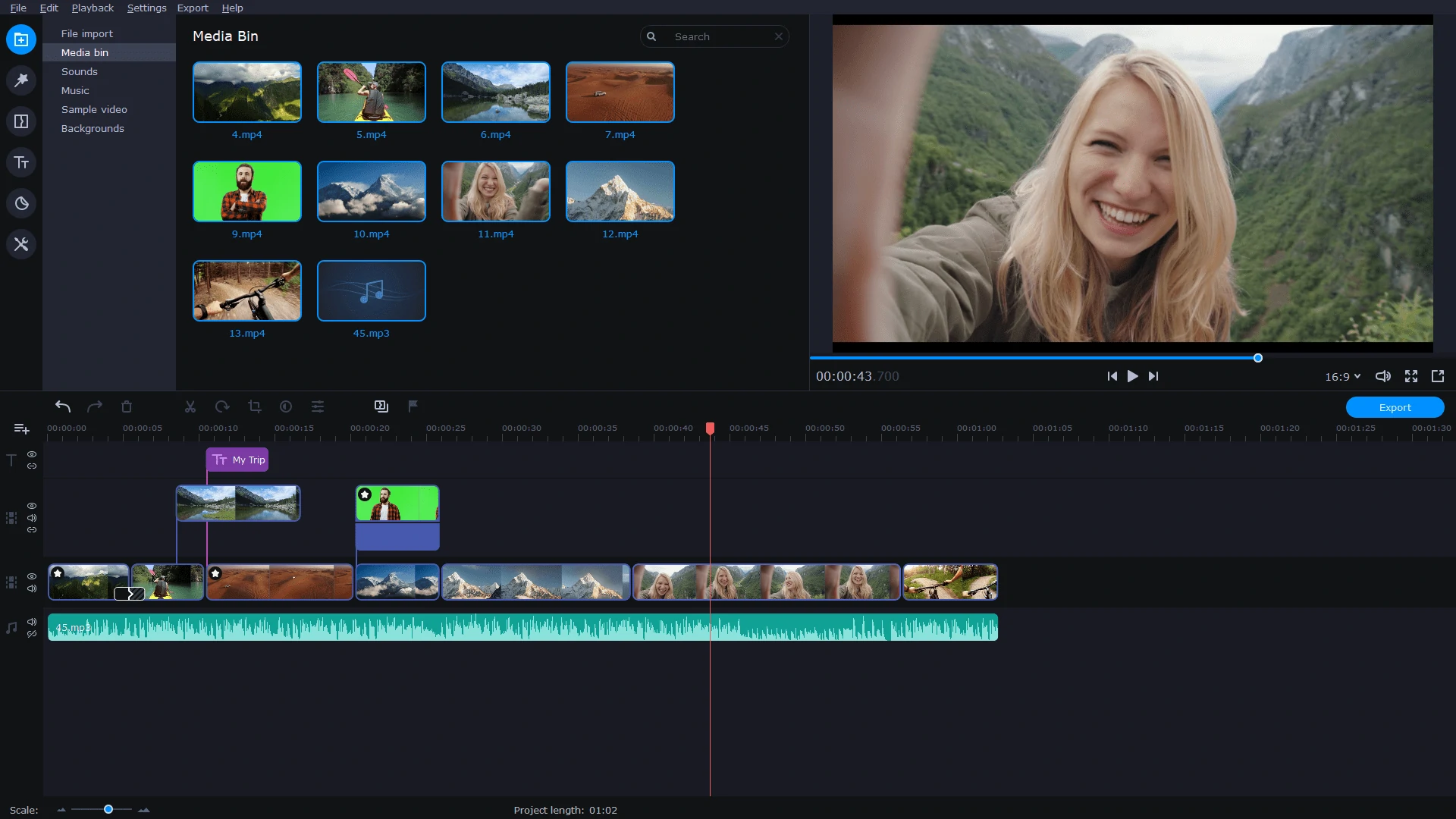 How to Achieve the Perfect Video Lighting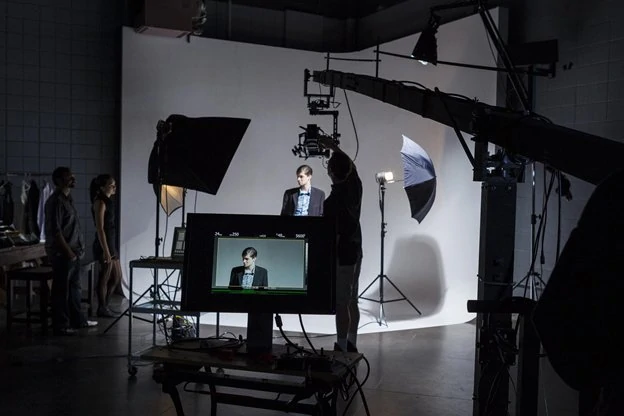 It all depends on your lighting for video. As much as it may seem like a simple setup task, there are a lot of technicalities on how to get good lighting. You have to deal with them to bring in a professional and golden touch to any video you shoot.
And in any way, it doesn't entirely depend on your equipment like ring lights, but your approach. When combined with stellar techniques, you may be headed to the same road as Ray Roman. So in this guide, you will learn what lighting do YouTubers use and what do the filmmakers in Hollywood prefer.
But, first, let's start from a common ground. Lighting can be an uphill task if you don't get a quality lighting set up. The light output is likely to be compromised. It's, therefore, vital that you keep these factors in check.
The lens strength of the camera
The first rule of thumb is getting to know the ins and outs of your camera. As much you will be using independent light, getting acquainted with the lenses of the camera ensures that you avoid losing it before you start.
Some cameras have onboard configurations that might alter the quality of the image produced. It may happen if you don't know how to use them. However, with stock photo galleries, you can be trained on how to go about the process. They advise how you should control the amount of light to produce what you want.
Any videographer that wants to have a more significant impact on the audience must provide content that rhymes with the spirit of the shoot. When the shoot has an environment of happiness, you need warm-light colors. On the other hand, low lighting kits light resonates with dark tones. It's full of mystery and tries to create a puzzle in the image.
The light color temperature
Temperature color is vital when shooting. Studies have it that the color temperature of a light source is the same as the temperature of a black body radiator.
The wrong color temperature can have severe effects on the images you shoot. It does not only affect the white scenes but also take into account every color background on the shoot.
Disclaimer: We use affiliate links to the products mentioned on this page. When you click an affiliate link and make a purchase, we receive commissions. If you want to support our portal, you can use the links. Otherwise, you can find the recommended products using a search engine.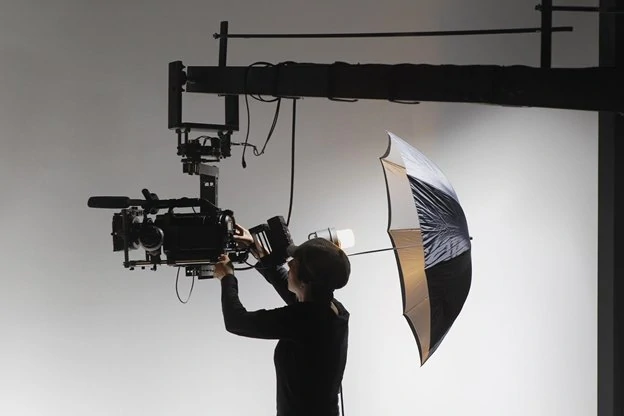 Tips to Get the Perfect Lighting for Video
Lighting for video recording is no joke and needs proper preparation. Here is a method you can follow that might help you a great deal to produce quality photos.
1. Putting Everything Together in Advance
Your location matters if you are not shooting in a studio. Since we are talking about lighting now, natural lighting should be the first factor. It should be casting shadows and at the same time must have checked with the weatherman.
The reason is that you never know how the weather behaves. It may be sunny now only to be very cloudy in the next minute, which might affect the light output as you know that the camera is not constant and the video image may be changed from one shot to the other. Look for a place that you are sure to have complete control.
2. The Different Light Options
There are many light options you can get if you are working on a steep budget for the lighting kit for video. And there's more if money is no issue. After all, you get quality output for the type of lighting option you choose.
Some cheap clamp lights costs for as low as $10 which you can mount in numerous ways. The only downside you may notice is that they don't have a dimming control.
From the different providers in the market, there are main options that videographers prefer. They include a mid-range lighting option and the best lighting option according to tech smith.
The best lighting for video option is one of the most expensive lighting kit options in the market today. However, the numerous kinds of fancy and unique features resonate with the price. Some of these features include wireless control, perfect diffusion, and the capability to change color.
It's advisable that before you delve into this option, you put some factors in place. For instance, they are ideal if you'll be shooting for long-term and not a trial thing. Plus, you must have unique and specific requirements that only the option can meet. If not, it would make no sense to invest a fortune on equipment that you won't give much attention to.
The second type is the mid-range lighting option. As the name hints, they are not fancy like its counterparts, but you can't compare them to DIY lighting options. They cost between $150 and $500 and don't have intricate features. The good news is that the output is not bad either.
They mainly use fluorescent lights and have a correctly working diffusion material. Some kits come with stands hence setting up is not an uphill task. You can control the lit bulbs with switches. They take a commendable size of the cake. You can find appropriate lightning equipment on Amazon:
3. The Three-Point Lighting
Anybody that does video lighting for vlogging and for filming knows three-point lighting technique. That's why it has been used for decades. The fact is that it never disappoints.
The first light is placed on one side and is commonly called a "key light" or "main light," which is the brightest. When you are interviewing a TV program, it's placed behind you. It creates a flattering angle when you look in the same direction. It also works when lighting for YouTube videos.
The second type of light is known as a "fill light." The light output is less than the Key light. When you've put on the key light only, you may notice that the other side is darkened a bit. That's the job of a "fill light; "it eliminates the shadow while not competing with "key light."
The last light is known as "back light." It's the final type of light in which when successfully set up; you have nailed it. Some people still call it a "rim light." In the case of our interview program, it separates the interviewee from the background. By this, there won't be unnecessary shadows visible to the camera which may have formed a bad image.
4. Removing Any Glare
Lights with larger diffusion boxes are huge enemies with glasses. So you better make it your first checkpoint before you start shooting.
To fix this issue, you have to raise the LED lights higher. At least, they won't have a direct impact on the glasses. As you do this, have somebody on the camera to check if the light is still seen in the glasses lenses.
Sometimes this method doesn't work; you may try taking the fill and key lights a bit further. At the same time, they should be equal from one another.
As a novice in video production, the above lighting techniques come in handy. Even an expert will add one or two new tips to make better videos. Either way, whether you want the lighting for YouTube videos, documentary, or interviewing, great lighting creates a significant impact on the overall output.
A final take is to try to add more lights on the background and to add gels. After all, you are on the verge of getting quality light. Do you want to get a professional video lighting or video editing? You can give Movavi Video Editor a shot.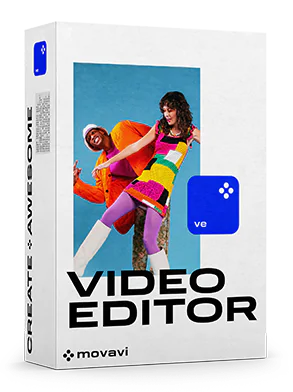 Movavi Video Editor
Your next step in video-making
Edit video clips, images, and audio on a timeline

Add transitions, filters, titles, and stickers

Animate objects using keyframes, use more built-in media

Export videos in any popular format
*The trial version of Movavi Video Editor may have the following restrictions depending on the build: a 7-day trial period, watermark on exported clips, 60-second video or 1/2 audio length limit, and/or some advanced features unavailable when exporting videos. Learn more
See other useful how-to guides