100 Vlog Ideas for Beginners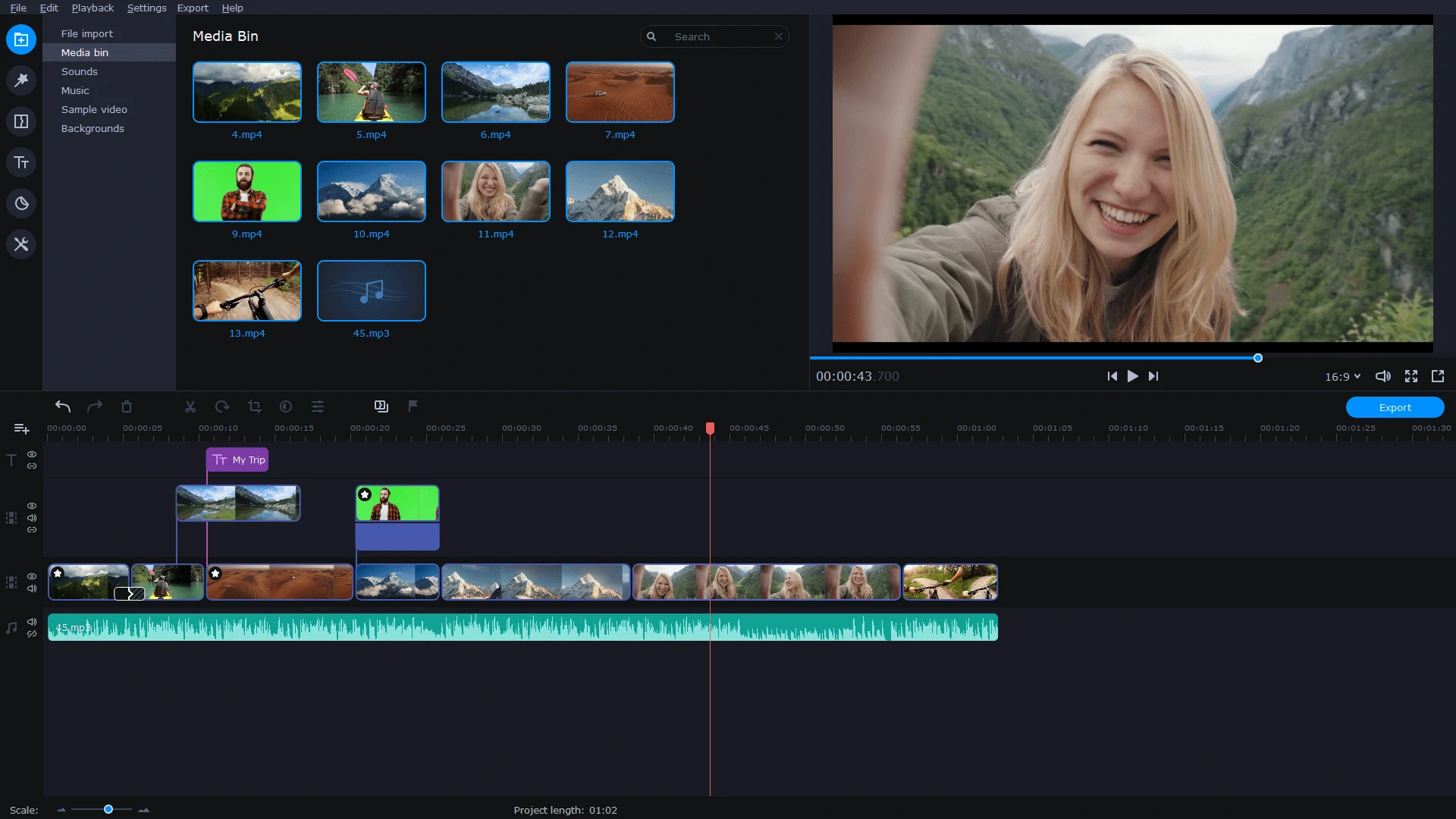 People on the internet enjoy quality content. That is why before starting your vlogging career, you need to think carefully about its concept. Just ask yourself several questions: "What am I going to do in my videos?", "Why would people want to watch them?", "How often am I going to release new episodes on my channel?". Once you come up with the answers, it'll be easy for you to form the main idea of your video blog. However, if you're not sure about the format of your videos yet, we've prepared 100 YouTube vlog ideas for beginners to help you find the one you like best.
If you need equipment, you can find it on Amazon:
Disclaimer: We use affiliate links to the products mentioned on this page. When you click an affiliate link and make a purchase, we receive commissions. If you want to support our portal, you can use the links. Otherwise, you can find the recommended products using a search engine.
If you want to know how to start a music channel on YouTube, follow the link below to read the detailed guide.
General Vlog Topics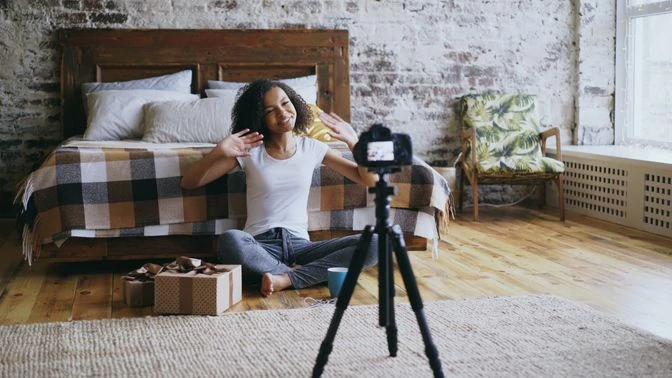 1. Daily Vlog
This is one of the most common vlog topics, where you share your daily activities with your audience. Tell them about challenges you're dealing with, make a Q&A video, share your attitude to sport, food, life in general, or anything else. Don't forget to communicate with your viewers – just ask for their opinions on the topics that you cover in your videos. To make your videos recognizable, think of a cool intro. Video montage maker by Movavi is a great choice for making your intro truly unique.
2. How-to Videos
Another popular YouTube vlog idea is how-to videos. Record a series of video tutorials about things you can do well. For example, if you're good at knitting, record several how-to video on how to create a nice scarf. Pay attention to the details to help the beginners become better.
Useful tip! People often search for certain how-to videos using search engines and YouTube. By adding some relevant tags and keywords to the description and title of your "how to knit a scarf" video, you increase the chances for your content to be more easily found. Which means more views for your channel.
3. Photo-Editing Tips
People love editing photos. Tell your audience about different programs, tools, and techniques to transform their photos into anything they want. A good idea is to ask your viewers, what technique they want to learn – this may be a topic for your next video.
4. Travel Episodes
Travel vlogging is extremely popular. In your videos, you can tell the viewers about the places you visit, the food you eat, the people you meet, and so much more. So, next time you go for a trip, don't forget your camera.
5. Latest Gadget Video Review
We are living in the age of gadgets. If you are a tech savvy, you can create a video blog about the latest devices, their characteristics and other stuff. Compare performance, conduct crash tests, make gadget review videos.
6. Music Covers
Do you play any musical instrument? Or maybe you can sing? Choose a song that you like and do a beautiful cover. To make people love your covers, keep in mind, that you should work with the sound quality carefully.
7. Gaming Videos
Record video game tutorials, playthroughs, and live streams. Play online with your friends to make videos interesting and funny. Create speedrun videos, gain achievements, discover secret areas, easter eggs, and other geeky stuff.
8. Facts about You
It's a good idea to start your video blogging career with such a video. Let your viewers know a little more about you, because the more they know about you and your life, the more they are interested in you.
9. Unboxing
When you buy new things, they usually come in a box. Let your viewers see the process of unpacking of your new stuff and see what products you buy, what items go together with the main product, etc.
10. What's in My Bag
Let people know what you usually carry in your bag. Give a couple of words about why you need those things and who they will be useful for.
11. What's in My Phone
This type of videos is quite similar to the previous one. However, here you tell your audience about the application installed on your mobile device. Thus, the viewers will know you a bit better and get information about useful apps.
12. Giveaways
This is probably the people's favorite type of videos. So, if you have anything to give away, organize a contest or just randomly choose a winner.
13. Cheap Travel Tips
If you're a die-hard traveler, you probably know some money-saving tips that come in handy during a journey. Share those tips with the audience, and the positive feedback will come very quickly.
14. Best Places to Eat
Make a list of places you enjoy eating at. Tell about the menu, customer care, and interiors of different places in your city or country.
15. Restaurant Review
Devote each episode to a certain restaurant and tell people about it in more detail. Come up with a scale to rate restaurants and compare different places you've been to.
16. Singing Lessons
Lots of people want to learn how to sing. Help them out by recording a series of tutorials about different vocal aspects: warmup, breathing, vocal range, and so on.
17. How to Shoot Videos
On the one hand, making videos is easy. On the other hand, there are lots of subtle aspects that need to be taken into consideration, if you want to be really good at shooting videos: camera, lens, lighting, sound, and much more. In your vlog, you can tell your audience about all these details.
By the way, this is exactly the niche I've chosen for my channel called "Movavi Vlog". Check it out and feel free to borrow some ideas for your content.
Movavi Vlog
18. Best Apps for iOS and Android
Make a list of your favorite applications and games for iOS and Android. Tell your audience why you like those apps, and how you found them.
19. House Decoration Ideas
Decorating a house is always fun. Make a vlog about creating a festive atmosphere for different occasions: Christmas, Thanksgiving Day, Easter, and more.
20. Quick and Easy Daily Recipes
Another good idea for a daily vlog is making a list of easy but tasty and healthy everyday recipes. It will be useful and interesting for people who don't have much time for cooking.
21. House or Room Tour
If you record your vlog episodes at home, viewers see only one camera angle, but don't see the rest of your room. Make a room or house tour video to satisfy your audience's curiosity.
22. A Collab with Another Vlogger
There are so many ways of making a collaboration with other vloggers. For example, you can sing a song together, play video games, take part in challenges, prank each other, and more. It's also a great way to attract new subscribers to your channel.
23. Video-Editing Tips
Many people think video editing is very difficult. Help them master some programs by creating a series of videos devoted to video editing: applying filters and text, color adjustment, cropping, and more.
Comedy and Challenge Vlog Ideas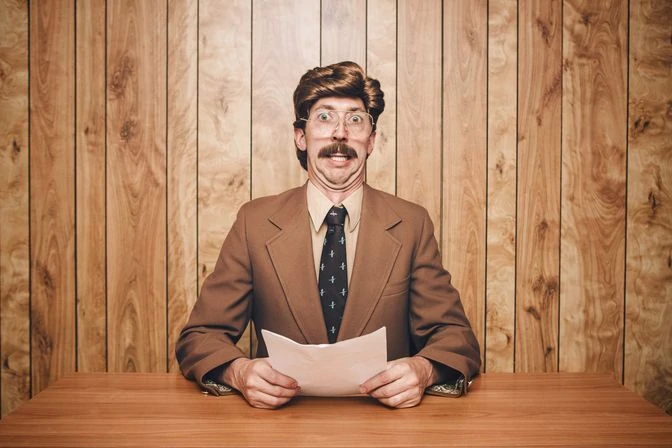 24. Pranks
Prank videos are very fun to watch. You see genuine emotions of people that get into unusual situations. So go and play several pranks on your friends and record it on camera. For example, throw a fake spider or snake at your pals and shout something like "Careful!". Or add a spicy sauce to your friend's tea or coffee.
25. Fails
Some say that these are even funnier to watch than pranks. Especially, after a hard-working day, it's a great pleasure to watch people falling off their bikes, trampolines and other objects. So, when you go hanging out with your friends, grab your camera and record every crazy thing you do. Chances are you're going to record something funny that you can later upload online.
26. Memes
These never get old. They just evolve. If your mind often craves for memes, you can try creating them yourself in the form of videos. Before you start making dank stuff, have a look at the channels of popular meme lords to pick some ideas.
27. Reaction Videos
Record your reaction to something you see or hear for the first time. For example, music videos, Facebook profiles, or anything else. Don't hold back your emotions and say everything you think. But don't offend people.
28. Parody
Come up with several comedy sketches based on popular people or fictive characters. Create videos in the form of short clips, music videos, and more.
29. Bloopers
This type of videos is a good addition to almost any other kind of vlog. Just show some funny outtakes that didn't appear in the main video.
30. Mannequin Challenge
This challenge was an internet sensation of 2016. It's about people standing still like mannequins while camera is moving around them. Even though it's not a trendy thing anymore, you can still have fun recording several videos doing the challenge.
31. Bottle Cap Challenge
The main internet challenge of 2019 is probably the Bottle Cap Challenge. Here you should kick off a bottle cap in slow motion. Find some similar videos on the internet to get inspired, since a lot of people do the challenge in a creative way.
32. Blind Drawing Challenge
This is probably one of the most interesting challenges you can think of. As it comes from the name, you need to draw something with a blindfold on. It's better to do this challenge with a friend – you and your viewers will have much more fun.
33. Ice Bucket Challenge
Another challenge, that was huge in 2014, is the ALS Ice Bucket Challenge. Here you should pour a bucket of ice and water over your head. The global aim of the challenge is to raise awareness of amyotrophic lateral sclerosis and encourage donations to research.
Education Video Blog Topics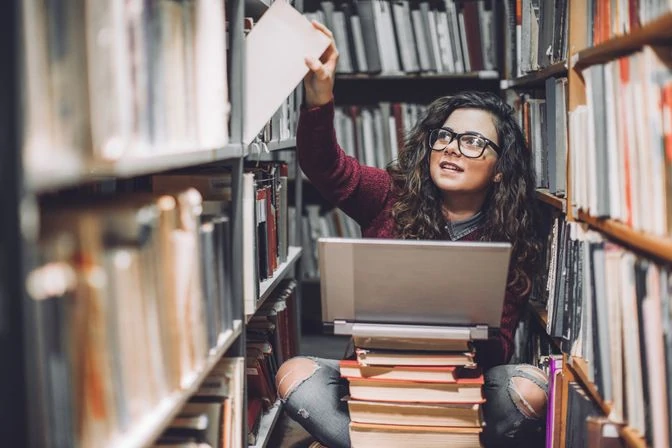 34. Language Teaching Lessons
If you know any foreign language, record a series of video lessons on phonetics, grammar, vocabulary, and other aspects of the language.
35. Music Theory Lessons
Teach your audience how to read sheet music, learn notes, and scales. Go from bare basics to advanced lessons on such topics as music intervals, arpeggios, pentatonic scales, music improvisation.
36. Study Tips
Lots of students struggle to get good grades or at least not to drop out of school, college, or university. Tell people about some hacks you use to remember information better, write faster, and get on well with teachers.
37. Life Hacks
This is quite a huge topic. It might be better for you to choose an area where you have some experience and tell people about the life hacks you usually use.
Vlog Ideas for Couples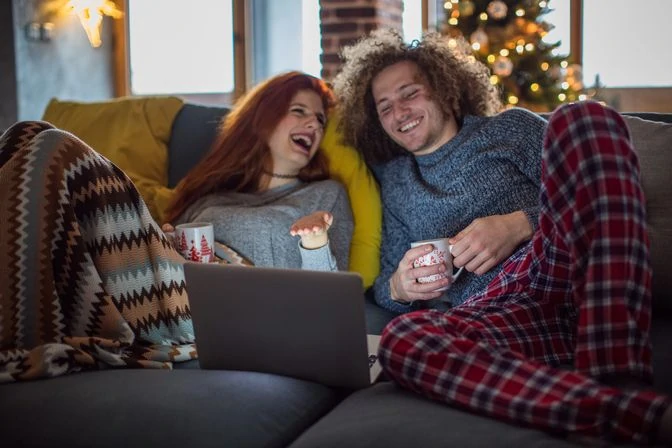 38. How Well Do You Know Your Partner?
This type of videos is popular for couples. Basically, you and your partner ask each other some questions about yourselves. To make the video more interesting to watch, come up with funny punishments for wrong answers.
39. My Husband / Boyfriend Does My Makeup
Since most of the guys are terrible at doing makeup, it would be a silly but fun idea to let your boyfriend do a makeup for you and see how it turns out.
40. Valentine's Day Ideas
Tell your audience how to prepare a perfect gift for your partner. You can also make a list of dos and don'ts regarding the gift, and give some examples from your or your friend's experience.
41. Best Slow Dancing Songs
Make a list of the best songs for slow dancing and tell people which songs to choose for different occasions (weddings, proms, etc.).
42. Wedding Reception Ideas
Organizing a wedding party is always difficult. Tell people about interesting ideas, how to remember everything, and what things they should always keep in mind to make the party unforgettable for the couple and guests.
43. Best Places for a Couple to Travel
There's nothing more romantic than going for a trip with your loved one. If you know about the best places for a couple to travel, share your thoughts in your videos.
44. Best Movies for Two
Watching a movie together brings people closer in every way. Make a compilation of movies that are great for watching with your partner.
45. How to Behave During an Argument
In a relationship, fights are inevitable. It's very important to control your words and emotions to save the relationship and not to hurt your partner. Make a series of videos how to act during an argument.
46. Relationship Tips
Tell your audience about unusual gift ideas, spontaneous trips, sticky notes quests, and other interesting things to do with your partner.
47. How to Surprise Your Partner
Let people know what you usually carry in your bag. Give a couple of words about why you need those things and who they will be useful for.
48. DIY-Gifts Ideas
Lots of people love giving and receiving handmade gifts. You can make your channel about crafting interesting DIY gifts for different occasions: weddings, birthdays, Christmas, and more.
Beauty Vlog Ideas
49. Beauty Vlog
Everybody wants to be beautiful. Beauty vlogs are no longer "girls only" niche. No matter what gender you are, if you have that passion about beauty industry, you can create a series of videos about cosmetics, style, clothes, fashion, nail arts, hair-styling, and other beauty-related topics.
50. Fashion Vlog
If you're crazy about clothes, create a video blog about it! Show your audience what you have in your wardrobe. Tell about the items you like the most and how you combine those with the other part of your clothes collection.
51. Makeup Videos
Do you like applying and wearing makeup? Share your passion! Show off your collections of lipsticks, mascaras, foundations, brushes and everything else you have. Record product review videos, teach your viewers how to create beautiful makeup.
52. Beauty Product Review
Share your experience of using different creams, lotions, masks, and other beauty products. Such videos will be very helpful for lots of people who regularly use cosmetics and skincare products.
53. Hair-Styling Tips
Share your ideas on hair styling. Name all the items you need to give your hair the desired look. Don't forget to make videos about hairdos for different hair length.
54. Thematic Makeup
This kind of makeup is different from the casual one – it is more artistic and attention-getting. For example, you can show how to do fantasy or cosplay makeup.
Active Lifestyle Vlog Topics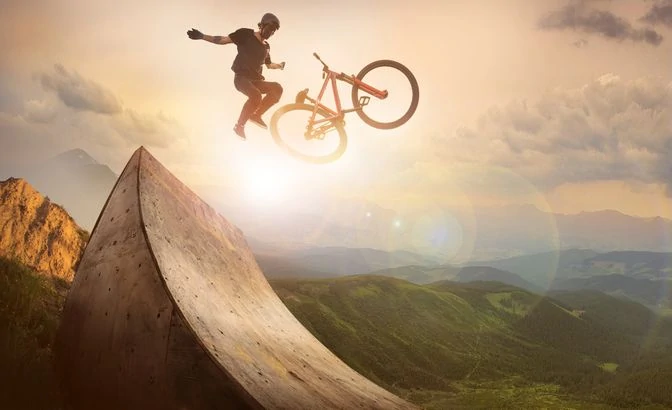 55. Extreme Sports Videos
Do you ride snowboard, skateboard, or mountain bike? Do you often take part in extreme activities? Just record yourself doing incredible things, make a movie about it and post it online.
56. Acrobatics / Trampoline Tricks
If you can do various flips and trampoline stunts, you can record yourself and post it to YouTube. Let the viewers see you improve your skills and learn new tricks. In most cases, such videos are fun and motivating to watch.
57. Underwater Footage
Grab a GoPro or similar action camera, get a special waterproof gear, lens filters, and dive in to record the beauty of the underwater world.
58. Healthy Lifestyle
It has always been a thing, but in 2020 it's like one of the biggest things. Share your thoughts on healthy nutrition, everyday exercises, and other healthy habits.
59. Jogging Tips
If you're keen on jogging, tell your audience about its various aspects: technique, time, distance, frequency, running clothes and shoes. To make your blog more structured, divide it into several episodes and devote each episode to a single aspect from the list.
60. Healthy Food
Healthy eating is a huge topic all by itself, so share your favorite recipes and cook something, that is not only delicious but also good for your health.
61. Fitness Vlog
Lots of people want to stay in good shape. Help them out and record a series of episodes devoted to fitness exercises. Record videos at home, at the gym or go outdoors.
62. Tips on Losing Weight
It's a great struggle for lots of people to lose weight. You can share your experience and give advice on diet, exercise, and other lifestyle activities, that might help lose weight. Alternatively, you can set a goal for yourself and record your progress during some weeks or months.
63. Dancing Tutorials
If you're good at dancing, you can share your knowledge and technique with your viewers. Tell a little bit about your background and the styles enjoy. Finally, teach people some cool moves.
Personal Growth Vlog Ideas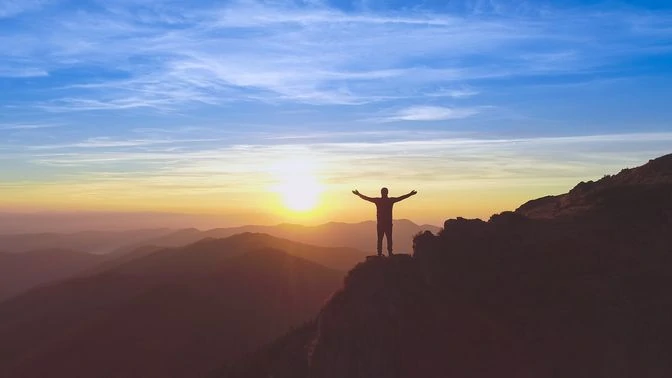 64. Tips on Public Speaking
Public speaking is quite difficult for lots of people. If you're good at it and know some useful life hacks, share them with your audience.
65. Self Discipline Tips
Record a series of videos on how to organize yourself, how to stop procrastinating, and how to start doing what you actually need to do.
66. Life Lessons
This is quite a broad topic, where you can choose any direction you like. For example, tell about dealing with different life situations and how to behave in such cases.
67. How to Care Less about Unimportant Things
Surely, unimportant things are different for almost every person. However, you can tell about yours and give your audience a couple of tips on how to keep your mind clean of those thoughts.
68. Thoughts on the Meaning of Life
That's a deep one. And lots of people sooner or later start thinking about it. Share your thoughts on this complex topic. Ask you audience for their opinion to start a conversation.
69. Ways of Relieving Stress
How do you relieve stress? Hanging out with friends? Exercising at the gym? Jogging? Eating pizza while watching TV series? Tell people about your ways of relieving stress.
70. Job-Seeking Tips
Give your viewers your opinion on how to find a decent job fast. For example, speak about which websites to use, how to make a job resume, how to behave in the interview, etc.
71. Reaching Goals
Share your 1-month or 1-year goal list with your viewers and tell how you are going to achieve those. Your example may be a great motivation to other people to reach their own goals.
72. Bucket List
Bucket list is a list of things you want to do in your life. For example, skydive, travel somewhere, visit a gig of a favorite band, etc. Come up with your own bucket list goals and share them with your audience.
73. Dealing with Heartbreaks
This is a very sensitive topic. However, if you're a good psychologist, you can talk to people that are going through heartbrakes of different kinds.
74. Going Through a Personal Struggle
Every single person has his own personal struggles. Open up to your viewers about yours, speak about it briefly or in more detail. It's a good way to connect with your audience, because it shows your human nature.
Unusual Vlog Ideas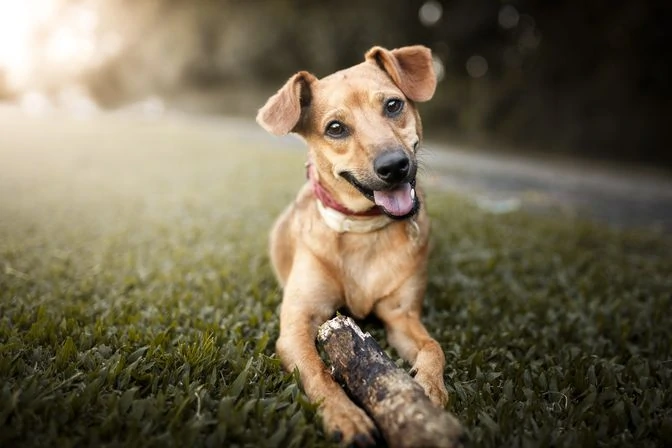 75. Card Tricks
Use your skills to surprise audience. You can reveal the secrets of your tricks, or keep impressing your viewers with cool shuffles.
76. Interviews
Invite interesting people and ask them some questions. Talk on a specific subject or about general things. Try to make your interviews as informative as possible for your viewers.
77. Home Remedies
Tell your audience about the traditional home remedies of your family. Ask your mother or grandmother for these recipes for common problems such as cold, slight fever, etc. But don't forget to tell your viewers to check with their doctor first in case they want to try any of the remedies you're telling them about.
78. Pet Caring
If you own a pet, make a series of videos about taking care of it. Cover common problems and how to deal with them. Make a list of dos and don'ts.
79. Bird-Watching Tips
Bird watching is fun if you know how to do it right. Tell the viewers about the gear you use and the spots you like to visit.
80. Talk Show
Invite a couple of friends or family members and record yourself discussing some interesting or important topic.
81. How to Stay Creative
To keep and enlarge your audience, you always need to think of new ideas, challenges, and other engaging things. Tell people how to stir up creativity and find new ideas for videos.
82. How to Throw Parties
If you're a die-hard party maker, you can give people a couple of thoughts on how to throw an amazing movie-like party.
83. Legal Advice
Are you an experienced lawyer? Make your vlog about different cases you've faced and give legal advice to your subscribers.
84. Magic Tricks
If you're a master of magic, start a YouTube show, where you'll show your magic skills and impress the audience.
85. Social Experiment
Think of an important social issue and go ask some people on the street for their opinion on this. For instance, you can ask people about election, global warming, healthcare, and much more.
Other Creative Vlog Ideas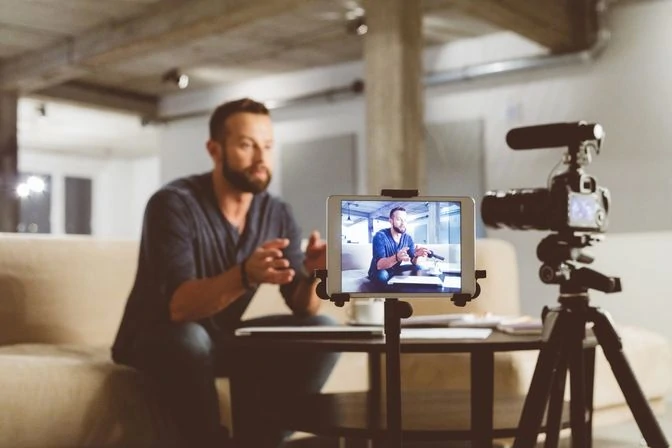 86. Driving Tips
If you look for YouTube vlog ideas for guys, consider making a driving vlog. Driving is something that lots of people do every day. If you're good at it, you can make videos on how to drive safely and responsibly. Give examples of different road cases and tell people what to do if they happen. In future, you can transform your vlog format and tell more about car models, repairing, spare parts, and so on.
87. Music Album Review
If you're into music, you probably know about the latest releases of popular artists. Give your expert opinion about the music you hear, compare previous releases to the newer ones.
88. Event Recap
Give your feedback on the events you've visited. Tell your audience about the coolest moments and your personal impressions. Say what you are going to attend next, describe your expectations.
89. Cooking Videos
Many people want to be good at cooking. If you are, share your favorite recipes with your viewers. Teach them how to cook simple and complex dishes.
90. Dos and Don'ts for Something
Chances are you're good at something. For example, snowboarding, playing board games, or taking photos. As an expert, you can give a list of dos and don'ts to help other people avoid common mistakes and become better.
91. Drawing
Show off your drawing skills. Create process videos, try different techniques and genres. Do some challenges like drawing blindfolded or with your feet. Or both at the same time.
92. FAQ
If you already have subscribers, and they regularly ask you questions, it's a good idea to make a FAQ video, where you can cover all of those questions and give the detailed answers. Making such videos will show your respect to your followers.
93. How to Spend Your Weekend
Share your ideas on how to have a great weekend. Consider making videos about different types of leisure: going to the beach, throwing a night party, having a family BBQ, and anything else you can think of.
94. Book Review
Record book review videos for bookworms just like you. Make a list of your favorites and tell what you like about them most. Make recommendations for your audience.
95. How to Build a PC
Lots of gamers buy computer parts separately and build their own PCs. You can help people who want to do the same but don't know what to start with. Make a review of different parts for PC, compare them. Show how to connect them and what to pay attention to.
96. Best Devices for Gamers
This one is about additional gear that gamers have: headphones, microphones, gamepads, displays, and so on. Record several reviews comparing different devices for gamers, give your opinion and rating to each device.
97. How to Understand Your Pet
If you have lots of experience living with pets, you can make a vlog about understanding your dog, cat, parrot, etc. Create videos about interpreting different signals and making your pet happy.
98. Summer / Winter Essentials
Record several episodes about which things you absolutely need to have before summer or winter. For example, sunscreen, sunglasses, giant inflatable pizza slices for swimming pool, etc.
99. Slow Motion
Make a channel that's wholly devoted to slow motion videos. To do it, you need to record something, that's cool to watch in slo-mo. For example, jumping in the pool.
100. Live Streams
Streaming videos are very popular now. If you have enough viewers, organize a live stream: play video games, talk to your audience, ask and answer questions, collect donations.
Software for Creating Top-Notch Vlog Videos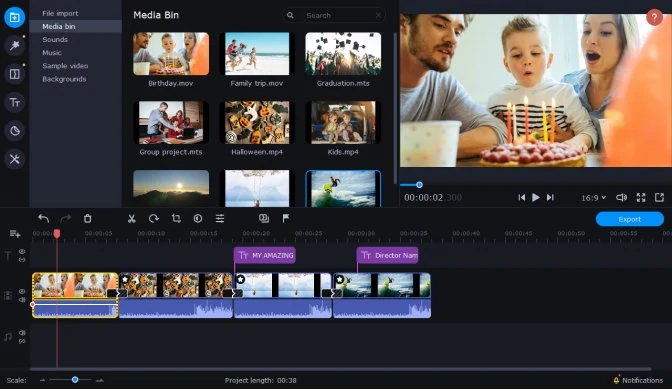 To help you create eye-catching vlog episodes, we recommend you try Movavi Video Editor Plus. This software includes all the tools you need to make your vlog look great: built-in intros, title styles, effects, and cool transitions. Moreover, you can experiment with Chroma Key, slow motion, animation, and much more. Try Movavi Video Editor Plus now!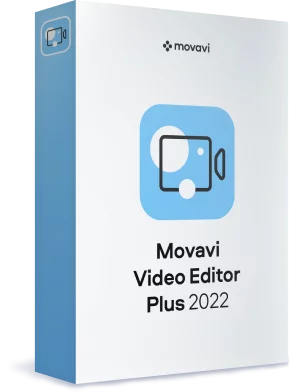 Movavi Video Editor Plus
Your next step in video-making
Edit video clips, images, and audio on a timeline

Add transitions, filters, titles, and stickers

Animate objects using keyframes, use more built-in media

Export videos in any popular format
* The free version of Movavi Video Editor Plus has the following restrictions: 7-day trial period, watermark on the output videos, and, if you're saving a project as an audio file, an ability to save only half the audio length. Learn more
Read Other Useful Articles