How to Make a YouTube Channel
YouTube is one of the seven wonders of the internet; this should not come as a surprise because with unusual traffic of over a billion users that visit the platform for various reasons such as gaming, entertainment, business, etc.
The website is a subsidiary company of Google that focuses on video sharing, which some people and establishments turn into promotional and multimillion money-making opportunities. For this article, we will concentrate solely on tips for beginners to know how to make a YouTube channel for business and private use after editing your video clips with Fastreel by Movavi.
Before the account setup, intending channel owners should answer these basic defining questions:
The purpose of creating the account: The answer to this question is the determinant of others, the project size determines how much resources will be adequate to set up an excellent public channel. Official channels should appear and contain more cooperate content than the others, and they require an intro.
How to sustain the channel: Sustainability is the key to building your own popular and successful page. Estimate the cost of creating a clip then juxtapose it with the proposed return, which may not necessarily be monetary; it can be for promotional or educational reasons. If the juice is worth the squeeze, you should proceed to starting a YouTube channel, but if not, consider other means of support like crowdfunding and sponsors to get paid and raise money to grow the project.
Recommended Online Video-Editing Software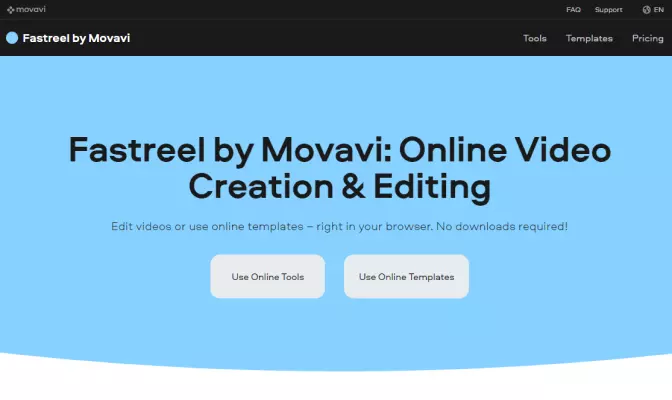 The right choice of video-editing software is a significant part of any successful YouTube channel. We recommend using Fastreel – an online video editor that has all the necessary video-editing tools without being too complex. This web app also offers various video templates. Intro and outro templates are especially useful for making YouTube videos, as well as the ability to share edited videos via YouTube. Despite being a web app, Fastreel is completely safe so feel free to check it out by clicking the button below.
How to Start a YouTube Channel
Sign in to YouTube with a phone or computer with an already created YouTube or Google login details, alternatively, you can easily register a Google account that you want to associate with the channel by just a few clicks.
Open the YouTube website, locate and select the Sign In button located at the topmost right corner of the page.
Click on the Create Account option that is positioned in the bottom edge of the bar when the Sign In bar appears.
Use a distinct and charming username which can also include numbers and periods to give more name options. If you are creating a company's profile, you can divide the name into two parts, use the first half as the Surname and the other half as the second name to maintain the name as a word.
Input a password that you can easily remember but one that will be very difficult to hack, you can make it more secure by combining letters, numbers and compatible signs.
YouTube will then request for intrinsic pieces of information such as a recovery mail, gender, date of birth and phone number. Don't forget the provided information's because you might be asked to provide it once again when unforeseen issues or you need to reset the password.
The last stage requires you to confirm the verification message from Google and accept the terms and condition. Upon the successful creation of the account, let's look into how to start a YouTube channel.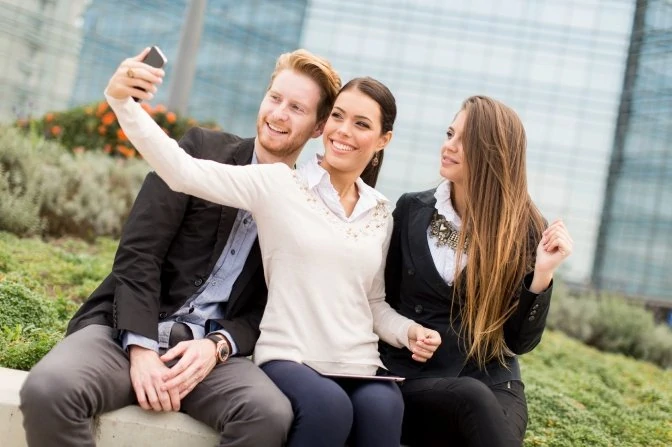 Creation and Verification of a Channel
After the registration, it's time to create a YouTube channel to enable users to access your content so every provided detail such as the username, account description, etc. should correlate with the purpose of the account.
Click on your picture icon on the upper right side of the screen to access the drop-down menu where you will click on settings and then additional feature to create a new YouTube channel.
Create a brand account and pick a brand name that does not necessarily has to be your Gmail or YouTube username but one that is ideal for promotion and sounds beautiful, afterward, it's time to customizing the channel to give it an appealing look.
Due to the high-security level of Google (the owners of YouTube), you will have to acknowledge a message to verify your account through a phone call or OTP sent to an associated mobile phone.
Customize the Channel
To customize the channel, return to the drop-down menu on the upper right corner of the screen to choose My Channel.
After the next page loads select the Customise Channel option to progress with the Channel Description option that's visible directly beneath the username.
Take your time to compose a catchy description and set up the channel because it is the first trick on your sleeves to attract viewers. Prominent channel owners know this so they sometimes spend a lot of money to make their channels setup very attractive before adding content, nevertheless, you can organize a channel in the best way if you focus on the task.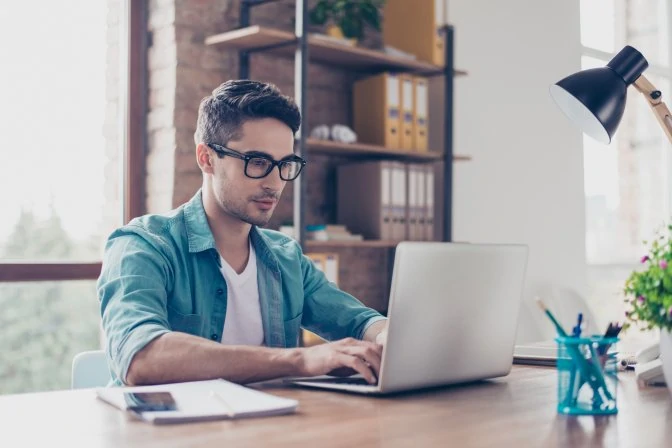 Add Icon and Channel Art
Creating a sophisticated appearance of your profile can separate you from other uses, reveal your aim and show how serious-minded you are to a channel, so you have to take your foot off the gas and carefully customize your icon and channel art for your profile. Do a quick survey of prominent YouTuber's and note what makes their account so attractive and incorporate an updated idea into your account without lifting or editing another person's content.
If a channel promotes a brand like a business or a group, it's cool to use the brand's logo of recommended dimension 800x800 pixel or opt for a better alternative if available Always endeavor to use high-quality pictures and logo's to give the right appearance. Some acceptable formats are PNG, JPG, BMP, JPG files but do not support animated GIF's. The channel art majorly comprises of the banner up to 4MB in size of minimum dimension 2048x1152 pixel and some additional information, the use of a good banner is important because it's the first noticeable feature on your page that needs to be near perfection.
Write a Catchy Description
Input the right description with the use of keywords and a description that is not more than 150 words. Use details that reflect the purpose of the channel, due to the vast competitive content on the platform; users sometimes don't have the luxury of time to decide on the video to watch from YouTube extensive archive of similar competitive content. Therefore, some people check the description of the providers to ascertain the video to preview, so it's essential to provide catchy and a well-organized channel. A catchy description is important if you want to build a followership base.
Add a Link to the Channel
The use of channel links is convenient to present more information to the channel visitors, it direct visitors to other website information like Facebook, Twitter and LinkedIn, etc. to contents that you choose to share with the public. So people can land on other reference websites by one or two clicks without going through the stress of navigating through various webpages to find additional information about the owner or the channel.
To easily add a link to your YouTube, return to the homepage and click on the Cogwheel icon. When the channel settings lightbox appears, toggle on the item Customize the Layout of Your Channel then return to the website, by then, there will be an Edit Link option on the cover art settings menu, when clicked on, it directs to the About page where you can add links and display a number of it.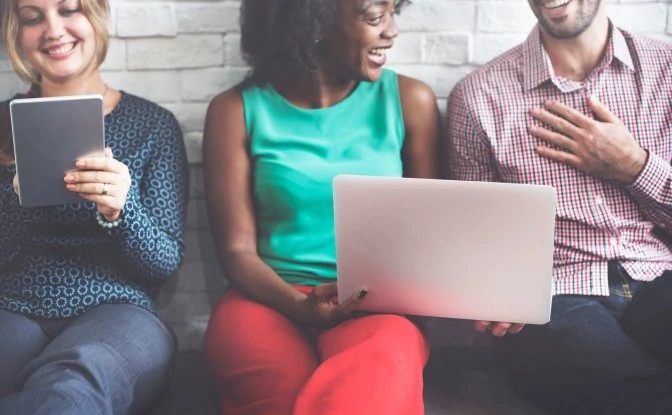 Add a Call to Action
A brief Call to Action can perform a lot of wonders to increase followers quickly, most visitors watch compelling visuals and close the webpage but when a catchy Call to Action is included in the description and uploaded videos.
Add Visual Content
It is the most intrinsic factor and the primary basis of creating a channel. Before creating an idea, take time to sit back and decide on the type of content you want to make available to the public. The essence of the channel, i.e. for business promotion, entertainment or personal, should strongly influence a decision on the content type.
No matter what type of content you decide to do, you'll find a perfect pack of effects for your channel in Movavi Effects Store. Follow the link below to learn more.
Read the article on the best Movavi Effects Store packs for YouTubers
On the upper right hand of the screen, click on the video camera icon with an a + sign to access the two available upload options Go Live and Upload a Video. The Go Live option is for channel owners to enjoy live streaming services while the other is the conventional selection of saved files from the device.
Upload high-resolution materials: Shoot your videos with a right equipment to glue viewers to your video or opt for good quality videos to upload in other cases, notwithstanding each upload has to have a correlation in idea with other uploads, if you run an educational channel ensure that 98% of your videos are in unison with the concept.
Use a watermark: You can add a customized watermark to draw the attention of viewers to your page or company logo while previewing your contents, the watermark distinguishes your videos from others and makes it harder for pirates to steal.
Schedule uploads: Users can always know when to get new materials from you, indiscriminate uploading of files will not yield a satisfactory result, don't upload dozens of videos at a time because you have articles available and go into oblivion for a lengthy time, instead adopt trick of increased views by scheduling your task. It will help you plan and seem dangerous to visitors.
Review the content before sharing: Watch your materials thoroughly to note mistakes and perform necessary changes before uploading on YouTube, test the sound and visual quality to ensure it is perfect and cut unwanted scene, in a nutshell, ensure that the files are complete and pass all the information you want available to the public.
I hope this article was helpful to solve the challenges associated with the creation of a YouTube account and channel you can now set up an account without supervision and develop it into a leading channel on the YouTube network.
You can also check out our video guide to finding your YouTube niche: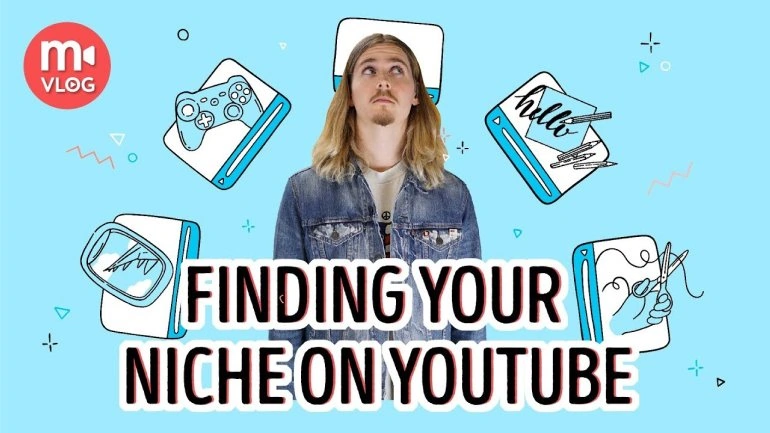 Fastreel by Movavi
Online video editor for easy instant video making
Choose a ready-made video template

Add your video clips and photos

Add a soundtrack from a built-in library

Export videos in high quality
See other useful how-to guides