What Is an MP4 File?
Have you ever wondered why those long movies you download or stream from the internet take up much smaller space compared to their DVD versions? Well, it is because these movies have been encoded in the MP4 format. Now, compressing files may impact on the quality of the video, but it is not the case for MP4.
So, what is MP4? Abbreviated as MP4, its full name is MPEG-4, which stands for Motion Picture Experts Group. This format combines audio and video, hence, the best for audio-visual coding. Compressing these files doesn't compromise the audio and picture quality, so the viewer can still watch and enjoy their favorite videos in delight.
You can also check out Movavi Video Converter – a simple and effective tool for switching between video, audio, and image formats.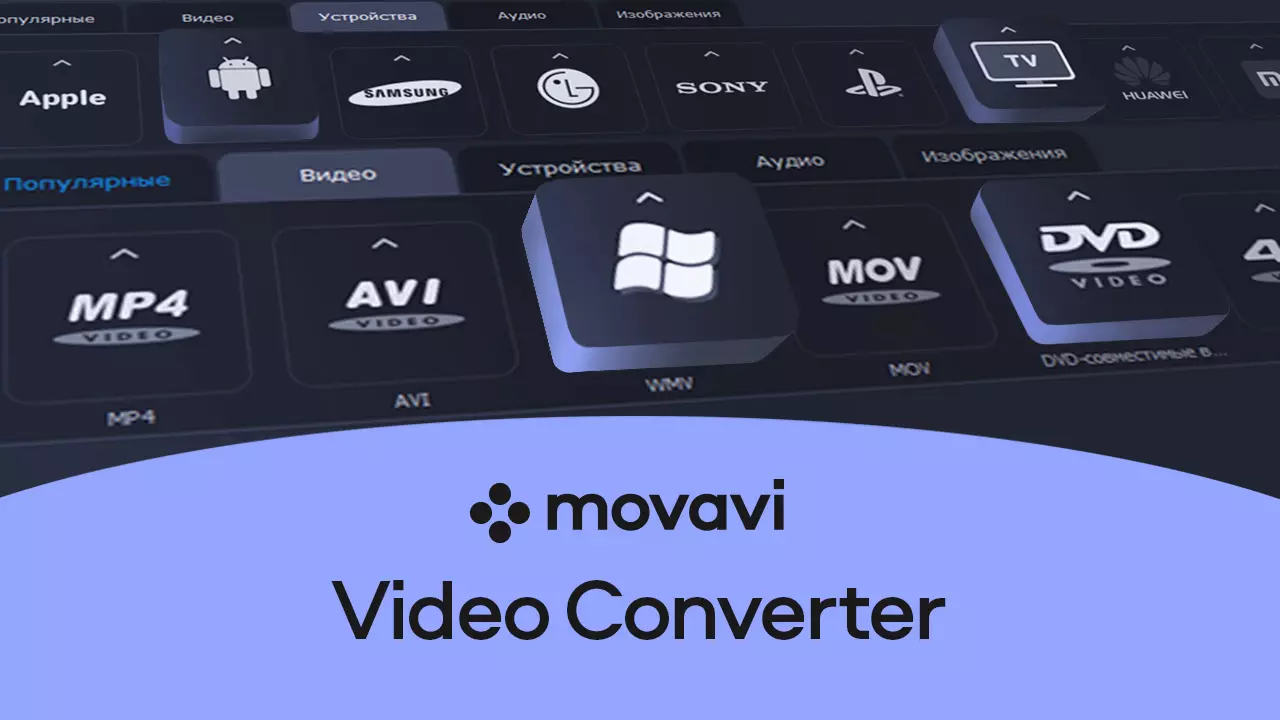 What Is the Difference between MP3 and MP4?
You will be forgiven to think MP4 is a newer version of the highly popular MP3 files. The difference between MP3 and MP4 does not lie in the digits. MP3 is a compressed audio file mostly employed when compiling many songs into a single storage media. MP4, on the other hand, contains both audio and video.
If your device has been playing MP3 files, it may likely open files in MP4 format as well. But you may need special software to open and play MP4 files, especially if your media player cannot render a video in MP4 format.
How to Open MP4 Format Files
Having answered the question what is MP4, it is important to find out how you can open and play an MP4 format video. Keeping in mind that MP4 acts like a container, rather than storing the codes of files, for storing data. Consequently, this video format has no native way of handling the coding and decoding of the files. As such, your preferred media player needs specific codes to process such files.
Finding codecs may not be a challenge since you can find thousands of them out there, or download them freely from the internet. However, your media player requires to have the same codec to the one present in the MP4 file to open and read it. Here are the most widely supported codecs:
MPEG-4 Part 10 (H.264) and MPEG-4 Part 2: for encoding and decoding your videos
AAC, ALS, SLS, TTSI, MP3, and ALAC: for working on the audio part of the movie
MPEG-4 Timed Text: for managing subtitles
These codecs are the reasons MP4s have more flexibility compared to their MP3 counterparts. To illustrate this concept, MP4 files containing audio only can manage both Apple Lossless Audio Coding (ALAC) and Advanced Audio Coding (AAC). The file will still bear the MP4 format even though it doesn't contain any video. In addition to audio and video, MP4 files can also carry images and text and will have their respective extensions indicating the file type.
So, how do you open MP4 files?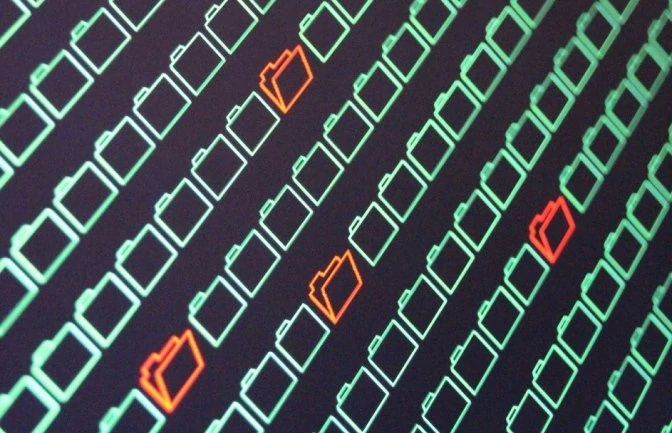 Use the Default Media Player
Your default media player, whether on Windows or iOS platform, should be able to open and play any MP4 file regardless of its size. Since you have Windows Media Player and QuickTime on your Windows-based and iOS-based laptop respectively, you only have to double-click on the MP4 file and it will open automatically.
If it doesn't, you could be facing certain challenges which may include corrupted video or audio files, or data missing altogether. You may find out the exact problem by transferring the same file to another PC and see if it plays. If the file still doesn't open, you could be having an incompatible codec.
Install MP4 Codecs
If the file plays without any hitch on other devices, then your player may be lacking the requisite MP4 codecs. In this case, you will have to find compatible codecs and install them to your system. If you have no idea which codec to look for, try X Codec Pack, a free collection of codecs that work on most versions of Windows, including Windows XP and Windows 10. After successfully installing them, now try opening the MP4 file – it should play.
Use Third Party Media Players
Your favorite video player may not be able to read MP4 files because you have no program to view such files. You may end up in such a situation if the default media player crashes, or is disabled some reason. Luckily, you can find several third-party software that can easily play MP4 files. The most popular of these apps is VLC, which can play almost any audio and video format.
This media player is also freely available for download on the internet. However, you have to be careful not to download malware unknowingly into your system. Some suspicious sites may disguise malware as VLC player, so be sure to only download from recommended sites, such as directly from the VLC website.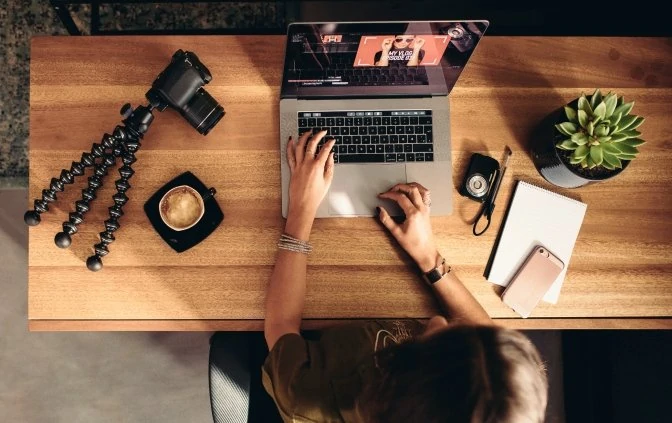 Mobile Devices
You can also enjoy MP4 format audios and videos on your mobile device. Your iPad, iPhone or iPod Touch, as well as most Android devices, can easily read MP4 media, so you won't need to install any additional codecs to them. Moreover, some third-party programs, such as VLC, have their mobile versions which you can install on your smartphone, and use as well.
However, before attempting to watch MP4 files on your mobile device, be sure it has sufficient resources to process the media. For the best experience, your mobile device should have a minimum RAM of 2 GB and a screen resolution of 720p. Also, remember to supply it with sufficient charge to prevent it from dying in the middle of a thrilling police detective story.
Using Video Converters and Editors
While your mobile devices and PCs may easily play MP4 audios and videos, some standalone players, especially older versions of DVD players and other devices may fail to handle MP4 media completely. It may mean that you need to convert the files into supported formats. But it shouldn't necessarily worry you because many multi-format converters are available to help you convert the MP4 file to a format playable on your intended machine.
Thanks to these free multi-format converters, you can turn your older device into a reliable MP4 viewer and reader. Just be sure the chosen converter can change MP4 files to a variety of formats compatible with your device. Most of the traditional devices can play MKV, FLV, AVI and 3GP formats without any problem.
Editing MP4 Format Media
You may also need to edit your MP4 files for various reasons, including reducing their size by trimming off unwanted parts, editing out sections not appropriate for family viewing, or adding pictures and texts in order to customize your video. You will need to install an effective video editor that can apply these changes to your MP4 content and save it accordingly.
Having known what is an MP4 file, it is important to understand that though the default media player on your device will play MP4 data without any problem, you may encounter cases where it is impossible to play these files. You may consider installing a compatible third-party app or codec, or using a reliable video converter and editor to make the files playable on your device of choice. If you are wondering which video converter to use for your MP4 files, you can download and install Movavi Video Converter.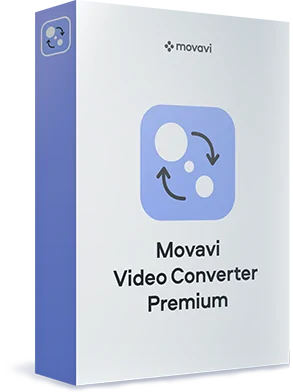 Movavi Video Converter
The ideal way to get your media in the format you need!
Convert video, audio, DVDs, and image files

Enjoy lightning-fast conversion without quality loss

Improve quality, adjust sound, trim and join files before converting

Save video and audio clips for easy mobile access
See other useful how-to guides