Paid and Free DVD Rippers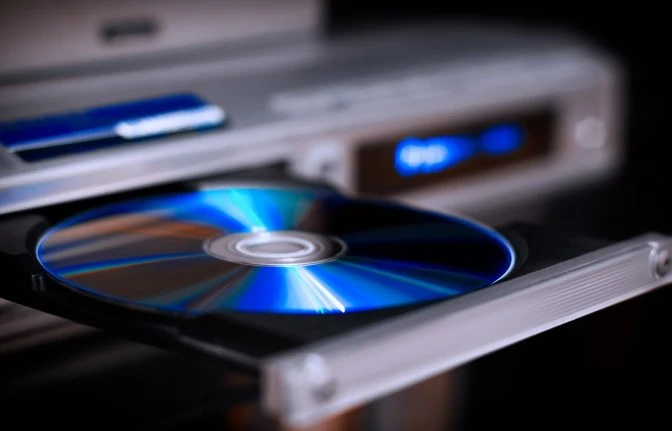 What is a DVD Ripper? If you have DVDs that you would like archived, then you'll need DVD ripping software in order to do it. Many newer computers, particularly Mac computers, are coming without a DVD drive. DVD rippers are the best way to backup your disks that you'll have access to them long after DVD or Blu-ray drives cease to exist. So, what is a DVD ripper? Simply put, it is a program to rip DVDs. Ripping a DVD means copying from the optical disk onto your hard disk.
You can also check out Movavi Video Suite – a software package that includes a video editor, converter, screen recorder, and more.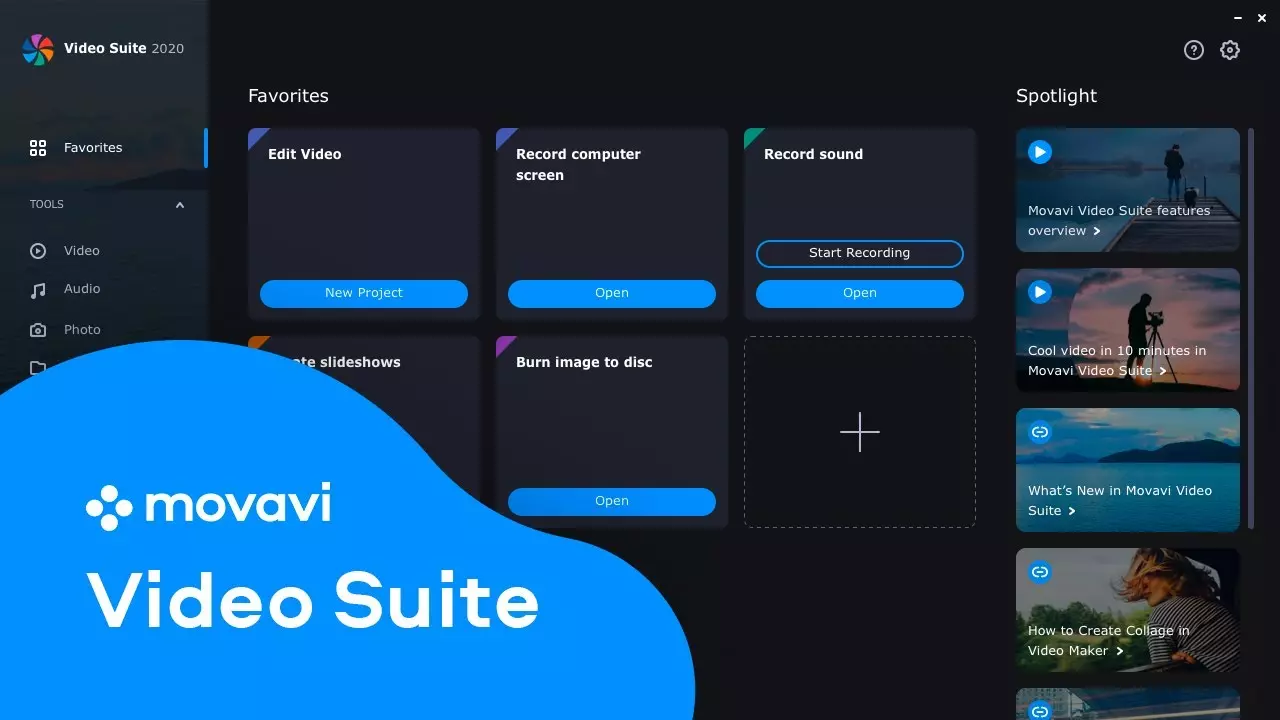 12 of the Best DVD Rippers
Our mini-review of the best paid and free DVD rippers will help you pick which ones you'd like to download and try. These products are not listed in any specific order. Each of them is a top quality product, or it would not have made our list.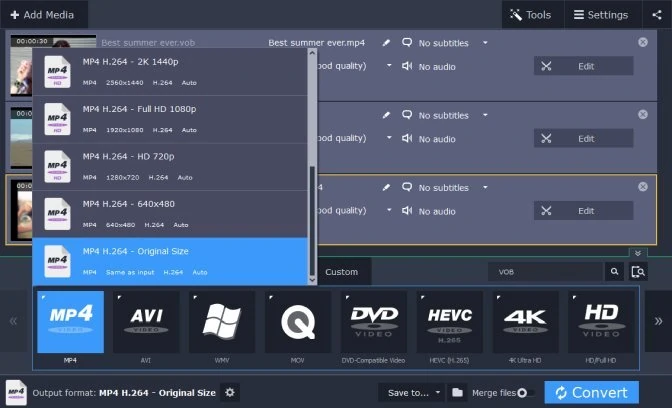 This video converter software allows you to convert video to and from a wide variety of video file formats. This includes the ability to rip from DVDs to popular computer video formats. In addition, you can rip the soundtrack of a video to MP3 files for those instances in which you'd like to have only the audio. Editing features such as stabilization, rotation, and cropping as well as effects such as black bar removal for vertical videos and fisheye removal will let you do more than just convert the files. Movavi Video Converter is available for Windows 10 and Mac.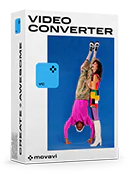 Movavi Video Converter
The ideal way to get your media in the format you need!
Convert video, audio, DVDs, and image files

Enjoy lightning-fast conversion without quality loss

Improve quality, adjust sound, trim and join files before converting

Save video and audio clips for easy mobile access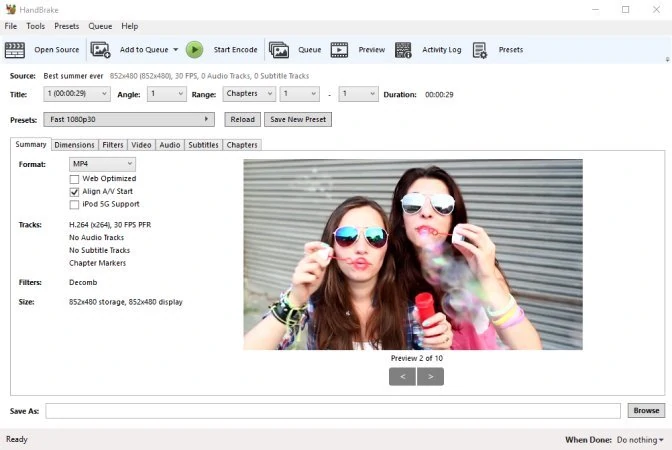 This program is not only free, but open source. It is also more than a DVD ripper. In addition to ripping DVDs, it can rip Blu-rays and convert between various video file formats. It has a lot of advanced features, but those come at the expense of an interface that isn't as easy to use as some of the more simple programs. With Handbrake, you can rip individual chapters if you do not want the whole DVD. You can also select a custom crop if you do not wish to capture the whole screen. The software is available for PC, Mac, and Linux.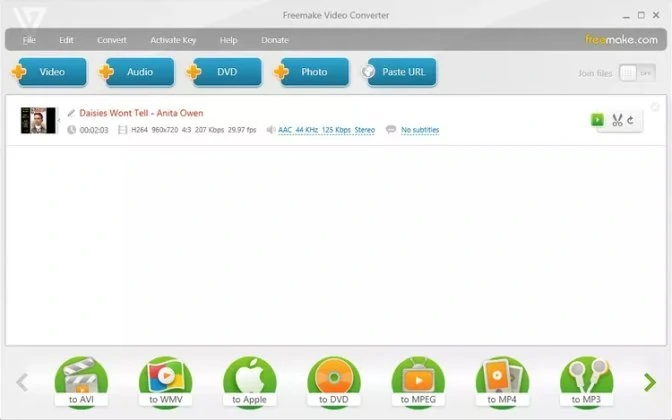 This is another freeware program. It also allows for more than just DVD ripping. Like Handbrake, it can copy between many different video file formats so you can quickly convert a video to the format that you need. It also allows you to burn your video back to DVD so you can use it to make your own custom DVDs. In addition to that, it allows you to grab videos from YouTube and other streaming sites and, if you'd like, extract the audio from them. Freemake is available for Windows users only.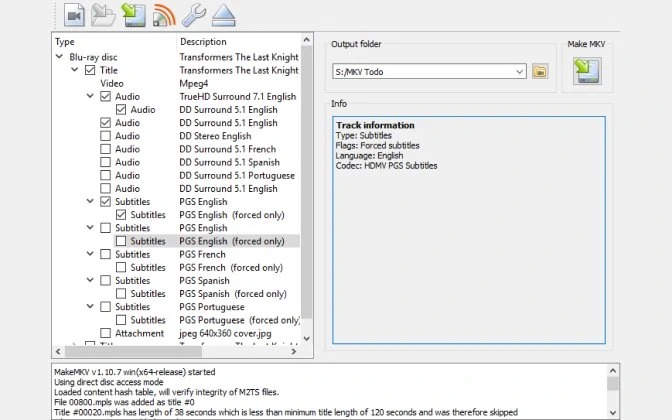 This is one of the easiest to use options on the list. MakeMKV allows you to just select which chapters you'd like to extract, tell it where you want them, and press a button. Of course, this extreme ease of use comes at the cost of not being able to customize your settings as much as you may like, particularly if you are a power user. The software is currently in beta and is free during that time. It is available for Windows, Mac, and Linux.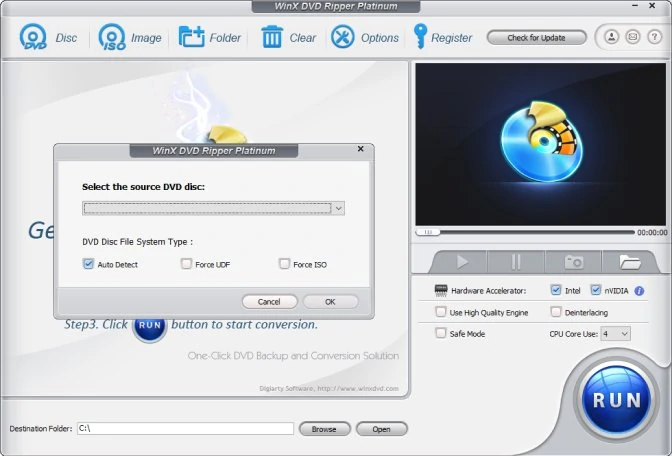 WinX DVD Ripper is one of the best DVD rippers. This program can grab video from DVD discs directly, or from DVD folders that have been copied onto your computer, and convert them into popular video formats. It lets you rip the subtitles to include in the video file or embed your own if you'd like. WinX DVD Ripper also gives you the option to select which audio track you'd like to build your video from. There is a free edition of the software that is limited to ripping 5 minutes of video. The paid version costs $29.95 and includes speed enhancements to go along with the longer video length. As the name suggests, it is available for Windows only.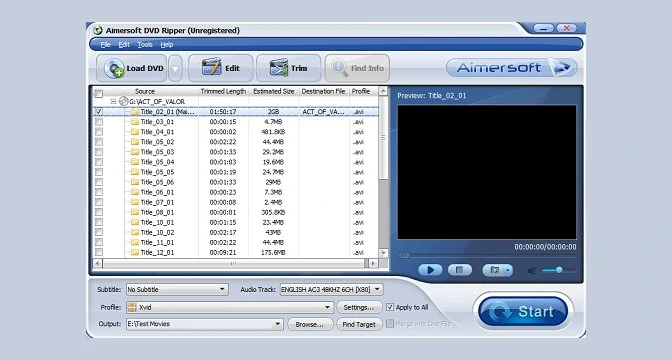 This DVD rip software makes things easy while retaining quite a bit of customization options. It does that by allowing you to select optimization profiles depending on what your target device is. For example, you may tell it to rip the DVD for best viewing on a phone, or you may want the best viewing on a desktop, a game console, or any of the other 170 or so choices that you are allowed. The software costs $39, but a free trial is available for Mac and Windows.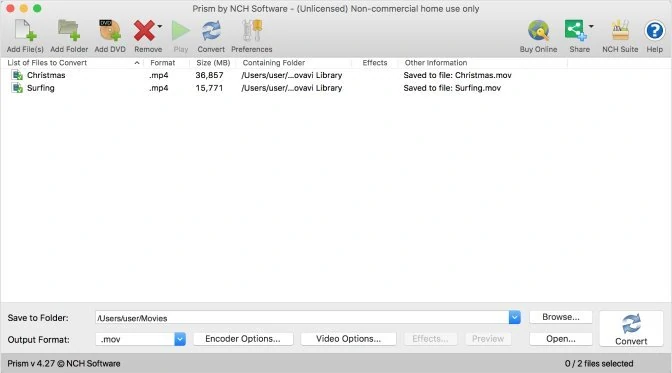 As with many of the other options on this list, Prism Video Convertor doubles as a tool to convert from one video file format to another in addition to its DVD ripping abilities. The software allows you to add effects such as color filters or watermarks. For those stepping outside of its DVD ripping feature, it has a batch conversion option that will let you convert multiple video files at once. The software costs $34.99 and is available for Mac and Windows. There is also a free version for non-commercial use that supports fewer file formats.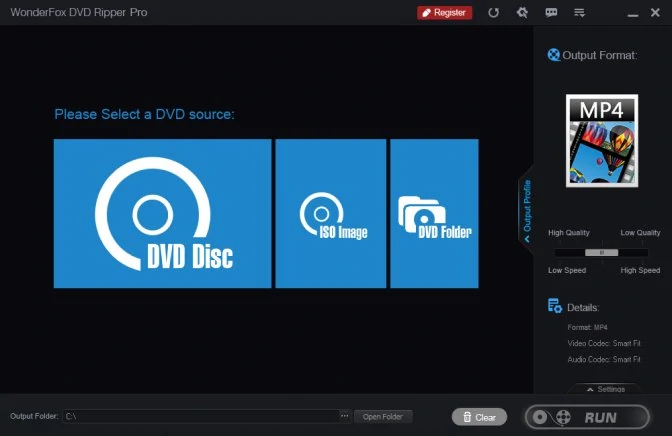 Known for its sleek interface, WonderFox DVD Ripper includes a whopping 250 optimization profiles so you'll be able to quickly find the best settings for your specific needs. All of that choice comes at the expense of the software not having fancy editing features. There are no color filters and no watermark addition feature like some of the other software, for example. WonderFox DVD Ripper is $29.95 for a single PC license and has a free trial download available. The software is for Windows 10 and lower.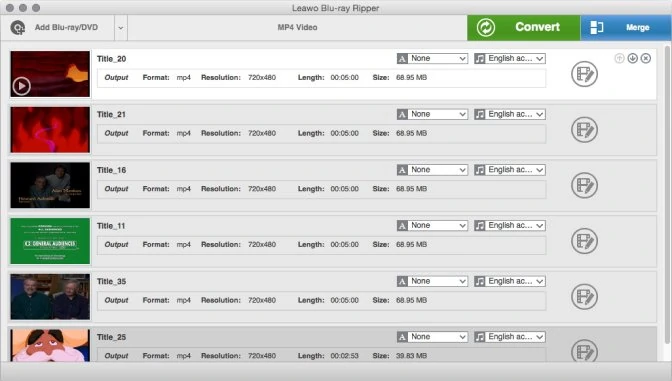 This is another option that includes the ability to download YouTube videos and convert your videos to and from multiple file formats. A very unique feature of this software is the ability to convert 2D video to 3D video using a number of different effects. The resulting video can be viewed with 3D glasses or on 3D capable outputs. There is a free trial download available and the software costs $29.95 should you choose to purchase it. It is available for Mac and Windows.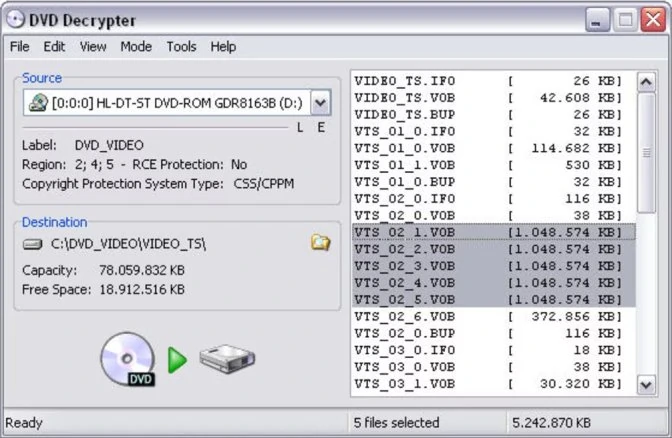 This is a free DVD ripper for Windows computers that is no longer in development. The final version of the software is still archived at its website so you can download it. The interface is easy to use, with more advanced features being tucked away in menus where power users can access them if needed.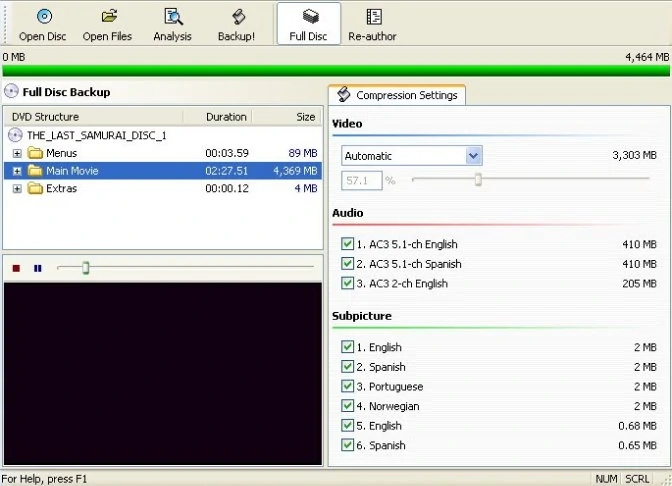 Another freeware option for Windows users is DVD Shrink. This software is basic but will get the job done. You can select which of parts of the DVD that you'd like to rip so you can keep your file sizes down. Should you find that you like the software and get a lot of use out of it, the developers do offer the option to make a donation for the continued development of it.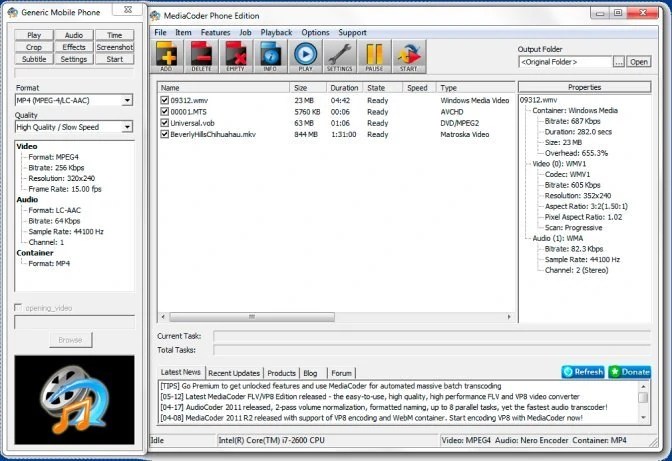 In development since 2005, this freeware Windows DVD ripping software was one of the first to use GPU acceleration to speed up the encoding of video files. The developers have prioritized quality of output over ease of use. The software can rip from Blu-ray as well as DVD, can apply various filters to the final video file, and can convert to and from just about any video file format.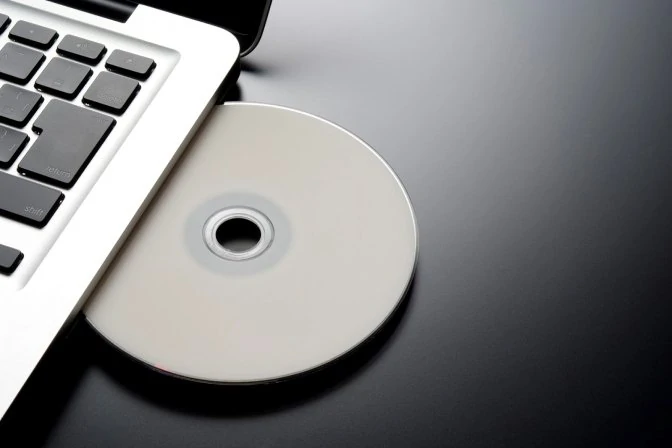 We invite you to download a free trial of Movavi Video Converter. We think you'll find that our product exceeds your expectations for a DVD ripping program.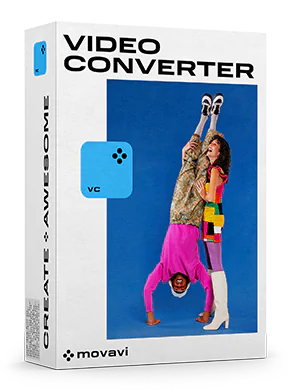 Movavi Video Converter
The ideal way to get your media in the format you need!
Convert video, audio, DVDs, and image files

Enjoy lightning-fast conversion without quality loss

Improve quality, adjust sound, trim and join files before converting

Save video and audio clips for easy mobile access
See other useful how-to guides