Photo organizer from Movavi
Want to know how to organize photos into folders easily? This new photo organizing software from Movavi for Windows and Mac will help you save time managing your digital image collection. Download our desktop photo assistant and see for yourself how easy it is to manage the images in your gallery!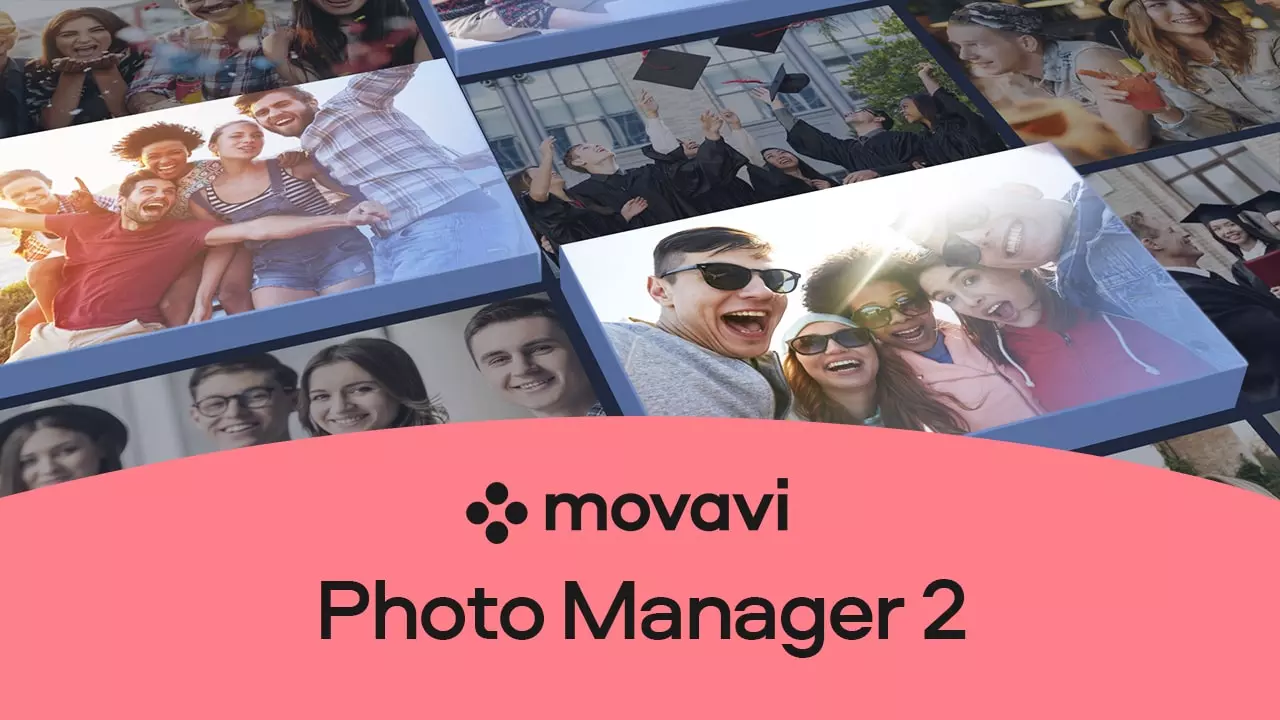 Movavi's photo management software
This program will help you manage your entire photo collection, including images in RAW, JPEG, PNG, and many other formats. Movavi's photo organizer will be an essential tool for anyone who values their time as much as their photo collection.
The program detects faces in photos and automatically creates an album of images for each person.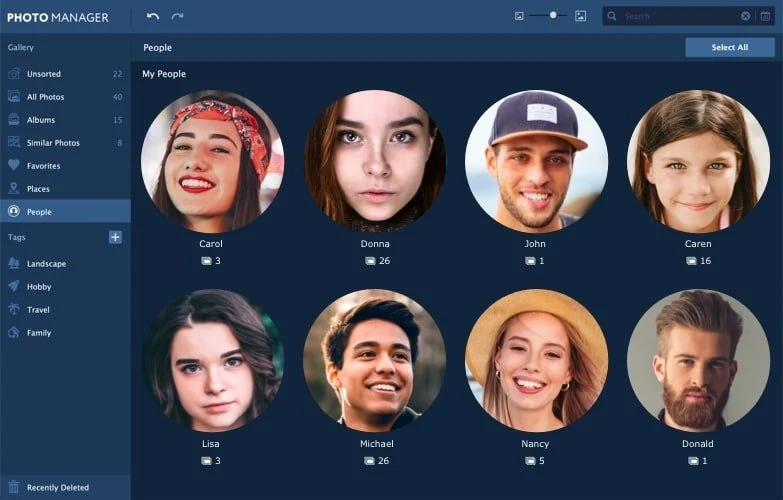 Add tags to image files using Movavi's picture organizer so you can easily navigate around your photo library.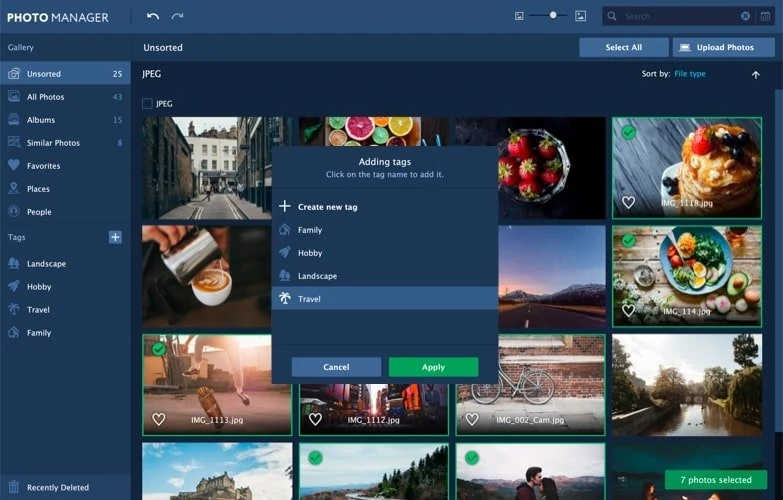 Review the automatically created photo albums sorted by country. Filter images in these albums by city.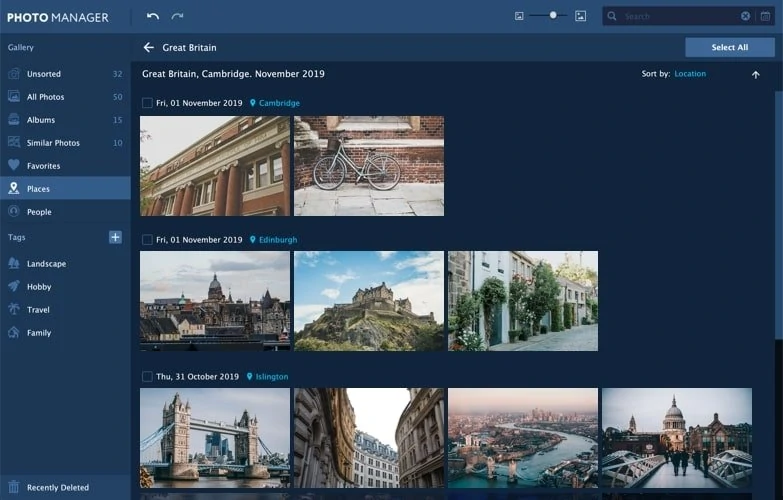 The program automatically selects visually similar images. You can edit them together, add them to an album, or choose the best and delete the rest.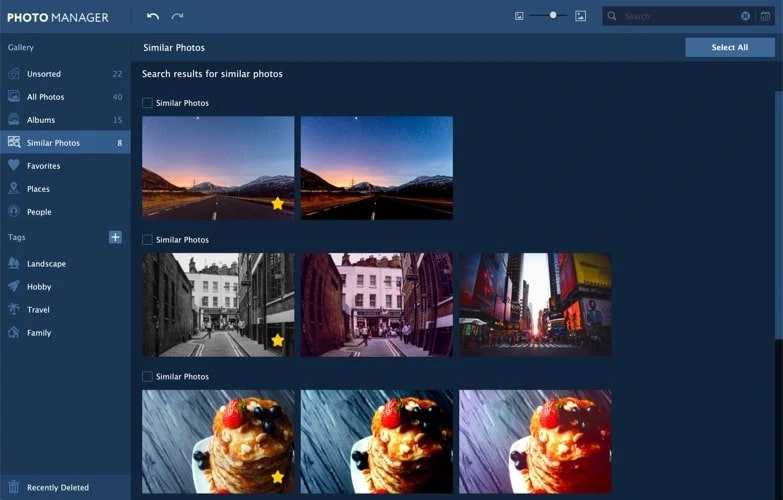 Find duplicates
Quickly find and remove duplicate photos from your hard drive to free up disk space. You can also delete duplicates from any list of photos added to the app.
Edit images
Work with individual photos or edit multiple photos simultaneously: crop, flip, and rotate images, straighten horizons, and more.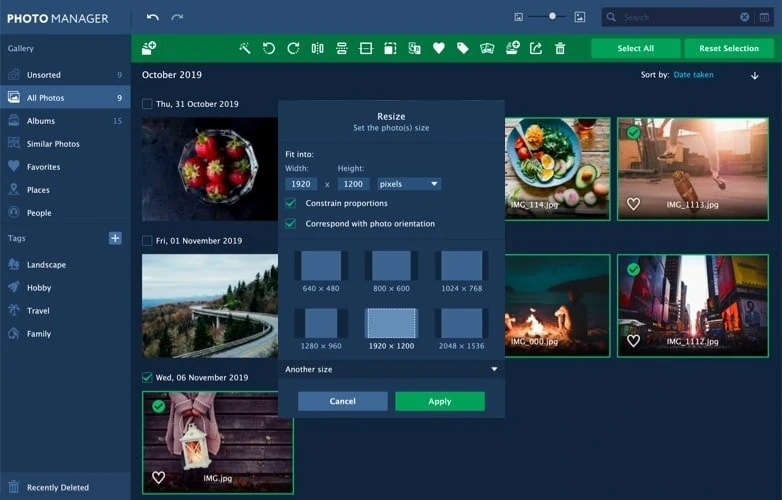 Backup copiesNew
Copy your image archive with all photos, albums, tags, and places. Restore the data in case of loss.
Automatic album creation
Movavi's photo organizer will automatically sort your images by date and GPS coordinates.
Photo viewing
View photos in full-screen mode in many popular image formats using Movavi's fast and reliable picture organizer.
Try Movavi Photo Manager for: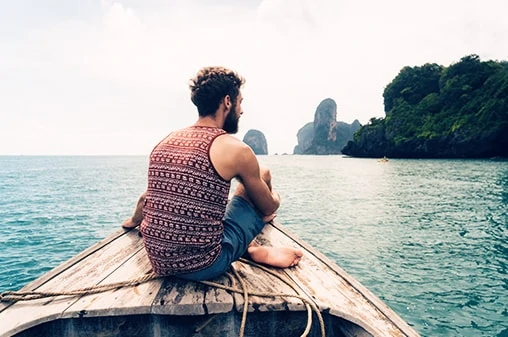 Traveling
Easily find pictures in your photo library that were taken in a particular city or country.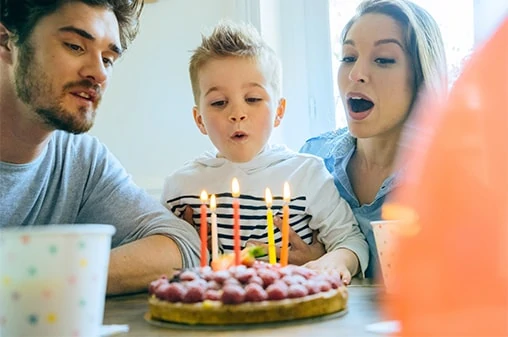 Family get-togethers
Tag images to sort them by event. Add the best pictures to your favorites.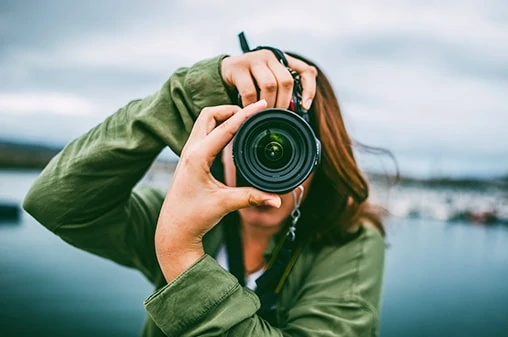 Professional photography
Manage, view, and edit photos using Movavi's organizing system.
Tech specs
System requirements
Processor
Intel®, AMD®, or compatible dual-core processor, 1.5 GHz
Graphics card
Intel® HD Graphics 2000, NVIDIA® GeForce® series 8 and 8M, Quadro FX 4800, Quadro FX 5600, AMD Radeon™ R600, Mobility Radeon™ HD 4330, Mobility FirePro™ series, Radeon™ R5 M230 or higher graphics card with up-to-date drivers
Display
1280 × 768 screen resolution, 32-bit color
RAM
4 GB for Windows 7, Windows 8, and Windows 10
Hard drive space
500 MB available hard disk space for installation, 5 GB for ongoing operations
Unfortunately, correct processing of large image files with dimensions greater than 6000×8000 pixels cannot be guaranteed.
Choose your photo-management software for Windows
Photo Manager + Photo Editor
Quickly organize images and edit your favorite photos
Photo Manager + Photo Editor
Quickly organize images and edit your favorite photos
Bestseller
Photo Manager + Photo Editor + SlideShow Maker
Organize images, edit photos, and create great slideshows
$

124.85
$79.95 (incl. VAT)
Photo Manager + Photo Editor + SlideShow Maker
Organize images, edit photos, and create great slideshows
$

124.85
$79.95 (incl. VAT)
Photo Manager + Photo Editor
Quickly organize images and edit your favorite photos
$

209.90
$149.95 (incl. VAT)
Photo Manager + Photo Editor
Quickly organize images and edit your favorite photos
$

209.90
$149.95 (incl. VAT)
Bestseller
Photo Manager + Photo Editor + SlideShow Maker
Organize images, edit photos, and create great slideshows
$

359.85
$199.95 (incl. VAT)
Photo Manager + Photo Editor + SlideShow Maker
Organize images, edit photos, and create great slideshows
$

359.85
$199.95 (incl. VAT)