How to Use the Photo Combiner from Movavi
There are many reasons to combine pictures, and it helps to have a single photo editing app to handle this task. Movavi Photo Editor lets you easily combine as many pictures as you like – vertically or horizontally – to create unique images from your most memorable photos. Show off the results of your workouts in a before-and-after picture. Create memes or a flashy Facebook cover shot. Publish several snapshots as one image when you can't decide which one is the best.
Download Movavi Photo Editor for Windows or Mac and follow the instructions below to learn how to easily put photos together.
Install Movavi Photo Editor
Once you've downloaded the program file, run the installer and follow the on-screen instructions.
Add an Image
Click Browse for Images to locate any picture you like, or simply drag and drop it into the workspace.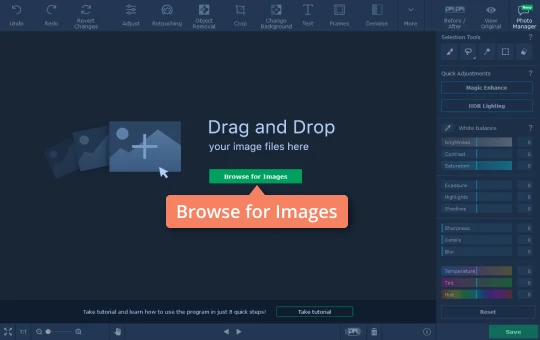 Сombine Two Photos
Open the Insert Image tab and click Paste an Image to upload the second picture. It will be overlaid onto the first one.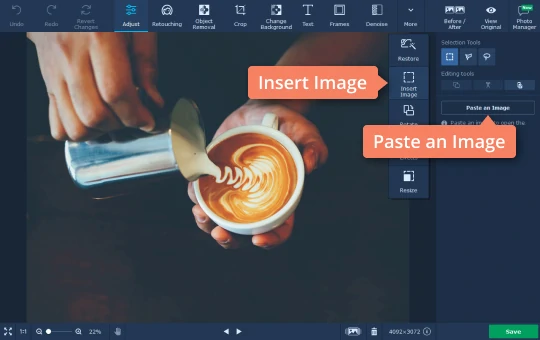 Then, drag the second photo to the left or right if you want to place photos side by side. Drag the photo up or down to stack pictures vertically. Click Zoom out at the bottom left of the screen or press Ctrl - to see both pictures at once. If needed, change the size of the photo by dragging the appropriate corners of the dotted line frame. Once you've put photos together, click the Apply button.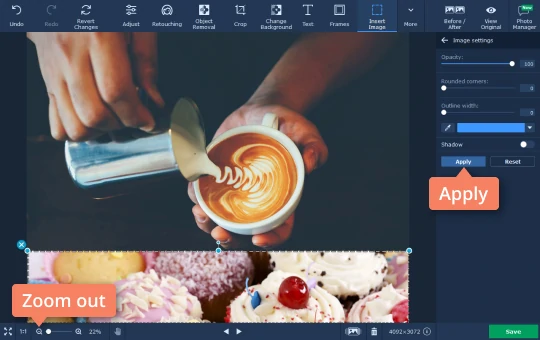 Add More Images (Optional)
Repeat step 3 to combine several photos into one.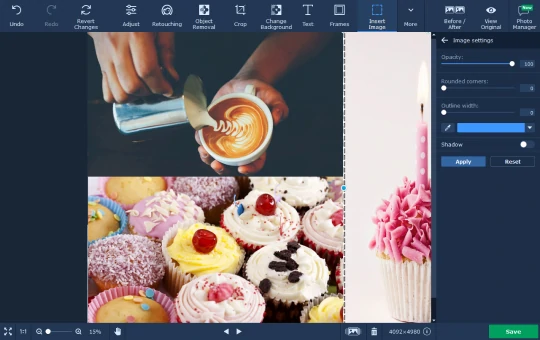 Crop the Result (Optional)
If there are white borders or empty spaces left, improve the composition by switching to the Crop tab at the top of the program interface. Select the area of the image that will be cropped out by dragging the dotted line frame. You can also choose from six crop templates or type the exact measurements into the Width and Height fields. Click Apply.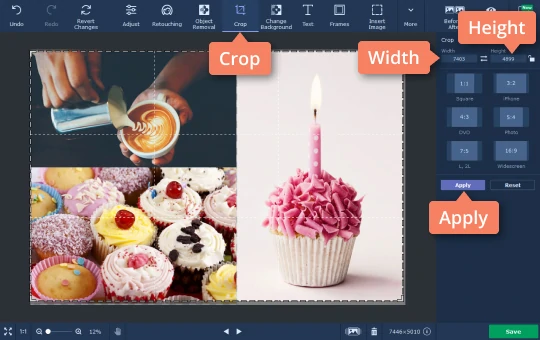 Save the Joined Images
Click the Save button in the lower right corner: you'll see the Saving Photo window. Enter your file name, choose the format you want and specify the folder for saving. Click Save.
Now you know how to combine pictures with our Photo Editor on your PC. Make your photos look cool. It's easy with the right software!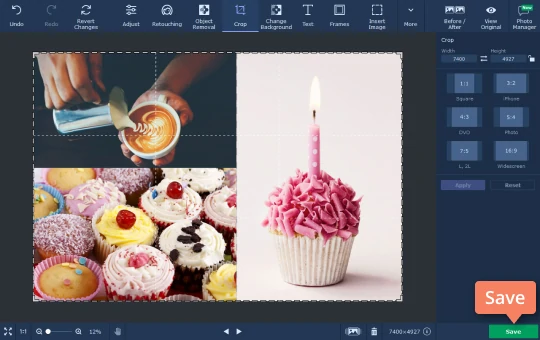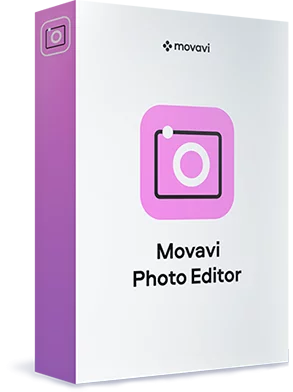 Movavi Photo Editor
The easiest way to turn any snapshot into an eye candy
Improve quality and retouch blemishes

Add effects and filters

Crop, straighten, and flip pictures

Change image backgrounds and remove objects
See Other Useful How-to Guides