How to Create a Clip Using a PiP Video Editor
The picture-in-picture effect consists in using one video as the background for another. The PiP effect comes in handy when your goal is to provide viewers with two or more simultaneous streams of visual information. The effect is widely used in news shows: it allows the broadcast of what's going on in the world and at the studio simultaneously, with the anchor commenting on the events. You might think that specific picture-in-picture software is required to edit a video like that, but in fact, you can create one easily with the help of our video editing program. Using Movavi Video Editor Plus, you can make a PiP clip in just a few steps: read the instructions below to find out how to make a picture-in-picture video.
Just download Movavi Video Editor Plus and follow the simple steps below.
Download and Install Movavi Video Editor Plus
Download and launch the installation file. Follow the instructions on the screen. The PiP video editor will open right after the setup.
Add Your Videos to the Program
Select New Project in the welcome window, then click Add Media Files. Select two files: the one you want to use as a background and the one to display over it.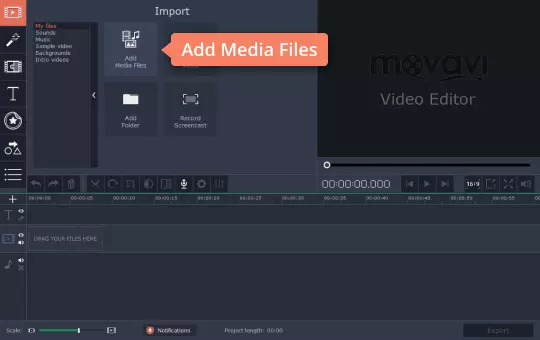 Edit Your Video
Before you start video editing, create an extra video track. To do this, click the Plus button, then select Add Video Track. Drag one of the videos onto the additional track.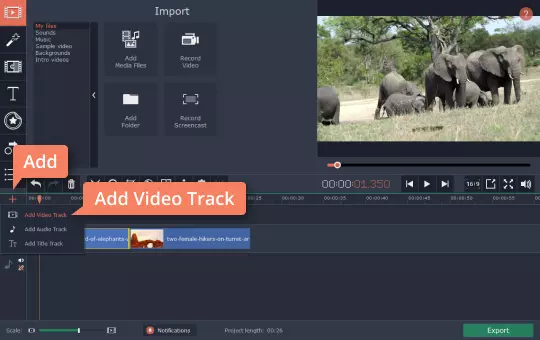 Then select this video and click the Cogwheel button. Choose the Picture in picture option from the list above the preview window. Drag the edges of the video to adjust its size. Click and hold to drag it to the desired position on the background video. Once you're happy, release and click Apply.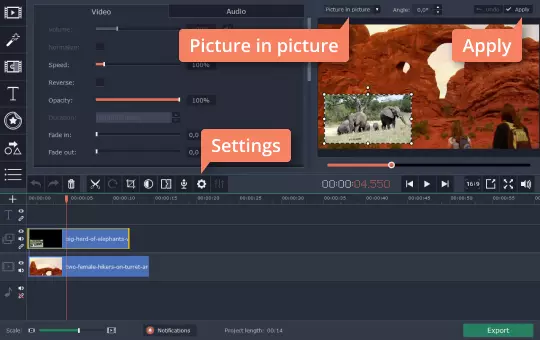 Manage the Sound
By default, the audio tracks of the two videos will play simultaneously, which may be confusing for viewers. If you want, you can mute one of them and let the other play, or just mute both and use a whole different soundtrack over them both. To mute an audio track, click the Speaker icon on the video track you want to be silent. To add a whole new soundtrack, import an audio file into the app and adjust the sound parameters.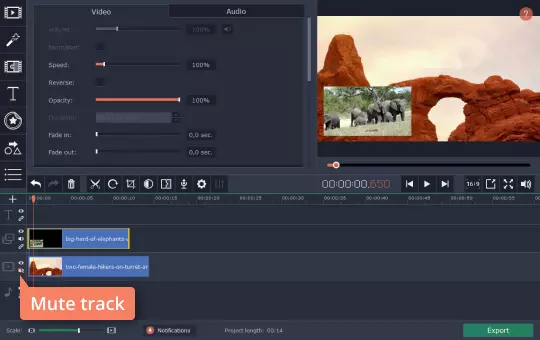 Save the Video
After you've finished editing, save your PiP video. Click Export and adjust the settings in the window that appears: select the video format, quality, and folder the file will be saved to. Then click Start. When the export is complete, the picture-in-picture video editor will open the folder containing the file.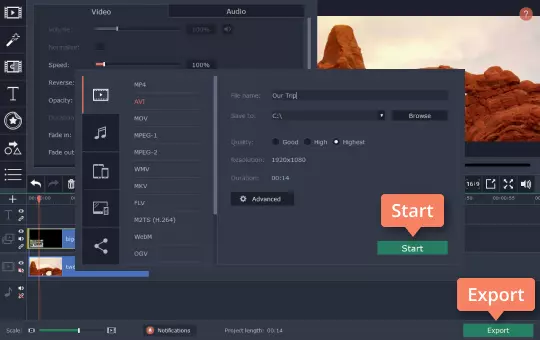 Why choose Movavi's picture-in-picture video app? Because it's safe and really easy-to-use! Feel free to discover its many other functions: add effects, transitions, titles, stickers, and more.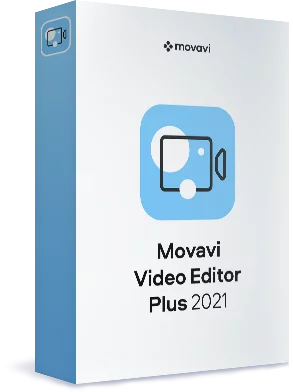 Movavi Video Editor Plus
Your next step in video-making
Edit video clips, images, and audio on a timeline

Add transitions, filters, titles, and stickers

Animate objects using keyframes, use more built-in media

Export videos in any popular format
* The free version of Movavi Video Editor Plus has the following restrictions: 7-day trial period, watermark on the output videos, and, if you're saving a project as an audio file, an ability to save only half the audio length. Learn more
See Other Useful How-to Guides