The Best Slow Motion Video Players on the Internet
With so many videos on the internet today, you may come across a situation where you want to watch a video in a different way than how it was originally recorded. For example, you may be looking for a way to watch an educational video at a one-and-a-half or two times the speed that it was recorded. You may also search for a way to easily skip around to certain important parts of a video. The possibilities are truly endless.
With all of that said, we wanted to focus on finding and using slow motion video players. You can use a slow-motion video player to watch and export awe-inspiring videos at a slower speed than they were recorded. Some of the most surprising and shocking videos on the internet are in slow motion, so there is clearly a demand to view slow motion videos along with "normal" videos.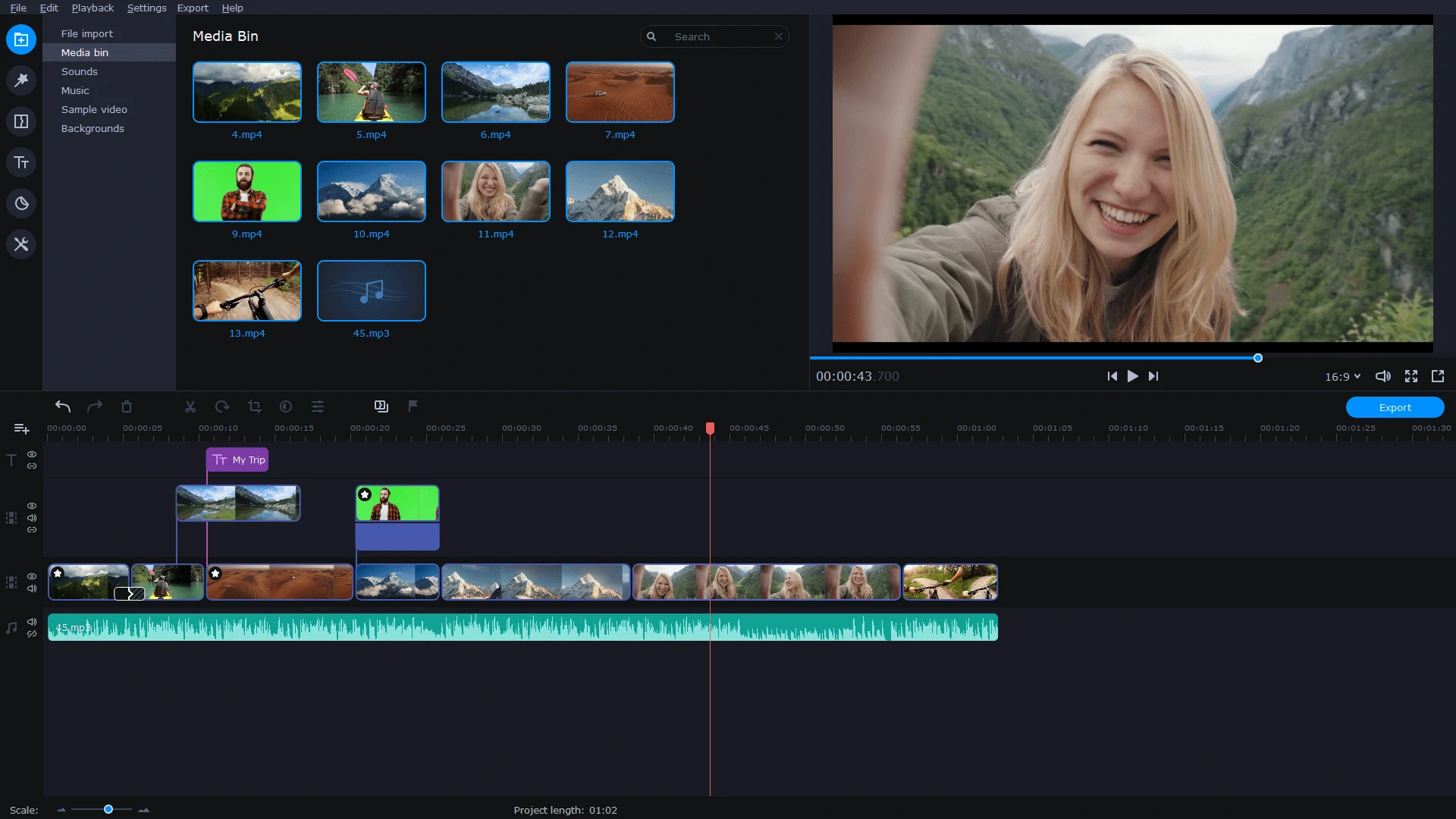 Top Seven Slow Motion Players
There are many slow-motion video players online. And because of this, it can be overwhelming to find the best video player for you. Much time can be spent trying to find the "perfect" video player or editor that can suit your needs.
There is no need to worry. We have saved you from this trouble and worry. After searching through the internet, we are proud to present our curated list of best slow motion video players. Like all of our other lists, the software below is not ordered based on rank or preference. Our ultimate objective is that you find the best slow motion players that work for you. Having said that, we believe that the following list of slow motion players will suit your needs, regardless of your experience level or your project.
| Program | OS | Free or paid | Video-editing features |
| --- | --- | --- | --- |
| Movavi Video Editor Plus | Windows, Mac | Paid with a free trial | |
| VLC media player | Windows, Mac, Linux, Android, iOS | Free | |
| Elmedia Player | Mac | Free | |
| Flip Player | Mac | Both free and paid versions are available | |
| Slow Motion Video | Windows | Free | |
| ProAm - Analysis Studio | Windows | Paid with a free trial | |
| SloPro | iOS | Both free and paid versions are available | |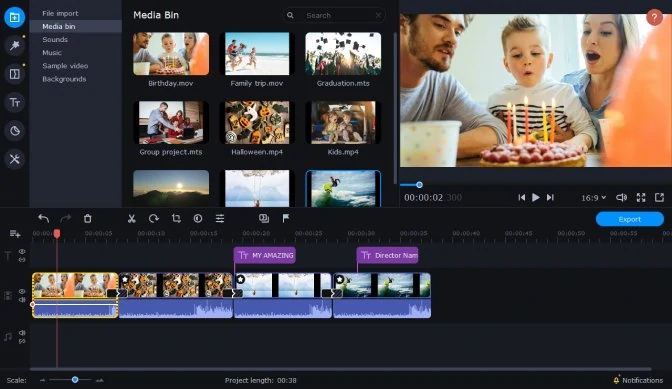 Out of full disclosure, Movavi Video Editor Plus is developed and sold by our company. That said, we believe that Movavi Video Editor Plus is one of the best ways to watch and change videos into slow motion videos. Video Editor Plus prides itself on its many features and its short learning curve. In fact, Movavi Video Editor Plus says that it only takes 20 minutes to master. You can download Movavi Video Editor Plus for free on Windows (specifically Windows 10, Windows 8, Windows 7, Vista, and XP) and Mac.
Price: Free trial/Full version for $64.95
Features
Slow motion feature
Easy export in any popular format
Direct sharing on video sharing sites like YouTube
Pros
Easy to master
Many editing options
Cons
The full version of the app is paid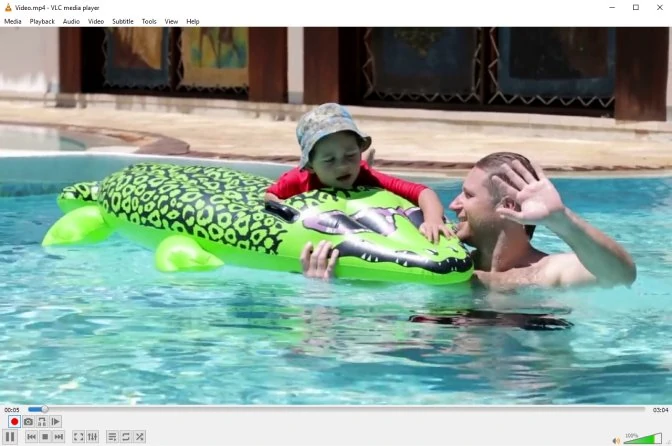 VLC media player is an open-source multimedia program. VLC media player prides itself on being simple to use, fast, and powerful. It plays most multimedia files, along with DVDs, CDs, VCDs, and other various streaming protocols. As with these other players, VLC Media Player is completely free. There is no spyware, ads, or user tracking when using VLC media player.
Price: Free
Features
Wide-format support
Compatibility with Windows, Mac, Linux, Android, and iOS
Pros
Can play videos with a slow-motion effect
Has a few basic video-editing features
Cons
The settings may be confusing for beginners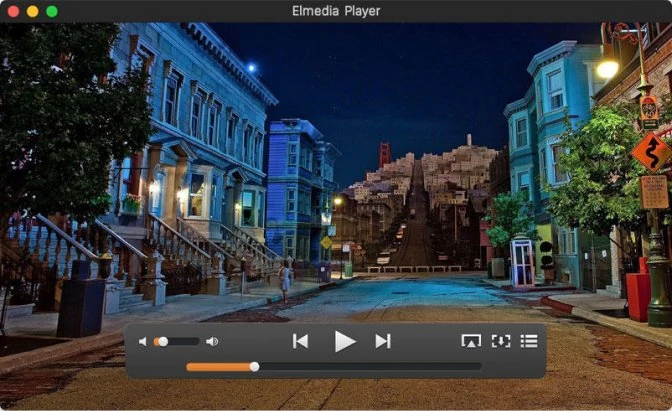 Elmedia Player is a self-described "universal video player." It prides itself on its versatility. It can play videos in a wide array of file formats like FLV, MP4, MOV, DAT, and MKV. Elmedia Player is available on Mac. It also provides a thorough user manual should you have any questions about using the video player.
Price: Free
Features
Advanced video playback and slow motion effect
Ability to create bookmarks at particular parts of your video
Native volume control
Pros
Plays videos in popular formats
Can loop any audio or video clip continuously
Cons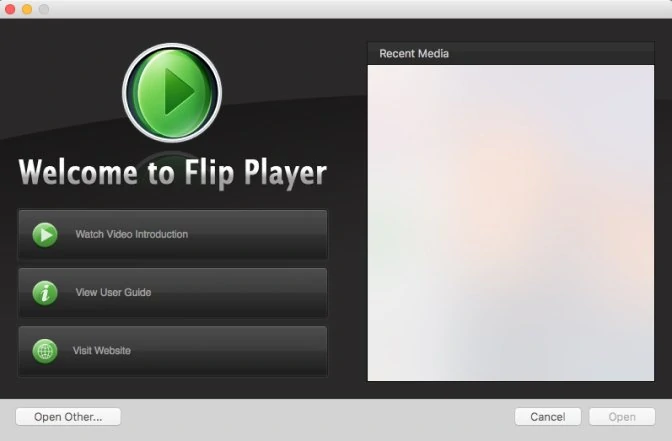 Created and developed by TeleStream, Flip Player is another video editor that allows you to play and create videos in slow motion. Compared to other video editors and players, Flip Player is simpler in terms of its appearance and features. FlipPlayer has both a free and paid version. The paid version costs USD $29. Unfortunately, the paid version is the only version that contains slow motion playback. Like Elmedia Player, Flip Player has released a user guide to answer frequently asked questions.
Price: Free/Pro version for $29
Features
Slow motion playback
Non-intrusive playback controls
Instant replay navigation
Option of dimming background lights
Pros
Easy to use
Playback of your videos in popular formats
Cons
Advanced features are available in the paid version only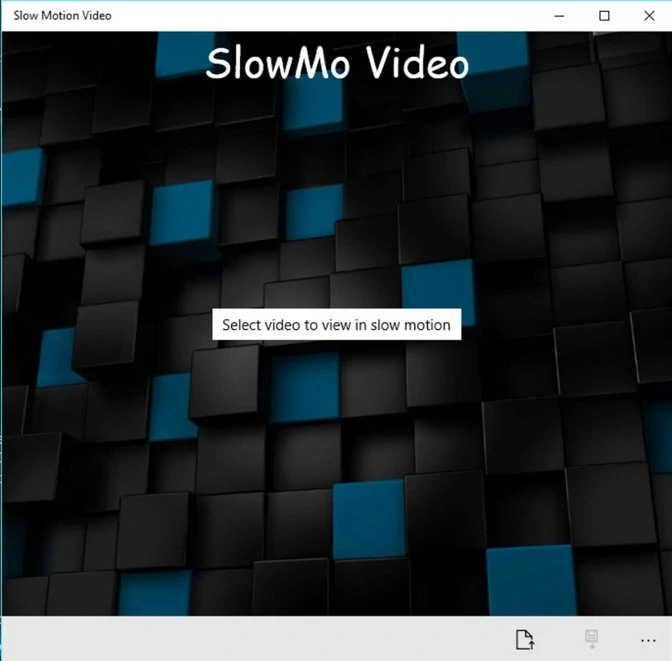 Slow Motion Video is one of the simplest video players on this list, yet it focuses on making it easy to view slow motion video. According to the creators, Slow Motion Video can be used for things like watching sports or dancing videos or even just viewing hilarious videos with your children. You can find it in the Microsoft store.
Price: Free
Features
Slow motion effect
Ability to double the speed
Supported on Windows 10 or higher, Xbox One
Pros
Completely free
User-friendly interface
Cons
Saves edited videos without audio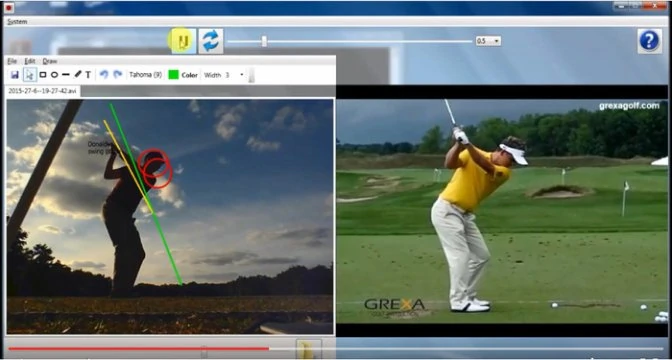 ProAm - Analysis Studio can turn your laptop into a slow-motion capture and analytics tool. Analysis Studio is mostly targeted for individuals in the sports industry. It also prides itself on its simplicity of use. Finally, ProAm - Analysis Studio is available for Windows only.
Price: Free trial/Full version for $65
Features
Live video recording at 125 frames per second
Immediate side-by-side analysis
Pros
Can add your own drawings to videos
Suitable for analyzing sports videos
Cons
Compatible with Windows only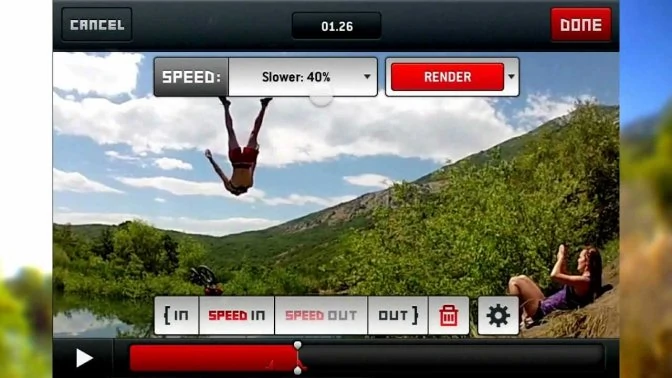 SloPro markets itself as the number one slow-motion video app on iTunes. There is a three-step process to use SloPro. You first shoot the video that you want to capture. From there, you edit the video and add slow motion effects using the software's editing system. Finally, you can share your slow motion videos to popular websites like Facebook and YouTube. SloPro also offers a pro upgrade that allows you to remove watermarks, export your videos to your camera rolls, and email your videos.
Price: Free/Pro version for $3.99
Features
Slow and fast motion effects
In-app sharing
Supported on iOS 9.0 or later
Pros
Can edit a video while shooting
Provides different slow motion effects
Cons
Adds watermark in a free version
How to Create and Play Slow Motion Videos
If you want to create your own slow motion video, we recommend you try Movavi Video Editor Plus. Download the app and follow the steps below.
Download the installation file, install the program on your PC or Mac and launch the video editor.
Click the Add Files button, select a video you want to edit and click Open. Next, drag your video to the Timeline.

Hit Clip Properties to change the video speed. Move the Speed slider to the left to make your video slower. You can play the video in the preview window.

To save the edited video, click the Export button, specify the settings and hit Start.
Get Started Today
Watching and editing slow motion videos can be an extremely fun experience. Finding the best editor and player, however, is much less fun.
Even though there are many slow-motion players on the internet today, the seven players and editors listed above are the easiest to use, provide the most flexibility to play and edit your videos, and have great documentation to answer any questions that you may have.
Whether you choose Movavi Video Editor Plus or something else, we hope that you use one of the above video players for your slow motion needs. Having said that, if you have any questions or would like to learn more about Movavi Video Editor Plus, don't hesitate to contact us. You can download a trial version of our program by clicking here.
Frequently Asked Questions
How Do I Slow Down a Video in Windows Media Player?
To watch a video in slow motion, open the video in Windows Media Player, right-click to open the menu, and select Enhancements. Then click Play speed settings and move the slider to the desired speed.
If you want to add a permanent slow motion effect to your video, use video-editing software. Follow the link below to learn how to slow down a video using Movavi Video Editor Plus.
How Do You Make a Timelapse Video Slower?
Read the guide linked below to learn how to slow down a video.
If you want to know how to make a time-lapse video, here's a guide that will help you.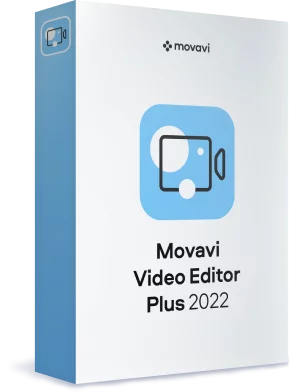 Movavi Video Editor Plus
Your next step in video-making
Edit video clips, images, and audio on a timeline

Add transitions, filters, titles, and stickers

Animate objects using keyframes, use more built-in media

Export videos in any popular format
* The free version of Movavi Video Editor Plus has the following restrictions: 7-day trial period, watermark on the output videos, and, if you're saving a project as an audio file, an ability to save only half the audio length. Learn more
See Other Useful How-to Guides