Download

Download

Movavi Screen Recorder
Adjust the recording settings
Record your screen
Edit (optional) and save the recording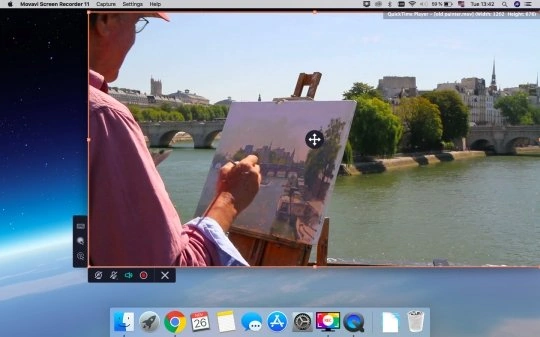 How to Record Video on Mac with an Advanced Screen Recording App
Looking for a way to preserve a live broadcast, your favorite music video, or a webcam chat with a friend, but not sure which software to choose? You can choose between dedicated screen recording programs and built-in tools in other apps.
Recording video can be fun and easy if you have an app by your side like Movavi Screen Recorder. This multifunctional program can record your computer screen activity and video calls, webinars, and online videos, make podcasts, and much more. It's also incredibly simple to use, which is why we believe it's the best way to record a video on Mac.
So, how to take a video on a MacBook? Run Movavi Screen Recorder. In the control panel on the right, select Screen recording. Position the capture frame and click the Start recording button to start recording. To finish recording, click Stop.
Download Movavi Screen Recorder for your computer (Mac OS X 10.10 or higher) and read the detailed guide below to learn how to record a video on MacBook Pro, MacBook Air, and other Mac computers.
Step 1. Download and Install Screen Recorder

DownloadDownload the program, open the installation file, and follow the instructions. The installation process will take just a couple of minutes.

Step 2. Set Recording Parameters

Launch the program. In the control panel on the right, click the Screen recording icon. You can capture the whole screen, a single window, or a specific area. To record a program window, just click on it and make sure that this window is surrounded by the recording frame. To select a custom area, click on the screen and drag the cursor, marking this area as a rectangle. The whole screen can be selected by clicking outside any opened windows. When the frame appears, you can manually change its size and position to meet your needs.

After you choose what to record, new panels will appear next to your frame. By default, Movavi Screen Recorder captures your system sounds: the System Audio icon is displayed in green. If it is gray, just click the icon to activate the option. To record your video with voice and/or webcam overlay, hit the corresponding icons and make sure they also turn green. When all the parameters are set, click Start recording to start.

Step 3. Record Your Screen

You can control the recording process by clicking Pause to take breaks or Stop to finish and save. You can also use the hotkeys: ⌥ ⌘ 1 to pause/resume the recording and ⌥ ⌘ 2 to stop it. After clicking Stop, you'll see a preview window in which you can review and trim your recording.

Step 4. Edit the Recording (Optional) and Save It

If you started recording too early or need to cut something from the middle of the resulting clip, use the built-in editor to trim your video. The position marker will help you to specify the borders of the unwanted sections: just place it wherever you need and click Cut. After that, move the marker to each unneeded segment (it will be highlighted in a darker color) and hit Delete fragment. Click Save As.

Now, adjust the parameters in the export window and hit Save.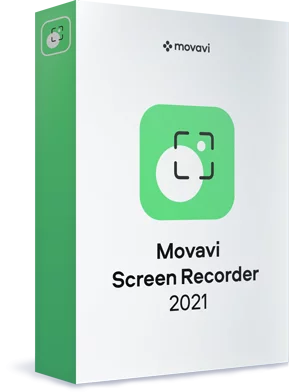 Disclaimer: Please be aware that Movavi Screen Recorder does not allow capture of copy-protected video and audio streams.
Movavi Screen Recorder for Mac
Capture video from your computer screen

Grab sound from multiple sources

Use the simple editing tools to make your recording perfect

Save videos in any popular format
Disclaimer: Please be aware that Movavi Screen Recorder does not allow capture of copy-protected video and audio streams.
How to Record Video on Mac with Specialized Recording Programs
Here, you'll learn how to how to record a video on Mac using recording apps like ScreenFlow or Voila.
In ScreenFlow, click New Recording. In the Configure Recording window that opens, select the desired option: record your desktop, a webcam, a microphone, or/and system audio. Click Record to start recording and Stop Record to finish.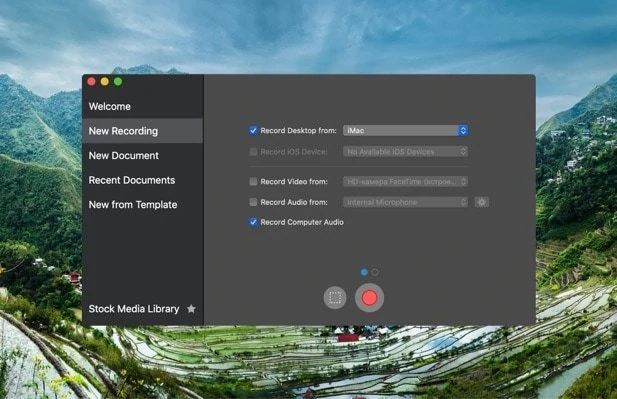 In Voila, open the drop-down Record menu and select the desired option: Fullscreen to record the entire screen or Selection to select the capture area. When you are ready to start, click the Start Record button. To stop, press Shift + Cmd + Esc or open the Status menu and click Stop and Save. Click Save As to save your video.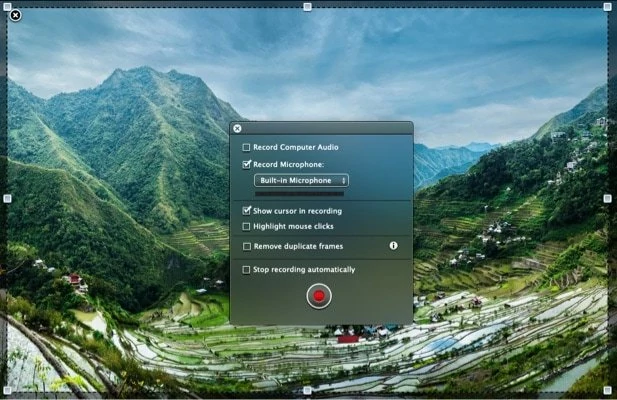 How to Capture Video on Mac for Free Using Screen Capture Tools in Other Programs
You can record video on Mac using the recording tools embedded in other apps. For example, you can try QuickTime Player, which is originally designed for another purpose but still can be used as a simple and free screen recorder.
Launch the player and go to the File menu. Select the New Screen Recording option and click Record. Hit Stop to finish. You can trim the recording if you wish. To save the result, open the File menu and hit Save As.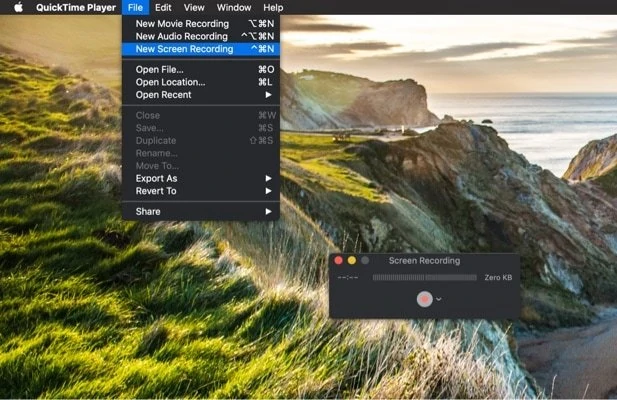 Now you know how to capture a video on a Mac laptop or desktop with three different types of software. We recommend using Movavi Screen Recorder since it's one of the easiest ways to take a video of the screen in HD quality.