Want to learn how to record a video on a Mac? Here, you'll learn about different video capture apps that will help you record screen on a Mac. We hope our review will find the easiest tool for screen recording.
Movavi Screen Recorder will help you easily capture a video on your Mac. The app lets you capture screen and webcam, system audio, and microphone. You can also draw on your video while recording and highlight the mouse cursor. After the recording is done, you can cut out unwanted parts from the video. The app offers several formats for export including MP4, MKV, and AVI.
How to record a video on a Mac with QuickTime Player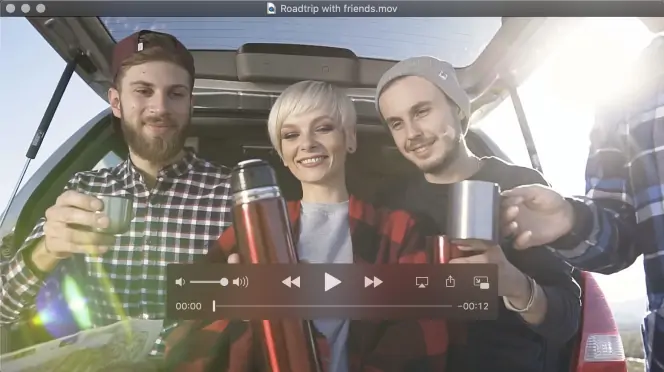 Best for: Convenience and simplicity
QuickTime Player is a multimedia program that is actually developed by Apple and included with all Mac devices, built-in with the macOS platform, so you don't need to do any extra downloading or installing in order to use QuickTime when you want to take a video of your screen.
Pros:
Built-in with your device
No need for extra downloads or installs
Easy to use
Cons:
Here's how to record a video using QuickTime Player:
Either launch QuickTime Player from an existing shortcut or type QuickTime into the launchpad to find it and launch it.
Once the program is open, click on the File button and then select New Screen Recording.
Click on the arrow to configure your recording settings; you can record with your microphone if you want sound on your video, and you can also choose to show mouse clicks if you want clicks to appear in the recording too.
When you're ready to start, press the Record button and select a recording method – QuickTime allows for both full-screen and partial screen recording.
When you're ready to finish recording, press the Stop button in the menu bar, just to the left of the WiFi symbol.
Press File and Save to save your new recording in a location of your choice.
How to video record on a Mac using hotkeys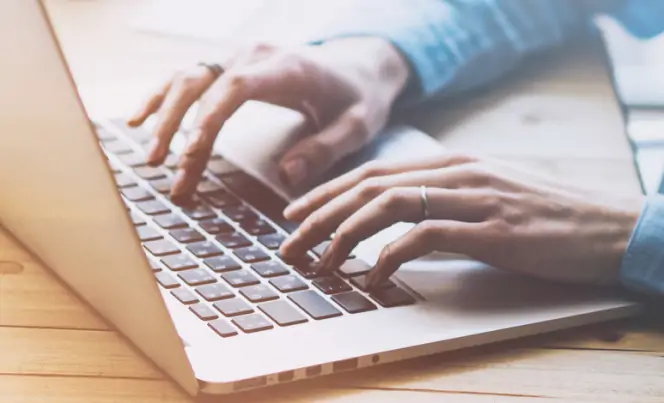 Best for: Recording quickly and urgently
When looking at how to record videos on a Macbook Pro or Air, you can also simply use some key combinations on your keyboard to start recording in mere seconds. This is a useful method when you need to start a recording very quickly or urgently.
Pros:
No installs or downloads required
Quick and convenient
Great for screenshots
Cons:
Can be difficult to remember the key combinations
Check the guide to learn how to record a video with hotkeys:
Press the Command + Shift + 5 keys at the same time to make the screenshot toolbar appear.
On the screenshot toolbar, click either Record Entire Screen or Record Selected Portion and choose the portion of the screen you'd like to record.
Click the Record button to start the process and the Stop button when you're finished to stop recording.
Right-click on the recording file, which should appear in the bottom right of the screen, and then use the menu to save it wherever you want or delete it.
How to record a video on a Macbook Pro, Air, and any other device
Best for: Versatile offline and online screen recording
One of the best methods for capturing videos on a Mac is to make use of desktop apps. These apps are downloaded and installed on your device, ready to be used whenever you need them. You can use them both online and offline, and they usually have the most features and functions of any screen recording tool or service.
Pros:
Works offline and online
Lots of features
Great for editing and sharing
Cons:
Have to be downloaded and installed
Best for: Recording various screen activities and simple editing
G2 rating: 4.5/5, 44 user reviews
Movavi Screen Recorder is a versatile video capturing solution that doesn't take up too much space on your device and can run on a wide range of systems without any issues. It allows you to record anything from video chats to flash animations to video game playing and conference streaming too, with high-quality results and up to 60 frames per second.
Pros:
Very accessible for beginners
High-quality videos
Available in many different languages
Cons:
Additional software needed for editing
Here's how to record a video on your Mac using Movavi Screen Recorder:
Download the program, open the installation file, and follow the instructions.
Download Movavi Screen Recorder for Mac
Launch the program. In the control panel on the right, click the Screen recording icon. You can capture the whole screen, a single window, or a specific area.
After you choose what to record, new panels will appear next to your frame. By default, Movavi Screen Recorder captures your system sounds: the System Audio icon is displayed in green. If it is gray, just click the icon to activate the option. To record your video with voice and/or webcam overlay, hit the corresponding icons and make sure they also turn green. When all the parameters are set, click Start recording to start.
You can control the recording process by clicking Pause to take breaks or Stop to finish and save. You can also use the hotkeys: ⌥ ⌘ 1 to pause/resume the recording and ⌥ ⌘ 2 to stop it. After clicking Stop, you'll see a preview window in which you can review and trim your recording.
Trim your recording if needed. To save your video, click Export, adjust the parameters in the export window, and hit Save.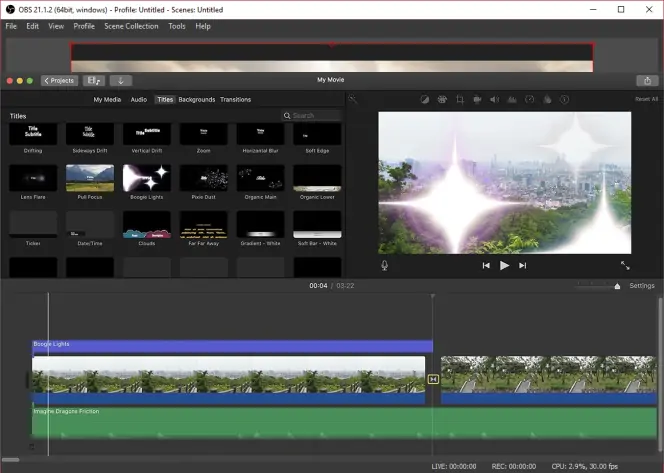 Best for: Professional-grade editing
G2 rating: 4.5/5, 45 user reviews
OBS Studio is a pro-level video recording app that is designed with intermediate and advanced users in mind. It has a highly customizable interface, advanced audio mixing, and many different editing effects and features that users can play around with to not only record videos but adjust and enhance them too.
Pros:
Professional-level quality
Lots of editing features and transitions
Advanced audio mixing
Cons:
Not very beginner-friendly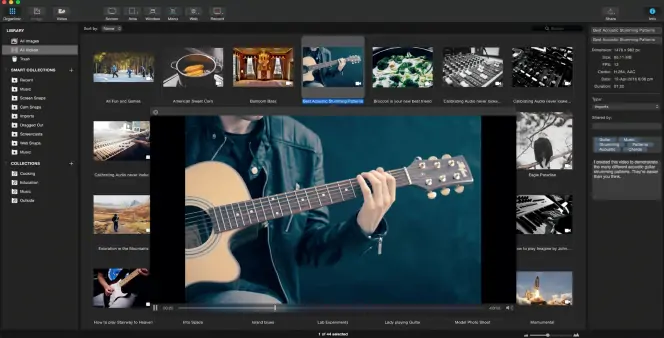 Best for: Informational and educational videos
Mac App Store rating: 4.4/5, 252 user ratings
Capto is a screen recording, capture, and editing app that can be useful for taking screenshots and making videos of whatever is on your screen at the time. It offers lots of useful editing options like allowing you to add shapes, icons, arrows, text, and numbers to your screen, making it helpful for creating informational or educational videos.
Pros:
Regularly updated to add features and fix bugs
Designed with the Mac OS X platform in mind
Many useful editing features
Cons:
Some users report bugs and problems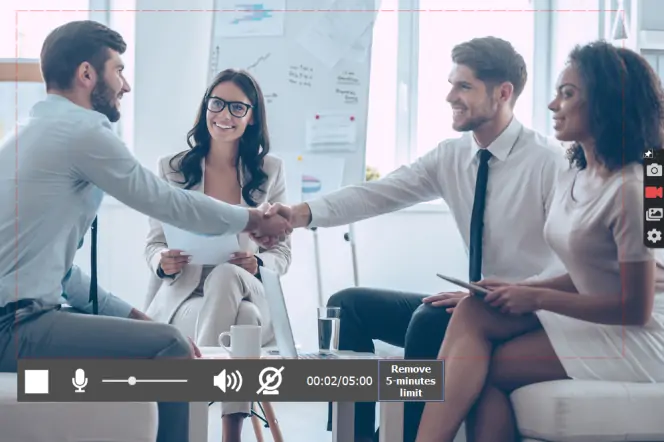 Best for: Free video recording
Trustpilot rating: 4.1/5, 47 user reviews
ScreenRec is a completely free screen recorder without any limitations, watermarks, or restrictions. It lets you capture screenshots and videos with just a single keystroke and share them with your friends or store them securely in the cloud.
Pros:
Very easy to use
100% free
No ads or watermarks
Cons:
How to capture a video on a Mac online
Best for: Screen recording without any downloads or installations
Another option you have when looking at how to capture a video on a Mac is to use online apps that don't need any kind of download. These apps all run in your browser without the need for installation, but they do sometimes have limits in terms of file sizes and video duration.
Pros:
No downloads
No installations
Compatible across browsers
Cons:
Some limitations and restrictions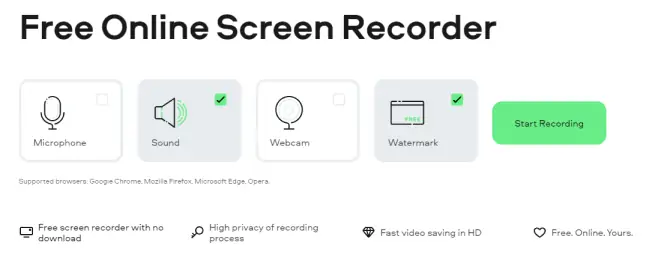 Best for: Ease and convenience
Trustpilot rating: 4.6/5, 109 user reviews
Screencapture.com is a popular online recorder tool you can use without the need to download or install it. It works in all major browsers and languages, is very simple to get started with, and has strong security features to prevent anyone else from viewing or downloading your videos without permission.
Pros:
Very easy to use
Works across all major browsers
Strong security
Cons:
Watermark will appear on your videos
Follow these steps to record a video using this tool:
Head to the official Screencapture.com site.
Go to Screencapture.com
Choose your settings if you want mic or cam recording.
Press the Start Recording button to begin.
Your browser will ask you for permission to record, so click the Allow button to grant this permission.
Press Stop when you're done recording and save your file.
Apowersoft Free Online Screen Recorder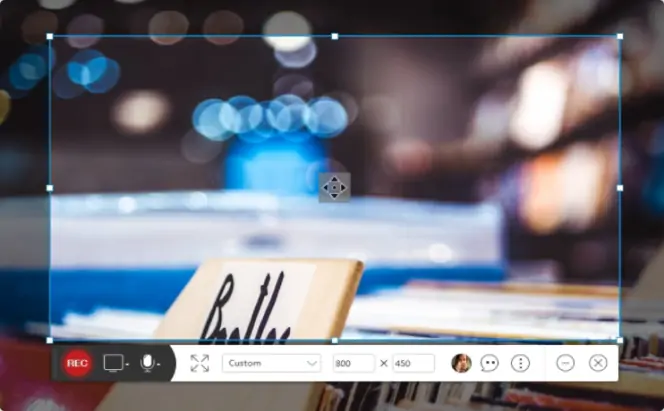 Best for: Editing while recording
TechRadar rating: 4.5/5
Apowersoft's screen recorder is a simple to use web tool that focuses heavily on editing recordings as you make them, so it has a lot of appeal for gamers and streamers. It allows you to add annotations and icons to your clips, as well as coming with useful share features to upload to sites like YouTube and Vimeo at the click of a button.
Pros:
Great sharing options
Many file formats to choose from
Excellent on-the-fly editing
Cons:
Acethinker Free Online Screen Recorder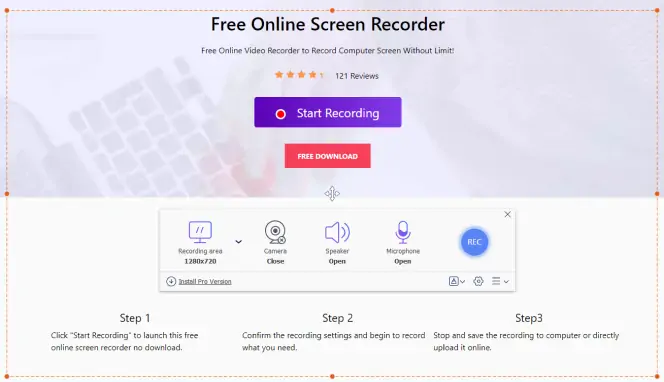 Best for: Screencasting in many formats
AceThinker rating: 4/5, 121 user reviews
Acethinker Free Online Screen Recorder is another simple tool for people who want to screencast on my Mac. It allows you to save in popular formats like AVI and MP4, and it also functions with webcam and mic recording too. It's a popular choice with people who want to make a tutorial and how-to videos.
Pros:
Instant publishing to YouTube
Many file formats
Works with mic and cam
Cons:
Requires a launcher download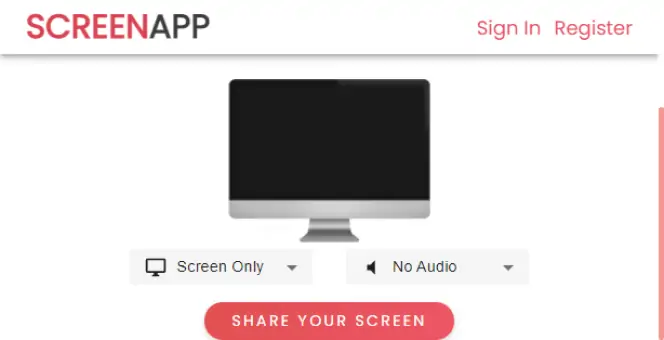 Best for: Recording short clips
ScreenApp.io is a fully free screen recorder that demands no registration, payment, download, or installation. It can let you record and save videos to your device in seconds, working across major platforms like Mac, Windows, and Linux. You can record the full screen or individual tabs and windows, and you can use basic editing to trim your clip before saving it.
Pros:
Completely free
No downloads or installs
Very simple for beginners
Cons:
Lacks editing and advanced features
How to take a video of your screen with browser extensions
Another option you can use is to install extensions to your browser for making videos of your screen. This is a quick and easy method, and it can work across many different devices, but these extensions have some limitations.
Pros:
Simple and fast downloads
Minimal system resources required
Works across many browsers
Cons:
Some restrictions
Won't record system audio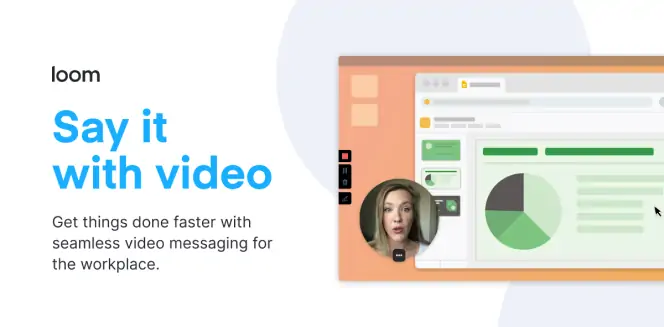 Best for: Chrome users
Chrome Web Store rating: 4.7/5, 10,069 user ratings
This Chrome extension requires only 6 megabytes of space and is used by millions of people for recording videos on one of the world's most popular browsers. It's very simple to use and offers basic editing to trim clips and add call-to-actions.
Pros:
Simple setup
Very lightweight extension
Basic editing features
Cons:
5-minute limit on free videos
Here's how to video record on a Mac with this extension:
Download and install Loom for Chrome.
Download Loom
Click the purple icon to open the Recording menu.
Choose your recording option, configure the settings if necessary, and press Start Recording to begin the process.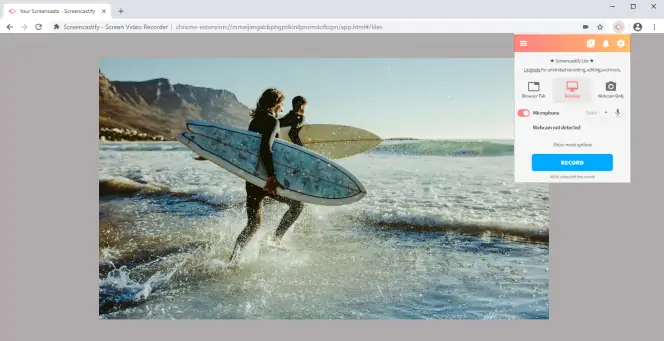 Best for: Drawing over videos
Chrome Web Store rating: 4/5, 11,568 user ratings
Screencastify is another useful extension for Chrome that stands out for its real-time editing. It allows the user to draw over videos as they make them, which is really useful when making troubleshooting guides or software tutorials.
Pros:
No registration required
Useful drawing tool for on-the-fly editing
Easy uploads to YouTube and other platforms
Cons:
Can't customize capture area
Nimbus Screenshot & Screen Recorder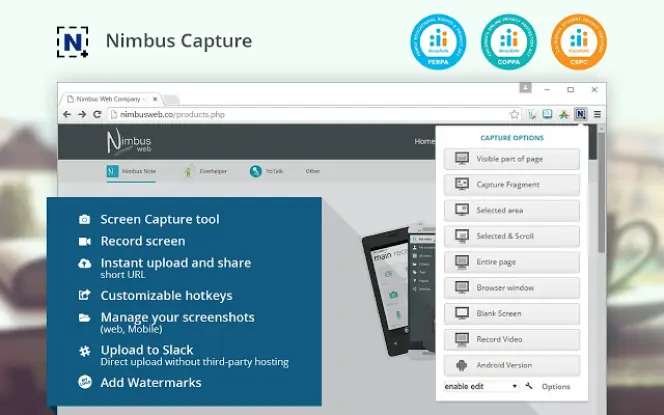 Best for: Taking screenshots
Chrome Web Store rating: 4.6/5, 14,424 user ratings
Nimbus Screenshot & Screen Video Recorder is a versatile extension you can use for both still images and videos of your screen. You can customize the capture area as desired, and all videos and shots can be edited and annotated. It's also helpful for making GIF files, but many features are premium only.
Pros:
Straightforward user interface
Useful for making GIF files
Good for screenshots
Cons:
Free trial is very limited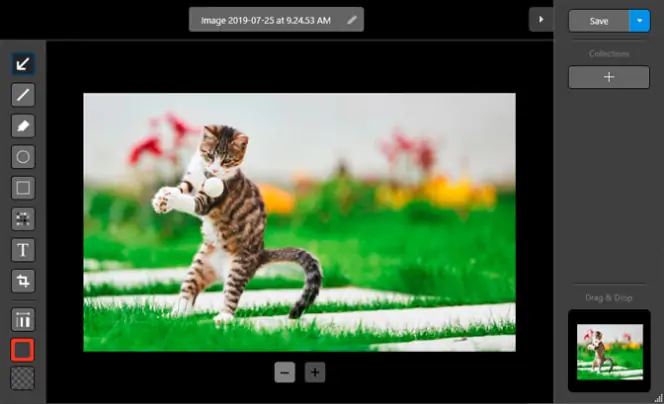 Best for: Business collaboration
Chrome Web Store rating: 4.3/5, 258 user ratings
CloudApp is one of the most-used screen recorders on Chrome, helpful for capturing screens and webcam feeds and offering basic editing and instant sharing too. All content is uploaded with either a public or private URL you can share with your friends or colleagues, making this a good tool for business.
Pros:
Great for business
Easy sharing
Simple editing
Cons:
Some users report bugs and crashes
How to record a video call
You might want to capture a recording of a video call you makeover services like FaceTime or Skype on your laptop or computer, and this is also possible in a few different ways. On Skype, the best way is to use the app's built-in recording feature to capture the call. To do this, press the Options button and then click on Start Recording in the drop-down menu.
You can also use any of the apps listed above to record your calls as you make them on different platforms, and you can choose to either record the whole screen or just sections of it. Using apps won't let the other person know that you're recording though, so it's recommended to let everyone know before you start and make sure that they're comfortable with being recorded.
How to record screen videos for publishing on social media and YouTube
Many people like to make video content for social media platforms such as Facebook or video sharing sites like YouTube. A lot of apps for screen recording on Mac actually have social features built-in that will allow you to quickly and easily share your screen videos on major social media sites.
You can also make use of different apps to help with this process. The IM+ app, for example, lets you manage all of your social accounts from one simple window, easily sharing videos across platforms with your contacts and followers. IM+ can also be used to share videos straight to your Instagram feed.
If you're more of a Facebook user, you can use Elmedia Player to quickly record new Facebook videos or even save existing Facebook videos onto your device, and if you like to use WhatsApp, the ChatMate for WhatsApp app lets you record and upload videos directly with a single button press, being more powerful and rapid than WhatsApp's own built-in video maker.
How to edit recorded videos
After recording your videos, you may want to edit them, trimming unnecessary parts of each clip, adding annotations, adjusting the colors, and so on. There are several apps you can use to do this.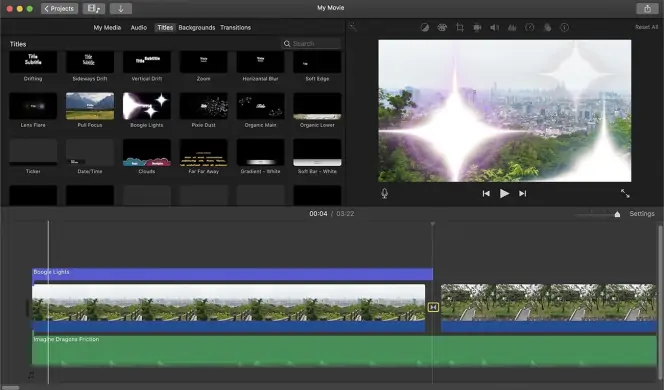 Best for: Beginner editing
G2 rating: 4.3/5, 289 user reviews
iMovie is a multifunctional video app for Mac that can be used for viewing, sharing, and editing your clips. You can add titles, transitions, and various other effects, as well as trimming clips, and making great quality videos with ease, as everything has been designed to be beginner-friendly. The only downside is that it takes up a lot of system space
Pros:
High-quality results
Lots of editing options and features
Built-in sharing capacities
Cons:
Requires a lot of system space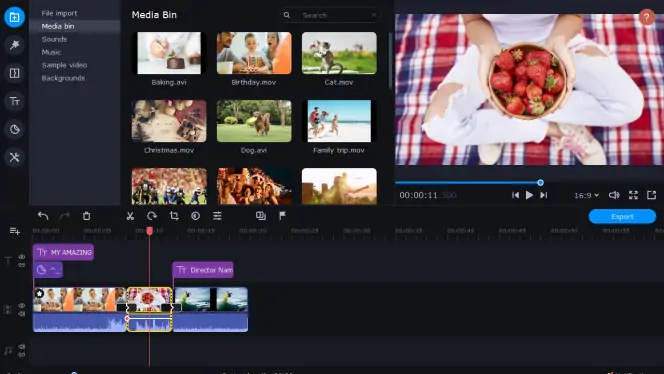 Best for: Content creators and advanced editing
Trustpilot rating: 4.6/5, 9,844 user reviews
Movavi Video Editor Plus is a free download video editing program for Mac that offers lots of different features for content creators. You can use ready-made intros, animated titles, stickers, slow-motion, reverse, green screen-style background effects, and much more. You may also save your videos in multiple formats like MOV, AVI, and MP4.
Pros:
Straightforward and accessible for beginners
A huge range of editing options and features
Works with all major movie formats
Cons:
The free version has limited features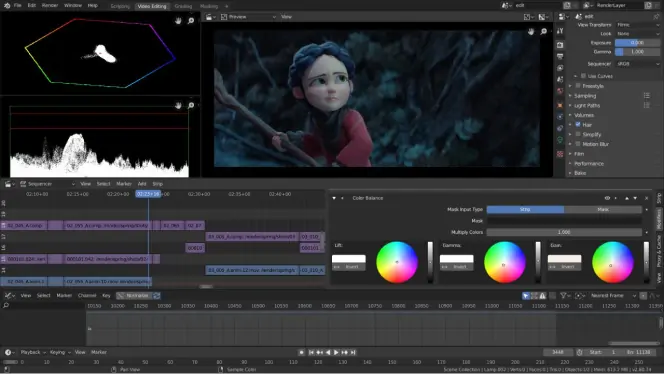 Best for: Business editing and animation
Capterra rating: 4.7/5, 574 user reviews
A good choice for business and professional editing, Blender is a high-end video editing program with GPU and CPU rendering, modeling, sculpting, and simulation features, in addition to standard video editing functions.
Pros:
Professional-level features
High-end editing
Good for business use
Cons:
Quite intimidating interface for new users
How to share recorded videos
Once your video has been recorded, edited, and saved to your Mac, you may want to share it with friends, family, or your fans and followers online. Many apps on this list, like QuickTime, come with their own built-in sharing features you can use. This allows you to simply click the Share button in the app itself and then send your videos off to different social networks or via email.
How to upload recorded videos on iTunes
After you've recorded a video on your Mac using one of the many methods listed above, you may want to add it to your iTunes library for quick and convenient access later on. To do this, a good method is to make use of an app like iFlicks.
This app lets you convert videos on your device into iTunes-friendly formats, as well as letting you add tags and descriptions, and then press the Add to iTunes box to send the videos to your iTunes library.
How to choose a screen recorder for a Mac
If you're looking for a screen recorder for your Mac, there are a few things to consider.
Features. Do you want to record your entire screen or just a portion of it? Do you need to record audio as well as video? Find out if the app has all the features you need.
Pricing. Some screen recording software is free, while others come with a subscription fee. If you plan on using the software frequently, it may be worth paying for a subscription. However, if you only need it occasionally, free software may be sufficient.
Ease of use. Some software is very user-friendly and easy to set up, while others require a bit more technical know-how. Choose the app that is simple to work with.
Frequently asked questions
Is it possible to record a video on my Mac?
Yes, it is possible to record videos on a Mac. You can choose from a wide range of methods, programs, and tools to do this, including programs like QuickTime Player, hotkeys, desktop apps, online apps, and browser extensions.
How do I record video and audio on my Mac?
Search for QuickTime Player in the launchpad and launch the program.
Click File and then New Screen Recording.
Press the Record button and choose either full-screen or partial screen recording.
Press the Stop button when you're done.
How do I record my Mac screen without QuickTime?
You can use various other tools and applications to record your Mac screen without using QuickTime. Examples include desktop apps like Movavi Screen Recorder or even hotkeys for instant recording on the fly.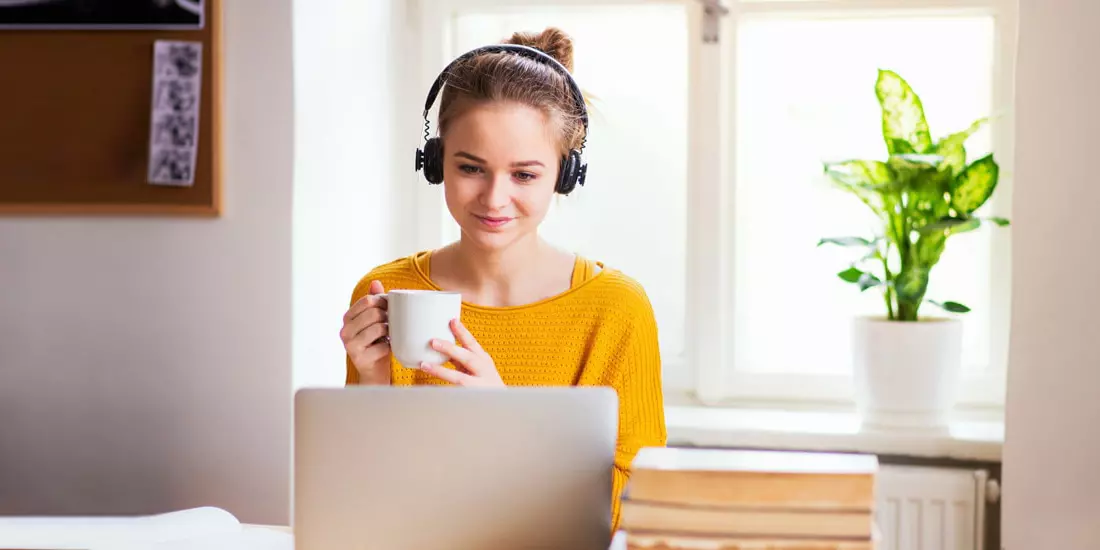 Movavi Screen Recorder
The perfect way to record from your screen
Sign up for news and special offers