How to Use Movavi's YouTube Video Maker
What do you need to make a good YouTube video? In fact, many popular YouTube videos are home-made clips and comic shorts, shot on mobile phones. The most important thing is that the subject matter you capture is interesting or funny. If you have great videos and/or photos, you can perfect and edit them quickly and easily with Movavi Video Editor, export the result and put it on YouTube!
How to make a video for YouTube? Just download a free trial version of Movavi Video Editor, go through the five simple steps below, and create your first YouTube video!
Open Your Files
After you've downloaded and installed our YouTube video creator, following the onscreen instructions, launch the program and click Create a project in full-feature mode in the welcome window. Then click Add Media Files, and select the video, audio, and pictures you want to use.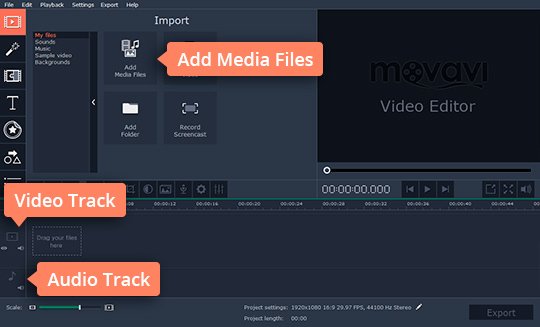 Add Some Special Effects
First, let's add some effects to make your video look more professional. Open the Filters tab shown in the illustration, and you'll see a list with dozens of special effects for every possible need. To use any effect, just drag it down to the video segment you want to apply it to. You can even use several effects at once if you want. If you want to remove any effects you've already chosen, click on the small star icon on the video clip to see a list of applied effects. Choose the effect you want to delete and click Remove. For more information, check our guide on how to add special effects to a video.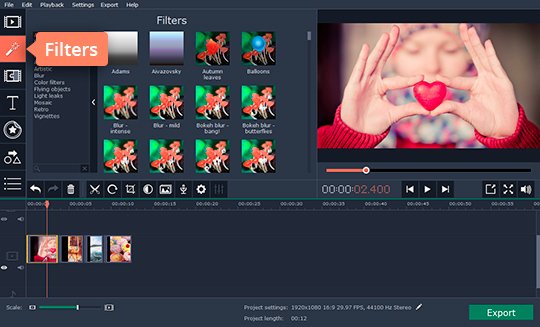 Incorporate Fades
Make your video even more engaging with cool animated transitions between segments. Open the Transitions tab, choose the styles you like from the list, and drag them onto the spaces between clips in the working area. Double-click the transition in the working area to change its duration. Want to learn more? Check out our guide to adding animated transitions to a video.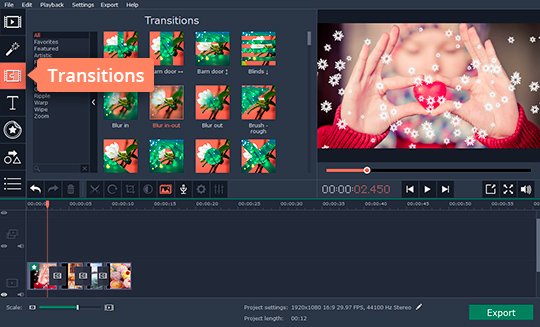 Add a Soundtrack
After you've applied all the filters and effects you want to your future masterpiece, you can add a soundtrack or even your own voiceover to comment on what's happening in your video. To add music to the video, upload audio files by clicking Add Media Files in the Import tab, or drag them from the folder to the working area.
If you want to record a voice track with commentary, click the special microphone button above the timeline, check your microphone, set the necessary parameters, and click Start Recording. At the same time, the program will start playing your clip in the preview window so you can be sure to match your voiceover to the video in real time.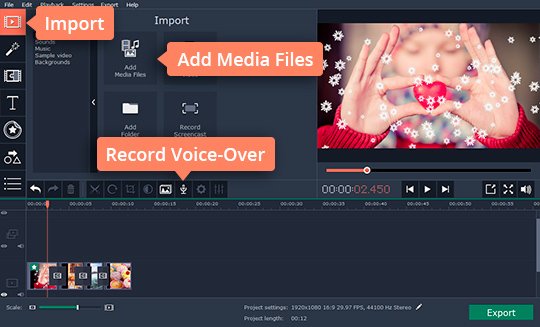 Add Titles and Callouts
To create subtitles, open the Titles tab, choose your preferred style, and drag it onto the special Titles Track in the working area. To enter the text, double-click the title and type your text in the preview window. Here, you can also edit other title parameters, such as duration, speed, font, and color. To save the results, click Apply at the upper right corner of the window.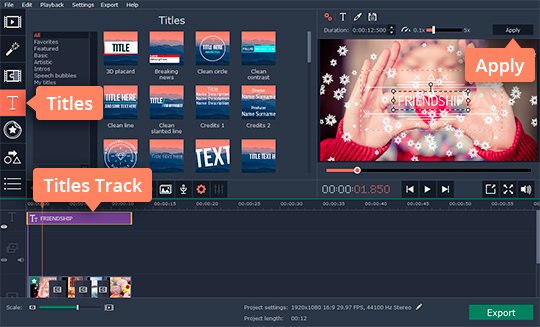 You can also add different graphic symbols, like arrows and speech bubbles, to your YouTube video. To do this, open the Callouts tab and choose the symbols you like. Add and edit callouts the same way you worked with titles.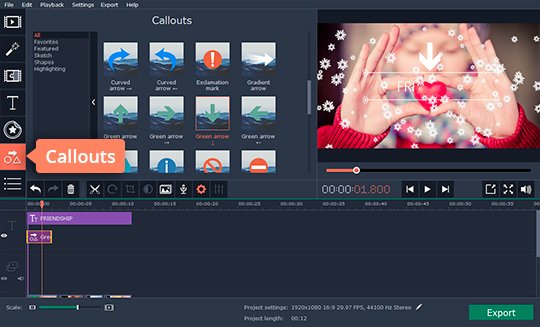 Save Your Video and Share It on YouTube
Now your video-making process is complete. All you need to do is publish your video on YouTube. Relax! It's easier than you think and takes just a couple of minutes. Click the Export button and select the Upload online tab. Now sign in to your YouTube account using the Sign in button, then fill in the information about your video, and click Upload.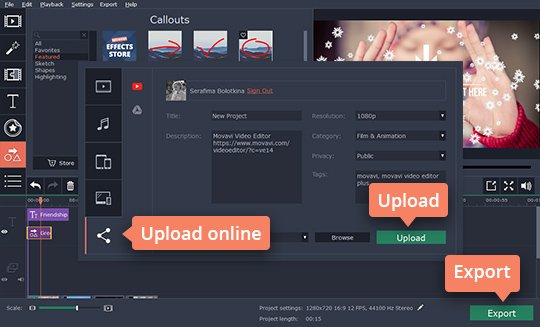 Making videos for YouTube is easy with Movavi Video Editor – the best video-editing app for beginners and intermediate users!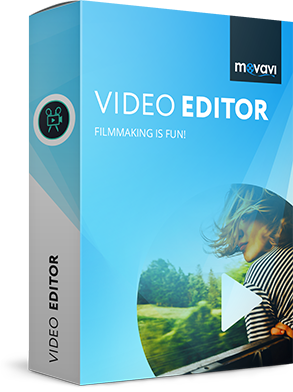 Movavi Video Editor
Creating videos has never been so easy!
Edit video clips, images, and audio on a timeline

Add transitions, filters, titles, and callouts

Use special effects like Chroma Key and Slo Mo

Export videos in any popular format
See Other Useful How-to Guides