Top 6 Best Free Watermark Makers for Mac and Windows
Are you in search of a free watermark maker to customize your contents? You are in luck! This article gives a quick, yet an in-depth review of the top 6 best free watermark software on the market.
Why do you need one?
Today, the internet has empowered many with uninterrupted access to virtually all information. The web is packed full with tons of videos, photos, music, movie, books, etc. You can find just about any information on the web today.
While this is a good step in evolution, it also leaves room for others to plagiarize or convert someone's content. How would you defend your content? What would you do if someone is making waves with your 'hard work' without giving you any credit as the original author?
Cases like this come up every now and then. This makes it paramount to safeguard your contents on the web. And what better way to do that than to leave an indelible 'signature' (watermark) on the content?
Besides protecting your intellectual properties, inputting watermarks in your photos and videos is also a good way to advertise your brand. You could add an image or a text as a watermark to your photography to ensure anyone who sees it can trace it back to your page or website. Thankfully, watermarking a photograph is very easy. You can learn all about that in the link below.
Complete guide on adding watermarks to photos
Videos are not left out too. Videographers can use a video editor to insert a watermark text or image to your videos to show that you are the original creator and to attract people to your business too (for example, on YouTube). You do not need to be a pro to do this. Do check out this simple 3-step method in the guide below.
Expert tips to add a watermark to your video
Whoever sees the content, irrespective of where or how they saw it, can easily figure out the person or brand that created it. This serves as a sample of what you can do. Thus, drawing attention and traffic to your website or business.
Check These Out Before Choosing the Best Free Watermark Software
True, there are a number of freeware that allows you to add a unique watermark to your contents online. However, not all watermark makers are made equal. Here are a few questions you should answer while choosing watermark software.
Can I Apply Watermark on a Batch of Files at Once?

This may not be a major issue for someone working on a single video or photo. For a larger project, you should totally get one that allows you to watermark all files at a time. You do not want to spend hours on end inserting the same watermark on a pile of files.

Can I Add Variations of my Watermark?

Technology has made many incredible things possible today. Certain algorithms have been equipped to be able to remove watermarks from videos and photos on the web. To protect your intellectual property, it is advisable to use a watermark maker that allows you to add several variations of your watermark in a batch of contents. Using such a watermark app makes it impossible for an algorithm to learn the pattern and possibly eliminate it.

Does it Allow for Reformatting?

This is not much of a deal breaker though, but you will need a software that is capable of resizing your photo to an uploadable size after editing.

Can I Apply Any Watermark?

Most watermark programs today allow users to simply add a text over an image. They give very limited options for a more 'branded' logo, which is best for your business. Be sure to look out for one that allows you to leave your unique signature – whether an actual signature, a photo, or a text – on your contents.

Does it Work with Multiple Digital File Formats?

It is also crucial to check if your free watermark maker can handle multiple file formats. You definitely need one that can handle as many file formats as possible, not just GIF and PNG.
6 Best Free Watermark Creators for Windows and Mac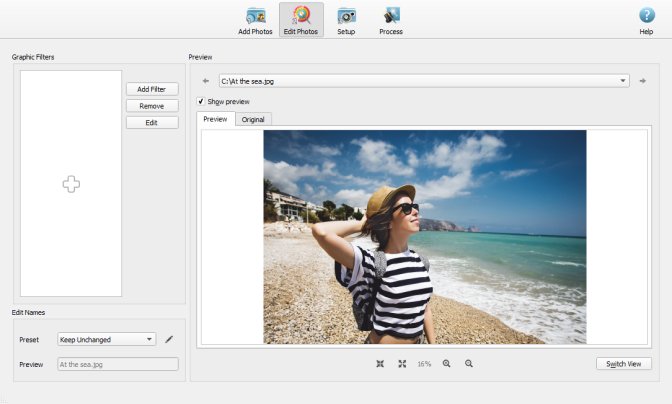 PhotoMarks is, undoubtedly, one of the best watermark makers for photography. It is equipped with peerless features that help you make the best of watermarks. With these features, you can make quality transparent watermarks on a batch of files without sweating it. Users are also given a variety of options to choose from – would you rather have a text watermark or a logo? Maybe both? Whatever your choice is, PhotoMarks gives you all the ingredients to create your watermark just as you want it. Even better, it works with over 50 different image formats.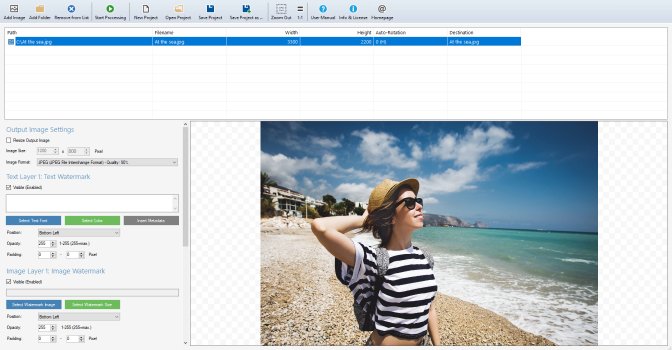 Arclab Watermark Studio is a great watermark maker tool for beginners and some experts – depending on the level of expertise you need in your content. But for basic watermarks that deal with graphic overlays and simple editing, it is a good way to go. Arclab Watermark Studio is totally easy to use and very fast at handling a batch of files. It is so simple that beginners and expert test their work out with it before moving to more advanced tools. This watermarking tool contains a fair range of both simple and advanced tools. So, you can be sure to create outstanding watermarks. That is only if you do not mind having their watermark across your image (the watermark is almost invisible). To remove this, you will have to opt for the full version which attracts a token.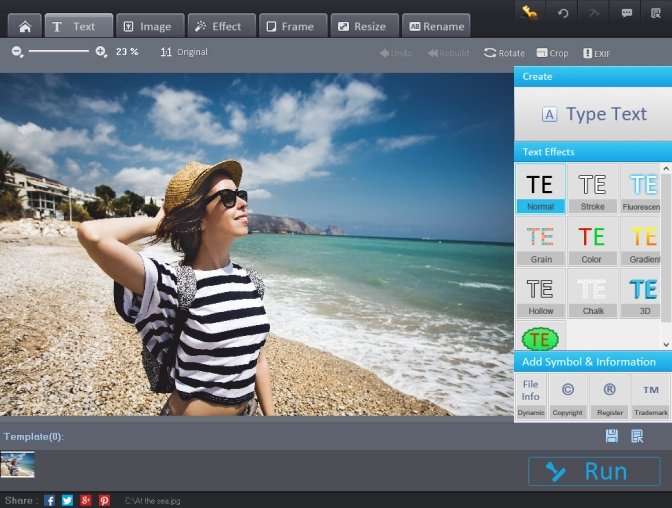 This app is one of many under the umbrella of the giant software company, Microsoft. Like other super watermark freeware, it comes equipped with several features that allow you to perform both basic and expert editing on your photos and videos. Watermark processes batches of files seamlessly and gives you the opportunity to change fonts, scale the watermark, resize, and do many more. It is as very easy to and teaches beginners how to add watermarks without any hassle. Even more, it is incredibly fast at processing piles of files. You also get to choose between a text and an image watermark and the exact location you would want the watermark. Nonetheless, you should know that this software works for Windows 10 and Windows 8.1 only.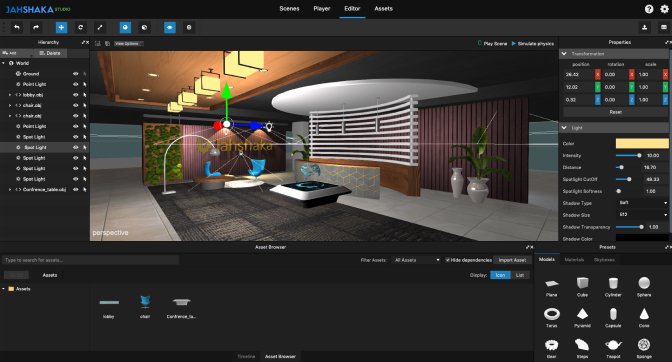 Like Watermark Software, Jahshaka is open-source watermarking software designed for major Windows operating systems such as Windows 10, 7, and 8.1. It works perfectly like other high-end watermark makers and it handles tons of files very quickly. Users are allowed to interchange between image watermarks and texts. They could also make a mix of both types of watermark. Jahshaka provides you with all the basic and advanced editing tools that you need to pull off any watermarking project. It also handles files in all popular formats. But, remember it doesn't work for Mac or Linux.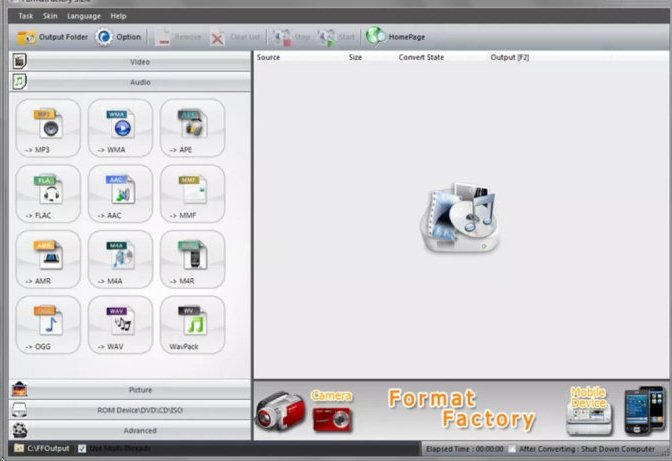 You must have heard of this excellent multimedia converter. Well, Format Factory is so much more than just a multimedia converter. It works perfectly as a watermark maker too. And it is arguably one of the best watermark makers available today. Despite being a freeware, Format Factory offers virtually everything you need to make a phenomenal signature on your photos or videos. Also, it shows excellent skills in handling videos and images in any format – WEBM, MP4, MP3, 3GP, FLV, etc. And, just like others, it is incredibly easy to use. You may want to check it out.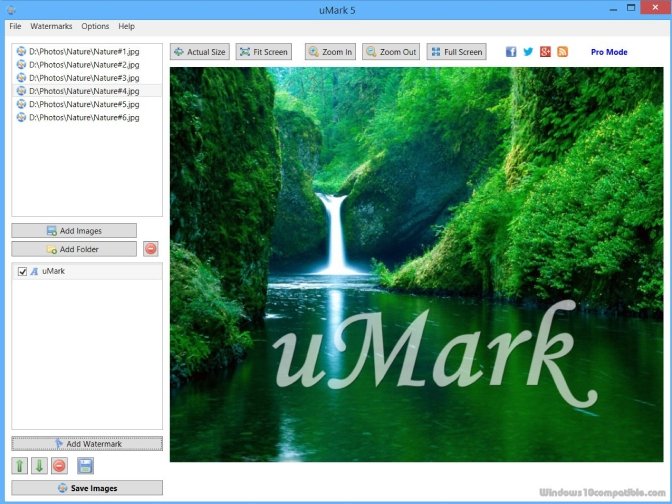 uMark is one of the incredible free watermark creators out there. The app comes in two version – free and paid version. However, unlike most apps in its category, the free version gives you as much bang for your bucks as the full version. With this watermark software, you create several variations of your watermark, whether as an image, text, QR code or shape. uMark has proven that it has it all. The software also handles files of different formats and gives you the opportunity to edit metadata and insert your copyright information. The program also tends to handle batch files as quickly as possible. You are sure to find this tool extremely useful. Notwithstanding, it is crucial to state that it has some minor shortcomings such as the compulsory specification of padding around images in a batch. This can be a bit challenging for someone working with several images with varying resolutions.
The web is our virtual Wild West. Anything can go south in a second. With more and more people flooding the online space, it is essential to mark your territory by inserting your digital signature on all your content. You can do just that with any of the free watermark apps listed above or download the Movavi Photo Editor. This easy-to-use photo editing tool doubles as one of the best watermark maker for Windows 10, 8, 7, Vista, and XP, and Mac OS X 10.7 or higher. You can use this tool to edit, resize, and add text to your photography. It is super easy and fun to use. Check it out!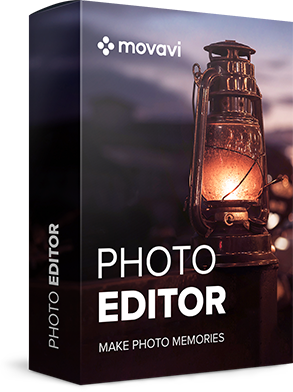 Movavi Photo Editor
The easiest way to turn any snapshot into an eye candy
Improve quality and retouch blemishes

Add effects and filters

Crop, straighten, and flip pictures

Change image backgrounds and remove objects
See Other Useful How-to Guides