List of the Best Free Video Compressors
Every video comes with a specific format so different videos have different formats. A video file format is a structure in which a video recording is stored in a computer's memory, on disc or other digital media. Different file formats have their different uses and what might be the right video format for one file might not be the right one for another file.
A normal video file in a digital format consists of two parts: a codec and a container. A codec is a program that is used to compress and decompress a video file, as there are times when some video clips are too large and may, therefore, be difficult to download or play. Some examples of codecs are FFMpeg, DivX, XviD, and x264. A container is a special file (or a collection of files) that stores information about the digital file. It is a combination of both audio and video data in a single file to allow for synchronized audio with video playback. Examples of some popular containers are AVI, MP4, FLV, and MOV.
The most common video format is MP4. Sometimes though, you may have issues with the speed and size of your MP4 video and because of that, be in need of a video compressor. Here is a list of the top MP4 compressors with quality video compression software for desktop, apps for Android and iPhone, and online tools.
Also check out Movavi Video Converter – a video compression software with intuitive interface, good video editing features, compatibility with many multimedia formats and high-quality retention of video quality.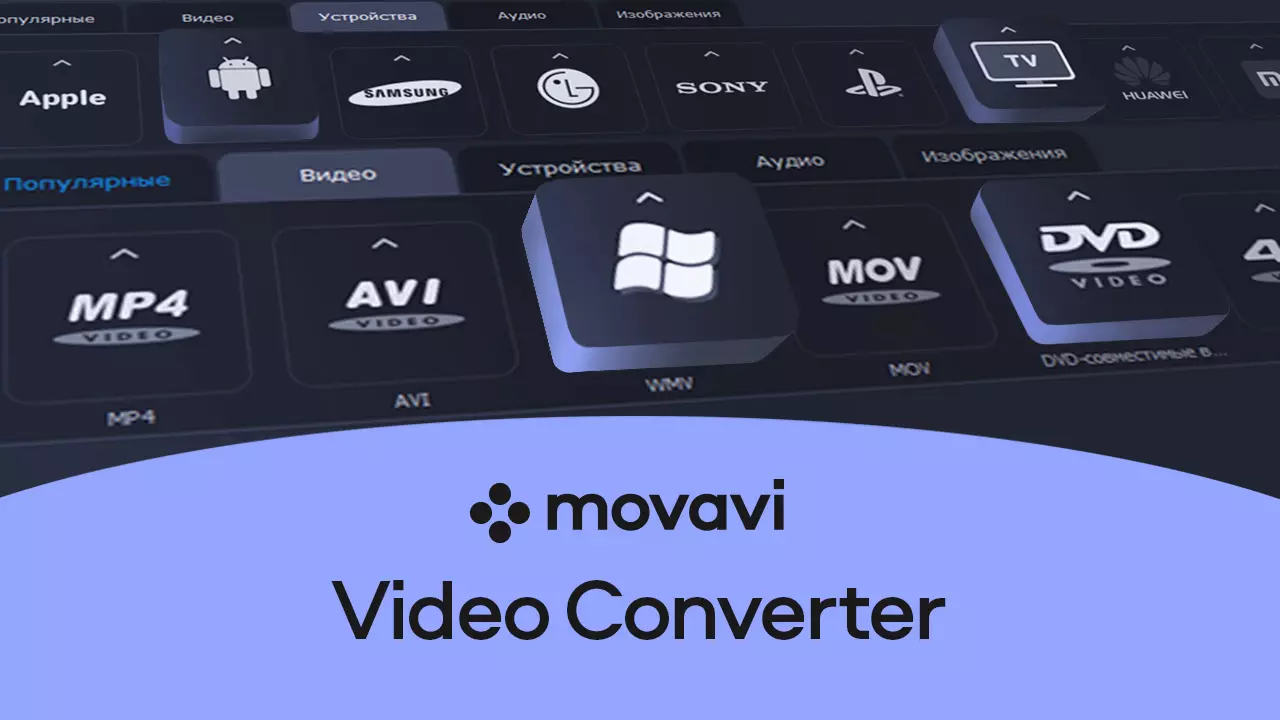 Best MP4 Video Compression Software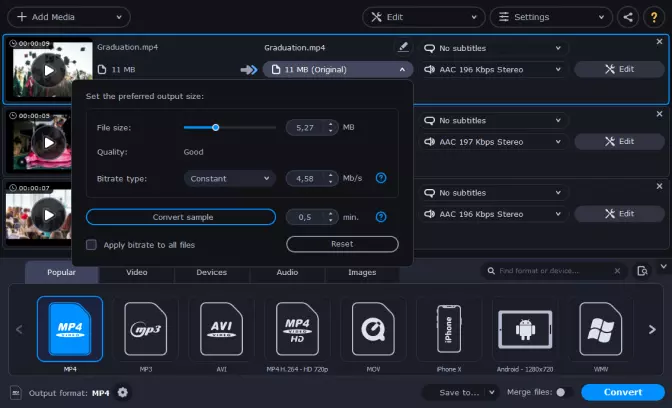 Movavi Video Converter is a video compression software that allows for high-quality file encoding, fast processing and easy compressing of videos. The program supports a wide range of media formats for iPad, iPod, cellphones, PC, and Mac.
Pros
It has a built-in editor that enables you to enhance files before conversion.
It produces good quality conversion of video clips.
Cons
Only the trial version is free.
Top Ten Reviews says that Movavi Video Converter is the fastest converter they tested. To read the full review, follow the link below.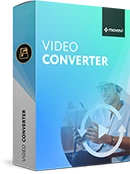 Movavi Video Converter
The ideal way to get your media in the format you need!
Convert video, audio, DVDs, and image files

Enjoy lightning-fast conversion without quality loss

Improve quality, adjust sound, trim and join files before converting

Save video and audio clips for easy mobile access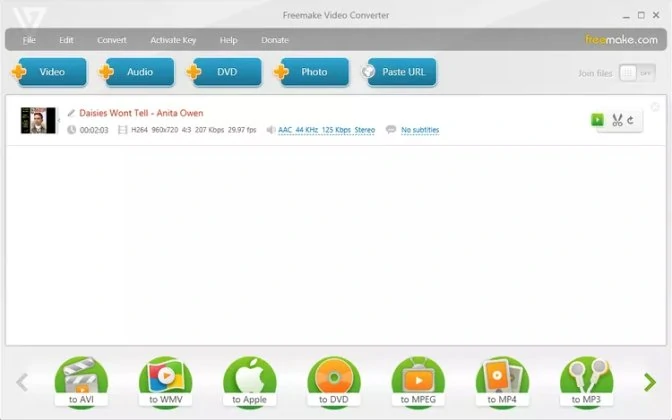 This free MP4 compressor consists of an extensive list of output selections including MP4, AVI, MPG, WMV, ROM and several other formats. It allows you to compress your MP4 video file to formats which are compatible with a wide range of multimedia devices and software like your PC or Mac. To use, just select the format you want your video compressed to.
Pros
It has an appealing and easy to understand interface.
It has a wide range of tools for video compression.
Cons
Upgrading it to the Gold Version is not free.
TechRadar says that you don't need any specialist knowledge to use this program. They also point out that there're no ads in the app, which is great! To read the full review, follow the link below.
Windows Movie Maker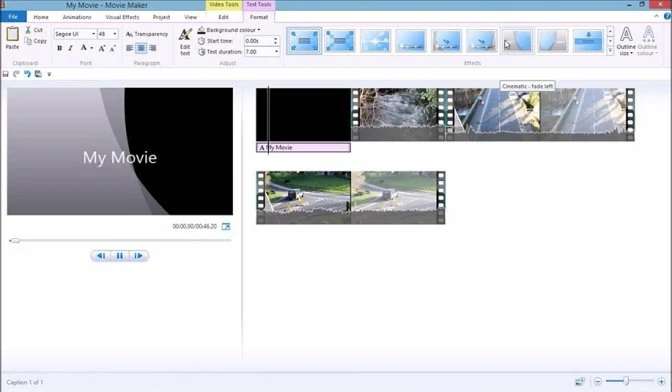 This video editing software owned by Microsoft is a fast freeware that allows for easy MP4 compression. The freeware doesn't work with all file types though and if your video file is in a different format, you might have to use an online converter to convert it to a file type that is supported by the software. Compressing video files is really easy as you just import the required clip into the program and then compress it.
Pros
Video files can be compressed without losing quality.
The user interface of the program is easy to use.
Cons
It doesn't support all file types.
The program is no longer available on the official website.
G2 provides reviews by users of the program. Some of the users point out that Movie Maker has a very clean and easy to use interface. Explore all the reviews by clicking the link below.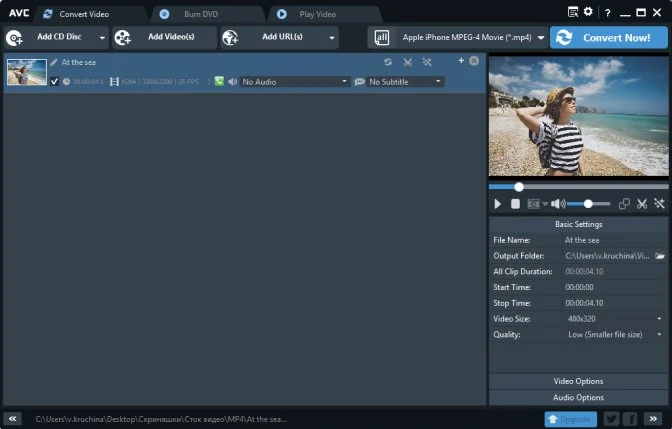 This video compression software is free and offers a wide range of options for video compressing and accepts formats like RMVB, MP4, AVI, MOV, MKV, FLV and many more. It works with fast speed and shrinks video size while retaining high video quality. Compressed files with Any Video Converter are compatible with output devices like iPod, cell phones, Mac, and PC and is, therefore, a good choice for video compression.
Pros
It is fast and retains video quality.
Compressed files can be easily edited.
Cons
It is not supported on Linux.
Top Ten Reviews also mentions that Any Video Converter Ultimate converts videos from almost any file type. Explore the link below to read the full review.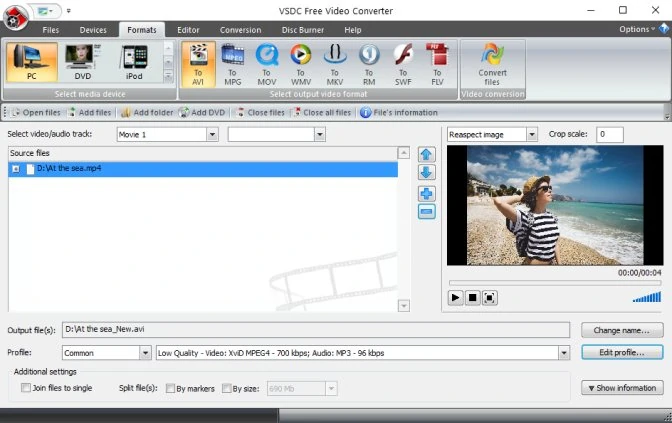 This compression software also allows you to compress your MP4 files for free. It allows you to compress your files into different formats and even burn video files to DVD, so you can watch it on a DVD player. Compressing files is easy as all you need to do is to add your video to the program by drag and drop or by using the built-in file browser to pick video files.
Pros
It is compatible with all recent 32-bit and 64-bit editions of the Microsoft Windows OS.
It allows you to burn video files to DVD.
Cons
It does not support all media devices (e.g. iPhone and Android).
Softpedia says that VSDC Video Converter should please even inexperienced users. To read the full review by Softpedia, follow the link below.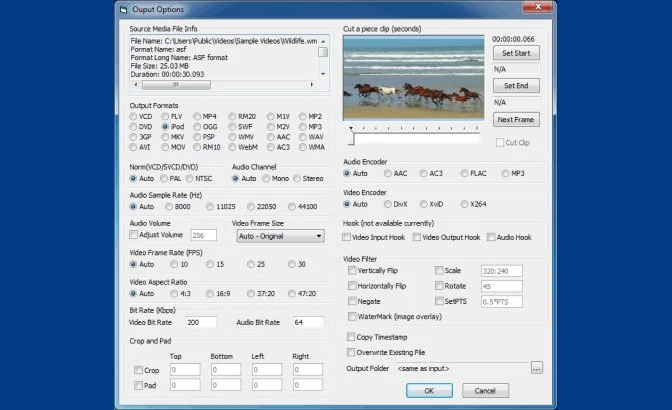 FFMPEG is a free video converter that allows for MP4 video compression. It has an easy to use interface and supports video formats like AVI, MP4, MOV and many more.
Pros
It has an easily accessible interface.
It supports various video formats.
Cons
The quality of the video may reduce during the file compression process.
Tech Advisor points out that FFmpeg is an astonishingly powerful open-source tool. To explore the detailed review, follow the link below.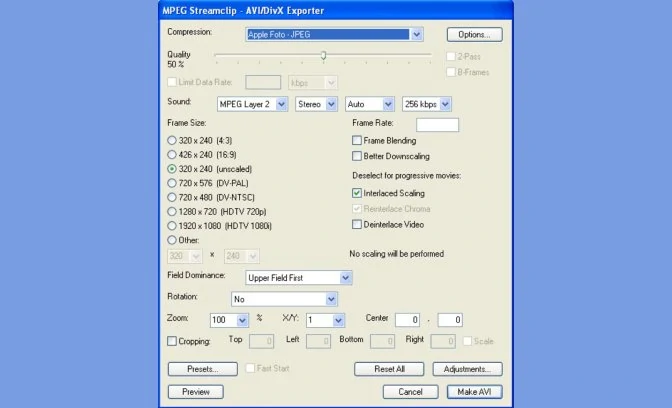 This video size reducer is a high-quality free video compressor that allows you to open, compress and play most movie formats including MPEG files. The program also allows you to edit videos and convert them into muxed or demuxed files without losing the quality of the video. It is also compatible with other devices like iPhone, iPad, Android and a lot more.
Pros
It is compatible with a wide variety of formats and devices.
It retains the high quality of videos and allows you to edit them.
Cons
Doesn't work without a QuickTime app installed to your computer.
MacUpdate provides a concise review of the program with information about latest updates. They also have a comment section where users share their experience using the program. Explore the full review by following the link below.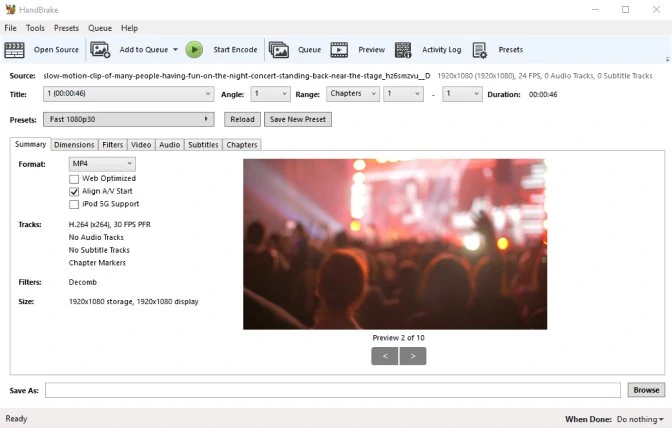 HandBrake was first designed as Mac-only tool, but now there is also a Windows version. It is a video compression app with a lot of features including batch processing and DVD ripping. It also supports quite a number of formats. While being a good way to compress your files, this software may take some time for beginners to learn. Due to utilitarian interface working with this app can be pretty time-consuming.
Pros
It supports batch conversion.
It works with many video formats.
Cons
Working with it may be complicated for beginners.
TechRadar mentions that HandBrake converts to and from a large number of formats. It also supports batch conversion, so you can process multiple files in one pass. Click the link below to read the full review by TechRadar.
Video Compression Apps for iPhone and Android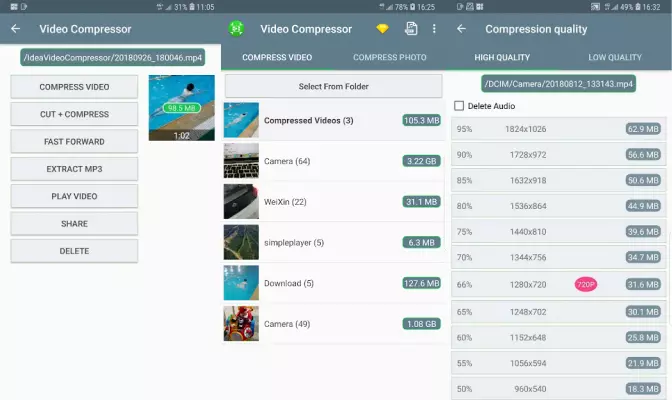 Platform: Android
Video Compressor by MobileIdea studio is a free app available for Android devices. The app allows not only compress media files, but also convert video to MP4, extract audio from video, and cut clips. One of the main advantages is the batch compression of images.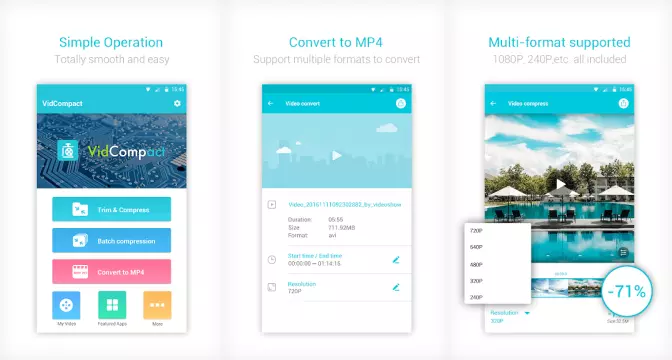 Platform: Android
VidCompact is a free video converter for Android. It helps to compress video to a small size and free up memory space on your device. VidCompact is very easy to use thanks to its intuitive interface. The app supports a wide range of formats, including MP4, MOV, FLV, MKV.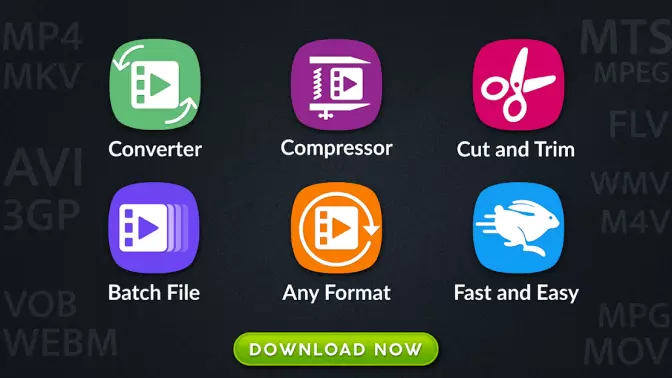 Platform: Android
The app allows to convert and compress media files in many popular formats. The app's interface makes it extremely easy to navigate – just choose a section you need to use. One of the advantages is the built-in media player, so you can watch your file before editing it.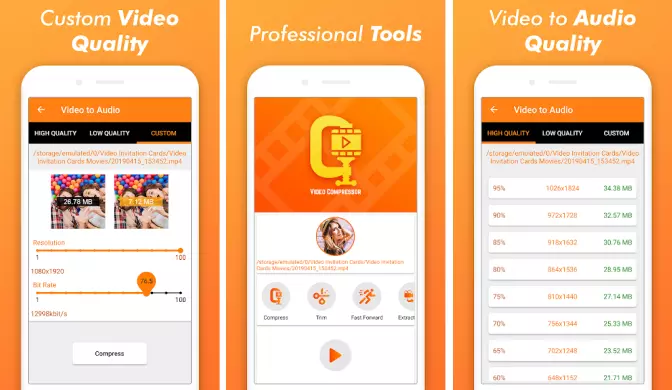 Platform: Android
The app developed by Biplabs lets users quickly compress and trim videos and pictures, extract audio from a video. You can also choose the quality of video and pictures before the compression. The app claims to support almost all video formats.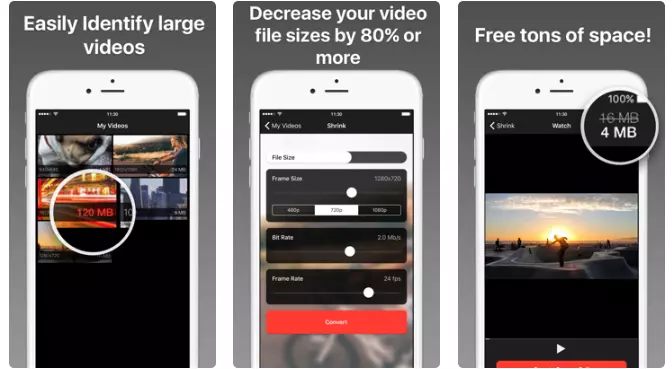 Platform: iOS
Developed by Wander Bit, Video Shrinker is a good video compression app that can easily work with large videos. You can manually select frame size, bitrate, and frame rate before the compression.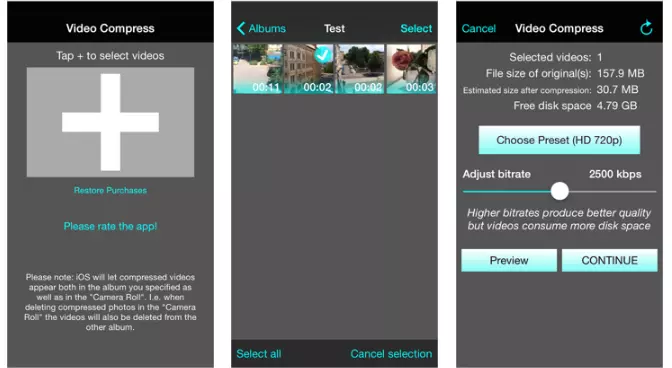 Platform: iOS
This app by Martin Brachman allows compressing a single video as well as multiple videos. One of the great features is the preview of a video before the compression to check the image quality. The app can also work with 4K videos that were recorded on iPhone or iPad.
Online Video Compressors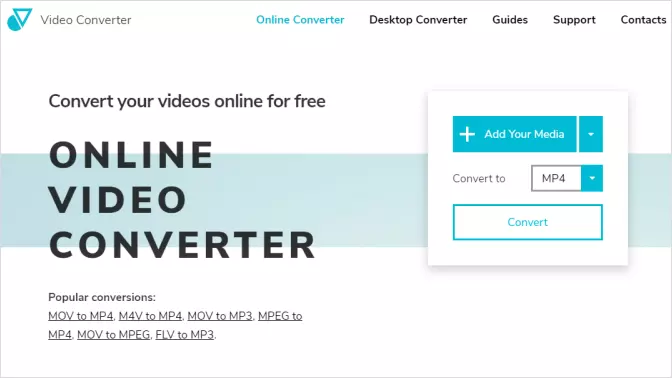 Along with the conversion feature, this online tool also allows to compress video files. The online tool is completely free and safe to use. To compress a video, upload your file on the website, click the Settings button and select video resolution and audio quality for the resulted video.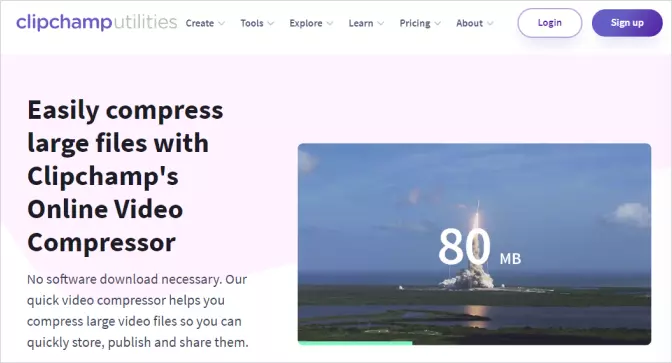 Clipchamp's video compressor is an online tool that lets you shrink videos in any desktop browser. It helps to make files smaller for uploading them to YouTube, Instagram, Whatsapp, and other online platforms. Clipchamp supports a wide range of input video formats.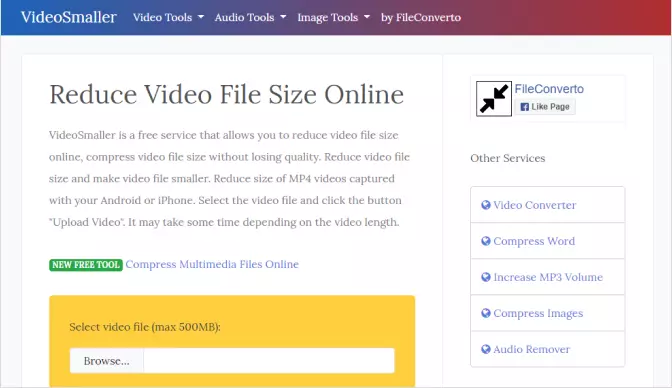 VideoSmaller is a free online service. It claims to reduce a video file size without losing quality. The tool supports MP4, AVI, MPEG, and MOV formats. The file size is limited – you can compress a video up to 500 MB.
This is a comprehensive list of the best free programs to make video compression an easy job for you. With these programs, you can compress and edit your video clips and not even have to worry about losing the quality of your video.
When you feel the need to convert your video files to a compatible form or for easy accessibility, remember that Movavi Video Converter is a great tool for fast an easy video compression. You can download the trial version of the program and, if you like it, buy the full version afterwards. Try these programs today and get quality compressed videos to upload to the internet, put on a storage device and use whenever you want!
Frequently Asked Questions
How Do I Compress an MP4 Video File?
One of the options is to compress an MP4 file using a desktop program, such as Movavi Video Converter. To learn how to compress MP4 in three different ways, check out the guide below:
How Do I Compress a Video File on My Computer?
There are three ways to compress a video file – you can use a desktop app, an online tool, or a free program. Check out this article to learn about different conversion options.
What Is the Smallest Video Format with High Quality?
Unfortunately, there is no definitive answer – it depends on the platform you're going to use to watch or store your videos. For example, MP4 and WMV are the best ones for storing videos online. They retain rather high quality and have a relatively small size.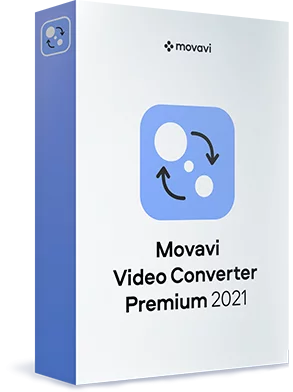 Movavi Video Converter
The ideal way to get your media in the format you need!
Convert video, audio, DVDs, and image files

Enjoy lightning-fast conversion without quality loss

Improve quality, adjust sound, trim and join files before converting

Save video and audio clips for easy mobile access
Read Other Useful Articles