Wondering: "What is screen recording?" Here, we'll discuss what screen recording means, what the purpose of screen recording is, and how to choose a screen-recording program.
What does "screen recording" mean?
What does "screen recording" mean? It is a process of capturing what appears on your computer screen. Screen recording is used for a number of reasons, such as creating a tutorial, recording a game session, or capturing a webinar.
How does screen recording work? To capture your screen, you need to use a screen-recording program. Then you select what exactly you want to capture – the entire screen, a part of it, or a specific window. You can also choose whether to record sound and webcam. After the capture parameters are set, you launch the recording and stop it when needed. Thus, you'll have a video with everything that you've recorded on your screen.
There are a number of apps available that allow you to record your screen – there are some built-in recording programs and a wide range of software that you can download. The paragraph below will answer the question "What is a screen recorder?"
What is a screen recorder?
A screen recorder is a program that allows you to make a video recording of what is happening on your computer screen. Apart from capturing the screen, such programs can have many other functions.
What does a screen recorder do?
So, we've established that the main function of a screen-recording app is to capture the screen. But what does a screen recorder do apart from screen capture? Here are some of the most important features a screen recorder can have:
Selection of the capture area. Basic screen recorders only allow to grab the entire screen. But many programs offer to select the area of the screen that you'd like to capture. You can specify the region for capture manually or automatically select a window or a browser tab to be recorded.
Webcam capture. Depending on the program, you can choose to include the image from your webcam into the recording or record your webcam alone.
Audio capture. Screen recorders let you grab the sound from your microphone and the internal sound of your computer.
Showing keystrokes and cursor. Some screen recorders can boast advanced features like highlighting your mouse cursor and showing your keyboard on the recording.
Editing. Editing options may vary, but the most popular are drawing and writing on your video, trimming and cutting out unwanted fragments.
Export formats. Most screen recorders save recordings in MP4 by default. Some programs offer more formats for output.
Sharing. Some screen recorders allow you to share your recording directly from the app.
Pros and cons of free screen recorders
There are a number of free screen recorders available. These include downloadable software and built-in recording tools.
Pros:
Have all the basic functions for screen recording. If you simply need to record your screen without further editing, free screen recorders will do the job.
Simple to use. Since free programs usually have only basic functions, the recording process is pretty straightforward.
Cons:
Lack of editing tools
Only basic recording settings
Not many export formats
Lower quality compared to that of paid programs
Pros and cons of paid screen recorders
There are a lot of paid screen recorders on the market. Most of them have free trial versions, so you check the app out before deciding to buy it.
Pros:
Wide range of features (editing tools, cursor highlighting, drawing on videos, etc.)
Advanced recording settings (scheduled recording, option to set frame rate and bit rate)
High quality of recordings
Modern and intuitive interface
A lot of output formats
Sharing options
Cons:
Might be expensive
You might not need all the tools
How to choose a screen recorder
There are a few things to consider when choosing a screen recorder.
Features. First, you need to consider what features you need. Do you want to record your screen in HD? Do you need to record audio as well? Be sure to choose a program that has the features you need.
Interface. You should consider how easy the program is to use. Some programs are more complicated than others. If you are new to screen recording, you may want to choose a program that has a simple interface.
Support. Find out what kind of support the program offers. If you run into trouble, will there be someone available to help you?
Compatibility. Make sure the program is compatible with your operating system. Not all programs work with all operating systems, so be sure to check before you download!
Reviews. One more thing to consider is what other people are saying about the program. Checking reviews can help you see the upsides and downsides of a particular program.
Price. Of course, you also need to consider price. Some programs are free, while others come with a subscription or one-time fee. Choose what works best for you and your budget!
To sum up, if you need to simply record your screen, you can use free programs, e.g. the built-in Game Bar on Windows. If you need additional features, such as drawing on your recording or trimming, choose a more powerful program, like Movavi Screen Recorder.
Why you might need to record your screen
There are a lot of situations when you might need to record your screen.
1. To create an explanation video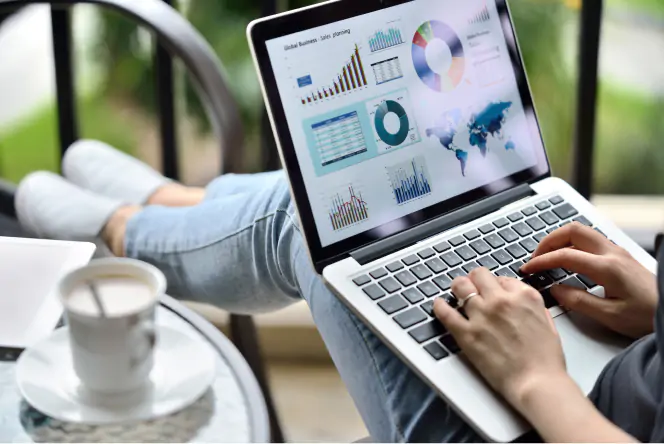 2. To record a game session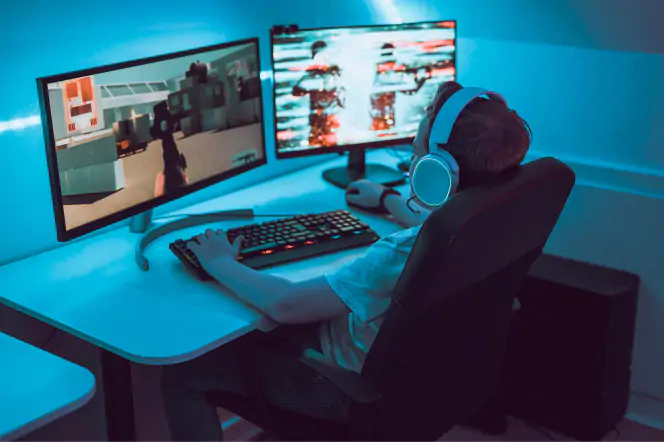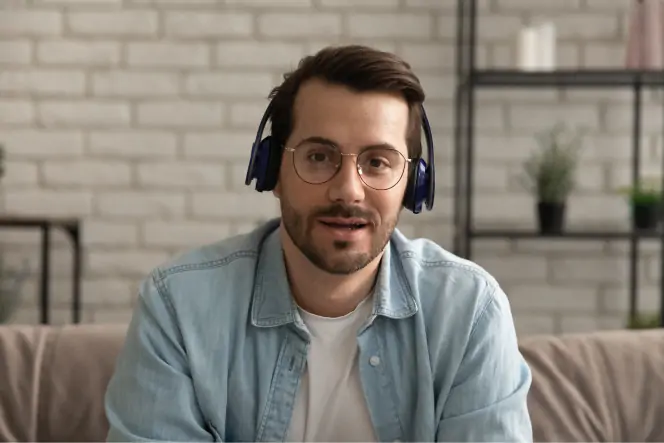 4. To make a recording of a video call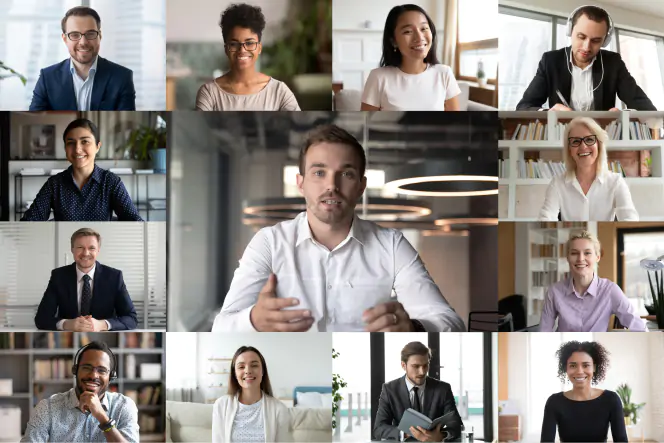 5. To capture a streaming video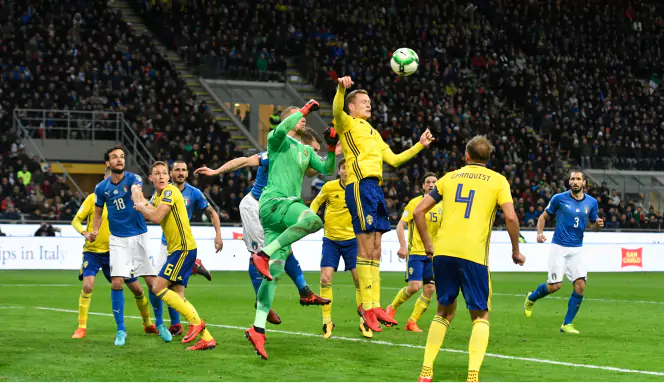 We hope this article helped you understand what screen recording is and how it works. Screen recording can be useful in many situations, so find a program that you like best and make screencasts to share with others!
Ben is a writer from the UK with qualifications in Media and Music Technology, he specializes in software reviews and tutorials. Ben has been blogging about media and tech subjects since he was a teenager from his base in the East of England.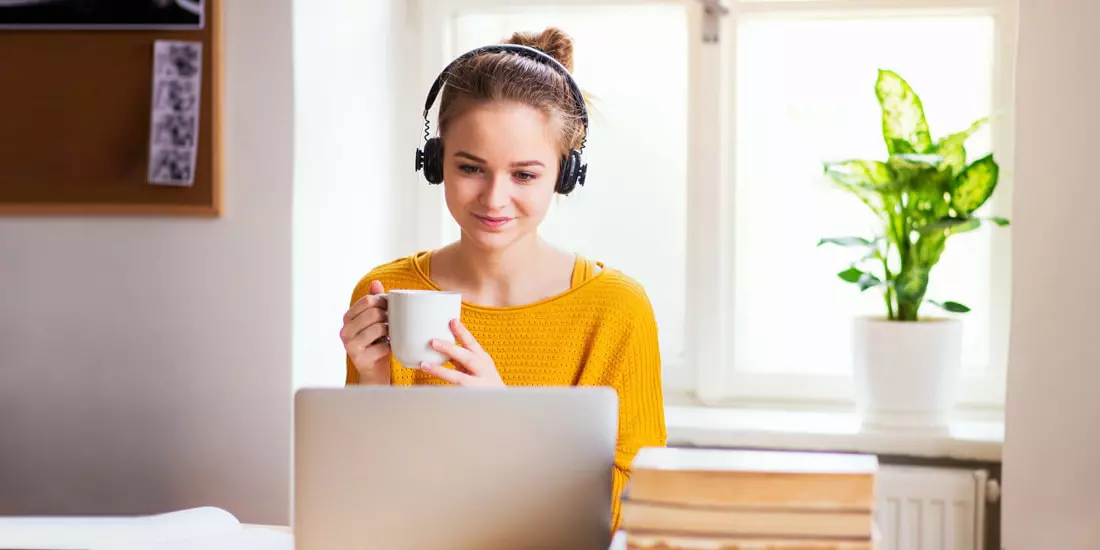 Movavi Screen Recorder
The perfect way to record from your screen
Frequently asked questions
What is screen recording used for?
Screen recording can be used for a variety of purposes, such as creating tutorials, recording game sessions, or capturing a video call. You can record whatever's happening on your screen to share it with others or to view the recording later yourself.
Is screen recording detectable?
It depends on the recording tool you're using. For example, if you're using inbuilt recording options in Zoom or Google Meet, these apps show a warning saying that the conference is being recorded. However, if you capture your screen with a third-party screen recorder, the recording process can't be detected.
Is it safe to use screen recorder?
To be certain that your recorded data is secure, buy an official license to use a screen recorder. Most online screen recorders also guarantee data protection.
Sign up for news and special offers