XSplit vs. OBS: Which Is Better for Streaming?
Are you looking to do a livestream, perhaps a game walkthrough, a tutorial, or something else? If so, you have come across big names like YouTube and Twitch. Aside from the 'Big Two', there are others like XSplit and OBS that are preferred by many as well. In this XSplit vs. OBS comparison, we take a look behind the curtains to see which is better for streaming.
To compare effectively, we compared OBS vs. XSplit by performance, customization, features, pricing, video and audio quality, and ease of use. OBS or XSplit is the question, and this article provides the answer. Read on to find out more.
OBS vs. XSplit: Comparison
Is XSplit better than OBS or vice versa? The performance of the software is an important consideration that helps to answer this question. This factor incorporates how much of your CPU is needed to power the software, and if the software is too power-hungry, it can result in lagging and similar problems. How does the two software compare in this case? Let's see.
Since the software is often used to stream games, we compared their performance while streaming games. Some of the titles that were used in testing both out are quite graphics-intensive and require larger CPU usage.
Well, both software support 720p content at a 30 fps frame rate, which is the minimum acceptable standard.
Increasing the frame rate to up to 60 fps frame rate at 720p resulted in lagging and breakdown when using XSplit software as the recorder. On the other hand, we observed that OBS continues to work well at a 60 fps frame rate at 1152 × 658.
When it comes to the effect on your CPU, both are matched evenly, and there is no noticeable difference.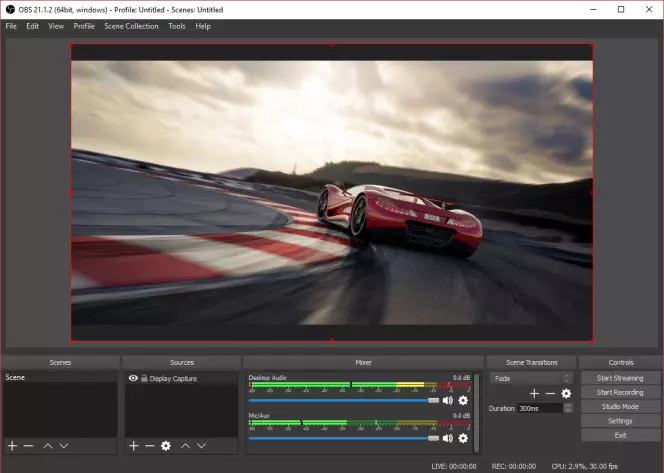 The ability to customize your experience and the functions of streaming software comes in pretty handy.
We observed that OBS software gives you plenty of customization options. Aside from giving you more leeway in changing the settings, it also supports the installed plug-ins. With OBS, you have more control over what you are streaming.
XSplit Broadcaster is great but doesn't offer as many customization options as OBS.
This is down to OBS being an open-source application. In this category, it is no contest as OBS gives you far more than you'll get from XSplit.
The two parameters we have considered so far have OBS leading the way. Moving on to the features, there is a reversal in preference. Using OBS, you'll observe that it offers superb quality. However, when it comes to features, it doesn't offer the same range of functions as you'll get from XSplit.
For example, XSplit has a simulated green screen, which you won't find in OBS.
For Open Broadcaster Software, overlays are some of the most essential tools that you need. While OBS offers you some overlays, it doesn't give you access to powerful options, which traps you, so to speak.
Meanwhile, XSplit Gamecaster lets you enjoy plenty of useful tools and features on one screen and with a single touch. With XSplit, you don't need a second monitor for organization. You can set up live broadcasts with minimal fuss.
With XSplit, there are plenty of options for recording locally. Part of what you get includes x264 and x265 codecs, which aren't offered on OBS. Thus, if you are thinking about uploading videos to a platform like YouTube, it is often easier to do so with this software. It will optimize the video and audio on such platforms.
Also, the software offers direct uploading of your streams to platforms like Twitch and Skype (can be added as a source to your broadcast presentation). Thus, it is pretty useful for MMORPGs. And if you go for the premium version, you can edit your videos as you make them.
OBS does come with some specific advantages in this area too. While you might not get audio and video optimization with this software, it offers you a wider range of file formats to choose from.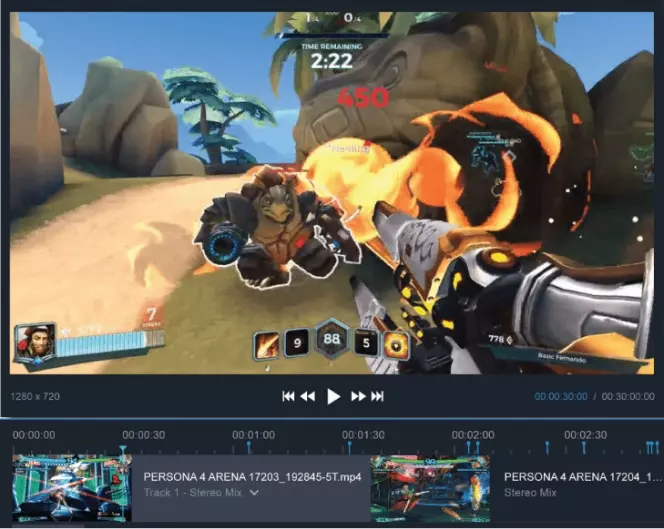 When considering these two software, there is no way to get around the pricing. To get the most features of XSplit, as we have considered, you need to buy the premium version. There are up to three licenses that you can buy. You can choose between a premium license, a personal license, or a lifetime license.
On the other hand, you will be happy to know that OBS is open-source software that is available for free. As long as you take the time to master it, you should get good value from this option.
As we have seen above, OBS is free and relatively straightforward to use. However, when you first get the software, you might find it challenging to set up. If this is your first time, there are lots of hurdles to cross when trying to set it up, and you might even need professional help. Also, the lack of overlay while playing will require that you get another monitor and adjust other features. However, you can choose between Streamlabs OBS (SLOBS) and the regular OBS Studio. SLOBS is better for beginners and is easier to setup.
XSplit offers a very easy setup. As a beginner, you will find it easy to install and begin using. While there are settings to be tweaked, these are few and far between.
Which is better in this regard? We would stick with XSplit.
OBS or XSplit: Comparison Table
| Comparison parameter | OBS Studio | XSplit |
| --- | --- | --- |
| Performance | Better | Good |
| Customization | More customization | Fewer customizations |
| Features | Screen capture; video recording; video broadcasting; audio mixer; multi-view; modular dock UI | Skype video camera; multi-streaming; stream delay; unlimited scenes; preview editor; local streaming; projector mode |
| | | |
| --- | --- | --- |
| Video and audio quality | Lower video and audio quality | Higher video and audio quality |
| Pricing | Free | Subscription-based |
| Ease of use | More difficult to use | Easier to use |
An Alternative: Movavi Screen Recorder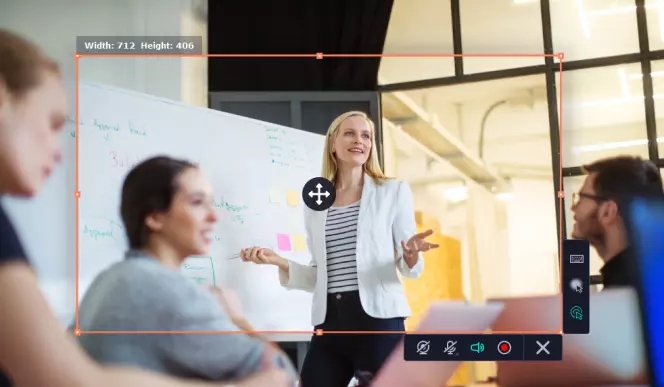 Movavi Screen Recorder is an excellent tool that allows you to record webinars, online events, tutorials, and streaming videos easily. It makes your life easier and allows you to rewatch whatever shows up on your screen whenever you want.
Features of Movavi Screen Recorder
Here are some of the essential features of this excellent tool:
Screen Recording. This tool allows you to save videos and whatever else that shows on your screen. It offers you the ability to capture a specific part of the screen, to record videos with frame rates of up to 60 seconds, to determine the quality of the audio, and even the ability to schedule recordings so you can save videos even when you aren't on your computer!
Screenshotting. This tool also lets you take screenshots as you record videos. You can edit these screenshots before you save them.
Exporting and Sharing. With Movavi, you can save files in different formats like MP4, MOV, MKV, AVI, GIF, and even MP3. These can be uploaded to platforms like YouTube and Google Drive and shared with your contacts on WhatsApp and Telegram.
Pros
Highly convenient to use
Supports different file formats
Easy to edit
Recordings can be scheduled
Quick screenshot editing
Cons
Premium version unlocks all features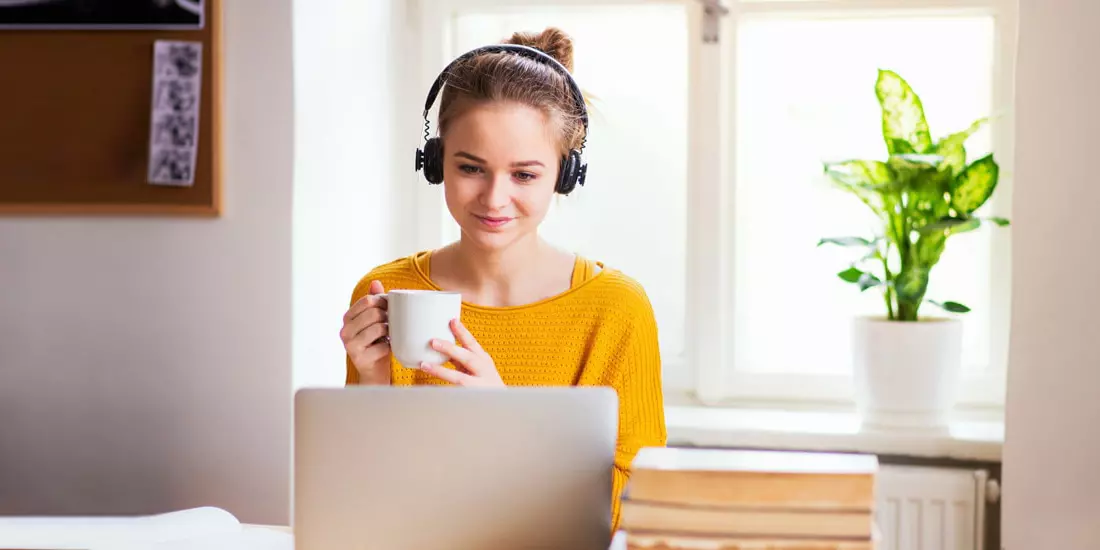 Movavi Screen Recorder
The perfect way to record from your screen
Disclaimer: Please be aware that Movavi Screen Recorder does not allow capture of copy-protected video and audio streams. Learn more
Frequently Asked Questions
Is XSplit any good?
Yes. This is an excellent software that offers professionals more features and control over their streaming. It is easy to learn and can be used almost immediately after installation.
How much does XSplit cost?
The cost depends on your subscription plan. It ranges from $8.32 monthly for a 3-month plan, to $5 monthly for an annual plan, and $4.17 monthly for a 3-year plan.
Is there something better than OBS Studio?
Movavi Screen Recorder and XSplit are good alternatives to OBS. Learn more about these alternatives by following the link below.