The Top Online Voice Recorders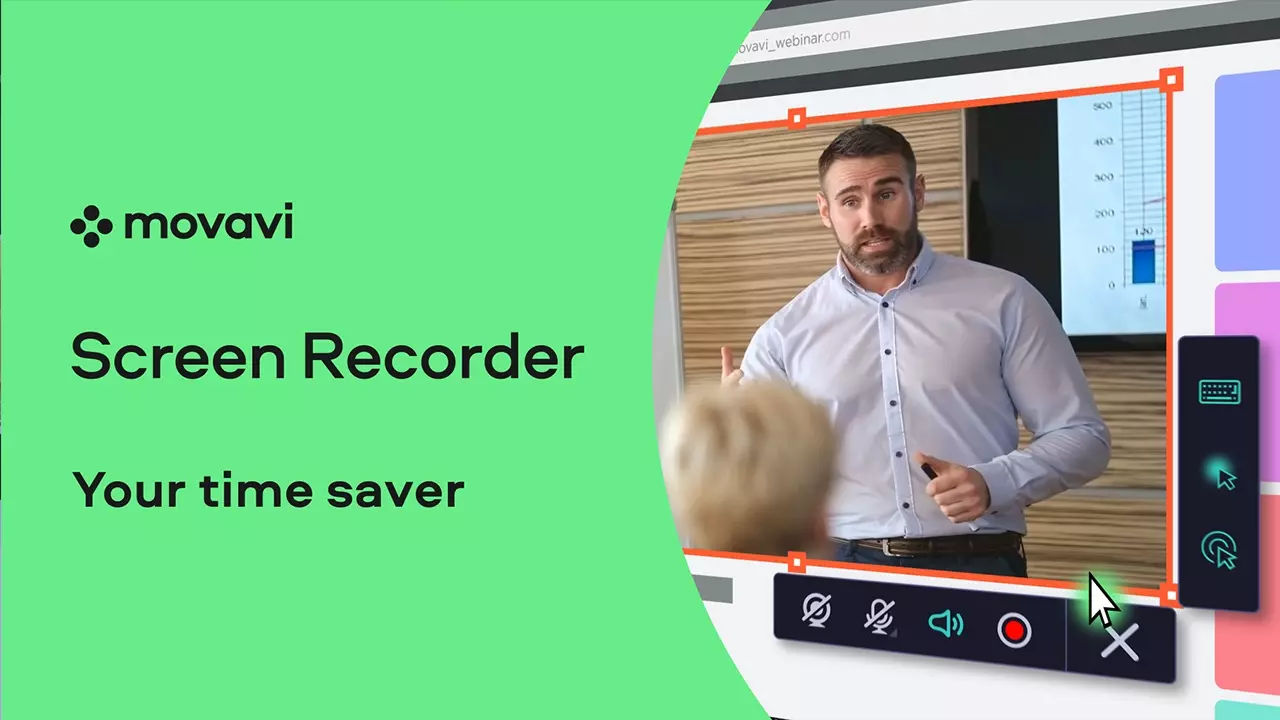 When completing tasks on the internet, there inevitably are a variety of discrete problems that need to be solved. Each particular problem will depend on your project and whether it is for business or pleasure. That said, there may come a time when you need to find a great piece of software to record your voice. Because this is a common issue, we have searched the internet to find the best voice recorders. After some deep research, we have found the best 13 voice recorders and voice changers online. They are listed below.
As always, the following list isn't ordered in terms of rank or preference. It is simply a collection of the best voice recorders that we have found on the internet.
If you're looking for a desktop program, try using Movavi Screen Recorder. With this professional tool, you can not only capture audio and video from the screen, but also edit your recordings. To learn more about Movavi Screen Recorder, please click here.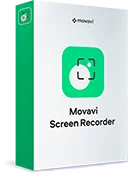 Movavi Screen Recorder
The perfect way to record from your screen
Capture video from your computer screen

Grab sound from multiple sources

Save recordings without quality loss

Export videos in any popular format
The Best Voice Recorders Online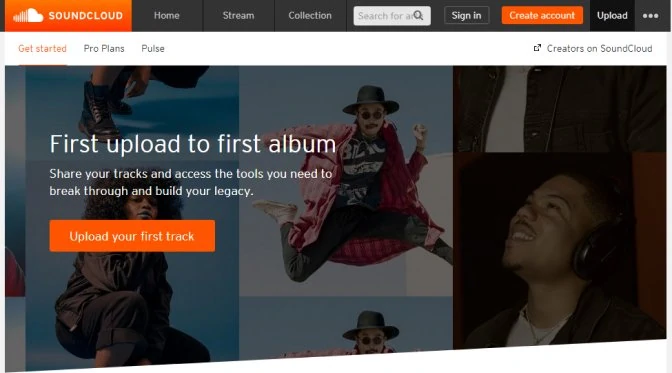 In all likelihood, you have heard of SoundCloud. It is a website that allows users to listen to some of the newest and hottest music online. But besides this feature, users can also use SoundCloud to record their voices. SoundCloud's recording feature lets any user easily record any type of audio and upload it to their SoundCloud account. This recording feature is best for creators who wish to share voice memos, messages to their fans, or even sound bites from a particular track. In addition to the recording feature, SoundCloud offers a wide array of features for creators, including real-time statistics, direct messaging to your fans, and in-track comments so that you can receive instant feedback from listeners. SoundCloud offers both a basic, free plan and two pro versions that offer additional features. You can learn more about the distinctions here.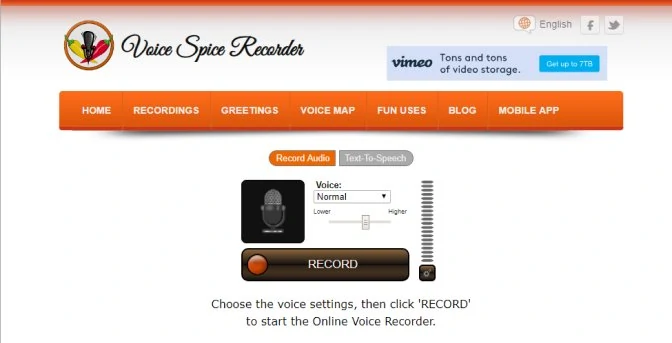 Voice Splice Recorder is a simple, easy-to-use voice changer that is online. Compared to SoundCloud, Voice Splice Recorder has fewer features, but it makes up for it in its ease of use. Upon visiting Voice Splice Recorder's homepage, users are immediately greeted with a large "Record" button with simple customization, including the ability to change your voice into different voices or to adjust the pitch of your voice. Voice Splice Recorder also lets you use its recorder in different ways, including playing a game of "voice tag" and using your voice to create a customized greeting card.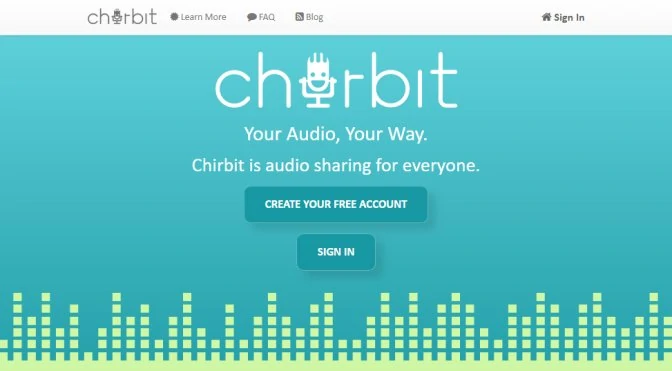 Chirbit is a self-described "social audio" system that allows you to share audio on your website or on social media. While you can upload already-recorded audio to Chirbit and release it to the world, Chirbit also offers the ability to record your own voice on its platform. Chirbit also has a 120-megabyte limit on each audio clip that you upload (the company estimates that a 120-megabyte audio recording is about two hours long). With a free account, you can record up to two gigabytes of audio. However, you can also access a paid version of Chirbit (a pro account) that provides additional features like soundboards and password protected Chirbits.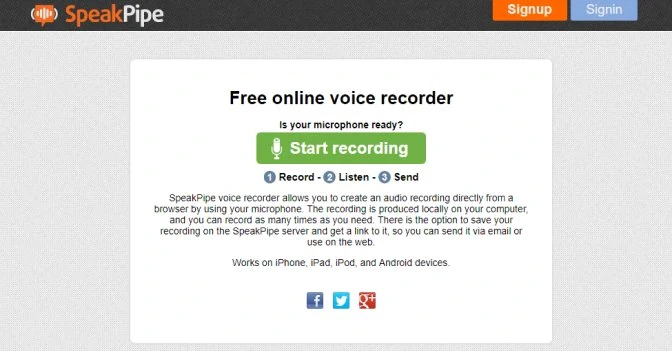 SpeakPipe is a no-frills voice recorder that is online. Like Voice Splice Recorder, SpeakPipe prides itself on its simplicity. There is a simple, three-step process to use SpeakPipe. Users simply click the green "Start recording" button, listen to their recording, and then share it with others. SpeakPipe users can record as many times as they want – there are no upload limits. Users with Apple or Android devices are able to use SpeakPipe.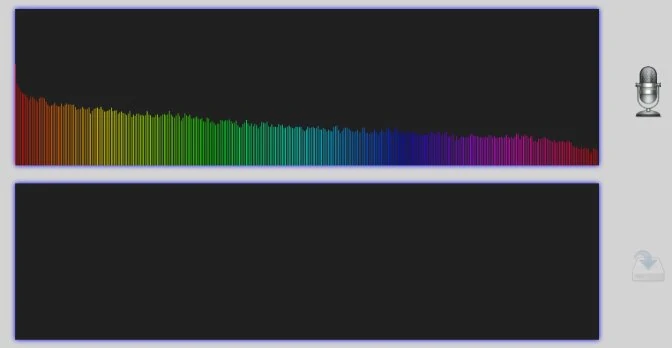 Audio Recorder is one of the simplest voice recorders that we have found on the internet. Upon visiting Audio Recorder's website, users simply need to allow Audio Recorder to access their microphone. From there, users simply record their voice and then click the download icon to access their recording. That's essentially it. Compared to other voice recorders, however, there is virtually no technical support when using Audio Recorder.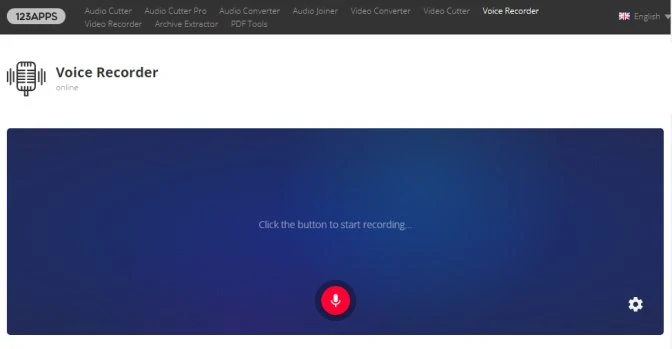 Online Voice Recorder is another voice recorder that allows you to record your voice inside your internet browser. Users simply click the red microphone button to start recording. Compared to other voice recorders, Online Voice Recorder offers some additional features, including the ability to trim your recording in a lightweight editor and the ability to adjust your microphone settings through Adobe Flash tools.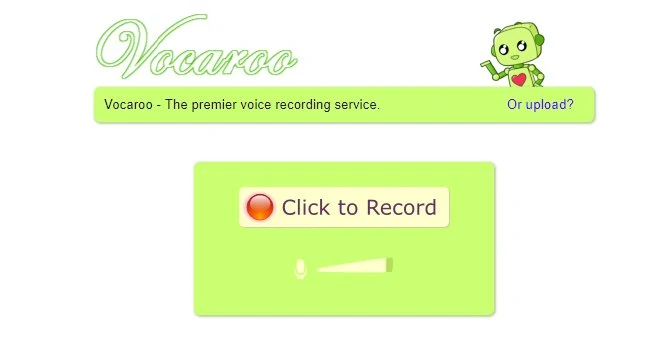 Vocaroo is a voice recorder that uses Adobe Flash to record audio. Like the other no-frills audio recorders, Vocaroo has a large "Click to record" button that you select when you are ready to record. It also offers a widget if you want to embed the Vocaroo voice recorder in a blog or webpage. Vocaroo offers a fairly substantial frequently asked questions page should you have any technical questions about using the voice recorder.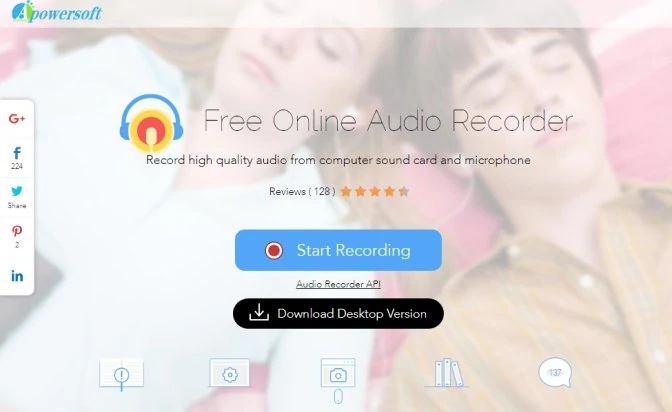 Apowersoft's Free Online Audio Recorder is another voice recorder that you can use for free. Users simply select the audio source of their recording, click the "start" button to start recording and select the "show in folder" button to find the recorded file. You can use Free Online Audio Recorder on a PC or Mac device. Unlike other voice recorders, it also allows users to add ID3 tags so that you can better organize your recorded audio.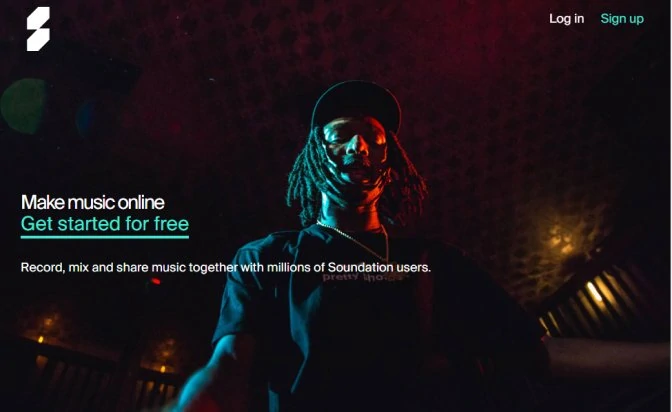 Unlike other voice recorders on this list, Soundation is software that was created for music producers. While it has a bevy of features that are mostly tailored to music producers, Soundation lets users record their own audio into the software. There are both free and premium versions of Soundation, although the free version is probably best for the vast majority of voice recording purposes. Soundation is slightly more difficult to learn than some of the other recorders on this list, but Soundation offers extensive documentation. There are both Chrome and Flash versions of the software.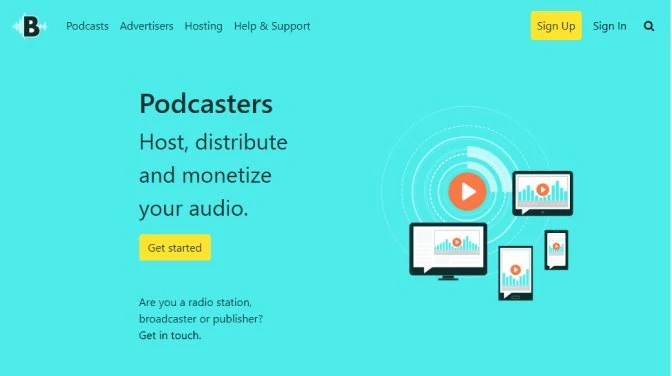 AudioBoom is software designed for podcasters, but it can be used by any user who wants to record their own voice. In order to record, you need to create a free account. From there, you simply navigate to the AudioBoom dashboard to start your recording. Like Soundation, AudioBoom provides a wealth of documentation should you have any questions about using the software.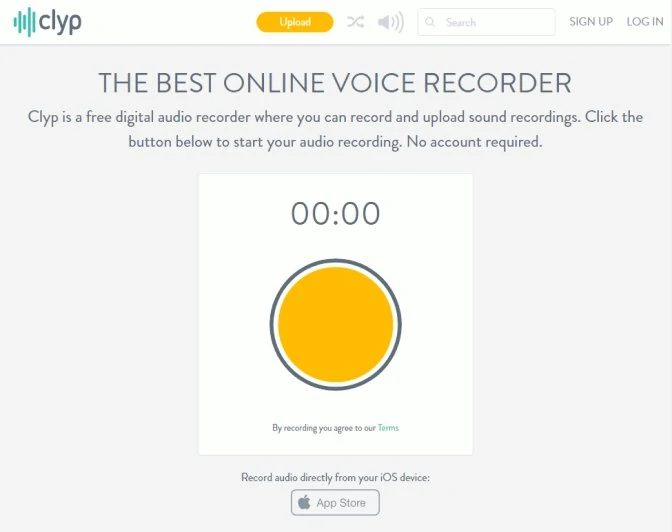 Clyp describes itself as "the best online voice recorder." Like other online voice recorders, Clyp is free. Users can simply click the yellow record button to start recording their voice. To use Clyp, you do not need to create an account. Clyp can be used in your browser or on iOS and it offers robust technical support.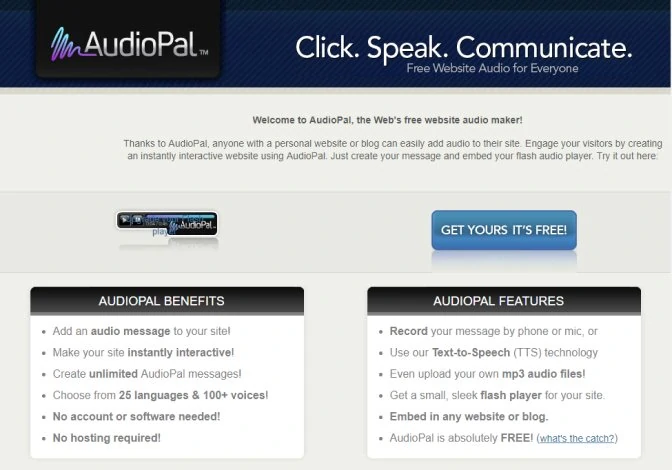 AudioPal is another online voice recorder that lets users record and add audio to their personal website or blog. AudioPal was created by Oddcast, which is a company that has created avatar technology since 1999. With AudioPal, you can record your voice using your computer or phone's microphone. AudioPal is free and there is no hosting required.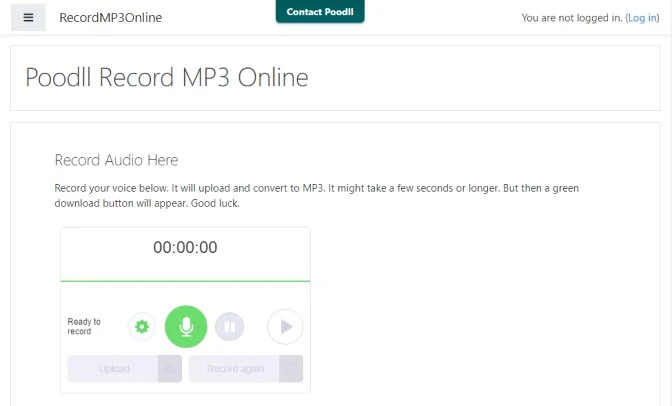 Poodl is another simple and easy-to-use audio recorder. You simply record your voice by clicking the green microphone button. From there, your audio is uploaded to Poodl, which converts your recording into an MP3. You are then able to download your recorded MP3 file to your computer. Poodl does not present any ads and it is free to use.
Start Recording Today
By using any of the above voice recorders and voice changers, you will be well on your way to meeting all of your voice recording needs. Instead of focusing on finding the absolute "best" audio recorder, you can use any of the above recorders and focus on what really matters – the audio that you are recording.
We would also like to present you with one more piece of audio recording software – Movavi Screen Recorder. As you can tell by the name, this program is something more than just a voice recorder: you can use it to record audio and video from the screen of your computer. Download Movavi Screen Recorder for free and get the most out of your recording experience. To learn more about the program, feel free to visit the product page.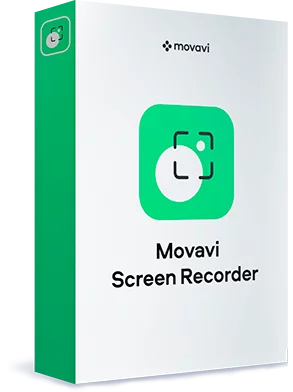 Movavi Screen Recorder
The perfect way to record from your screen
Capture video from your computer screen

Grab sound from multiple sources

Save recordings without quality loss

Export videos in any popular format
Disclaimer: Please be aware that Movavi Screen Recorder does not allow capture of copy-protected video and audio streams.
See Other Useful How-to Guides