How to Use the HD Video Recorder
Screen capturing is used for many different reasons: recording webcasts, creating educational videos or business presentations. But to record your computer screen in HD format you need a high-definition screen recorder. Let's have a look at two of them and start with Movavi Screen Recorder Studio.
Movavi Screen Recorder Studio enables you to record your screen in HD and save your screencasts in any appropriate high-resolution format. This HD recording software will help you edit your footage and create professional-looking video tutorials and high-quality screencasts. Follow our simple instructions to record HD video the right way. Go ahead and download Movavi HD screen recorder for PC or Mac and capture your screen in HD right now!
Website, desktop and software activity capture
Podcasts and online radio capturing
High-quality recording at 60 fps
Fast conversion of the recorded video
Handy recording scheduler
Cursor effects
Support for Windows and Mac
Let's learn how to capture streaming video with this real-time video ripper. Download the Screen Recorder right now and capture any web video!
Step 1. Install our HD Video Recorder

DownloadDownload Movavi Screen Recorder Studio and install the program according to the instructions on your screen. It will take you just a few seconds. Once the setup is complete, the HD video grabber will launch automatically.

Step 2. Specify the Recording Parameters

In the launcher window, click Record screen. Now draw the recording frame over the video you're going to capture. If you want to record HD video at full screen, select the name of your monitor in the Full Screen section.

Next, go to Settings > Preferences > Video*, and set the desired frame rate on the green bar at the top of the window. To record HD video, choose the fastest speed (60 frames per second) and click OK. Please note that this will result in a large output file, so make sure you have enough free space on your hard drive.

* If you use Mac, look for the menu bar on top of your screen.

Step 3. Start the HD Video Capture

Click REC to start recording your desktop computer screen. Once you've captured what you needed, click Stop.

Step 4. Save Video in HD Format

In the preview window, click the Save As button, select the video format you like and click the Advanced button to open the advanced settings window.

Now choose the resolution you need from the list, and click OK. Finally, click Save and wait until your recording has been converted.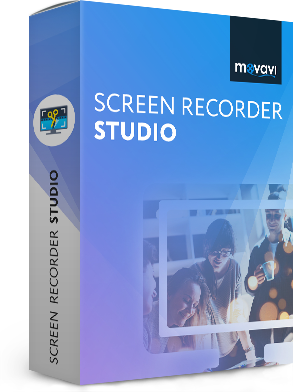 Disclaimer: Please be aware that Movavi Screen Recorder Studio does not allow capture of copy-protected video and audio streams.
Movavi Screen Recorder Studio
Capture video from your computer screen

Grab sound from multiple sources

Tweak videos with the built-in editor

Save videos in any popular format
Disclaimer: Please be aware that Movavi Screen Recorder Studio does not allow capture of copy-protected video and audio streams.
How to Use HD Video Capture from ApowerREC
Another option for capturing video in HD is ApoweREC. This program lets you capture screen activity from computer and webcam simultaneously and then lightly edit the videos using the built-in editor. However, this software only works on Windows systems, so if you're a Mac user, this option is not for you.
Step 1. Download the Program

Download the free version of ApoweREC from the official site. Install and launch the program. Note that you cannot save videos without watermarks in the free version.

Step 2. Adjust the General Settings

The program interface is quite simple and consists of just a few details. The first button, Full Screen, lets you select the whole screen for recording and choose the display if you have more than one screen. The Region button lets you select the recording area, either by choosing one of the suggested resolutions or by selecting an area manually. The Game button is used for recording in-game footage only. And by clicking the Audio button, you can choose the kind of audio you want to record: system sound, microphone, or both. The Camera button gives you the opportunity to record video from your computer and webcam at the same time. To adjust more detailed settings, click More and go to Settings, where you'll be able to choose the output format, frame rate, bitrate, and other options.

Step 3. Start Recording

Click the REC button or press F7 to start recording. The recording will start after a short countdown. You can press F8 to pause the screen capture process.

Step 4. Finish and Edit the Recording

To stop capturing, press F7 on your keyboard or click the Stop button.

Your video will be shown in the Recording tab. Double-click the video to preview it or select the video you want to edit and click the brush-shaped icon to open the video in the built-in video editor.

The video editor enables you to trim the video from the sides, add a watermark, and set the intro and outro. Click Export to save the final video.

So here are two great screen grabbing programs which look a lot alike, but still have a few differences. If all you need is screen recording with little effort and no problems, especially if you're a Mac user, then Movavi Screen Recorder Studio is definitely your better choice. Download the free trial version right away and enjoy perfect screen recording.