How to Convert M4A to MP3
If you receive some music or an audio recording in the unfamiliar M4A format, don't be concerned: it's just a variation of the well-known MP4 or MPEG-4 format suitable for audio files with no video track. However, this MP4 variant is nowhere near as popular as its "big brother," so you may encounter problems trying to play M4A files on your multimedia device or even your computer. The problem is easily solved by converting the M4A file into the standard MP3 format.
In this article, you'll learn about 3 ways to convert M4A to MP3. You will also find a comparison table describing the differences between the two formats.
How to Convert M4A to MP3 with the Movavi Converter
Although converting M4A to MP3 is not a complicated task, you do need a fast music converter to do the job efficiently in a short period of time. Movavi Video Converter for Windows and Mac fits these requirements and actually makes the task even easier: this ultimate multimedia software supports all possible sound formats from OGG and AAC to FLAC, Monkey's Audio, and, of course, M4A and MP3. Download Movavi Video Converter to turn your computer into a mini encoding studio and transfer your audio collection to a standard MP3 format.
Installing the Program
Download the installation file, open it and install the program following the setup instructions.
Adding the Audio Files
Click the Add Media button, then Add Audio and choose the audio files you want to convert to MP3. Movavi Video Converter supports batch processing, so you can add multiple files and convert them all in one pass.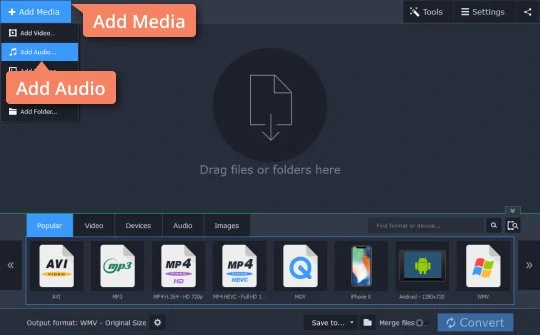 Choosing the Output Preset
Open the Audio tab. Find the MP3 group and choose one of the available bitrate options. If you're not sure which one to use, just select the MP3 - Original bitrate preset. You can also opt for a lower bitrate to make the output audio files smaller.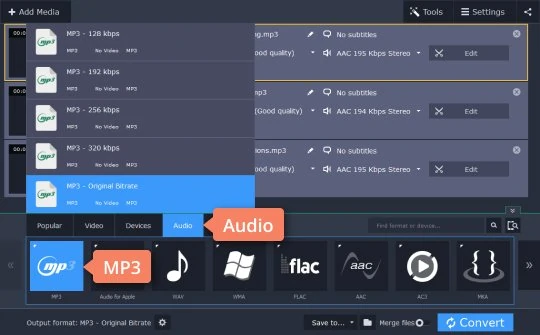 M4A to MP3 Conversion
Check the Save to section and change the output folder if you want to save your files in a location other than the default Movavi Library folder. Then, click Convert to start processing. Once the conversion is done, the destination folder will open automatically.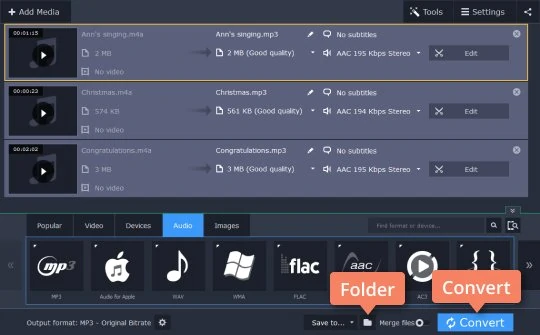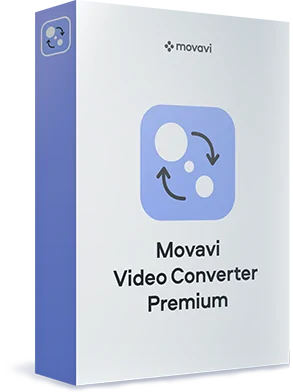 Movavi Video Converter
The ideal way to get your media in the format you need!
Convert video, audio, DVDs, and image files

Enjoy lightning-fast conversion without quality loss

Improve quality, adjust sound, trim and join files before converting

Save video and audio clips for easy mobile access
Differences between Desktop and Online Converters
Online Video Converter
Long-time wait
Limited file size
Popular formats supported
Low conversion speed
Movavi Video Converter
0-second wait
No size limits
180+ formats, presets for 200+ devices
High conversion speed
Online user support
How to Convert M4A to MP3 Online
Another option is to use an online M4A-to-MP3 converter. You can find a few online conversion tools on the internet. Here, we'll describe how to use Online Video Converter – a handy online service that lets you convert media files to different formats and change video resolution and audio bitrate. Note that the converter can process only one file at a time, and the file size it can handle is limited.
Go to the Website
Follow the link below to open the converter website.
Add Your Audio File
Click Add Your Media, select the audio you need to convert, and click Open.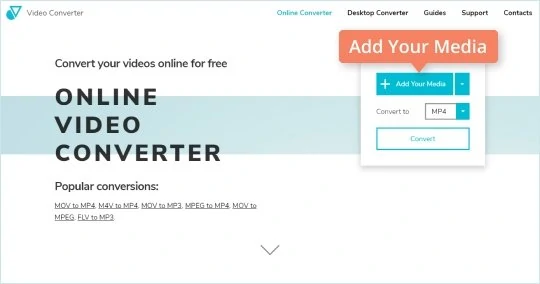 Set the Output Format
The default format is MP4. To choose a different format, open the drop-down list. Click Audio and pick MP3.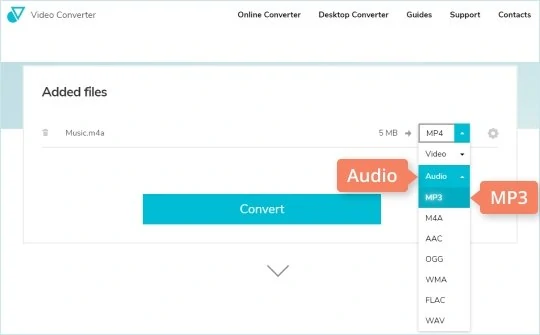 Launch the Conversion
Now that you've uploaded your file and selected the target format, you can hit Convert. This will start the conversion process. Wait until it's done, then click Download to save the converted audio file to your computer.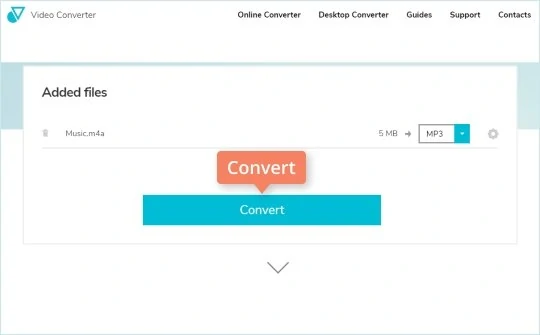 How to Use a Free M4A-to-MP3 Converter
There are programs that let you convert M4A to MP3 for free, for example, the VLC media player. This app is available for both Windows and Mac. Although the player doesn't support a wide range of formats for conversion, it includes the most popular ones, MP3 among them. Click the link below to download the program.
Install the player on your computer and launch the program. Go to Media in the upper-left corner of the program window and select Convert / Save. Click the Add button, choose the M4A file you want to convert, and click Open. Then click the Convert / Save button at the bottom of the dialog box. Open the list of formats and pick Audio – MP3. Next, click Browse, choose the destination folder, change the file extension to .mp3, and click Save. Hit Start to launch the conversion process.
M4A vs. MP3 Comparison
M4A vs. MP3: what is the difference? M4A audio files are normally of better quality than MP3s at the same bitrate. The problem with M4A is that this format is less popular than MP3, so you may find that .m4a files aren't supported on your device. You'll find more details in the table below.
Comparison parameter
M4A
MP3
File extension
.m4a
.mp3
Codecs
AAC, ALAC, others
MPEG-2 Audio Layer III
File size
Depends on the codec:
AAC – generally smaller than MP3
ALAC – relatively large
Relatively small
Usage
PCs, Macs, iTunes, mobile devices
PCs, CDs, DVDs, mobile devices, digital players
Frequently Asked Questions
An M4A file is an audio file stored within the MPEG-4 Audio container format. M4A audio files are typically encoded with the AAC codec, which is used for lossy audio compression.
Can I Play M4A Files on an MP3 Player?
It depends on the MP3 player you use. Normally, MP3 players support different audio formats, including M4A. If your player can't open an M4A file, you can simply convert it to the MP3 format, which will be supported by your player. To convert M4A to MP3, try the Movavi converter. This powerful and easy-to-use app lets you convert audio files in no time.
With regard to the quality of the sound, M4A files are better than MP3s. M4A files are typically encoded with the AAC codec, which can provide the same audio quality as MP3, but at a higher compression rate. This means that M4A can achieve better sound quality compared to MP3 at the same file size and bitrate. M4A files can also be compressed with ALAC, which is a codec for lossless audio compression – in this case the quality will be much better, but the file size will be larger.
The advantage of MP3 is that this format is very popular and is supported by almost every device.
Can Samsung Music Play M4A?
Samsung Music doesn't support the M4A format, so you might need to convert your M4A files to a compatible format, like MP3, WMA, AAC, or FLAC. Try the Movavi converter to change audio formats quickly and easily. Alternatively, convert your M4A files online, for example, using Online Video Converter.
It depends on the codecs used in the file. M4A audio can be encoded with either AAC, which is a lossy compression format, or ALAC, which is used for lossless audio compression.
See Other Useful How-to Guides