How to Turn a Frame from a Video into a Picture
Do you blog about movies or TV programs and need an easy way to add illustrations? Or maybe you need to grab a screenshot from a GoPro video to make a thumbnail for your vlog? The traditional approach of using the print screen function is not very convenient; it takes too long and sometimes needs help from third-party programs that may cause any number of problems.
That's why Movavi has developed an easy way to extract individual frames from videos and save them as image files. Movavi Screen Recorder for Windows and Mac can help you take a picture from a video in a matter of seconds.
So how do you turn a frame from a video into a picture? Start by downloading Movavi Screen Recorder and then follow our step-by-step instructions below to learn how to screenshot a video.
Step 1. Install the Screenshot Taker from Movavi

Open the downloaded file and follow the on-screen instructions. When the installation process is complete, double-click the icon to launch the app.

Step 2. Take a Video Screenshot

Start capturing the video, find the specific moment you want to grab as a still image, and put the video on pause. To take a video snapshot, use the shortcut F8 for PC or ⌥ ⌘ 3 for Mac. Alternatively, you can click the Screenshot icon.

Step 4. Save the Shot

When you've finished recording, the preview window will appear. Here you'll find all you screencaps.

Click on the Save As icon to save the image. Later you can upload it to Google Drive and send a sharing link to your friends.

That's all there is to it! Now you know how to get a picture out of a video using Movavi Screen Recorder. The program can help you capture videos, images, and audio files as well. Download the video image capture software and create amazing screenshots on your computer.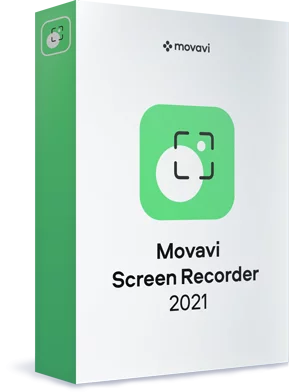 Disclaimer: Please be aware that Movavi Screen Recorder does not allow capture of copy-protected video and audio streams.
Movavi Screen Recorder
Capture video from your computer screen

Grab sound from multiple sources

Use the simple editing tools to make your recording perfect

Save videos in any popular format
Disclaimer: Please be aware that Movavi Screen Recorder does not allow capture of copy-protected video and audio streams.
How to Capture a Still Image from a Video on Android Phone
If the video you want to take a picture from is on your Android phone, there's a built-in tool you can use to grab a screenshot. The way to do it depends on the model and settings of your phone. First, press the Play button on your video. Then, for most models, try pressing the Power and Volume Down buttons simultaneously. On some phones, you can also swipe down on the screen with three fingers. Other options may include a specific screenshot button that might appear somewhere in the interface (check your phone's documentation) or a voice command 'Ok Google' if you have Google Assistant switched on.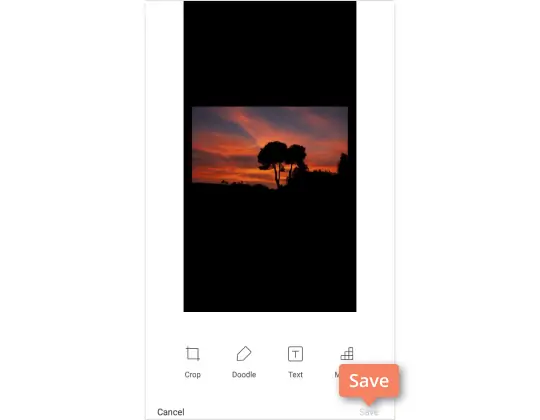 Regardless of how you've taken your screenshot, it will appear as a small preview in the corner of your screen. Tap it to check whether you have the right picture. You can also make some minor edits like cropping or rotating the picture, or just go ahead and share the screenshot with your friends.
How to Take a Photo from a Video on an iPhone
On an iPhone, taking a screenshot is even easier. The first step is the same as on an Android phone: start playing your video. Then, locate the Volume Down and Lock buttons: pressing them at the same time will take a picture from your clip. On older iPhones, the Lock button is at the bottom of the front panel; on newer ones, it is on the right side of the device. You can also ask Siri to take a screenshot if voice activation is enabled.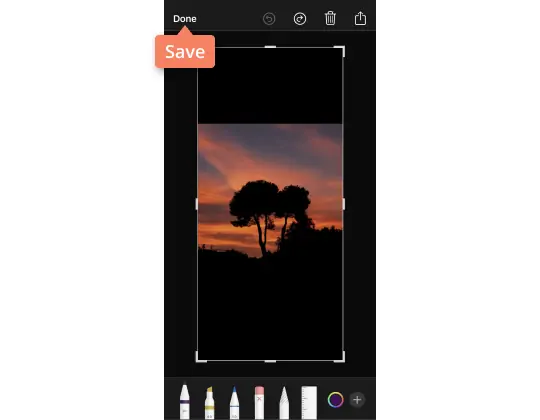 After you take the picture, a preview will appear at the bottom of the screen. Touch it to access additional options like sharing or editing. Then save the result – and you're done!