The Best Final Cut Pro Alternatives for Windows
Apple's Final Cut Pro is one of the most popular video editing apps around, but there isn't a Windows version. If you're looking for a Final Cut Pro alternative for Windows, there may not be an Apple-branded equivalent, but there are plenty of good programs with very similar features. In this guide, we'll discover the best Final Cut Pro equivalents for Windows and explore how to find the Final Cut alternative that works best for you and for your budget, whether you're looking for simple freeware or complex, pro-level features.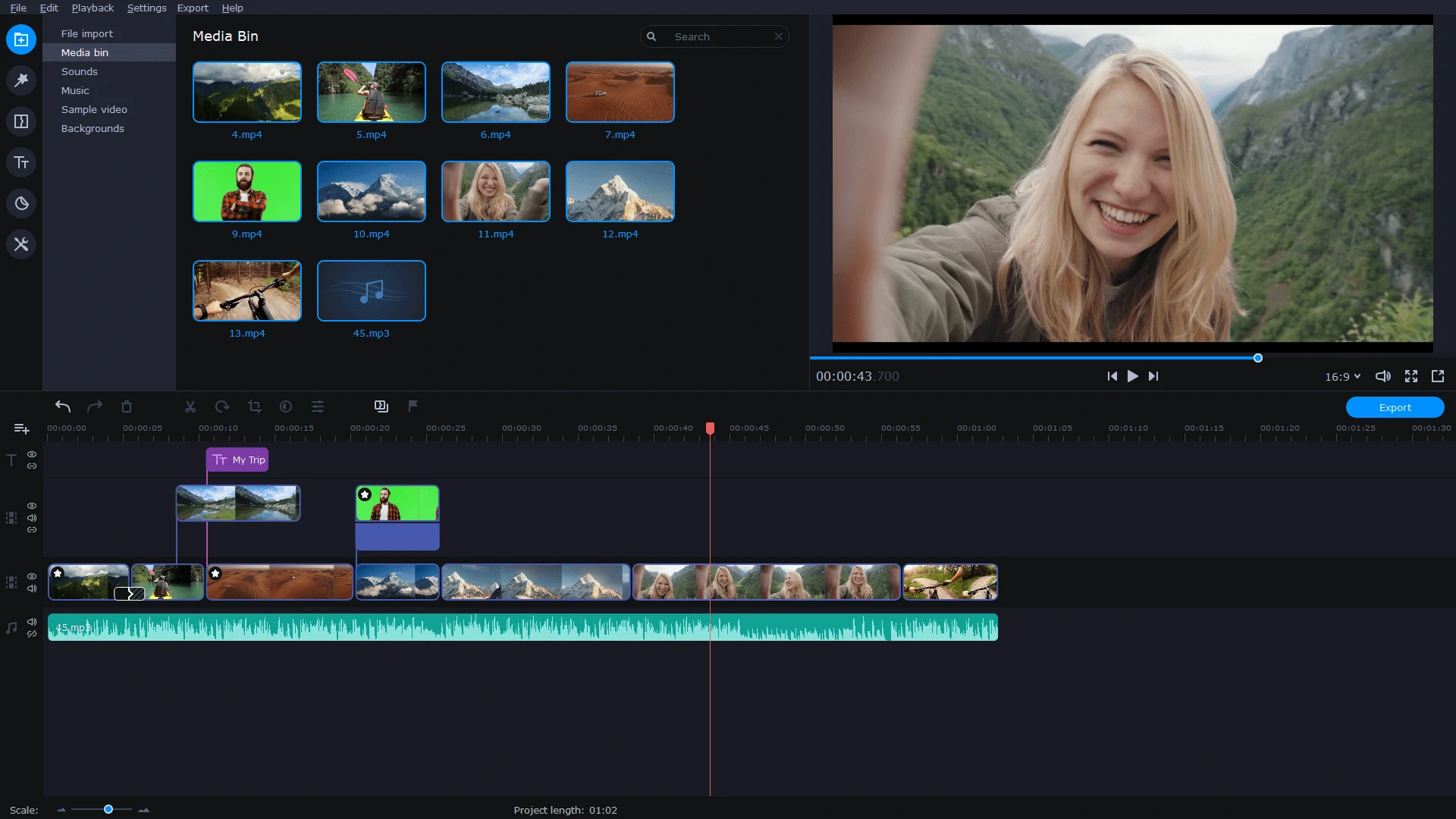 The Top Windows Alternatives to Final Cut Pro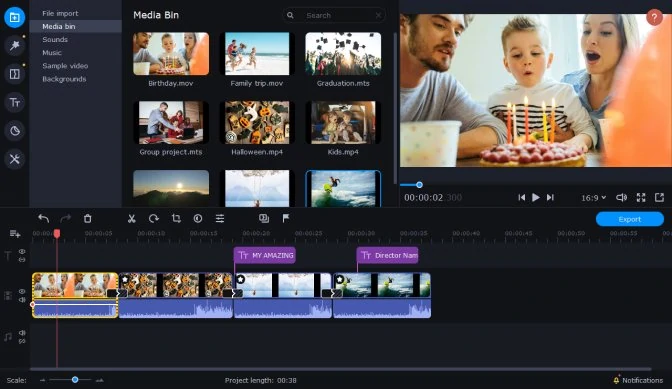 Movavi Video Editor Plus pulls off the difficult trick of providing a powerful set of video tools without being too intimidating for absolute beginners: Movavi reckons it takes no more than 20 minutes to get the hang of it even if you've never edited a video before. Its interface combines video previewing, timeline editing, and media library in a single screen, and it has all the important features: titles, filters, transition, green screen, image stabilisation, vertical video, Picture in Picture, and much more. It doesn't require a massive PC or Mac to run it, and it supports every video format imaginable.
Price: From $44.95
OS: Windows, macOS
Input formats: 3GPP, ASF, AVI, DivX, FLV, SWF, M2TS, MKV, MOV, MP4, MPG, WMV, MXF, OGV, QT, RM, RMVB, WebM
Output formats: AVI, FLV, M2TS, MKV, MOV, MP4, MPG, WMV, OGV, WebM
Pros
Really user friendly
Packed with powerful features
Good tutorials
Cons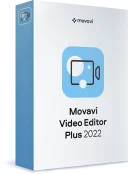 Movavi Video Editor Plus
Your next step in video-making
Edit video clips, images, and audio on a timeline

Add transitions, filters, titles, and stickers

Animate objects using keyframes, use more built-in media

Export videos in any popular format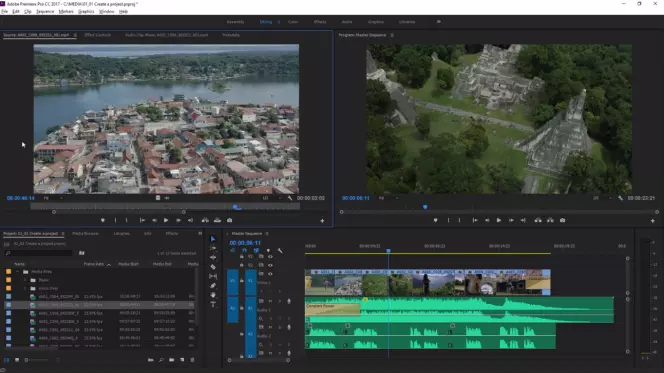 Premiere Pro is the big beast of PC video editing, and unfortunately, that means it has a big price tag too: it's only available as a monthly subscription of £19.97 (which works out as nearly £240 a year unless you qualify for an educational discount) or as part of a bigger and more expensive Creative Cloud all-apps subscription. There's a stripped-down version for creating online videos called Premiere Rush that's half the price.
Premiere Pro is essentially Photoshop for video, a heavyweight app that's perfectly at home in production environments for TV and film. It's rather intimidating for beginners, and it's overkill for making the odd home video, but if you're a video pro, this is a serious tool for serious work.
Price: From £19.97 per month
OS: Windows, macOS
Input formats: All of them (more than 30 listed)
Output formats: All the major video formats, including H.264 in 8K
Pros
Does pretty much everything
Supports all key formats and 8K video
Cons
It's very expensive
It's overkill for most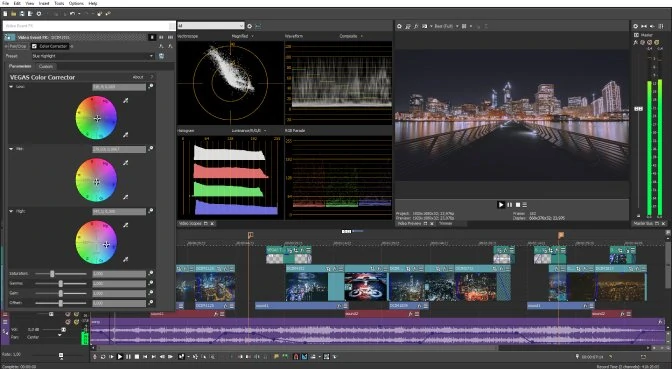 Vegas Pro is a heavyweight video package designed for professional users who might otherwise go for Final Cut Pro. You can work on projects up to 8K resolution with full HDR support, use nearly 600 video effects and transitions, carry out colour grading and balancing and apply video stabilisation and motion tracking. It also includes Sound Forge Pro 14 for audio editing and restoration.
Price: $399, or $14.99 per month
OS: Windows
Input formats: MP4, MOV, HQ, HEVC, AVCHD, MPEG-2
Output formats: MP4, MOV, HQ, HEVC, AVCHD, MPEG-2
Pros
Incredibly powerful
Great audio restoration
Surround sound mixing
Cons
Overkill for smaller projects

The free DaVinci Resolve has always been an impressive editing package, but the latest version is even better thanks to the addition of collaboration features previously only available to Studio users. It's a bit scary for beginners but it's an excellent solution for visual effects, motion graphics, colour correction, and audio post-production, and it's a good free alternative to Final Cut Pro.

Price: Free

OS: Windows, Linux, macOS

Input formats: All the major video formats

Output formats: MXF, MOV, AVI, MP4, DCP, IMF

Pros

Heavyweight editing, effects, and audio production
Now has collaboration features too

Cons

A bit scary for beginners
One for the experts

Cyberlink PowerDirector is well liked by video pros. It looks rather like Final Cut Pro with its mix of media library, preview, and timeline editor in the same screen, and it's packed with useful features including LUT colour presets, motion graphic titles, transitions, and particle effects and a good audio library to add a soundtrack.

Price: £44.99 per year

OS: Windows, macOS

Input formats: DivX (if preinstalled), HD MPEG-2, DVR-MS, DV-AVI, DAT, MPEG-1, MPEG-2, VOB, VRO, ASF, WMV, WMV HD, MOV, MOD, TOD AVCHD, MPEG-4, AVC (H.264), TS, MTS, M2TS, WTV (single channel)

Output formats: AVI, MPEG-2, WMV, MPEG-4, M2TS, MKV

Pros

Lots of pro-level features
Familiar editing interface

Cons

You rent it rather than own it
Quite resource intensive

AVS Video Editor is a timeline-based video editor that looks like a more cheerful, friendlier Final Cut Pro. It has over 300 video effects and transitions, supports all the major video formats and 4K resolution, and is available in 12 different languages.

Price: £39 a year

OS: Windows XP to Windows 10

Input formats: MP4, DVD, AVI, MOV, VOB, WMV, MKV, FLV, WebM

Output formats: MP4, DVD, AVI, MOV, VOB, WMV, MKV, FLV, WebM

Pros

Modest system requirements
Useful video presets

Cons

Licence is for a specific computer, not its owner
We can't find a solo subscription, just an app bundle

Avidemux is a simple and effective video editor with three key features: cutting, re-encoding, and filtering. It's very user-friendly and includes a decent range of tools, and while it's no substitute for a high-end video editing package, it's a useful utility.

Price: Free

OS: Windows, Linux, macOS

Input formats: ASF, WMA, WMV, AVI, FLV, MKV, MP4, MOV, 3GP, WebM

Output formats: FLV, MKV, MP4, MOV, 3GP, WebM

Pros

Easy to use
Cuts, filters, and re-encodes

Cons

Can be a little slow
Limited feature set

Pinnacle Studio is an excellent package for video editing and screen capturing, with a customisable workspace, stacks of tools, and video masking so you can do things like removing unwanted sections or blurring faces. It supports multiple cameras, has more than 1,500 effects and supports 4K video in its Ultimate edition.

Price: £89.95

OS: Windows 10

Input formats: AVI, HEVC/H.265, GoPro, VFR, XAVC, MXF, and standard file formats

Output formats: All common formats plus social media such as YouTube, Flickr, and Vimeo

Pros

Extraordinarily powerful
Great audio features too

Cons

Needs hefty hardware
Not one for beginners

Shotcut could charge a lot for this app, but instead, it's freeware and open source. It has wide format support, including 4K and ProRes, has a straightforward timeline editor and is packed with filters, transitions, and colour processing options. It's a really impressive package.

Price: Free

OS: Windows, Linux, macOS

Input formats: Pretty much anything via FFmpeg

Output formats: As above

Pros

4K support
Extensive feature set

Cons

A little overwhelming for beginners
Occasional delays on changing effect parameters

VirtualDub started as a college project and evolved into a lightweight but useful video clean-up app that enables you to enhance colour and compression, apply filters, adjust the frame rate and insert audio.

Price: Free

OS: Windows

Input formats: MP4, MOV, AVI, DivX

Output formats: AVI

Pros

Works on even old computers
Good video processing options

Cons

A clean-up app rather than a full editor
Really showing its age

Lightworks is a heavy-duty app that was used in films such as Pulp Fiction and The Wolf of Wall Street, and in addition to the paid version, there's a free version with limited features. It's an extremely powerful app, but it might be a bit intimidating if you're new to video editing.

Price: From £21.59/month or £359 to own

OS: Windows, Linux, macOS

Input formats: MXF, QuickTime, AVI, MTS, M2TS, M2T, MPG, MP4, TS, M2V, ASF, VOB

Output formats: MXF, QuickTime, AVI, MTS, M2TS, M2T, MPG, MP4, WMV

Pros

4K support
Easy editing and trimming

Cons

A bit intimidating
More expensive than Final Cut Pro

Free Video Joiner does exactly what you'd expect for the price you'd expect: it's a free app that enables you to join videos together, and that's all it does. It's very easy to use and has a good range of supported file formats, but you'll need a separate app if you want any editing features.

Price: Free

OS: Windows Vista to Windows 10

Input formats: AVI (DivX, XviD, MPEG-4), WMV, MPEG (MPEG-1 and MPEG-2), MP4, MOV, DVD, VCD

Output formats: AVI (DivX, XviD, MPEG-4), WMV, MPEG (MPEG-1 and MPEG-2), MP4, MOV, DVD, VCD

Pros

Really easy to use
Good file format support

Cons

Very basic
Hasn't been updated for a while

Video Toolbox offers a collection of browser-based video tools that you can use to edit, convert and extract audio from video clips subject to a 1,500MB maximum file size. There are lots of useful presets and the toolbox works well enough, but the interface is very stark and it has pop-up ads that tried to make us install software we didn't need.

Price: Free

OS: Online (web browser)

Input formats: 3GP, AMV, ASF, AVI, FLV, MKV, MOV, M4V, MP4, MPEG, MPG, RM, VOB, WMV

Output formats: 3GP, AMV, ASF, AVI, FLV, MKV, MOV, M4V, MP4, MPEG, MPG, RM, VOB, WMV

Pros

No need to install anything
Good range of features
Lots of presets

Cons

Interface
Misleading pop-up ads

We're not going to pretend that this little video app is packed with the same kind of features as Final Cut Pro. But it's a useful utility that enables you to quickly join multiple video files and convert them to different formats.

Price: Free

OS: Windows XP to Windows 10

Input formats: 3GP, AVI, FLV, MP4, MPG, RMVB, VOB, WMV

Output formats: AVI, FLV, MP4, MPG, WMV

Pros

Useful video presets
Really easy to use

Cons

Very basic
Progress bar sometimes misbehaves

Comparison Table of Paid and Free Alternatives to Final Cut Pro

Software
Price
OS
Interface /10
Best for
Final Cut Pro
£299
Mac
9
Pros with Macs
Movavi Video Editor Plus
From

$

44.95
Windows, Mac
9
Most projects and users, including beginners
Adobe Premiere Pro
From £19.97 per month
Windows, Mac
8
Profes­sional and power users
Vegas Pro
$399
Windows, Mac
9
8K projects, audio production
DaVinci Resolve
Free
Windows, Mac, Linux
8
Experi­enced video editors
Cyberlink PowerDirector
£44.99 per year
Windows, Mac
9
Power users
AVS Video Editor
£39 per year
Windows
8
Beginners
Avidemux
Free
Windows, Mac, Linux
7
People who don't need complex editing features
Pinnacle Studio
£89.95
Windows
9
Experi­enced editors, power users
Shotcut
Free
Windows, Mac, Linux
9
Open-source fans, power users

How to Choose a Final Cut Pro Alternative

Here are the factors to consider when choosing an alternative to Final Cut Pro.

Available features. Note that some apps, especially the free ones, offer limited features and tools. So when choosing a video editor, consider your project needs first.
User interface. If you don't have any experience working with video-editing software, choose the program with a simple and intuitive user interface.
Budget. Choose a program according to your needs. If you don't need any advanced tools, try using a free app.

Programs like Final Cut Pro are often very expensive, but it's possible to get all the features you need much cheaper. While most freeware alternatives to Final Cut Pro are rather basic in terms of what they can do, you don't necessarily need to spend hundreds of pounds to get good video editing features. For example, an app such as Movavi Video Editor Plus is a cheaper alternative to Final Cut Pro X that covers all the key features you need for most video projects. We'd recommend downloading the trial versions of your shortlisted apps to see which one best suits your project.

Frequently Asked Questions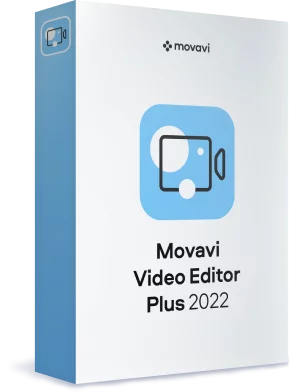 Movavi Video Editor Plus
Your next step in video-making
Edit video clips, images, and audio on a timeline

Add transitions, filters, titles, and stickers

Animate objects using keyframes, use more built-in media

Export videos in any popular format
* The free version of Movavi Video Editor Plus has the following restrictions: 7-day trial period, watermark on the output videos, and, if you're saving a project as an audio file, an ability to save only half the audio length. Learn more
Read Other Useful Articles