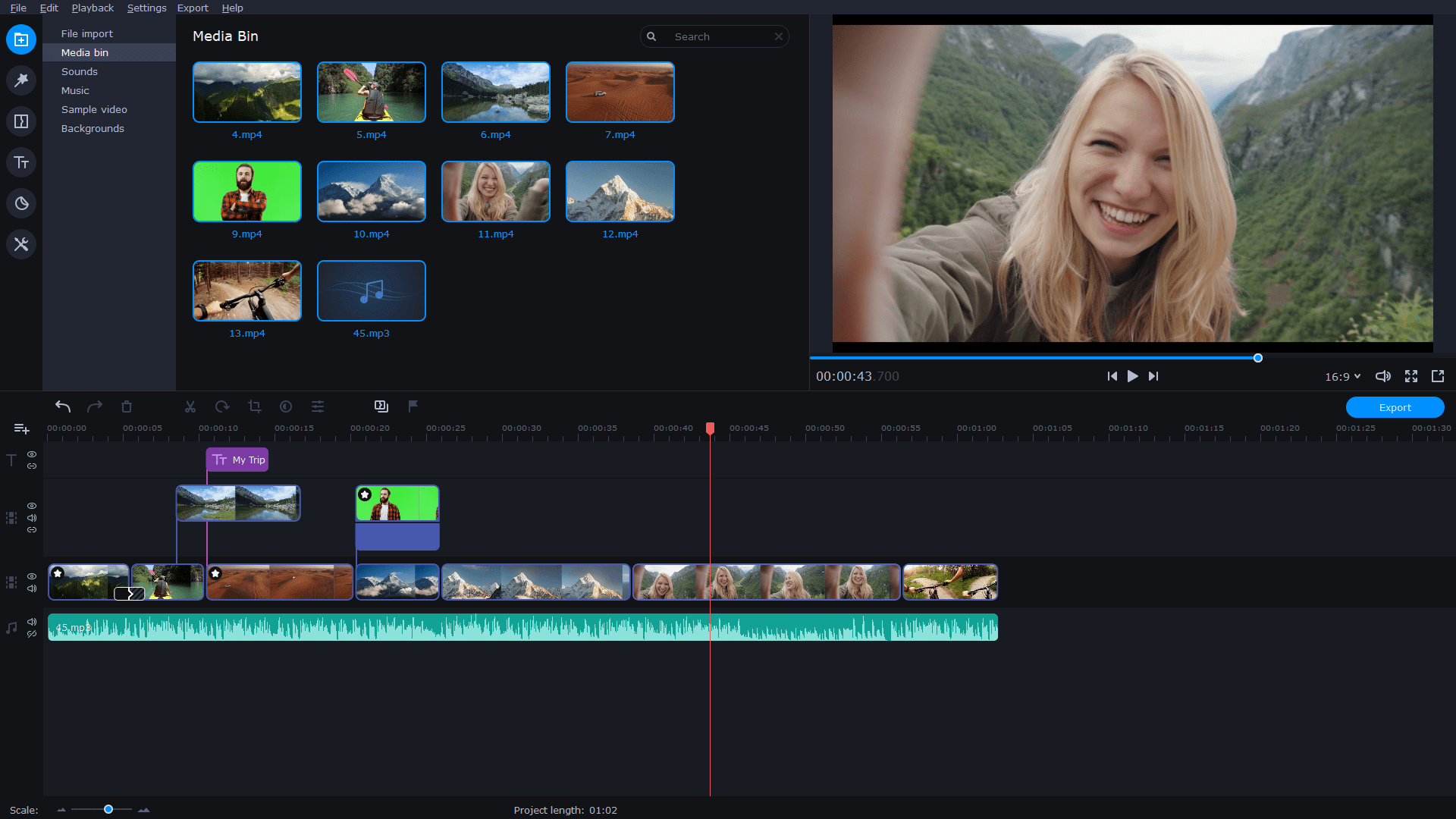 Final Cut Pro for Windows
Final Cut Pro is one of the most popular video-editing software on the market. It was firstly released by Apple in 2009. The software is famous for its various features, such as multiple editing options, editing 4K videos, and much more. Another thing to mention is an intuitive interface that makes the process of video editing quick and easy. You will find more details about this program in our article comparing Final Cut Pro vs. iMovie.
The software has one significant downside, though. It is only available for Mac users. If you are a Windows user, the best solution is to find an equivalent software available on your PC. In the guide below, we review alternatives for Final Cut Pro for Windows, cover how to choose an app that will work best for you, and also answer frequently asked questions.
Top 5 Paid Windows Alternatives for Final Cut Pro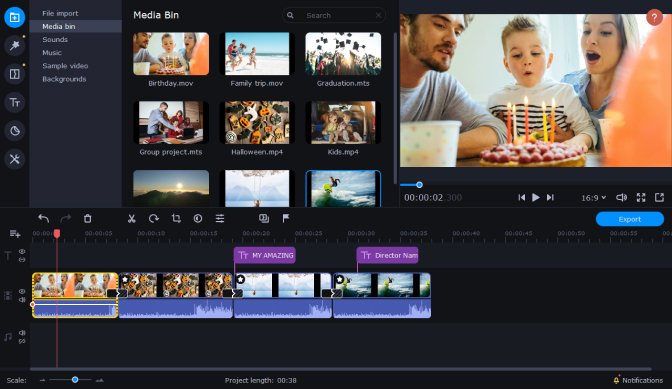 Movavi Video Editor Plus is a powerful video editing tool available in multiple languages. This software has an intuitive interface, so you don't need to have any special skills for using it. Movavi Video Editor Plus provides a wide range of features. You can edit and enhance videos, cut and crop them, apply different filters and transitions, and many more. This software may become a good Final Cut alternative for your computer.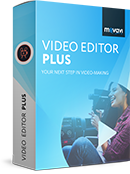 Movavi Video Editor Plus
Your next step in video-making
Edit video clips, images, and audio on a timeline

Add transitions, filters, titles, and stickers

Animate objects using keyframes, use more built-in media

Export videos in any popular format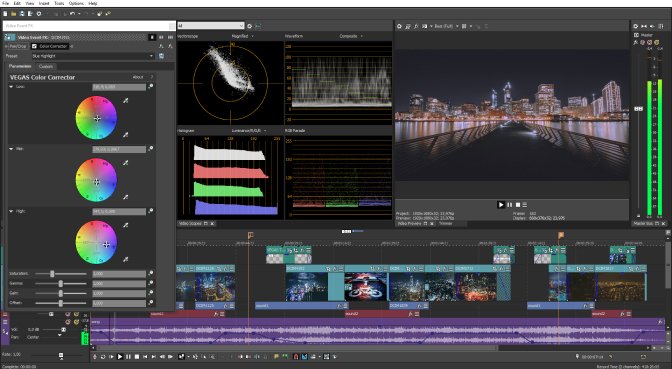 Vegas Pro is another decent Final Cut Pro Windows alternative. This software provides advanced video and audio editing features. With Vegas Pro, you can edit high-quality videos without any quality loss. With this software, it is very easy to edit 3D videos. Another feature worth mentioning is that the program can create subtitles automatically. Additionally, use a video stabilization feature and motion tracking tool to make a perfect video.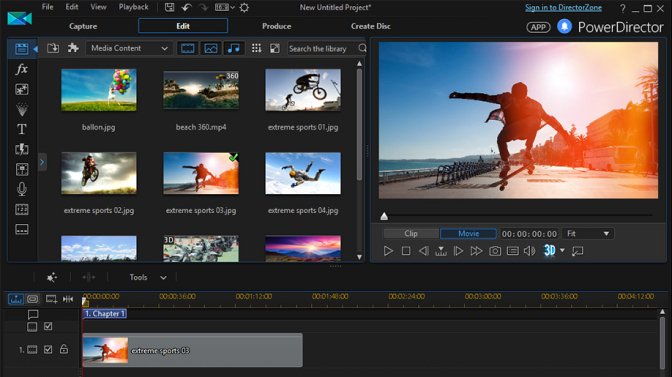 This is another popular media editing software. With this app, you can edit your video files in a matter of minutes. This editor is available in multiple languages. You can download a 30-day trial version from the official website. Keep in mind that trial version of the software offers limited options – watermark is added on the video, high-quality video files are not supported, and more. To remove these limitations, you need to purchase the program.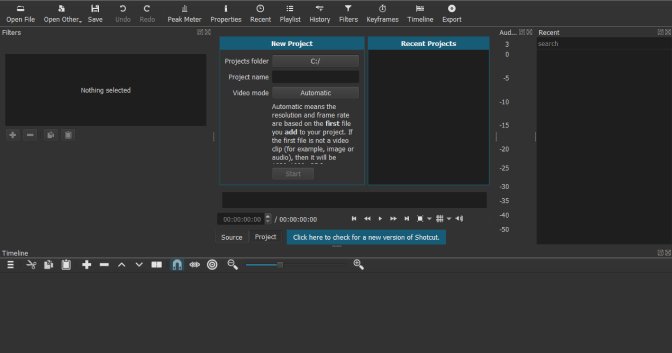 If you're looking for a 2K or 4K video editor, this one is just what you need. Available for all systems, it works fast even on older computers. This program was used to montage such movies as Pulp Fiction and The Wolf of Wall Street. Mastering Lightworks may take some time, but the result will not be disappointing.
The program also has a free version, which is quite powerful in terms of functionality, but has some export limitations.
And last, but definitely not the least, is the Media Composer. This is another good video and audio editing program. This software may become a nice alternative for Final Cut for Windows. This video editor is not only popular among amateurs in media editing, but professionals as well. A lot of popular movies and TV shows have been edited with this program. The main benefits of this software are the following: you can work with high-quality videos, stabilize your videos, add beautiful transitions and spectacular effects, fix bad lighting, and many more. After you finish editing your video files, you can not only save them to your computer but also upload them on several websites.
If you're a beginner, you can download Media Composer First – a free entry-level version of the program.
Top 8 Free Windows Alternatives for Final Cut Pro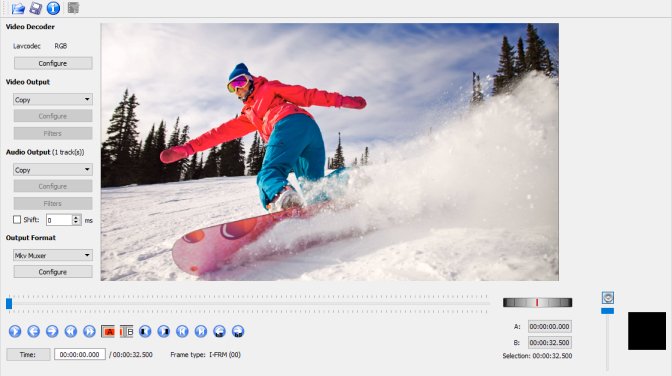 Avidemux is a video editing software available for free. You can download it from the official website. The program is available in multiple languages, including English, German, French, and a few more. Avidemux can be launched on multiple platforms – Windows, Linux, and others. However, the interface may be a little bit tricky so it could take some time to understand how it works. But in spite of that, the software is perfect to edit media files.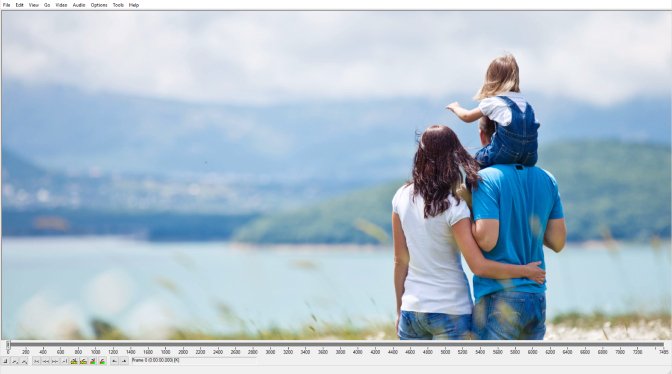 VirtualDub is another freeware program for video editing. The program offers basic video editing features. You can enhance video color and its compression, add filters, change frame rate, add audio from another file, edit fragments, and more. The software allows exporting video and audio using external encoders. You can also preview the output file from the start before saving it. With VirtualDub, it is possible to process particular parts of the video.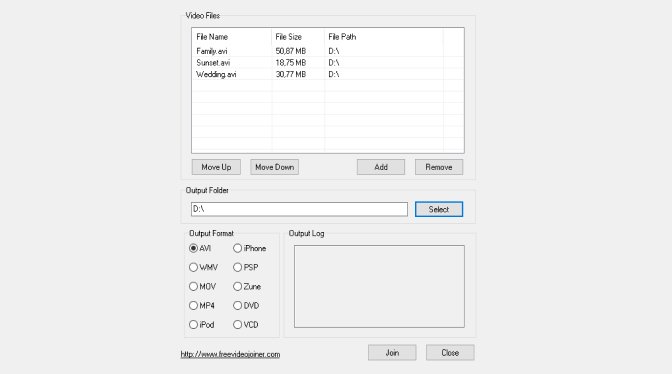 One of the main advantages of this program is its interface – it's pretty simple and extremely easy to use even for the beginners. The software supports most popular video formats and is available free of charge. You can also save the output video in the format to play on your mobile device. This app doesn't have any other features besides merging videos and converting them. So if you want to edit your video after the join, use special video editing software. However, this is definitely a good tool for joining videos.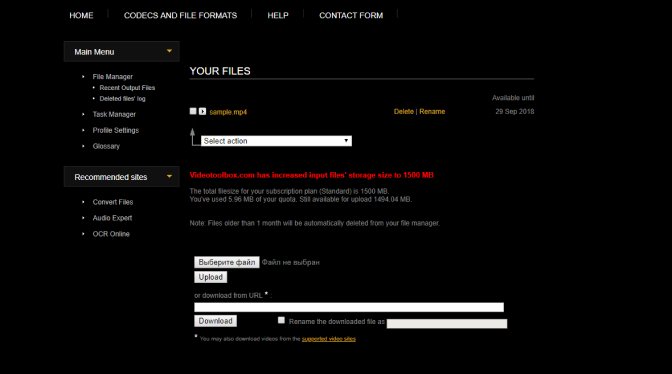 This is an online video tool for making edits and cuts that's available for free. To use this video editing website, you need to sign up first. With this online editor, you can not only edit your files but also convert them. Keep in mind, however, that it has some size limitations, so you can only upload files up to 1500 MB on the website. The site provides a big set of options for video editing. You can cut, crop and merge video files. With the online video editor, users can download videos from many websites. This easy-to-use software supports editing of videos in many formats, so make sure to check it out.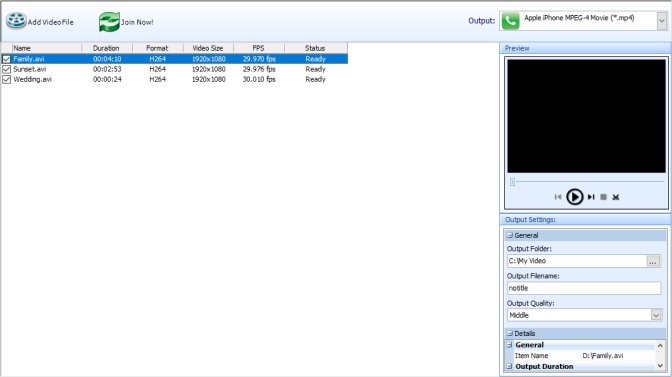 The software supports joining multiple video files on a high speed and without major quality loss. The interface of this video joiner is very simple. One of the main benefits of this software is a small video player to preview your video files. This app also offers many presets for the output files. You can save your video in a format that supported by a specific mobile device.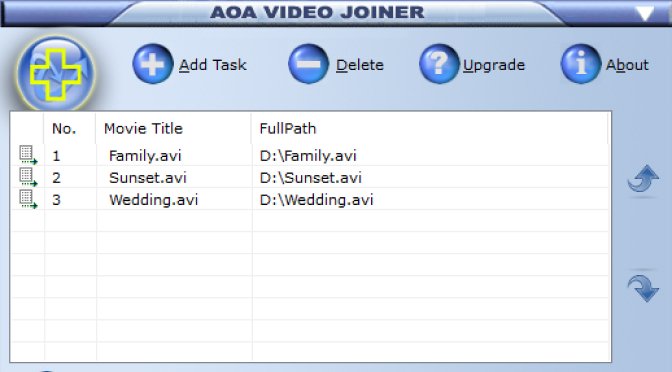 This is another software that's available free of charge. It has a very simple interface suitable for beginners. The software supports many popular formats. It is a good tool for merging multiple video files in just a few minutes. This program is definitely worth checking out.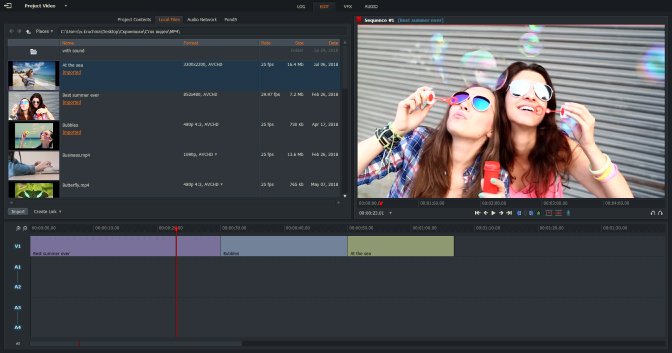 Shotcut is one of the free alternatives. It's available not only for Mac, but also for Linux and Windows computers. For a freeware, it's surprisingly powerful, supports many video formats, and has plenty of features. However, it may be hard to get around the program's interface. But when you get used to it, you will be really pleased with its functionality.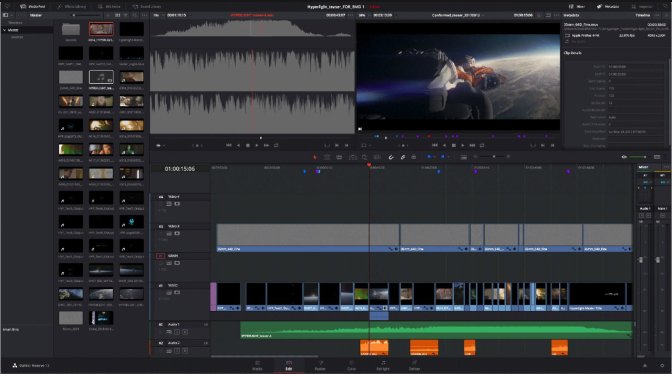 This professional video editing software is developed by Blackmagic Design. This video editor is well-known for its advanced color correction feature. However, this is not the only feature worth mentioning. The software provides a wide range of impressive video and audio editing options. You can trim and cut unwanted parts from the video, change the speed of your videos, add many different effects and transitions, create amazing animations, and many more. You should definitely try using this editor.
You can download the software from its website. It is available for Windows 7, Windows 10, and other popular platforms. Keep in mind that if you want to use all the useful features of the software without any limitations, you need to purchase the Studio version.
How to Choose a Final Cut Pro Alternative
Here are the factors to consider when choosing an alternative to Final Cut Pro.
Available features. Note that some apps, especially the free ones, offer limited features and tools. So when choosing a video editor, consider your project needs first.
User interface. If you don't have any experience working with video-editing software, choose the program with a simple and intuitive user interface.
Budget. Choose a program according to your needs. If you don't need any advanced tools, try using a free app.

Frequently Asked Questions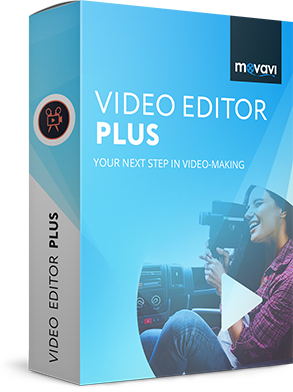 Movavi Video Editor Plus
Your next step in video-making
Edit video clips, images, and audio on a timeline

Add transitions, filters, titles, and stickers

Animate objects using keyframes, use more built-in media

Export videos in any popular format
* The free version of Movavi Video Editor Plus has the following restrictions: 7-day trial period, watermark on the output videos, and, if you're saving a project as an audio file, an ability to save only half the audio length. Learn more
Read Other Useful Articles