10 Best Windows Movie Maker Alternatives for Windows 10 in 2020
If you want to create or edit videos but want to use something better than the default of Windows Movie Maker, you might not have the budget to spend on premium programs like Final Cut Pro, Sony Vegas, or Adobe Premiere. Also, you might not need more complex functions and simply want to make a fun high-quality video without the learning curve that comes with more professional programs. Thankfully, there are plenty of free Windows Movie Maker alternatives out there worth trying if you want reliable software.
The following are some of the best alternatives to Windows Movie Maker that you'll find on the market.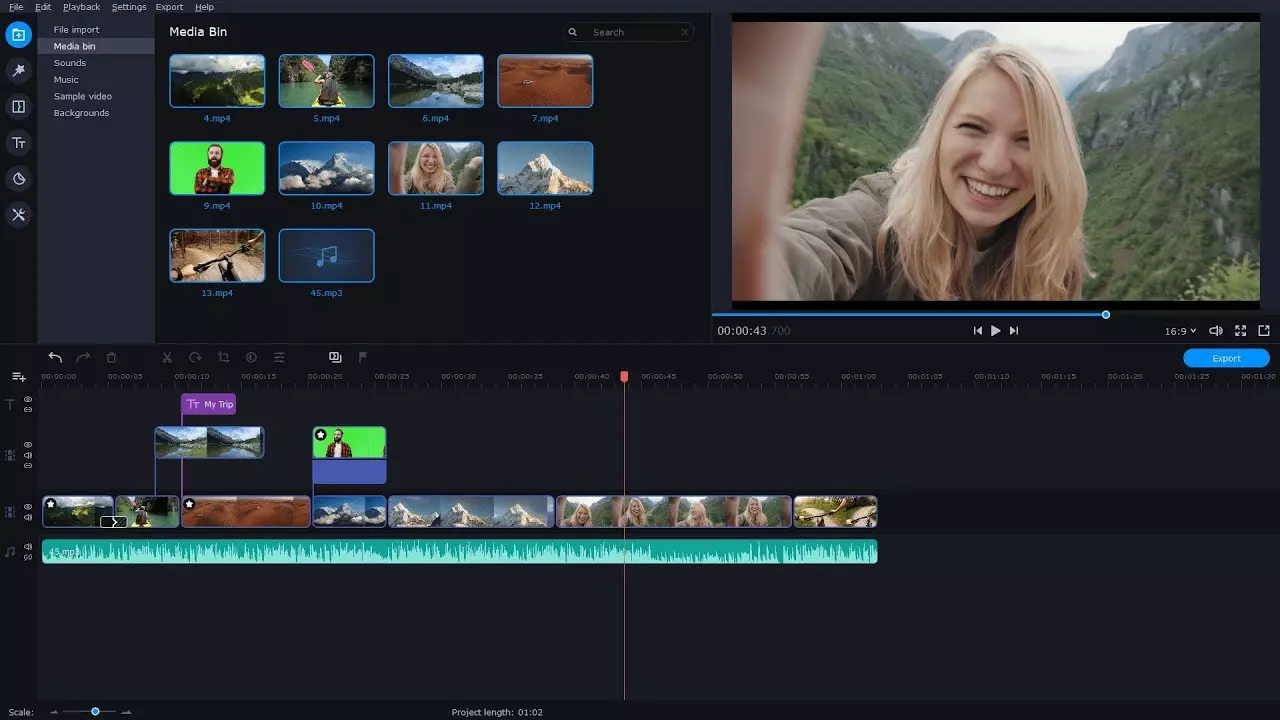 Top 10 Alternatives to Windows Movie Maker for Windows 10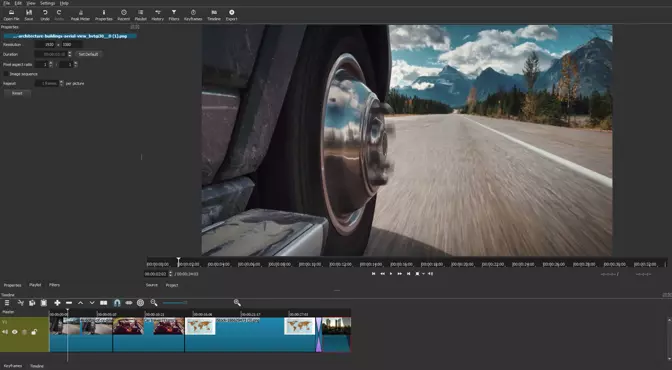 The Shotcut video editor is another free alternative to consider. This is a good Movie Maker equivalent for Windows 10. It's a cross-platform open-source video editor that uses an appealing and smooth interface. You can use a variety of dockable panels and see many different details about your video, including media properties, filter panels, encoding panels, and job queues. You can also view playlists and recent files using a thumbnail view, along with your search history. Importing files is also easy using a drag-and-drop operation.
Shotcut ultimately gives you plenty of great tools to use to create videos in many different formats.
Pros
Intuitive and easy-to-use interface
Gives you the ability to export videos in a wide range of formats using FFMPEG in HD and up to 60fps
Cons
Can get too technical for new inexperienced users
Specifications are high and may be difficult to meet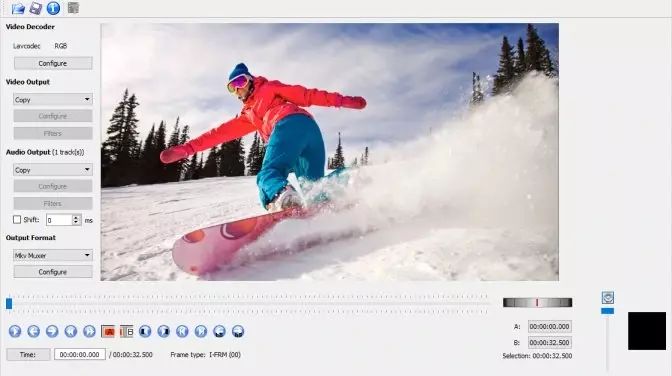 You can get right into video editing with the Avidemux editor. This is a good Movie Maker equivalent for Windows 10. While the Avidemux program features a simple and bare-bones interface, it does what it advertises. There aren't a whole lot of options when it comes to video editing via the interface, but one area in which this software shines is the video codec options. You can also choose from many filters, and the tool makes it easy to trim your videos. Apart from Windows 10, you can use this tool on Mac OS X, BSD, and Linux.
Pros
Easy to use
Plenty of filter options and video codecs
Cons
Very simple and potentially off-putting interface
A general lack of versatile editing options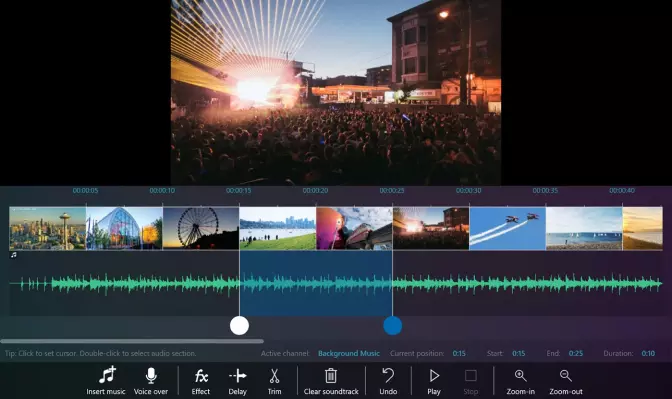 Movie Maker 10 is not to be confused with Windows Movie Maker for Windows 10. Movie Maker alternative Movie Maker 10 is from another reputable publisher and comes with many of the same features. You can use this tool to make videos using your video clips, photos, and music, with basic features like joining, trimming, and adding audio tracks. It also includes some advanced features such as transition effects, filters, and zoom effects.
Pros
Plenty of effects and editing options to use
Simple and accessible interface
Cons
Many advanced features are only available if you buy the pro version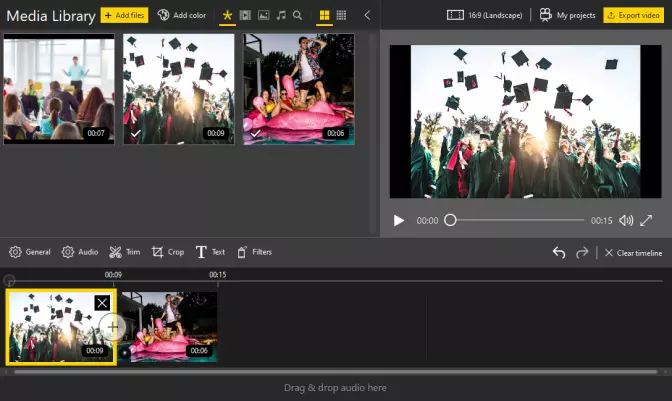 Icecream Apps has created a wide range of software. Its video editor is one of the best replacements for Windows Movie Maker. The editor is simple with little to no learning curve, and it comes with enough features to give you a decent alternative to Windows Movie Maker. You can use the software to trim and enhance video and audio clips, manage several projects, add effects, and insert various transitions. The biggest downside to the Icecream Apps tools is some bugs that still need to be worked out.
Pros
Uses a simple interface that's easy to use
Basic editing features allow for simple, smooth editing
Cons
Has certain bugs
Doesn't have some features that come with other free editors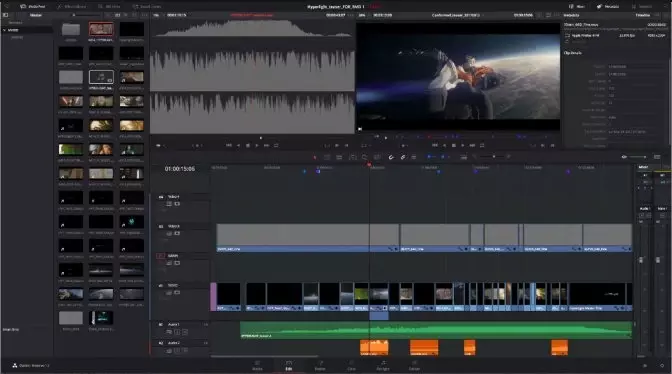 DaVinci Resolve is a combination of a good Windows Movie Maker replacement and an advanced color corrector. You can use this software to edit your videos, correct color, finish, and share your video, all from one platform. You can also scale it based on your specific needs, whether you want to use it in a studio or on-set.
You can also use DaVinci Resolve to edit video metadata, apply visual effects, sync sound, or modify color grading, with the ability to manage files on the network or locally.
Pros
Intuitive interface with many features
Advanced color correction
Cons
Like a lot of professional software, it comes with a steep learning curve
No support for multi-camera editing

OpenShot is another similar Windows Movie Maker equivalent. It's a free and flexible tool that makes it easy to create and edit videos, with the ability to make professional-quality movies using your photos, videos, and audio files. You can also add video effects, transitions, and subtitles to your videos and export them to YouTube, DVD, Vimeo, and other formats.

The tool includes a chroma key, title editor, color filters, and audio effects to help you create any video with ease.

Pros

Free and easy to use
Users can easily trim, cut, split, crop, and merge clips
Plenty of transitions and effects are included
Supports over 70 different languages, which users can translate online via the LaunchPad
Can export video projects in 4K UHD or 2.5K QHD up to 60 fps

Cons

Frequently crashes, especially when using it on a laptop that struggles to meet software specs
Video rendering speed is slow
Difficult to modify video effects after adding them to clips

One aspect of the Videopad Video Editor that's likely to stand out is its old-school interface that looks outdated by about 20 years, but that interface makes this tool easy to navigate and utilize. You can do everything you would expect from a Windows Movie Maker alternative: edit videos, add music or another audio track to your videos, and trim and crop videos. You can also import your own effects.

Pros

Interface is reminiscent of classic Windows Movie Maker but with more options
Makes it easy to customize videos with import options for various effects

Cons

Some undisclosed plugins and other features are only available to view and use if you buy the commercial version

HitFilm Express is the free version of FX Home's video editor, and it's specifically designed to make it easy to add special effects. If anything, this is more of an alternative to Adobe After Effects than a replacement for Windows Movie Maker, but you can still use it as an editor. The timeline makes it great for editing videos, and playback options help make editing even more efficient. The software also comes with some great export features and you can continue making changes to your videos as during the exporting process. Ultimately, if you want to add effects to your videos in lieu of straight editing, HitFilm Express is a solid option.

Pros

Easy-to-use video editor timeline
Faster editing process with playback feature
Intuitive export capabilities
Edit while exporting

Cons

Poor export performance
Certain playback options prevent the use of special effects
You'll need to buy add-ons to access certain functions

Exclusively for Windows, the WinX HD Video Converter Deluxe is a combination of a video editor, HD video converter, photo slideshow maker, and an online video downloader. It's pretty straightforward to use with a simple interface, and you'll also benefit from fast conversion and download speeds compared to other converters. It comes with hundreds of video and audio codecs along with hundreds of preset profiles for both Apple and Android devices. If you're looking for video editing software like Windows Movie Maker, you may give WinX HD Video Converter Deluxe a try.

However, considering all of what this software is intended to do, the video editing portion only makes up a small part of it, which means there aren't too many features in this area beyond trimming, cropping, and merging.

Pros

Simple and intuitive interface
Over 370 video and audio codecs
Combination video editor, YouTube video downloader, and photo slideshow editor

Cons

Limited features for video editing
Limited slideshow features

VirtualDub is a free and open-source video editing software for Windows. Unfortunately, the program has not been updated for a long time and, thus, the only things it can operate are AVI files with a specific codec. It has a little bit of old-fashioned interface and seems difficult to use. VirtualDub is still great to perform multiple video-editing tasks, such as deleting unnecessary parts from a video, cropping sidebars, converting to grayscale, compressing video files, and more.

Pros

Can be extended with third-party video filters
Can process a batch of video files at once

Cons

Doesn't support popular file types like MP4, MKV, MOV
No longer updated

Frequently Asked Questions

What Special Effects Are Available in Free Video Editors?

A majority of free Windows Movie Maker alternatives will give you many basic editing functions, but some will also include various special effects. Some may offer slow-motion or reverse capabilities, while others may allow you to simply apply certain filters, titles, transitions, or subtitles. In many cases, you may need to buy the premium versions of the software to access all of the features included.

What Is the Best Online Alternative to Windows Movie Maker?

In short, there is no best online alternative software, as the answer to this will depend on what you're looking for in the perfect editor. Some will have different features from others, while you might prefer a certain kind of interface over others. The best way to find the best Windows Movie Maker equivalent for you is to shop around and compare features.

For some ideas to help you find the best Windows Movie Maker, with both free alternative and paid versions included for Windows 7, 10, and other operating systems, check out the article below.

What Is the Best Video-Editing Software for Beginners?

There are plenty of options out there for beginners to get you started with video editing today. Check out our list of some of the best video editing software you'll find below.

To get started with Movavi Video Editor Plus, download it for free today and use it for your next video editing project.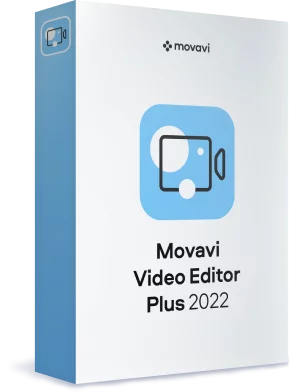 Movavi Video Editor Plus
Your next step in video-making
Edit video clips, images, and audio on a timeline

Add transitions, filters, titles, and stickers

Animate objects using keyframes, use more built-in media

Export videos in any popular format
* The free version of Movavi Video Editor Plus has the following restrictions: 7-day trial period, watermark on the output videos, and, if you're saving a project as an audio file, an ability to save only half the audio length. Learn more
See Other Useful How-to Guides