Best Audio Recorders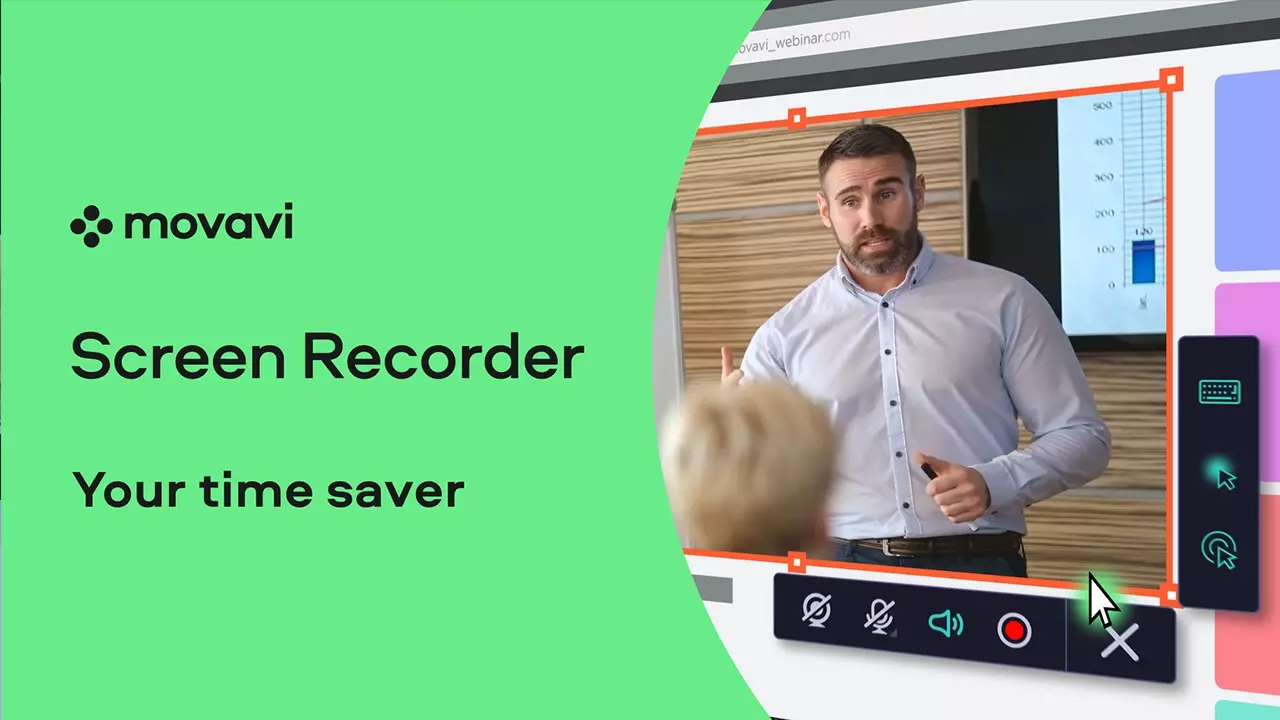 Videos are excellent tools for entertainment or instructional purposes. They are also used in different ways, from demonstrating processes, sharing pointers for playing a popular game to recording product reviews. It's no doubt that videos are a flexible innovation of this modern age.
But today, it's possible to level up the experience and using the best audio recording software is the wisest idea. Aside from providing quality videos, filming picture-in-picture to capture video from screen or webcam, editing and annotating a video, and creating videos in a range of file types have come to life.
A Few of the Best Software for Audio Recording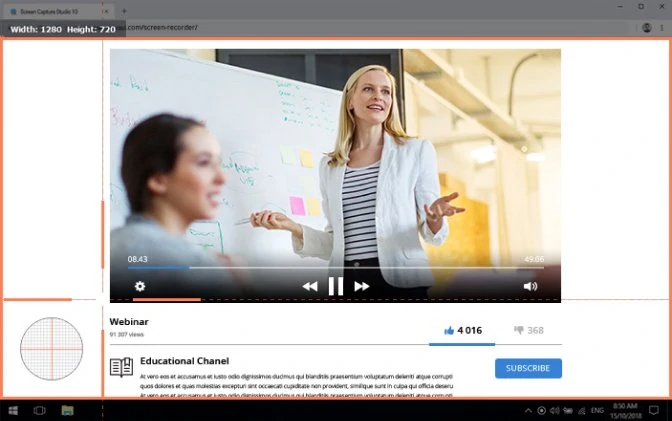 One of the best recorders today is the screen recorder from Movavi. When you're searching for a program to record video and sound from your screen for Windows 10, this one has got your back. This software allows you to grab live streams and webinars in real time.
Pros:
Webcam recording with preview. The software also allows you to capture the screen and the webcam simultaneously.
The scheduler. It allows you to set the time of the recording, and this is very useful for those who tend to forget about starting the recording and then regret it.
The built-in cutter, which will help you to get rid of the unnecessary parts of the video.
Direct uploading to YouTube. The easiest way to share the recording with your friends and colleagues.
Cons:
Adds a watermark in the trial version.
Just try the program and see if it works for you!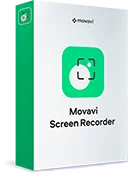 Movavi Screen Recorder
The perfect way to record from your screen
Capture video from your computer screen

Grab sound from multiple sources

Save recordings without quality loss

Export videos in any popular format
Developed and innovated by Blueberry Software, Flashback is another recorder for Windows. Since the introduction to the market, it has been reputed as a simple yet powerful app for making a motivating tutorial. While making people engaged fully in every video, you can expect to improve the number of your audiences within a short period.
There are powerful enhancements you can enjoy. For the frame, you can erase mistakes, remove pauses, and edit with confidence. For audio, you can edit audio tracks and synchronize sound. For annotation, you can add callouts, text, and images. For interactivity purpose, you can add buttons to control movie playback and save interactive movies.
Pros:
Record a window, region, multiple monitors, and audio from mic or webcam.
Save a variety of major formats to avoid incompatibility issues.
Guarantee high-performance recording.
Upload to YouTube and add watermarks.
Cons:
A watermark is added in the free version.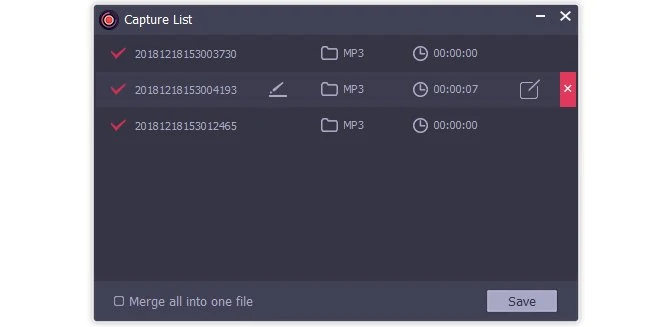 Highly rated as one of the best audio recording software, AudFree Audio Capture is ideal for Windows 10. As an effectively powerful Mac music capture, its set of improved and flexible methods are unmatched. Whether you need to record any sound from different sources or look for no quality loss, this is specially tailored for you. Whatever the types of music you fell in love with, AudFree Audio Capture is well-designed to record all audios with original sound quality. If you stream music in different browsers such as Firefox, Safari, Chrome, you have come to the right place. It is also user-friendly and compatible with many apps, including iTunes, Apple Music, Spotify, and more.
AudFree Audio Capture is also known as the smartest multi-track music capture for Windows, Mac, etc. While you can enjoy auto split recordings, you can grab a range of audio tracks simultaneously. Download AudFree Audio Capture now.
Pros:
Compatible with many apps;
Records from different sources;
Has a simple interface.
Cons:
You can only record a 1-minute audio track in the trial version.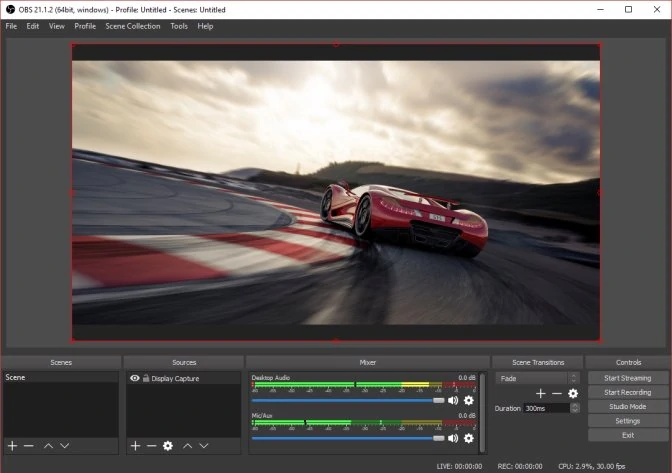 Another the best audio grabber is the Open Broadcaster Studio (OBS). Whether you've been searching for free or open-source software for live streaming and video recording, OBS got your back. Perfect for PC, Windows, and Mac, OBS is also a one-stop solution for all users. As with other options in this list, OBS has a special and unique reputation in the industry. Not only does it ensure high-performance video/audio capturing and mixing, set up many scenes, offer intuitive audio mixer, but it also provides powerful configuration options.
But wait, there's more! OBS takes great pride with its streamlined settings panel and modular 'Dock' US. This gives you full access to different configuration choices and allows you to rearrange the layout of your option. Equipped with a high-end API, OBS enables plugins and scripts to offer perfect customization and great functionalities according to your needs. Bring your experience up to the highest level of satisfaction with OBS!
Pros:
Free and open-source;
High-performance audio capturing;
Powerful editing features.
Cons:
The program interface may be confusing for beginners.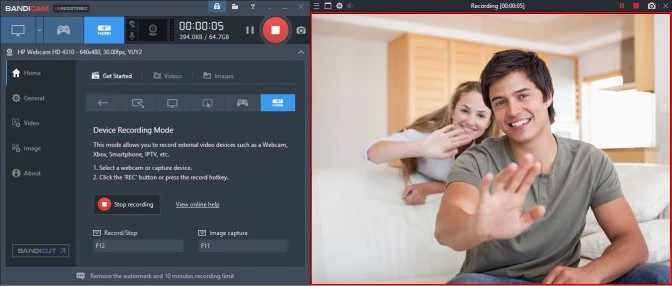 Bandicam is another best audio recording software. It has a lightweight screen recorder for Windows, enabling everyone to capture anything on the PC screen in High Definition. Users can also record a specific area on a PC screen and capture a game that uses different graphics technologies. Thanks to Bandicam. Specially designed to provide a fun experience, this program can carry out a game capture with perfect compression ratio. While it keeps the video quality close to the original piece, its performance and functionalities are superior.
As one of the top-notch solutions for many, Bandicam allows everyone to get the best results. Not only can you select area and record, add webcam overlay, mix your voice, but you can also add a logo to every video. Extraordinary mouse effects and real-time drawing are other features you can enjoy, too.
Pros:
Allows to mix your voice;
High quality of the recordings.
Cons:
Provides only a few editing features.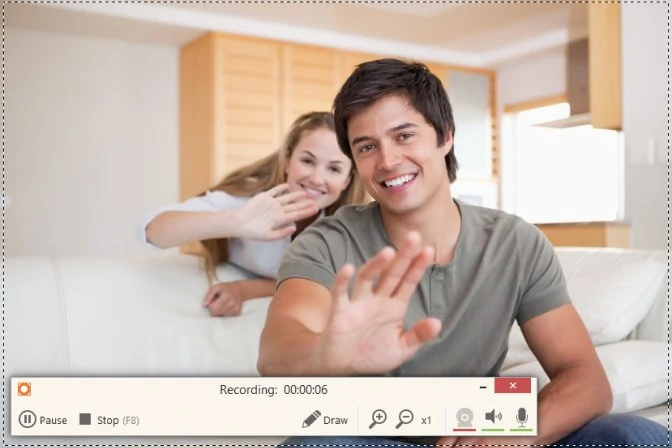 Another tool that users love is the Icecream Screen Recorder. Just like the others, it is a quality tool that allows everyone to capture any area of your PC screen, whether it's a video file or a screenshot. Rated as an easy to use and intuitive software, Icecream Screen Recorder provides a variety of tools and options for an impressive screen capture with clear audio. As one of the best audio recorder for Windows, Icecream Screen Recorder allows you to record games, webinars, and Skype videos with quality features.
Icecream Screen Recorder has been one of the leading options for many. It's no surprise as it offers a multitude of impressive features. The number one benefit is the area selection. You can choose the area of your PC screen to take a video or screenshot with a click of a mouse. Another advantage is the drawing panel. You can draw or add arrows to your video or screenshot. It also has a user-friendly project history. This means you can have full and quick access to every captured screenshot and video within a minute or two.
Other features include adding a webcam, zooming in while recording, adding watermark, and around mouse screen recording. Give Icecream Screen Recorder a try today! It is worth the effort!
Pros:
Uploads your recordings to YouTube, Dropbox and Google Drive.
Provides basic editing features.
Cons:
Recording is limited to 10 minutes in the free version.
Frequently Asked Questions
What Is the Easiest Recording Software?
If you're looking for a simple app, we recommend you try Movavi Screen Recorder. The program interface is very easy and intuitive, so it will only take a few minutes to master. Click the link below to learn more about the program.
What Can I Use to Record Audio on My Computer?
To record audio on a computer, use Movavi Screen Recorder.
Install the program following the onscreen instructions.
Choose the recording tool and adjust the capture area.
Click REC and turn on the desired audio.
Cut out the unwanted parts and save the track on your computer.
Follow the link below to read the full guide.
All these programs are great. They are worth the investment and time. You can start with Movavi Screen Recorder for a convenient and fun experience. Just click the download button below.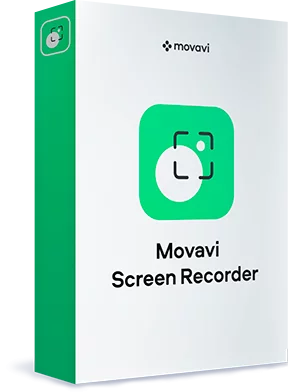 Movavi Screen Recorder
The perfect way to record from your screen
Capture video from your computer screen

Grab sound from multiple sources

Save recordings without quality loss

Export videos in any popular format
Disclaimer: Please be aware that Movavi Screen Recorder does not allow capture of copy-protected video and audio streams.
Read Other Useful Articles