How to Use OBS to Record Screens
OBS, or Open Broadcaster Software, claims to be one of the best streaming video recorders. But in spite of all the good reviews, OBS recording software is not an intuitive program to use. Even if you're familiar with other recorders, it will take some time to understand how to record screens with OBS because of the enormous number of settings. It's not always obvious which parameters to choose and how to set them correctly to get the desired result.
In this article, you'll find a short guide to how to make the simplest recording using OBS. In the second part, we'll tell you about one of the best and easiest OBS alternatives – Movavi Screen Recorder.
Learn How to Use the OBS Screen Recorder
To capture your screen with OBS, follow these steps.
Step 1. Install OBS

The OBS screen recorder is a free program, so you need only download the installation file and follow the instructions to start using it.

Step 2. Choose the Source for Your Recording

After launching the app, you'll see a black screen. In the bottom left corner, find the Scenes and Sources windows.

The first scene will be created automatically. You can add new scenes to make several recordings – nothing difficult there. The main challenge is choosing a source.

Click on the plus sign and select Display Capture from the list.

In the settings window, choose the Create new option and hit the OK button.

In the next preview window, you need to decide on the size of the capture region. By default, OBS grabs the entire capture window. If you need to record a specific area, choose it via the Display menu. Then click OK again.

Note that you don't have to choose Display Capture. You can select any item from the Source list.

Step 3. Set Up the Output Format

If you want to save the recording in a particular format, you need to decide on this before starting the OBS screen capture. Go to Settings, open the Output tab, and adjust the output parameters according to your preferences.

To make a professional-grade recording, we recommend you also explore the other settings tabs. We're not going through them all here, because the purpose of this article is to show you the main functions of the OBS screen recorder. It's up to you to go further in learning the program, but be aware you'll need to devote a lot of time to it.
Explore the OBS Alternative – Movavi Screen Recorder
Movavi Screen Recorder is much simpler and more user-friendly software. You can install the app a minute before starting to record and you won't have any problems understanding how to use it.
Benefits of Movavi Screen Recorder:
Intuitive interface and clear settings
The ability to record screen and audio either simultaneously or separately
High quality output and wide range of formats for saving, including MP4, AVI, MOV, MKV, GIF, MP3, PNG, BMP, JPG, and more
Rapid screenshot captures and simple editing tools in the preview window
Easy sharing of files via links to Google Drive or YouTube
Let's take a look at the grabber software in use.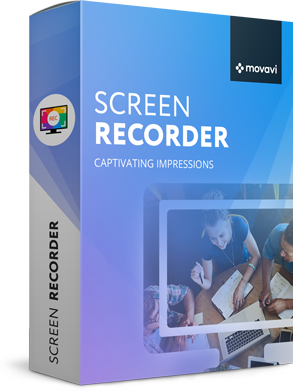 Disclaimer: Please be aware that Movavi Screen Recorder does not allow capture of copy-protected video and audio streams.
Disclaimer: Please be aware that Movavi Screen Recorder does not allow capture of copy-protected video and audio streams.