The best free webcam software for Windows 10
Here are the 3 best webcam recorders:
The best webcam software for PC is really useful to have. In business, you can use it to record meetings and presentations or make a copy of webinars so you can refer to them after broadcast. They're great tools for making HD training videos, promotional videos, or for presenting software reviews. And the top webcam recorders can come in useful for lots of other things such as design projects, making presentations into movie files and for messing around with the kids or your friends. If you're looking for the best webcam downloads, webcam software for PC, laptop camera software, or a webcam application with universal compatibility, you've come to the right place.
There are three key kinds of video recording software for Windows 10. There are apps that you run on your Windows 10 desktop; there are apps that run online; and there are browser extensions that you can call from your web browser. Some are paid-for and others are freeware. The best web camera software for PC might not be the most feature-packed, or the one with the highest price tag: it's the one that has the features you need at the price you want to pay.
We'll show you the best free webcam software for Windows 10 as well as paid-for options and some Mac apps too, with links to reputable places for your webcam software download.
Free webcam software for Windows 10
Best for capturing online calls, webinars, and streaming videos
G2 rating: 4.5 out of 5 stars, 41 positive reviews out of 44
The best thing about Movavi Screen Recorder isn't its flexibility or extensive file format support. It's that the learning curve is virtually flat: this is an app you can install and use without having to work out what button does what. It can capture your webcam, your display, or both simultaneously; you can schedule recordings in advance; you can annotate as you record, and there's a useful audio-only recording option too. The free version is fully functional so you can put it through its paces without having to spend any money, and it can record both Full HD and 4K video.
OS: Windows, macOS X
Formats: MP4, AVI, MOV, MKV, GIF, MP3, PNG, BMP, JPG
Price: Free / $64.95
Features:
Webcam and display capture
Record scheduling
Audio-only option
Full HD and 4K
Pros:
Very flexible
Very fast and easy to use
User friendly
Excellent file format support, including HD
Free version is fully featured
Cons:
Free version has watermark
Comparison table
| Program | Output formats | Pros | Cons |
| --- | --- | --- | --- |
| Movavi Screen Recorder | MP4, AVI, MOV, MKV, GIF, MP3, PNG, BMP, JPG | Very flexible. Very fast and easy to use. User friendly. Excellent file format support. Free version is fully featured. | Watermarks in free version |
| Logitech Capture | MP4 | Very capable. Portrait recording. Multi-source recording. | Doesn't work on M1 Macs. Overkill for some. |
| Cyberlink YouCam | WMV, AVI, MP4 | Live makeup. Presentation mode. Lots of FX and filters. | Trial version really wants you to buy the app |
| | | | |
| --- | --- | --- | --- |
| Screencapture Webcam Recorder | MP4 | Fast and effective | Very basic. Doesn't work in Safari. File format requires installing codec on Mac. |
| ManyCam | GIF, FLV, MKV, MOV, MP4 | Useful whiteboard. Multiple sources. Useful layers. Live streaming. | Standard version doesn't have blur or chroma key |
| YawCam | GIF, JPG, PNG | It's free. Live streaming. Timelapse. | No video export. Feels very old. |
| SplitCam | MP4 | It's free. Multiple livestreams. Integrated audio mixer. | Mac version is a beta |
| Windows 10 Camera | MP4 | Really simple. Really easy. | Really basic. Big files. |
| Debut Video Capture Software | AVI, MPG, MP4, MOV | Works with IP cameras and webcams. Direct upload to video sites. Green screen and audio-only options. | A bit old-fashioned |
| Webcam Toy | JPG | Over 80 effects. Instant results. Easy to use. | Static images only |
| MyCam | MP4, GIF | It's cheap. It's fun. Effects are good. | Quite basic |
| Bandicam | AVI, MP4 | Great for games. High compression for smaller files. Very flexible. | A bit much for basic recording |
| Photo Booth Pro | JPG | Fun filters. Easy to use. Easy sharing. | Extremely basic |
| Apowersoft Free Online Screen Recorder | MP4, WMV, AVI, FLV, MPEG, VOB, ASF and GIF | Records almost anything. Good output options. No watermarks. | Requires launcher app installation. Can't record games. |
| Camwiz Webcam Recorder | MOV | Simple to use | Very old Interface is tiny on Retina displays |
| IP Camera Viewer | n/a | Watch 4 cameras at once. Per-camera settings. Webcam and IP camera support. | A viewer, not a recorder |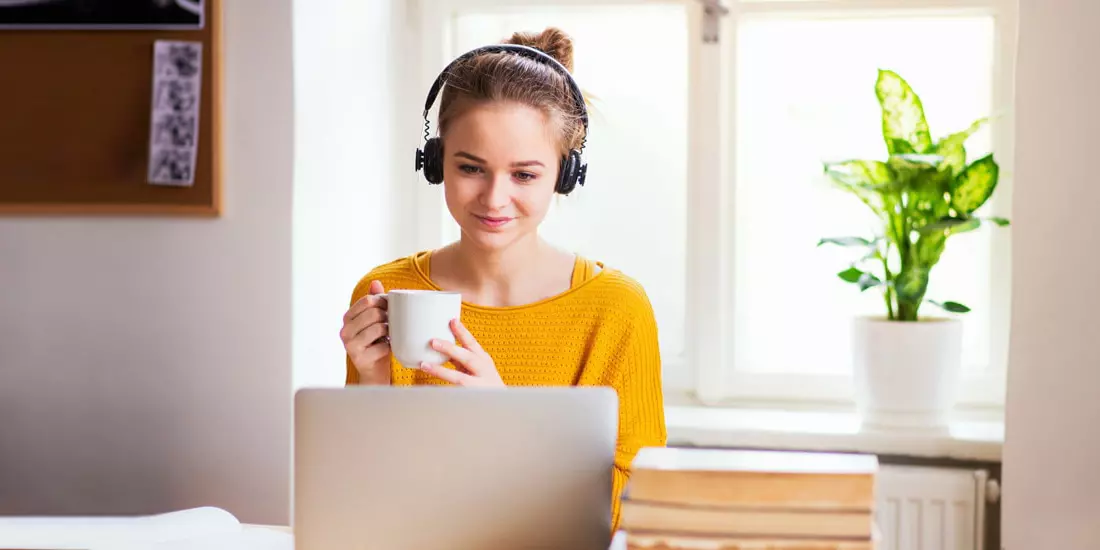 Movavi Screen Recorder
The perfect way to record from your screen
Disclaimer: Please be aware that Movavi Screen Recorder does not allow capture of copy-protected video and audio streams. Learn more
Frequently asked questions
What is the best webcam software?
That depends on what you want it to do: some apps are great for quick and easy filtering, others can monitor security cameras and some are fully featured video apps. That's why we've included a range of options in this guide.
What software is best for video recording?
We have an in-depth guide about that very thing. Click the link to learn more about video recorders.
What is the best webcam software for Windows 10?
We really rate Movavi Screen Recorder but there are other options too, such as Windows 10 Camera, Bandicam, and ManyCam.
What app do YouTubers use for recording?
Everybody has their own favourite, but many YouTubers use Movavi Screen Recorder because it integrates tightly with the rest of the Movavi apps, so they can do pro-level editing and FX without having to learn a whole bunch of different apps from different developers.
Sign up for news and special offers