Best Free MP4 Editors
If you are a creator, you are undoubtedly looking for video editing software that will make your life easier. That said, much of the best video software is expensive. Browsing the Internet, you may come across software that costs hundreds (perhaps thousands) of dollars.
So what happens if you need to edit a movie or another MP4 video, but you don't have the cash to spend on expensive video editing software? In other words, what is the best MP4 cutter that is free? Check out the article to find out the best apps for beginners and professionals.
Best MP4 Video Editor Freeware
We have searched the Internet and have found some of the best free MP4 editors. While this MP4 video editor freeware isn't ordered based on preference, we believe that you will find the following editors to be extremely useful.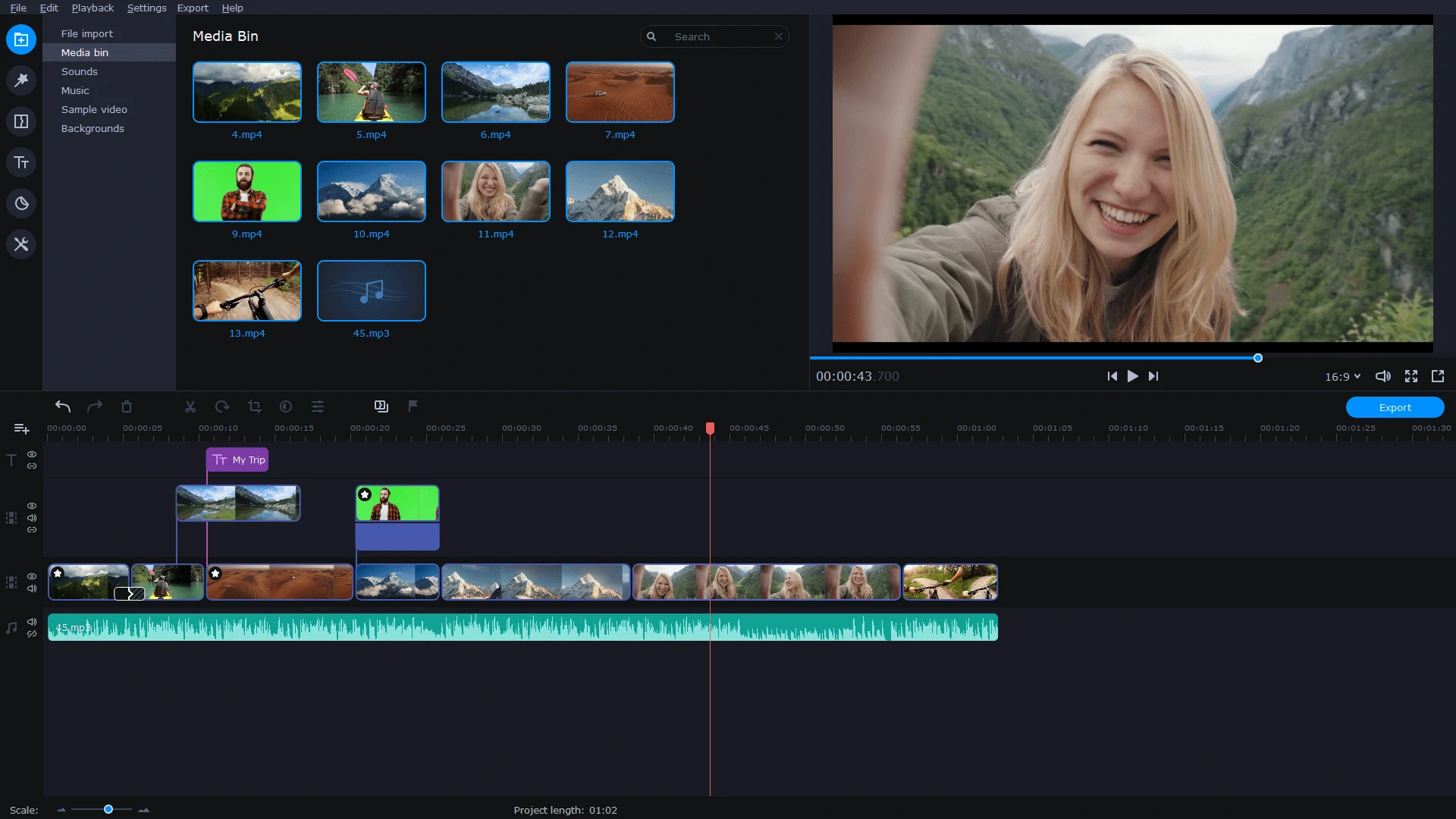 MP4 Editors for Beginners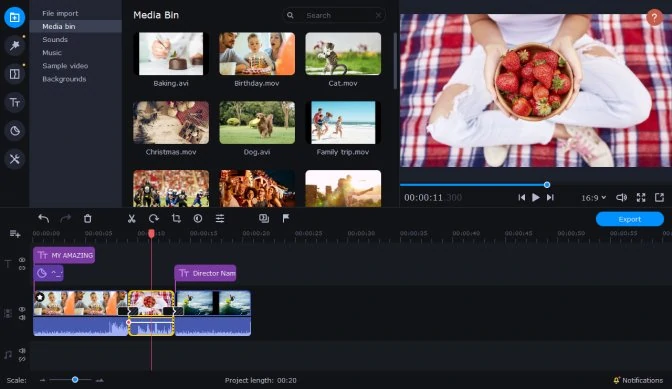 Movavi Video Editor Plus is intuitive software for everyone passionate about video-making. The editor gives you a wide variety of video-editing options that will help you create inspiring videos. Crop and rotate your videos; apply various effects, filters, and transitions; use stickers and music to make a truly unique video. Let your creativity flow by experimenting with features like chroma key and animation.
Alongside with pro-level tools, Movavi Video Editor Plus can boast a simple interface, so it won't be hard to work in the program even for beginners.
You can use Movavi Video Editor Plus for free during a trial period with some restrictions on its functionality.
Pros
Plenty of video-editing tools
Advanced features (chroma key, stabilization, color correction, and more)
Easy to use even for beginners
Fast processing
Useful guides and how-tos
Cons
The trial version is available for 7 days only and has some limitations
You'll find a detailed review on the website linked below.
Go to TechGuide.io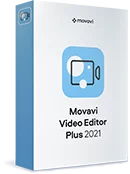 Movavi Video Editor Plus
Your next step in video-making
Edit video clips, images, and audio on a timeline

Add transitions, filters, titles, and stickers

Animate objects using keyframes, use more built-in media

Export videos in any popular format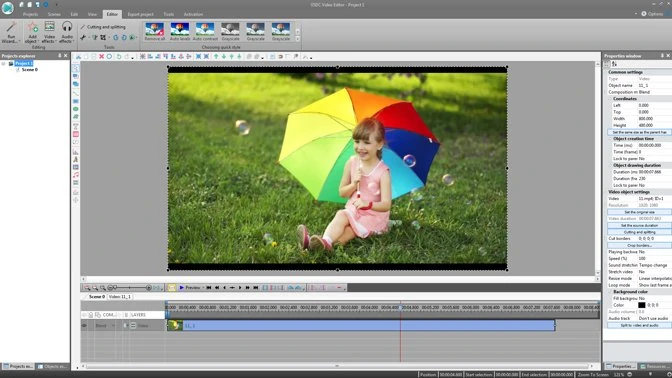 VSDC Free Video Editor is freeware (only for Windows XP SP3, Vista, Windows 7, Windows 8, or Windows 10) that can edit your MP4 files. It is a non-linear video editor that comes with conversion tools that can help you convert files from one format to another.
VSDC Free Video Editor also offers various visual and audio effects that you can apply to any video. If you are new to video editing, the editor also provides "Instagram-like filters" which can make the editing process easier. The editor offers subpixel accuracy and makes it easy for you to export your videos to social networks. Along with this, VSDC Free Video Editor offers a simple interface that makes it easy to edit whatever video that you have.
VSDC provides how-to guides that can get you up to speed on using the VSDC Free Video Editor. That said, if you are seeking specific technical support from VSDC, you will need to pay. If you'd like to give the VSDC Free Video Editor a try, you can easily download the editor on its website.
Pros
Masking feature that lets you edit certain areas of a video independently
Motion tracking (tracks movements of objects in a video and assigns their trajectory to other elements, like titles, images, masks, etc.)
4K and HD export
Cons
Not available for Mac users
Paid technical support service
Here's a detailed review by PCMag.
Go to PCMag.com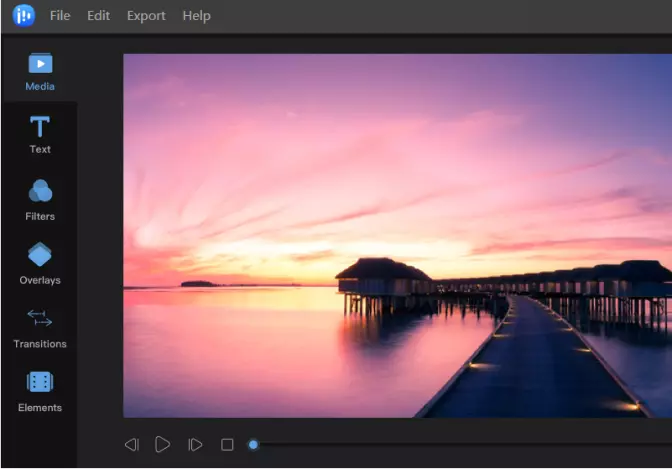 Another good option is EaseUS Video Editor. EaseUS Video Editor is an all-in-one video editing program with which you can trim, split, merge, and mix videos. This program is so easy to use, you'll handle it even if you're a beginner. With EaseUS Video Editor, you can not only create and edit MP4 videos but also spice them up with filters and overlay effects. You can also add music to your video or record your voice right in the app.
Besides these essential video-editing functions, there are also special ones such as green screen footage editing and speech and text conversion.
Pros
Offers impressive 3D animation and motion effects
Contains a speech and text converter to create transcripts for any video
Cons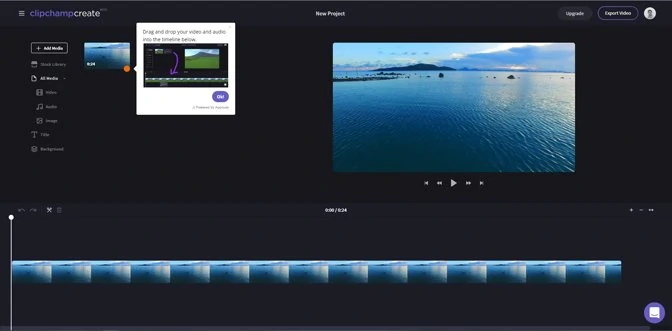 Clipchamp is a free online MP4 video editor. Clipchamp stresses that its video editor is for all experience levels, including beginners. Compared to other MP4 video editors, Clipchamp is software that runs in your browser. In order to use Clipchamp, you will need to download and use the latest version of Google Chrome.
Some of the features that are within the Clipchamp video editor include a splitter and the ability to crop and combine videos, flip and mirror videos, add text, titles and supers, and use filters and transitions. You can also add your own audio files and, in some time, will be able to record voiceovers within the editing software itself. After making your edits in Clipchamp, you can export your videos in your preferred resolution – including HD. If you are also searching for stock audio or video clips to use in your video, Clipchamp offers over 40,000 assets from Videoblocks & Audioblocks.
You can find Clipchamp's free online MP4 video editor here. Over four million users in 100 countries use Clipchamp.
Pros
Works online, no need to install software
Simple interface
Cons
The free version has some limitations including a watermark on output videos and the maximum quality of 480p for export videos
To read user reviews, follow the link below.
Go to the G2 website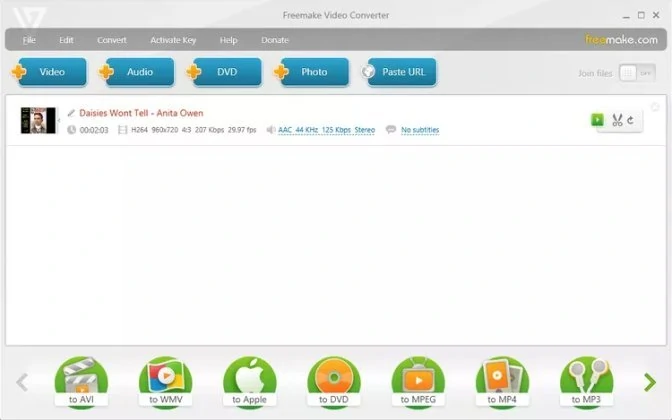 Freemake is entry-level free video converter software that allows you to convert video for free. With Freemake, you can convert more than 500 formats into any type of video that you would want. For instance, if you want to include part of a YouTube video into your video, you can easily import the YouTube video, clip it as necessary, and then add it into your final product. Even if you have photos or audio, you can import those files and turn them into a video.
Like the other free MP4 video editors, Freemake has a cutter allowing you to splice, join, and rotate clips. When you are finished editing, you can embed your final product to whichever website you choose – including YouTube. Freemake also prides itself on its ease of use, claiming that even a complex task only takes a maximum of three clicks.
Freemake is only available for Windows devices. If you'd like to learn more about Freemake or download the software, you can click here.
To read a review comparing Freemake Video Converter and Movavi VideoConverter, click the link below.
Freemake Video Converter vs. Movavi Video Converter
Pros
Free technical support
Very easy to use
Cons
No version for Mac users
Only basic editing features
For more information, read a detailed review by TechRadar.
Review by TechRadar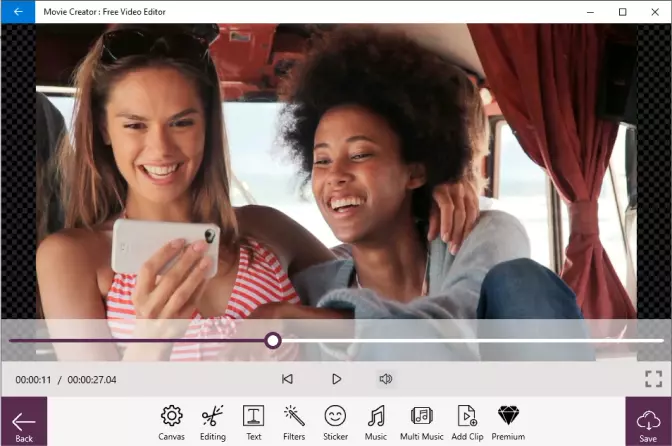 Created by VideoPix, Movie Creator is a free MP4 video editor that allows you to easily create films and videos that you can share with others. The software offers multiple customizable themes. For instance, users can change text color size and the font for the available themes and can leverage trimming and merger features. Music can be added to your videos, and you can add several transition effects, like rotation, tile, and smooth water transition.
You can use Movie Creator if your computer is running Windows. To learn more about Movie Creator, you can find more information here.
Pros
Simple interface
Multiple filters and stickers
Cons
Available for Windows users only
Ads and watermark in the free version
Somewhat limited editing functionality
iMovie is one of the most well-known programs in this list. This default Mac software is able to edit 4K videos, add music, photos, and voice comments. It also works on iPhones and iPads, so you can go on with the editing even if you don't have access to your Mac. The only disadvantage may be the lack of creative transitions and effects. But if you're not looking for something mind-blowing, iMovie may be just what you're looking for.
Pros
Supported on both Macs and iOS devices
Extended editing functionality
Intuitive interface
4K video support
Cons
Not available for Windows users
To learn more, read the review linked below.
Review by PCMag
Windows Movie Maker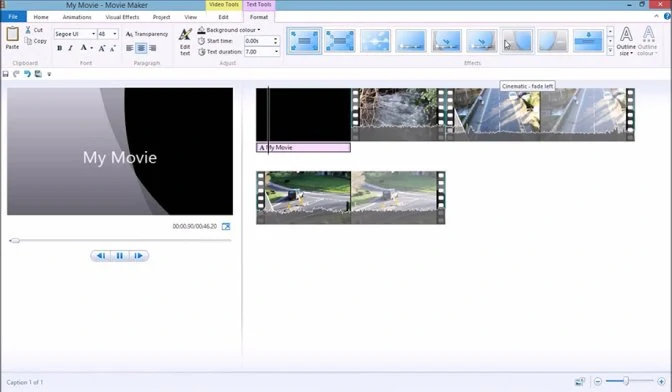 And here's the legend! Movie Maker is a famous video editing software which used to be in every Windows PC. However, nowadays, it's hard to find an installation file for the program. But if you're lucky to maintain Windows XP on your computer, you can test this software too. Its interface is rather easy to use for the ones new to video editing, but the editing features themselves are limited to the most necessary basics.
In case you don't have Windows Movie Maker on your computer, you can check out alternatives to this program in the article linked below.
Best free Windows Movie Maker alternatives
You can also read a review comparing Windows Movie Maker and its alternative – Movavi Video Editor Plus.
Pros
Simple interface
Includes all necessary tools for beginners
Cons
Not available for download anymore
You'll find more information in a detailed review linked below.
Review by PCMag
Professional MP4 Editors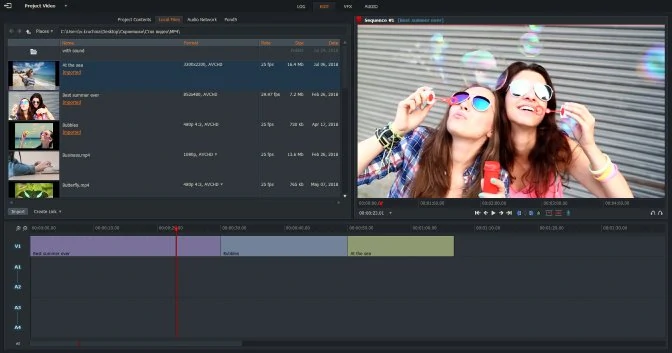 Lightworks is a free MP4 editor that has existed for more than 25 years. You can use Lightworks if your computer runs macOS, Windows, or even Linux. According to Lightworks, the Lightworks editor has been used in some of the most famous films in cinema history, including Pulp Fiction, The King's Speech, and The Wolf of Wall Street.
Lightworks prides itself on its simple-to-use interface, access to royalty-free audio and video content, and real-time audio and video effects. Along with this, Lightworks says that it "sets the standards for trimming" through its sophisticated trimmer. If you are working with a group to edit one of your videos, Lightworks also offers easy project sharing to facilitate real-time collaboration.
Lightworks offers both free and paid versions of its editor. To access the free version, you only need to sign up for a 7-day free trial and then register to extend your free access.
Pros
Access to royalty-free media
4K video support
Tons of effects
Cons
In the free version, output formats and resolutions are limited
To learn more, read the review linked below.
Review by Capterra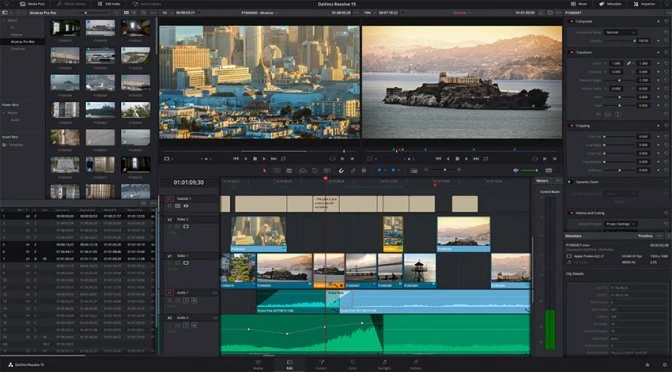 The DaVinci Resolve 15 video editor claims to be the world's fastest and most advanced professional non-linear editing system. Created by Blackmagic Design, DaVinci Resolve is responsive software that is optimized for editorial performance. Specifically, the software provides many important features, including stacked timelines, on-screen annotations, 2D and 3D title templates, and advanced trimming. DaVinci Resolve also claims that it is the only non-linear editing system with a timeline based keyframe and curve editor.
Ultimately, there are two versions of DaVinci Resolve. There is a free version and a paid version, which includes some additional features. DaVinci Resolve works on Mac OS X, Windows, or Linux.
Pros
Advanced color correction
Multicam editing
On-screen annotations
Cons
Some features are not available in the free version (e.g., HDR grading, blur and mist effects)
You'll find a review of the program on the Tom's Guide website.
Go to the Tom's Guide website
HitFilm Express is an MP4 video editor that is used by 3.1 million filmmakers. The software offers 410 effects and presets, unlimited tracks and transitions, and full 2D and 3D compositing. Some other video editing features include composite shot enhancements, animation tools, and an adaptive trimmer. HitFilm Express can be used by experts and amateurs alike – including students and beginning filmmakers.
The creators of HitFilm Express make it easy to learn the ins and outs of the software. HitFilm Express's website offers extensive tutorials for filmmakers and film editors. Whether you are searching to create an effect from Star Wars, Iron Man, or something else, HitFilm Express can help. HitFilm Express works on Apple or Windows. In order to access the free software, you must tell your friends via Twitter or Facebook.
Pros
Unlimited tracks
Support for multiple audio streams
GoPro footage editing
Multiple color correction tools
Cons
Can be a bit confusing if you're new to the program
You'll find user reviews on the G2 website.
Go to the G2 website
Frequently Asked Questions
You can edit MP4 videos using a video editor, for example Movavi Video Editor Plus. With this app, you can improve image quality, cut and trim, add transitions and filters, and many more. Read the article below to learn how to edit MP4 files using Movavi Video Editor Plus.
How Do I Trim an MP4 File in Windows?
In Windows 10, you can trim a video with the built-in app called Photos. If you're using another version of OS or need more advanced tools, use a video editor instead. We recommend trying Movavi Video Editor Plus. Check out the step-by-step guide below.
The Choice Is Yours
While you may feel obligated to purchase some expensive software to edit your next video, rest assured that you can find some free alternatives that will make your videos shine. Whether you choose a best free MP4 editor or some other MP4 video editor freeware, it is clear that there are options if you want to use great video editing software without breaking the bank.
We also invite you to check out Movavi Video Editor Plus. While Movavi Video Editor Plus is not freeware, feel free to give it a try to see if it suits your needs. To learn more about Movavi Video Editor Plus, please click here.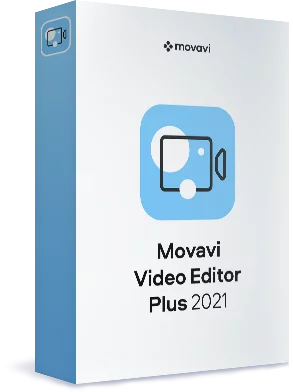 Movavi Video Editor Plus
Your next step in video-making
Edit video clips, images, and audio on a timeline

Add transitions, filters, titles, and stickers

Animate objects using keyframes, use more built-in media

Export videos in any popular format
* The free version of Movavi Video Editor Plus has the following restrictions: 7-day trial period, watermark on the output videos, and, if you're saving a project as an audio file, an ability to save only half the audio length. Learn more
Read Other Useful Articles