The Best Video Stabilization Software
Gone are the days when making a short video or a documentary was a preserve of a select few with technical skills and complicated video capturing equipment. Today, just about anyone with a smartphone, whether Android or iOS, can take great video footage and create a film using a suitable video editing software.
However, one challenge you have to contend with while taking a photo or video is the unexpected shake of the camera, resulting in a poor-quality video. But this problem, fortunately, shouldn't dampen your ambitions to become a successful video producer because you can use video stabilization software to correct this problem. The following video stabilizer software should help you accomplish shake removal with ease.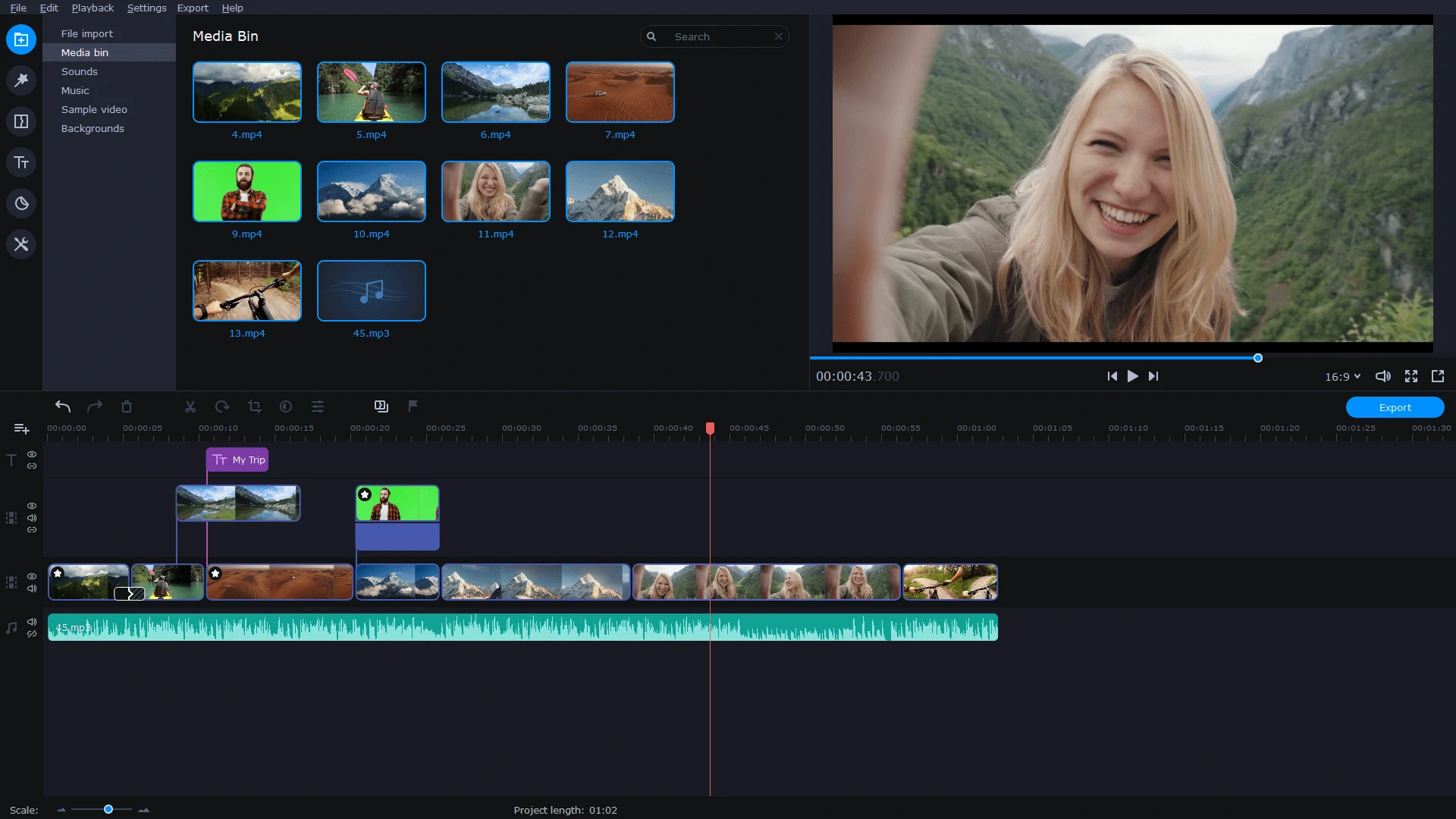 Top Video Stabilizer Apps
Before settling for a convenient video stabilizer app, be sure it works with your device. Some are cross-platform, compatible with both Mac and Windows, while others are specifically Android or iOS-based. It is also important to note that several of them are open source software, and may be freely available for download, while other are subscription based. Whichever you choose for stabilizing your footage, be sure it is compatible with your hardware.
Here are the top video stabilizer apps.
Disclaimer: We use affiliate links to the products mentioned on this page. When you click an affiliate link and make a purchase, we receive commissions. If you want to support our portal, you can use the links. Otherwise, you can find the recommended products using a search engine.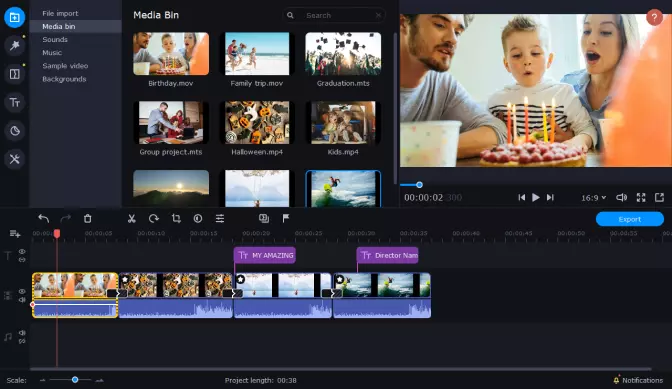 Supporting a variety of audio and video formats, Movavi Video Editor Plus is one of the best video stabilization tools available for use. It offers many additional features, such as audio normalization, creating slideshows, background removal, and adding different video and audio effects. Apart from stabilizing your video, this app also helps you to enhance the quality of the video by providing adjustments for brightness, contrast, white balance and color saturation.
However, to continue using these amazing features, you will have to purchase a license. But you have nothing to worry about if you are not ready to commit to a purchase yet. A free trial version is available, so you can check it out before making the decision to go for the premium service.
Pros
Easy-to-use even for beginners
Support for all popular formats and 4K videos
Varios editing features
Useful how-to guides
Available for Windows and Mac in 14 languages
Cons
The trial version has functional limitations and is available for 7 days only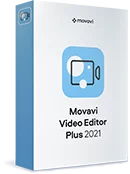 Movavi Video Editor Plus
Your next step in video-making
Edit video clips, images, and audio on a timeline

Add transitions, filters, titles, and stickers

Animate objects using keyframes, use more built-in media

Export videos in any popular format
Stabilize a Video with Movavi Video Editor Plus
Here's a quick guide to using the video stabilization function in Movavi Video Editor Plus. Install the program and follow these simple steps.
Step 1. Open the editor, click Add Files, and pick the video you want to stabilize. Then drag the video onto the timeline.
Step 2. Click More Tools on the right and select Stabilization. Hit the Stabilize button – a new window will open where you can adjust the settings for stabilization. Click Stabilize and view the result. Change the settings if needed. When you're satisfied with the result, click Apply.
Step 3. Hit Export, select the desired options for export, and click Start.
#CommissionsEarned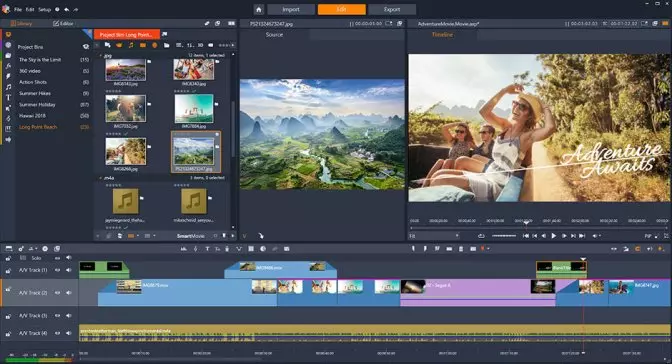 If you need advanced video-editing software with support for 4K and 3D movies, Pinnacle Studio won't disappoint. One of the advanced features propelling this age-old app to greatness is the Green Screen Effect which supports 360 video editing that allows you to combine footage from up to 6 different cameras. You will also love the Audio Ducking feature that enables you to balance foreground and background of your video, even as you apply the shake stabilizer options. However, keep in mind that this app avails video stabilization tools in its paid version only.
Pros
Advanced editing features
Simple interface
Customizable workspace
Cons
Some features are not available in the trial version
#CommissionsEarned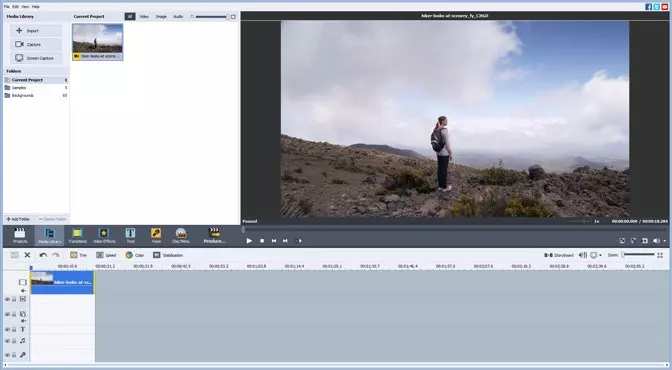 This video editor is perfect for both beginners and professionals since it offers both basic and advanced video editing tools. It supports most popular video files such as AVI, MP4, WMV, DVD, 3GP, MOV, and MKV among others. It also has support for the H.264, MPEG-4, and H.265 codecs. However, this video stabilizer isn't free, and the trial version will add watermarks to every video you process.
Pros
Many effects and transitions
Screen-recording function
Support for all key formats
Cons
Available for Windows only
The free trial version had some limitations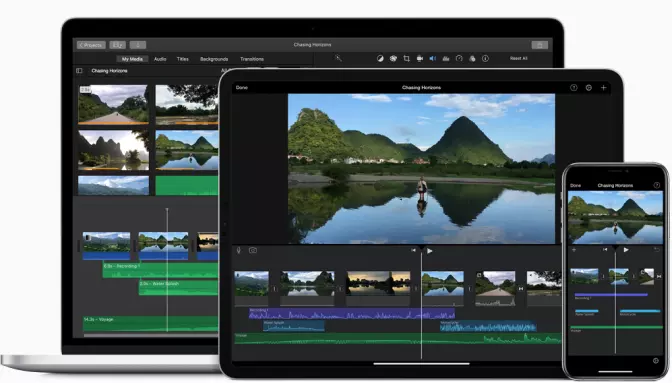 For Apple users, a great option is the iMovie video editor. The software lets you easily create and edit movies and offers a wide range of editing tools.The app includes the video stabilization feature as well. You can work in iMovie from any of your Apple devices – Mac, iPhone, or iPad.
Pros
4K video support
Cross-platform support
Free for Apple users
Cons
Not available for Windows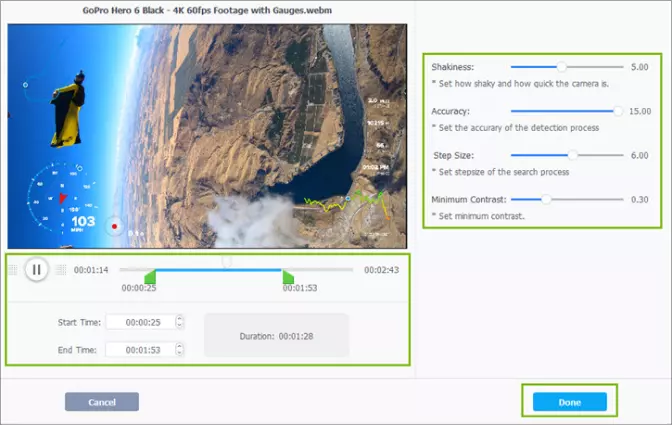 This video-editing software lets you work with HD and 4K videos recorded on your iPhone, GoPro, camera, and other devices. VideoProc offers all the basic editing tools, including the stabilization function. In addition to editing features, the app can function as a converter and screen recorder.
Pros
4K video editing
Intuitive interface
Wide array of features
Cons
The free trial version has some limitations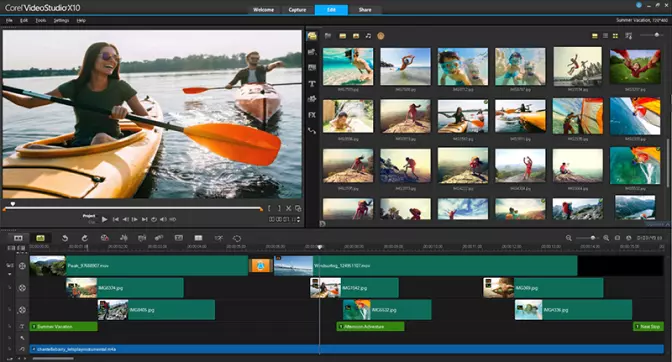 As the name suggests, it is a professional video editor with lots of high-end features. It supports audio normalization and ducking, and provides support for 360-degree videos. You can also add various effects to your video, as well as animated titles, transitions and picture-in-picture effects. Great as it may seem, it may be of little use if you can't upgrade to the premium version. You can only access video stabilization features on the Ultimate version.
Pros
HD, 4K, 360° video editing
MultiCam editing
Many online tutorials and user guides
Cons
There are functional limitations in the trial version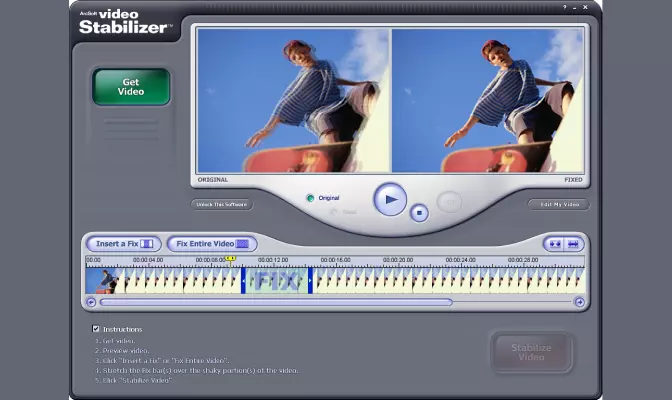 Arcsoft is an easy-to-use video stabilization software suitable for beginners. Working with AVI, MPEG and MPG video formats, this app offers a simple interface for editing your videos. Add the video you wish to edit and select the areas due for stabilization. You can also fix the entire footage if necessary. If you choose to fix particular parts of the video, select them and click the "Stabilize Video" button to initiate the video stabilization process. This shake stabilizer is the easiest to use, though it doesn't offer any advanced features.
Pros
Very easy-to-use
Lightweight
Cons
No other editing options apart from stabilizing
Not available for Mac
Windows Movie Maker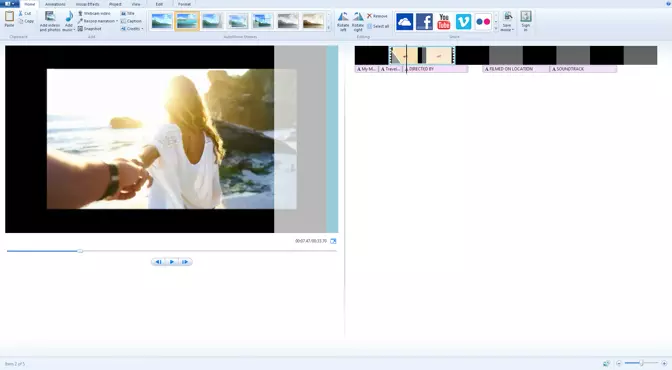 Windows Movie Maker offers basic video-editing tools on a simple interface. Formerly bundled with the Windows OS, this video stabilizer has been around for quite some time. Older users are probably already familiar with this program. It avails several options for stabilizing your videos. You can choose Anti Shake, Anti Shake and Anti Wobble Correction (low) and Anti Shake and Wobble Correction (high). The only problem with this app is that it's no longer bundled with the Windows OS, and the company recommends not downloading Windows Movie Maker from third-party sites due to potential risks of viruses and malware.
Pros
Simple interface
Free of charge
Cons
Has only basic editing tools
Is no longer available for download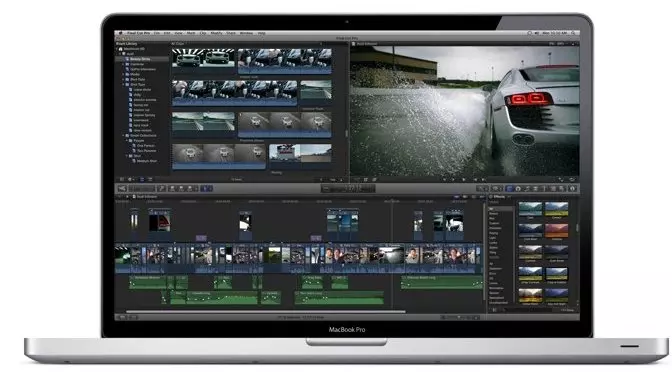 The professional-grade features offered by this app makes it a must-have video stabilizer for shaky videos. With automatic settings that include iChat Theater, Easy Export, ProRess Codecs and full DVD support, Final Cut Pro would be the best if you have a Mac. However, this app is very expensive.
Pros
Professional editing tools
Integrated audio editing
Customizable workspace
The trial version is available for 90 days
Cons
Not available for Windows
Costs a lot compared to other programs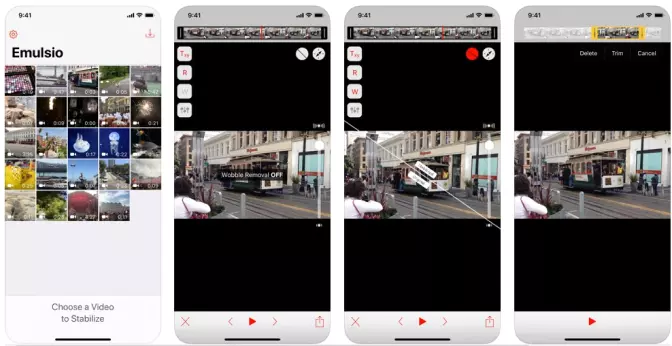 If you want to make your videos more professional and appealing, use this video editing app. Apart from removing camera shakes, it lets you add a cinematic effect to your video just like the professionals do. Regarding its video stabilization capabilities, it has a function to help you adjust the strength of stabilization, and provides a preview window to let you check the results before finalization.
Pros
Fast video processing
Easy to work with
Cons
Available for iOS only
Has few editing features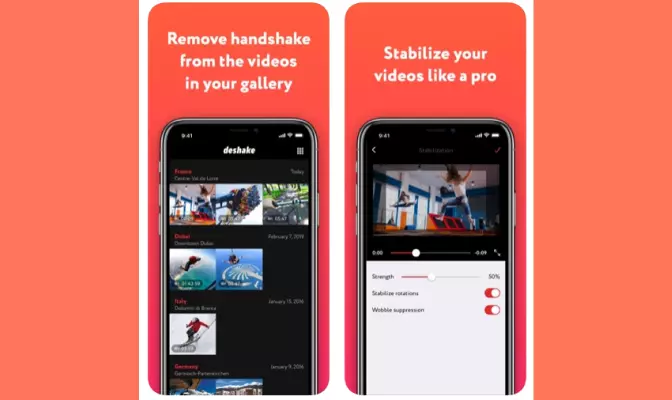 If you need a light-weight tool for stabilizing your videos, choose Deshake. It is a video stabilizer plugin for Virtual Dub, a free Windows-based capturing and encoding tool. It offers a broad range of video stabilization tools, hence, quite convenient for both novices and professionals. It can help stabilize horizontal and vertical panning, zooming and rotation. However, it requires Virtual Hub to work.
Pros
Wide range of stabilization tools
Easy-to-use
Cons
Works only within the Video Hub app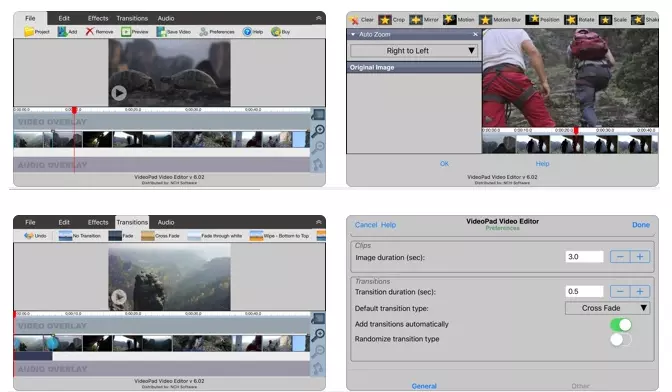 Copyrighted by NCH Software, VideoPad spots a simple interface that any beginner would have no problems using. It is a lightweight video stabilizer for iOS devices. You may need to make in-app purchases to get rid of the constant ads.
Pros
Lightweight
Simple interface
Cons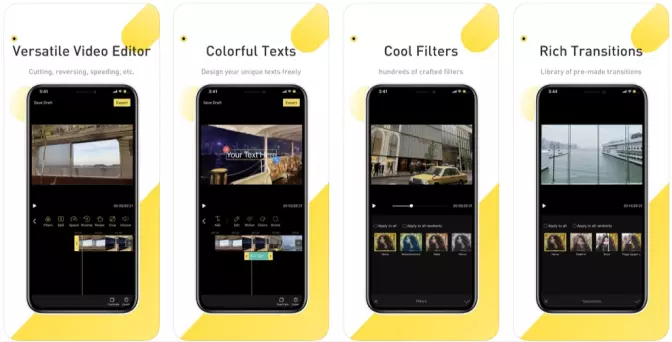 With a simple interface for cropping, trimming and rotating videos, Beecut has all the tools you need to apply various enhancements to your video. Though it features relatively advanced options for video stabilization, it has limited tools.
Pros
Easy to work with even for beginners
Advanced video stabilization options
Cons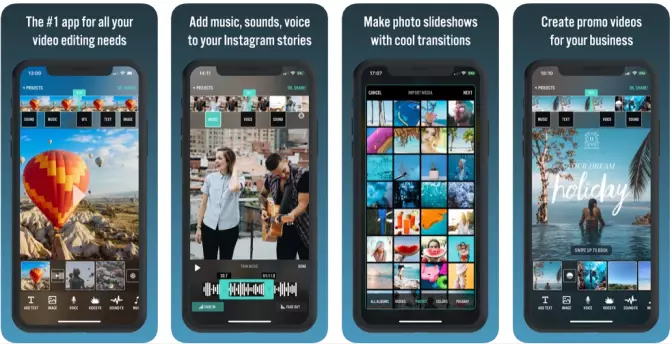 This app lets you make movies out of the images and videos in your gallery. It allows you to add music, voice notes and special effects to your Instagram stories, as well as videos you want to upload to YouTube. It avails basic video stabilization features, but you may have to make in-app purchases to enjoy all of them.
Pros
Free stock videos included
Many editing options
Cons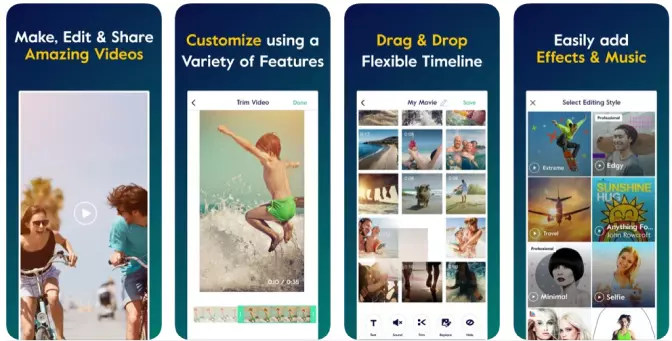 Magisto is the most convenient app for those with little time on their hands. Upload the video you wish to fix, and it will apply the required edits and send it back. It saves time you would have spent fiddling with various adjustments to enhance the video.
Pros
AI enhancement option
Built-in music library
Cons
Frequently Asked Questions
💻 What Is the Best Video Stabilization Software?
Here are some of the best apps for video stabilization:
Movavi Video Editor Plus
Pinnacle Studio
AVS Video Editor
VideoStudio Ultimate
Arcsoft Video Stabilizer
Final Cut Pro
🎞️ Can I Stabilize a Video after Recording?
Sometimes recorded videos appear shaky if you shot them while moving and didn't use any video stabilizer equipment. But you can fix it in post-production using special video stabilization software.
❔ What Is Stabilization in Video Editing?
Video stabilization is a technology that removes unwanted shakes from video footage. It removes the blurry effect that appears due to the camera motion while shooting and makes the picture look smoother.
With lots of great video stabilizer apps out there to effect shake removal, anyone can create and produce professional videos. If you are unsure about the best video editor and stabilizer to use, you can try Movavi Video Editor Plus on your Mac or Windows device and see the results.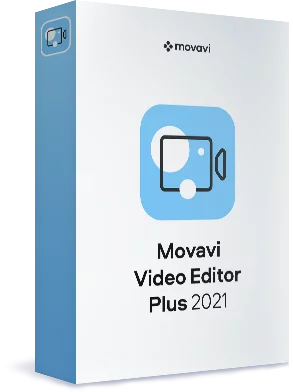 Movavi Video Editor Plus
Your next step in video-making
Edit video clips, images, and audio on a timeline

Add transitions, filters, titles, and stickers

Animate objects using keyframes, use more built-in media

Export videos in any popular format
* The free version of Movavi Video Editor Plus has the following restrictions: 7-day trial period, watermark on the output videos, and, if you're saving a project as an audio file, an ability to save only half the audio length. Learn more
See Other Useful How-to Guides