How to Add Special Effects to a Video
Looking for a video editor with effects that will give you the opportunity to edit, enhance, and transform your videos? You've found it! Movavi Video Editor Plus for Windows and Mac offers more than 160 professional filters to get your creative juices flowing. Applying various effects – Old Movie, Mosaic, Invert, Camera Shake, and more – will help you turn your video clip into a work of art.
If you're not sure what effects to choose, check our brief overview of available effects below – it will give you some creative ideas for using visual effects to enhance your home video.
Movavi Effects Store
Want even more effects for your projects? Visit the Movavi Effects Store! Tons of handcrafted titles, transitions, stickers, and other cool effects are waiting for you.
Note: all effects collections are compatible with Movavi Video Editor Plus 14.4 or higher.
Introduce a Special Atmosphere with Flying Objects Filters
To create a romantic or joyful mood, check out Flying Objects – multiple animated effects for any occasion. Use cute Bunnies, Cupids, Hearts, or Love letters when you make a video for your special someone. Falling Snowflakes will bring a warm feeling for the winter holidays; funny Ghosts will be the perfect match for a Halloween video; Balloons and Gifts are good choices for a Birthday clip. Try these and other amazing effects to make your video really special.
Turn Your Video into a Retro Masterpiece
To make your 21st century footage look like an old video, try the effects in the Retro category. You can remove color by applying the Grayscale effect, which converts color video into black and white. Other options for fans of old movies are Retro, Sepia, or 70s filters. Add Vignette to softly fade the edges of your video, or Scratches to create the effect of a damaged old film. Maybe you want to add a modern touch? The Retro category also includes cool Pop Art filters – try them on your video to start channeling Andy Warhol!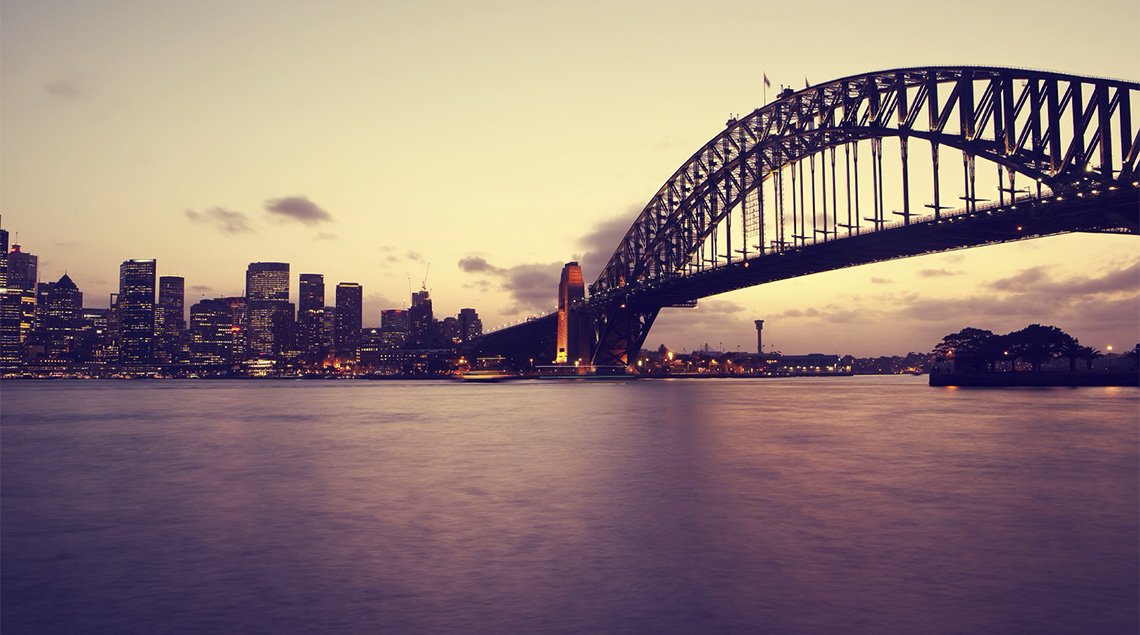 Add Noise for a Lo-Fi Effect
Do you remember the pre-digital era with its heavy analog cameras and VHS players? If you want to reproduce a vintage tape recording or an old TV screen, try the filters in the Noise category, or the combination of Stripes and VHS filters in the Artistic and Retro categories respectively. You can use several filters on the same video segment to get really evocative results – have fun and feel free to experiment!
Create a Sci-Fi Movie in an Instant
You can turn your home video into a futuristic fantasy beyond all recognition just by applying the Invert effect from the Adjustments category. This inverts the colors in the video, making it look like a negative film. The results can be quite surreal!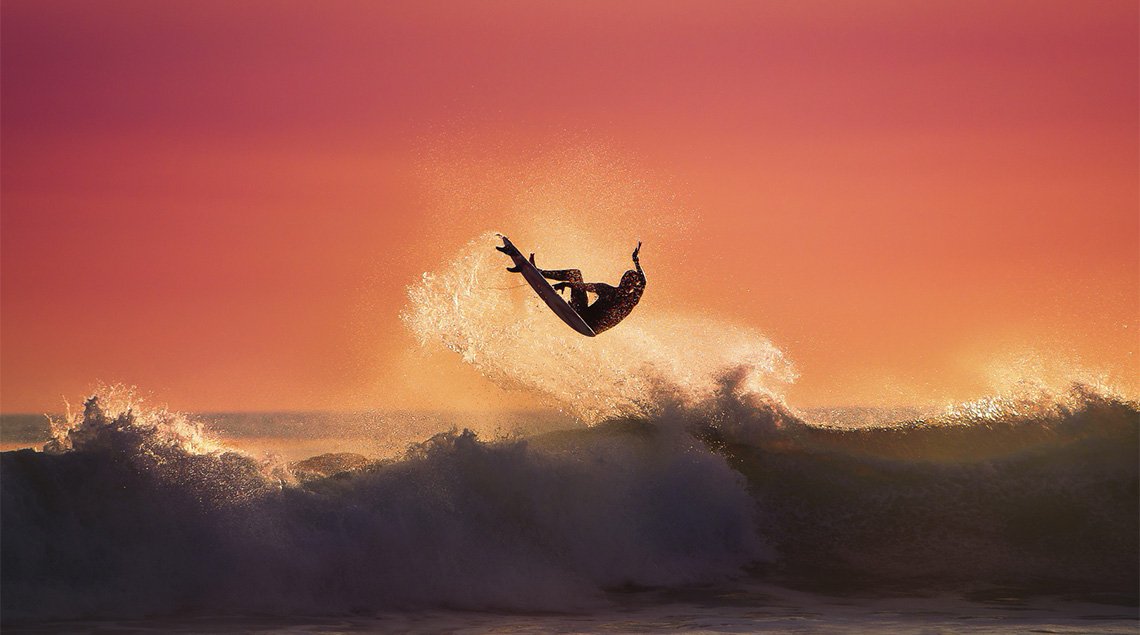 Our simple guide will help you learn how to quickly apply different video effects.
Upload Videos
Start the program and select Create project in full feature mode. Then, click Add Media Files and choose videos you want to edit.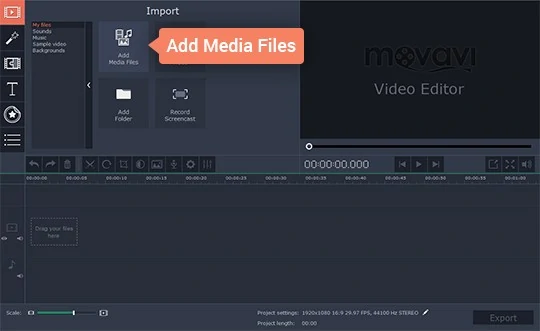 Add Effects
After you've added your media files to the timeline, open the Filters tab and click on the video effect you want to apply. A preview screen on the right will show you how the effect will look like. When you've made your choice, drag and drop the desired effect onto the clip on the timeline. One more useful tip: you can use multiple effects from different categories on the same video segment.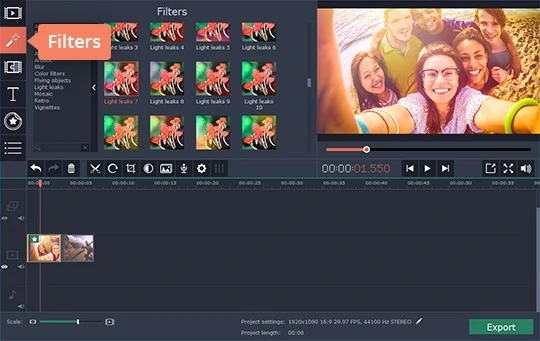 To see the list of effects you've applied, click on the small star icon on a clip. To remove an unwanted effect, click Remove.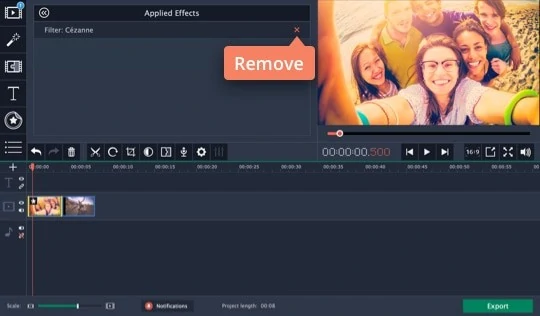 Export Your Video
When everything is done, you can save your video in any popular format, including HD formats. Click the Export button, choose the format that suits you best, and hit Start.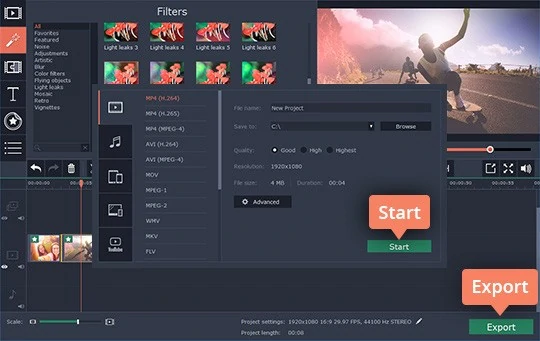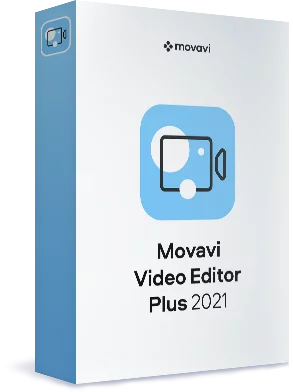 Movavi Video Editor Plus
Your next step in video-making
Edit video clips, images, and audio on a timeline

Add transitions, filters, titles, and stickers

Animate objects using keyframes, use more built-in media

Export videos in any popular format
* The free version of Movavi Video Editor Plus has the following restrictions: 7-day trial period, watermark on the output videos, and, if you're saving a project as an audio file, an ability to save only half the audio length. Learn more
See Other Useful How-to Guides