Types of video effects
Want to make your video look amazing? No problem! There are many apps to add effects to videos, and you can choose among the best VFX software that let you add various special effects in just a few clicks. Now, let's learn about different types of movie effects that can help you create the desired look for your video.
Color
One of the aspects that influences your impression of a video is color. It can convey a certain mood in a video and bring an aesthetic look. To experiment with colors in a video, you can apply ready-made color filters or manually adjust such parameters as brightness, saturation, contrast, etc.
Chroma key
This effect is often used in professional movies. In fact, it's quite easy to change the background of your video – just shoot a video with a green screen and then use a video maker program to replace the background with a picture or video of your choice.
Intros
Another great effect that you can use in your video is intros. Create a unique sequence that you can apply to all your videos and make them recognizable. For intros, use animated titles, stickers, and unusual filters like the shake effect or vertigo.
Video distortion effects
If you want to give your video a touch of a retro atmosphere, use the glitch or VHS effect.
Sounds
Visual effects become even more impressive when accompanied by appropriate sounds. For example, you can add to the gloomy atmosphere of a video using the sounds of rain and thunder. Highlight funny moments with the sounds of laughter or applause.
If you want to spice up your footage with video effects, download Movavi Video Editor and start experimenting. Movavi's video effects application will let you easily achieve the exact look you want for your video. You can use all the effects free of charge during the trial period.
Make magic with awesome video effects
To make magic, you don't need to learn it. Movavi Video Editor makes it super easy to give your videos that magic touch: enjoy on-point, pro-looking video effects with free download. No need to learn complex VFX software. Instead, explore the easy-to-navigate collections, try different video editing effects, and apply the ones you like best. Simple and exciting.
Enhance your ideas with visual effects
Glitch, VHS, motion blur, vintage, and many other built-in free video effects will make your videos look stylish and rad.
The sky's the limit with chroma key
With Movavi's video effect software, you can easily recreate the famous green-screen movie effect and give your video any background – from a solid color to outer space. Just shoot your footage with a green background and let Movavi's video effect creator work its magic.
Easily add special effects for videos
Movavi's special effects software boasts intuitive controls and a host of cool VFX. Download our video effects maker for free and try it for yourself.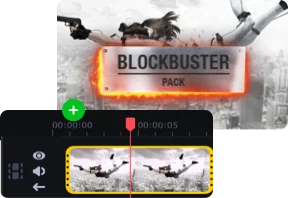 Drag-n-drop controls
To apply an effect, just drag it to your clip.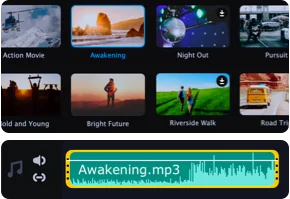 Adjustable intensity
Tweak the effect intensity with the slider.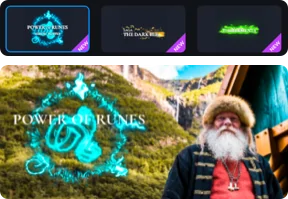 Stickers
Add cool extras as the icing on your video cake.
Push your creative boundaries
In addition to the free VFX described above, you can go wild with cool video editor effect packs from the Movavi Effects Store: YouTube, Vlog, VHS, Cinematic, and so many more. Kick start your creativity with these awesome intros, titles, transition effects, stickers, and backgrounds.
Engage at first sight
Make your audience fall in love with your videos from the very beginning – choose an engaging intro, customize the text and speed, and incorporate it as the signature opener for all your videos.
Cómo añadir efectos de vídeo online
Si prefiere editar vídeos en línea y no desea instalar software adicional, Fastreel es una excelente opción. Fastreel es una potente herramienta de edición de vídeo online que puede ayudarle a agregar filtros y texto a su vídeo, dividir la pantalla o crear un vídeo «stop-motion», entre otras muchas opciones. Además, puede editar audio en sus clips: silencie su vídeo o añádale nueva música.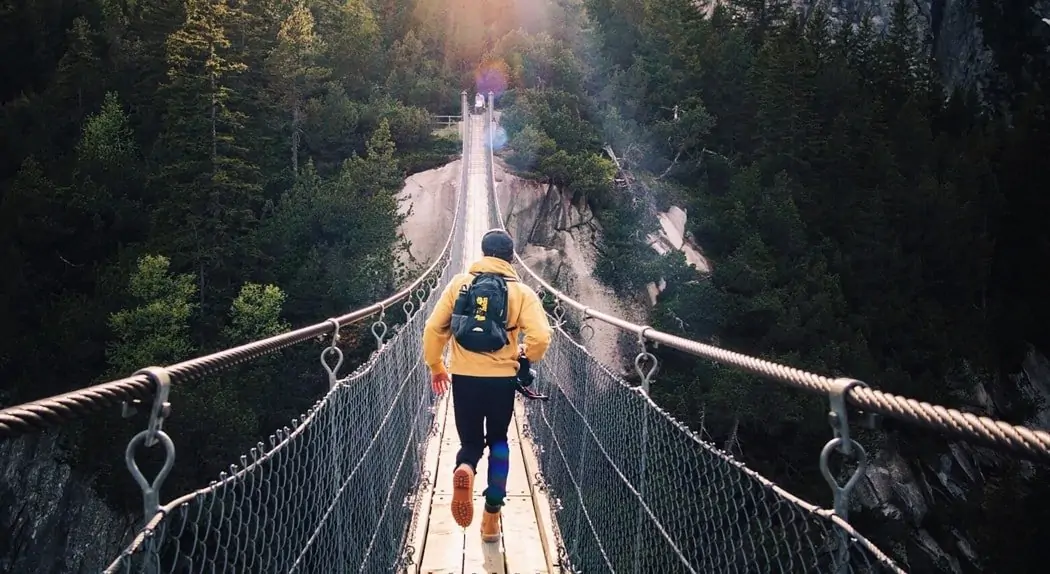 Movavi Video Editor
Make videos. Create. Inspire.
* The free version of Movavi Video Editor has the following restrictions: a 7-day trial period, a watermark on the output videos, and, if you're saving a project as an audio file, an ability to save only half the audio length. Learn more
Sign up for news and special offers