Make magic with awesome video effects
To make magic, you don't need to learn it. Movavi Video Editor Plus makes it super easy to give your videos that magic touch: enjoy on-point, pro-looking video effects with free download. No need to learn complex VFX software. Instead, explore the easy-to-navigate collections, try different video editing effects, and apply the ones you like best. Simple and exciting.
Enhance your ideas with visual effects
Glitch, VHS, motion blur, vintage, and many other built-in free video effects will make your videos look stylish and rad.
The sky's the limit with chroma key
With Movavi's video effect software, you can easily recreate the famous green-screen movie effect and give your video any background – from a solid color to outer space. Just shoot your footage with a green background and let Movavi's video effect creator work its magic.
Easily add special effects for videos
Movavi's special effects software boasts intuitive controls and a host of cool VFX. Download our video effects maker for free and try it for yourself.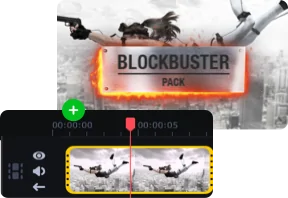 Drag-n-drop controls
To apply an effect, just drag it to your clip.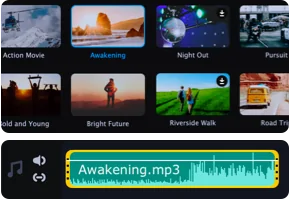 Adjustable intensity
Tweak the effect intensity with the slider.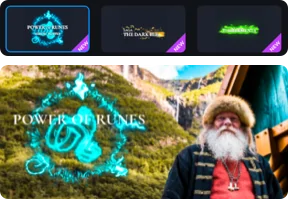 Stickers
Add cool extras as the icing on your video cake.
Push your creative boundaries
In addition to the free VFX described above, you can go wild with cool video editor effect packs from the Movavi Effects Store: YouTube, Vlog, VHS, Cinematic, and so many more. Kick start your creativity with these awesome intros, titles, transition effects, stickers, and backgrounds.
Engage at first sight
Make your audience fall in love with your videos from the very beginning – choose an engaging intro, customize the text and speed, and incorporate it as the signature opener for all your videos.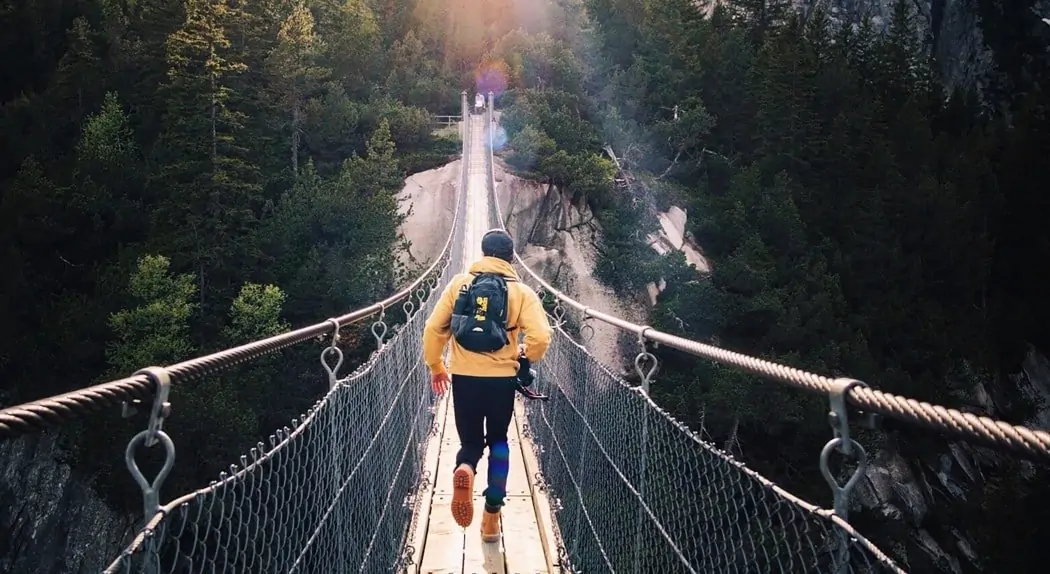 Movavi Video Editor Plus
Make videos. Create. Inspire.
Sign up for news and special offers