How to Make a Photo Look Old
Photos and images these days are so bright and saturated with color that sometimes they can make our eyes tired. Maybe this fatigue is why we love old-fashioned images with their evocative tones and textures. Vintage photos always somehow look warm and cozy, like your great-grandmother's sofa. Want to know how to make a photo look vintage? Just download Picverse Photo Editor and apply the old photo filter to your image.
Picverse Photo Editor is a multi-functional program for Mac and Windows. The software can help you edit photos so they look the way you want. It takes just a few clicks to make a photo look old, add some textures, change the background, make it transparent, and more. In this guide, we're going to use the Movavi app as a vintage photo maker. You can, too, by following the instructions below.
Step 1. Install and Launch Picverse Photo Editor
First, download the program (it's free to try) and run the file. The installation won't take long.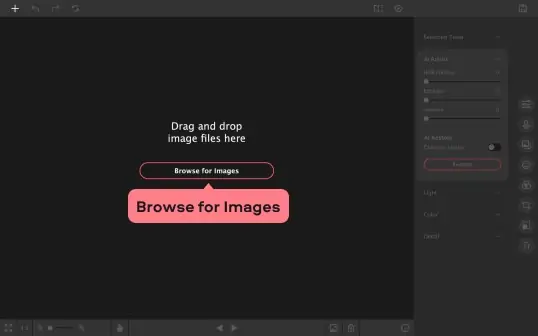 After completing the required installation actions, launch Picverse Photo Editor and add the photo you want to work with. Drag it to the program window or click Browse for Images and select it from your computer's directories.
Step 3. Apply a Vintage Filter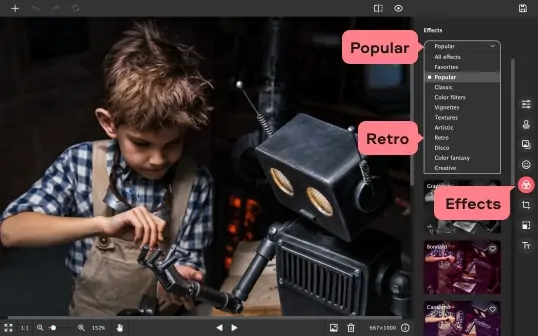 Making pictures look old takes a matter of seconds if you use a pre-defined filter. Go to the Effects tab. Click on Popular and choose Retro from the list of effect groups. The available options appear on the right side of the screen. Choose the old photo effect you like best.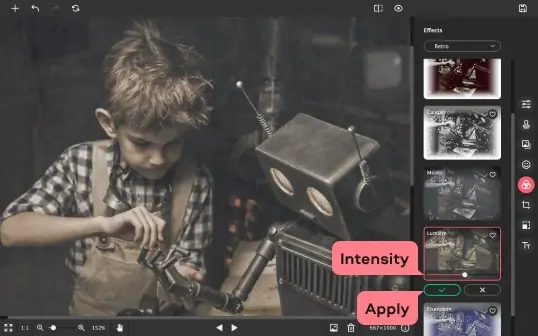 You can also change the intensity of the old photo filter. Move the Intensity slider on the filter preview until you like the result. Click the checkmark button to apply the effect.
Step 4. Create Your Own Effects (Optional)
If you prefer to do everything yourself, there is another way to get a vintage look for your image. Mix several effects, and your photo will get a completely new appearance.
Old pictures look unsaturated, so it makes sense to remove some brightness from your photo. On the Effects tab, choose Classic from the effects groups list and then apply one of those filters. For example, Sepia, Asphalt, or Noir may well suit your needs, depending on which tone you prefer – gray, yellow, or brown. You can also change the intensity of the filter: just move the slider and click the checkmark button.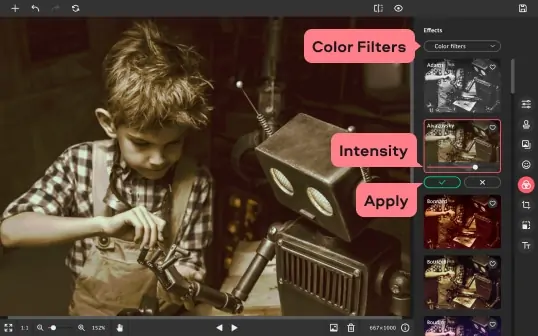 When printed, old images change over time, and these changes sometimes make the pictures look even better. You can simulate this effect: on the Effects tab, click Popular and pick Color Filters, which are all named after great painters. Choose the one you like best and add it to your image. Don't forget to adjust the intensity.
Old-fashioned photos are often unsaturated or darker at the edges than the center. To mimic this effect, add a vignette to your photo. Vignettes is also one of the effect groups you may have noticed before. There are several options using different shapes and borders. Apply the vignette you like best.
Step 5. Save the Resulting Photo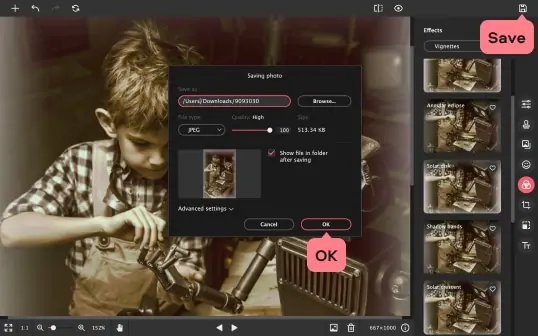 If you're all done, save your image for further use by hitting Save. You'll see a window where you can enter the file name, specify the destination folder, and choose the file type. Click OK. Your "old" photo is ready! Share it with friends, and they will definitely appreciate your artistic skills!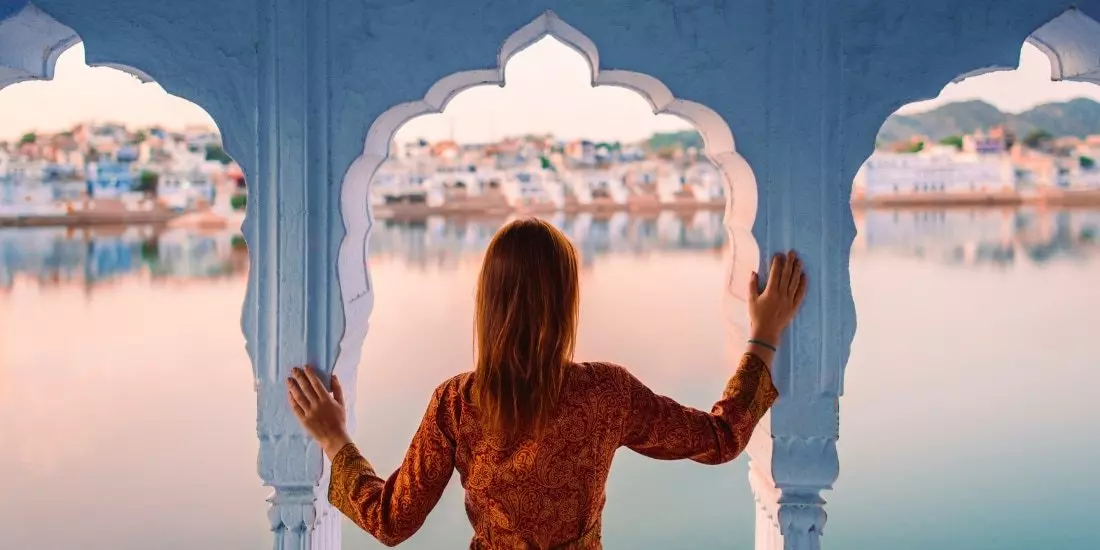 Picverse Photo Editor
Easily enhance images and get professional-grade results in a snap.
*The free version of Movavi Picverse Photo Editor has the following restrictions: you can save up to 10 images with added watermark, screenshots are disabled. Learn more
See Other Useful How-to Guides
Screen Recorder
An easy way to record from your screen in HD. Make video footage of any application, record online streaming video, webinars, even Skype calls, and save clips in all popular formats.
Video Editor Plus
A comprehensive, streamlined video editing program that has everything you need to create amazing home movies with custom soundtracks, special effects, cool titles, and transitions.
Sign up for news and special offers