How to Take a Screenshot on Windows 7 – Movavi Screen Recorder
It's no secret how to take a screenshot on Windows 7 these days. You'll find dozens of different software programs – both paid and free. All of them claim to be perfect for handling screen capture on Windows 7. How do you choose the best one?
In the article below, we discuss three tools for your laptop – Movavi Screen Recorder, Snipping Tool and shortcuts. We'll explore the advantages and disadvantages of each option and compare their utility. Spend a few minutes reading and you'll learn how to capture screen on Windows 7 and how to use print screen on Windows 7.
Let's start with the most reliable program – Movavi Screen Recorder.
Advantages of Movavi Screen Recorder:
Lets you take a screenshot on Window 7 at multiple sizes: full page, open window, or any part of the screen
Offers quick and easy editing tools in the preview window
Provides for customization of keystroke commands for screenshotting
Can capture the screen even during recording
Saves images in high resolution on your computer or uploads to Google Drive
In the guide below, we'll show you how to use Movavi Screen Recorder for screenshotting on Windows 7 Professional, Windows 7 Ultimate, and other versions.
Step 1. Download the Screenshotting App

DownloadDownload Movavi Screen Recorder and install the software to your desktop.

Step 2. Take a Screenshot

Launch the program. Adjust the size of the capture area by stretching the red frame. To capture the screen, use the shortcut F8. You can also click on the Screenshot icon in the control panel.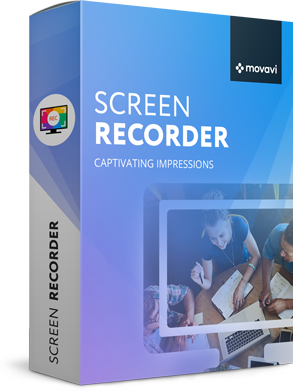 Disclaimer: Please be aware that Movavi Screen Recorder does not allow capture of copy-protected video and audio streams.
Movavi Screen Recorder
Capture video from your computer screen

Grab sound from multiple sources

Save recordings as videos and GIFs

Save videos in any popular format
Disclaimer: Please be aware that Movavi Screen Recorder does not allow capture of copy-protected video and audio streams.
How to Capture Screen on Windows 7 with Snipping Tool
Snipping Tool is another option for taking a screenshot. The app is built into Windows, and this is the main advantage because you don't need to go through an installation process.
Though Snipping Tool is not as fully featured or fast as Movavi Screen Recorder, it still can be used for screen capture.
Step 1. Launch the Application

Find Snipping Tool in the standard programs menu and click on it twice to launch the app.

Step 2. Choose the Size

To choose the size, use the New list. The options are rectangular screenshots, specific windows, or full screen.

Step 3. Save the Image

If you want to edit the screen capture, you can do it in the preview window. But before editing, save the original image so as not to lose it.

If you're satisfied with the result, save it to your hard disk.
How to Print Screen on Windows 7
Do you want to take a screenshot without Snipping Tool? The alternative is to use the Print Screen function.
You don't need to be genius to use print screen on Windows 7, because you see the button on your keyboard every single day. But when using Print Screen, you should remember its disadvantages:
Your screenshot doesn't open in a preview window, so you don't know where it will be saved.
You can only capture the full screen.
To edit the image, you need to open it in another application.