How to Use an AVI-to-MP4 Converter for Mac
AVI has been and remains one of the most popular video file formats. It's used to encode many TV shows and movies, along with many other video files in a format that many users can play. Unfortunately for Mac users, AVI isn't always the best file format because of the lack of support on devices such as iPhones, iPads, and iPods. While some Mac users may be able to play AVI files on their computers, they will only be able to do so if the files use QuickTime codecs. Apple devices are compatible primarily with MPEG-4 (MP4) and other multimedia formats. This means you will need to convert AVI to MP4 on a Mac or convert them to other Apple-supported formats.
To help you play your favorite movies, TV series, and other AVI files on Mac systems or other devices, the following is a complete guide for how to convert AVI to MP4 on a Mac. Mac users should be able to easily convert AVI files using the following software, including both third-party and native apps.
How to Convert AVI to MP4 on a Mac Using Movavi Video Converter
If you need a reliable solution to help with converting AVI to MP4, Mac users can use Movavi Video Converter to convert AVI to nearly any file format, including MP4, MKV, and MPEG. You can also use it to convert MP4 to AVI on Mac and other file conversions. Batch processing is also supported for multiple files. You can give Movavi Video Converter a try and download it today to start converting your video files.
With Movavi Video Converter, you can:
Convert video, audio, DVDs, and even images
See high-speed conversion without any loss of quality
Modify files by improving quality, adjusting sound, and joining or trimming files before conversion
Conveniently save video and audio clips for easy access on mobile devices
The following are the steps for how to use our AVI-to-MP4 converter on Mac devices.
Step 1. Install the Movavi Mac Video Converter on Your Device
Simply download the converter, open the downloaded file, and follow the installation guidelines we've included.
Step 2. Add AVI Videos to the Converter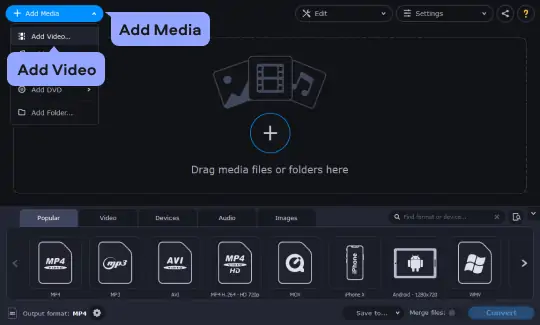 The first step once opened is to click Add Media, which you'll find in the upper left-hand corner of the program window. Select Add Video and choose the files you would like to convert to Mac- or iOS-supported file formats, including MP4 and others. You also have the ability to drag and drop files into the converter interface, which adds them to the list of files to convert.
Step 3. Choose the Output Format for Converted Files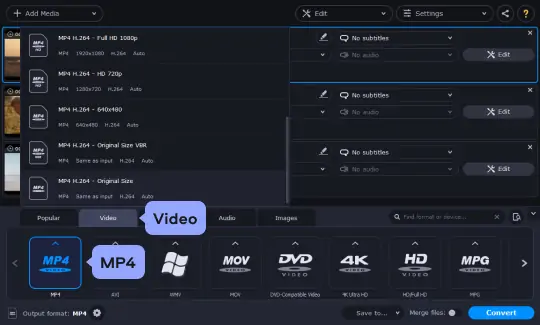 Assuming you want to convert to MP4, select the MP4 as your output format, open the Video tab located in the bottom of the window. From there, click MP4 and choose the MP4 preset that meets your preferences.
Step 4. Convert AVI to MP4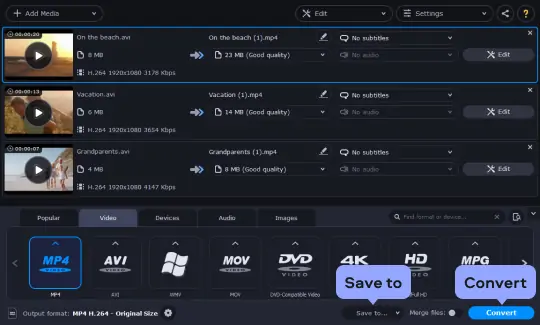 Before converting, ensure that you've selected the correct output folder with the Save to button. Click Convert in the bottom right-hand corner and simply wait until the program has completed the conversion process.
Also, if you need to convert MP4 to AVI on Mac devices, Movavi Video Converter makes it easy to encode them for use on any Mac or Windows computer. Regardless of your file conversion needs, Movavi Video Converter can help you meet them with an easy-to-use and efficient program.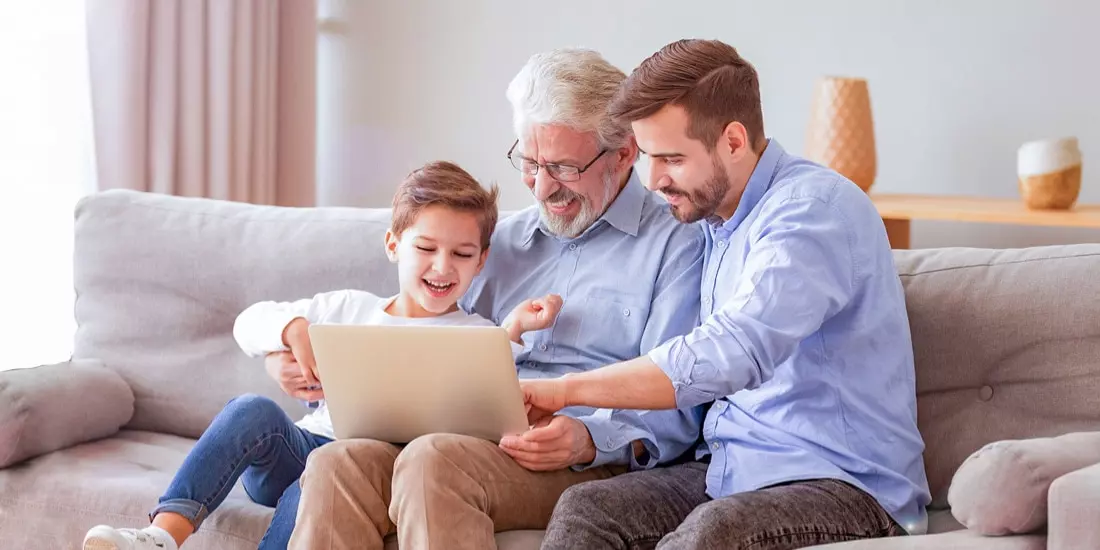 Movavi Video Converter
The ideal way to get your media in the format you need!
How to Use the VLC AVI-to-MP4 (MPEG-4) Converter for Free on a Mac
If you're looking for another way to convert AVI to MP4 on Mac for free, you can use VLC, also known as VideoLAN Client. This program was developed by VideoLAN, which is both a non-profit organization and a project. VLC makes it easy to convert AVI to MP4 on Mac devices. VLC plays all file formats and features fast hardware decoding on most platforms.
Take the following steps to convert AVI files to MP4 on Mac devices.
Step 1. Download and Install the Mac Version of VLC on Your Computer
Download the VLC program from their website and install it on your Mac computer.
Step 2. Add your AVI Files to the Conversion Queue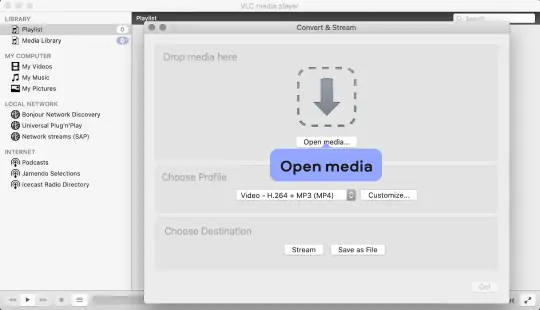 Go to the File menu and click Convert / Stream, which will load the window with a Drop media here section on top. You can then either click Open media to select AVI files from your computer, or drag and drop media from the Mac Finder into the program.
Step 3. Choose a Conversion Format
Once you've added the AVI files you want to convert into the converter, you can choose a format under the Choose Profile tab. For MP4, select Video - H.264 + MP3 (MP4).
Step 4. Choose a Save Location for Your Converted Files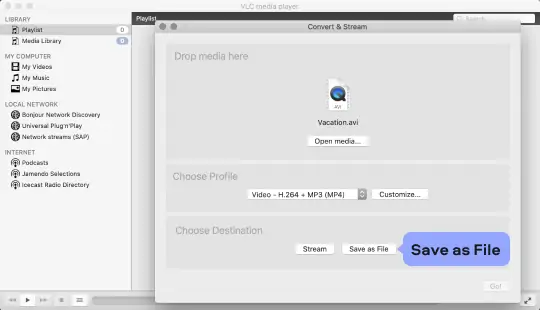 After selecting your files and format, click Save as File in the Choose Destination tab. Simply wait for the conversion to complete, and you'll have your completed MP4 file.
Pros and Cons of Using VLC
There are several advantages of using VLC as an AVI-to-MP4 Mac converter. First, it's entirely free, open-source software that you don't have to pay to use at any point. You'll never need to worry about any ads, spyware, or user tracking, despite the fact that it's entirely free to use. It also features a simple, easy-to-use interface that can have you converting your files in no time. You can also use the media player to play both media and external subtitle files simultaneously.
While VLC is convenient to use and free, it may also deter some users because of its outdated interface. You may also experience some playback issues when playing DVDs on the software.
How to Convert AVI to MP4 on a Mac Online
Another free AVI converter for Mac computers is Online Video Converter, which also makes AVI conversion easy without the need to download any software. Unlike other software, Online Video Converter is web-based to enable both Windows and Mac users to convert files with ease. In addition to MP4, you can also choose from many supported output video formats such as 3G2, FLV, MKV, MOV, M4V, OGV, SWF, and WMV.
Take the following steps to use this AVI file converter for Mac devices.
Step 1. Visit the Online Video Converter Website
To get started with the conversion process, all you need to do is visit the Online Video Converter website.
Step 2. Choose the Media You Want to Convert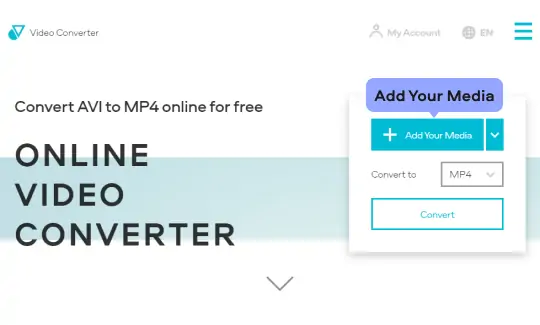 Click on Add Your Media in the box on the far right side at the top of the page. You can also choose the downward arrow next to it to upload files from Dropbox or Google Drive.
Step 3. Select the Output Format
Based on the file you've uploaded, you can choose MP4 or other video formats in the Convert to dropdown.
Step 4. Begin the Conversion and Save Your File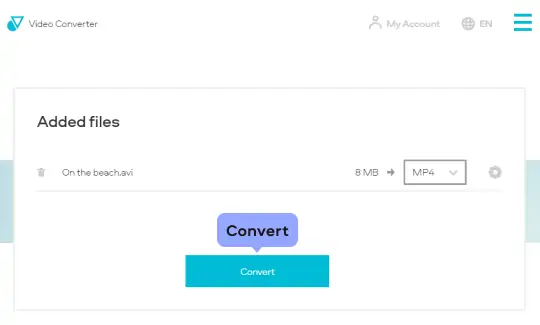 Once you've selected the media and format you want to convert, simply click on the Convert button to begin the conversion process. After it's completed, you can save the file to your computer.
Pros and Cons of Using Online Video Converter
The biggest advantage of using Online Video Converter to convert AVI files for a Mac is that you don't need to download any software. All that's required is to visit the conversion page and upload the media you wish to convert. The lack of software means you can use this converter on any system, whether using an iMac, MacBook Pro or Air, or Windows computer. There are also many formats to choose from for conversion, including both video and audio formats.
Although the free version makes it easy to convert a single file, you will need to pay for a subscription or get the paid desktop version for larger file sizes, online storage, batch conversion of multiple files, and additional input and output formats.
AVI vs. MP4 Comparison Table
To better understand the differences between AVI and MP4 files, check out this comparison table that details each format.
| Comparison Parameter | AVI | MP4 |
| --- | --- | --- |
| File extension | .avi | .mp4 |
| Video-encoding formats | H.263, VC-1, MPEG-1, MPEG-2, MPEG-4, others | H.264, H.265, MPEG-2, MPEG-4, H.263,VC-1, Dirac, others |
| Audio-encoding formats | AAC, WMA, MP3, FLAC, AMR, others | AAC, MP3, AC-3, Apple Lossless, ALS, SLS, others |
| Device and OS compatibility | All Windows-based devices, Mac OS X, Linux | Compatible with almost all devices and operating systems |
| Developer | Microsoft | International Organization for Standardization |
Frequently Asked Questions
How Do I Convert MP4 to AVI on a Mac?
Converting MP4 to AVI is easy using Movavi Video Converter. This software is an AVI converter for Mac and Windows users, with plenty of features that make it more than a mere converter. You can use this program to convert multimedia to HD and over 180 other formats, reduce video sizes without quality loss, and crop, merge, or rotate video clips.
To use this software to convert MP4 to AVI, take the following steps.
The first step to take is to download the AVI-to-MP4 converter for a Mac and install it on your device.

After installing the program, click Add Media in the upper left corner of the window. Next, select Add Video and select the files you would like to convert to AVI or another format. You also have the option to drag and drop files from your computer into the interface, which adds them to the conversion list.
To convert your files from MP4 to AVI, select AVI as the output format by opening the Video tab at the bottom of the window and clicking AVI. From there, you can select the AVI preset that suits your needs.
You can begin the conversion process by clicking Save to, followed by clicking Convert to the right. Simply wait for the conversion to complete before your file is saved. The converted file will be ready to play on any Mac or Windows computer.
How Do I Convert AVI to MP4 with QuickTime on a Mac?
If you want to convert a video file using what's already included on your Mac, convert AVI to MP4 with QuickTime Player Pro. This program is Mac's built-in video player that functions as more than a player. Many Mac users aren't aware of QuickTime's myriad capabilities beyond playing video files—for instance, it can also record your screen, serving as free high-quality screen recording software. While it can't play every video file, such as AVI and MKV, it's incredibly easy to use as a built-in video converter. However, bear in mind that you will need to pay for the Pro version to use it as a versatile video converter, as this function isn't included with the free version.
Once you've upgraded to the Pro version of QuickTime Player, you can begin converting files in AVI and other formats. The following is a brief guide to help you convert an AVI file to MP4 on your Mac computer using QuickTime Player Pro.
Start by opening QuickTime on your Mac, either by double-clicking on the video file you want to convert or opening the program alone.
Once open, you can open your video file from the File menu and accessing the file on your computer. If you used that file to open QuickTime, proceed to the next step.
After loading the file, go to the File menu and select the Export submenu from there. Choose the MPEG-4 file format, and click Save. At this point, QuickTime Player will begin the conversion process, which you'll be able to monitor in the small pop-up window until it completes.
While this is a convenient method for converting video files, it may not be ideal if you're looking for a free solution or more features from your conversion software.
Can You Open AVI Files on a Mac?
The short answer is yes, it is possible to play AVI files on Mac computers. However, you will need to use specific third-party programs that are Apple-supported with the ability to play these files. Mac's default QuickTime Player won't be able to play these or other file formats that Apple doesn't support.
One of the best programs to use on your Mac to play AVI files is VLC. It's entirely free to download and install, and you don't need to worry about any malware or ads. In addition to AVI files, you can also use VLC to play DivX files on your Mac OS X. All you need to do is visit the VLC website to download the AVI player for your Mac and open your files. Otherwise, the best way to play AVI files is to convert them for your device using a converter.
Why Can't I Play AVI Files on My Mac?
If you are unable to play AVI files on your Mac computer, this is most likely to due incompatible codecs. Codecs are a part of the video player package included with programs such as QuickTime Player. Certain players include different codecs, based on what their developers support. QuickTime Player is an Apple product, which means that the video codecs included with this player are only Apple-supported codecs such as MP4. As such, AVI files aren't Apple-supported and aren't compatible with QuickTime Player or other Apple programs.
However, you can expand the code library of QuickTime Player by downloading the specific AVI codec required to play the file. If for any reason adding the codec isn't an option, you can also convert the AVI on your Mac to an Apple-supported format using a converter, or view the file on another third-party application that has the missing codec, such as VLC. Ultimately, if you want to play AVI files on your Mac, there are plenty of options available to help you play your favorite media.
It can be frustrating downloading your favorite media only to find that your Mac is unable to play it because it's in AVI format. The upside is that there's no shortage of helpful workarounds that make it easy to either convert the file or watch it as is. With programs such as Movavi Video Converter, VLC, or even the Mac's native QuickTime Player, you have ample tools available to help you convert and play AVI or other files that aren't ordinarily supported by Apple. Whether you prefer to download software or rely on web-based solutions, you don't have to look hard or very far to find the best way to watch AVI files.
If you're looking for an easy tool to use to convert AVI files to MP4 or convert other file formats, download Movavi Video Converter and give it a try today. You'll see why our software is one of the best solutions to make your AVI files compatible with any Mac device, with a simple user-friendly interface and a wide variety of features that set us apart from other converters.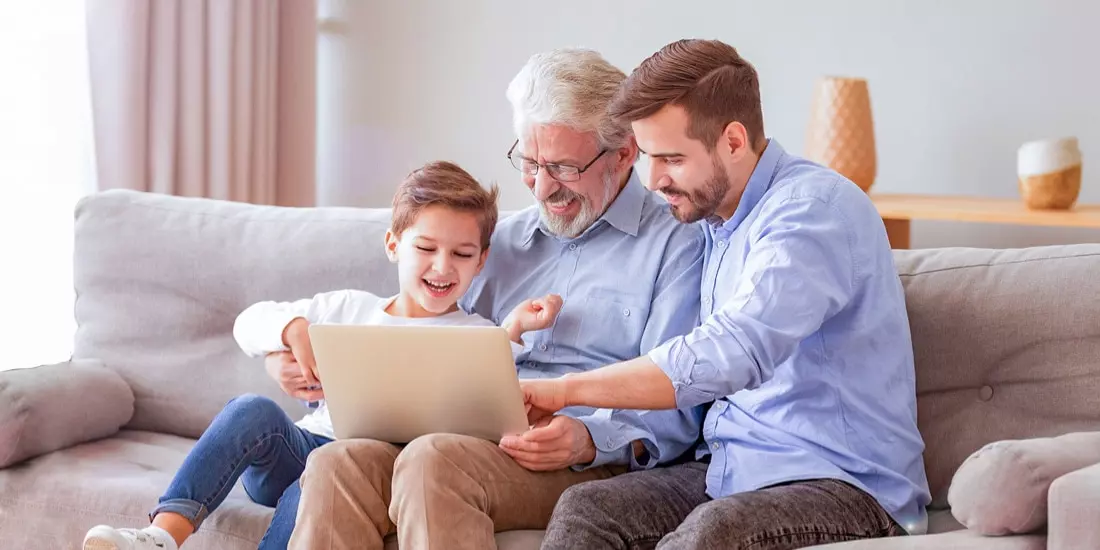 Movavi Video Converter
The ideal way to get your media in the format you need!
Have Questions?
If you can't find the answer to your question, please feel free to contact our Support Team.
Screen Recorder
An easy way to record from your screen in HD. Make video footage of any application, record online streaming video, webinars, even Skype calls, and save clips in all popular formats.
Video Editor
A comprehensive, streamlined video editing program that has everything you need to create amazing home movies with custom soundtracks, special effects, cool titles, and transitions.
Sign Up for News and Special Offers