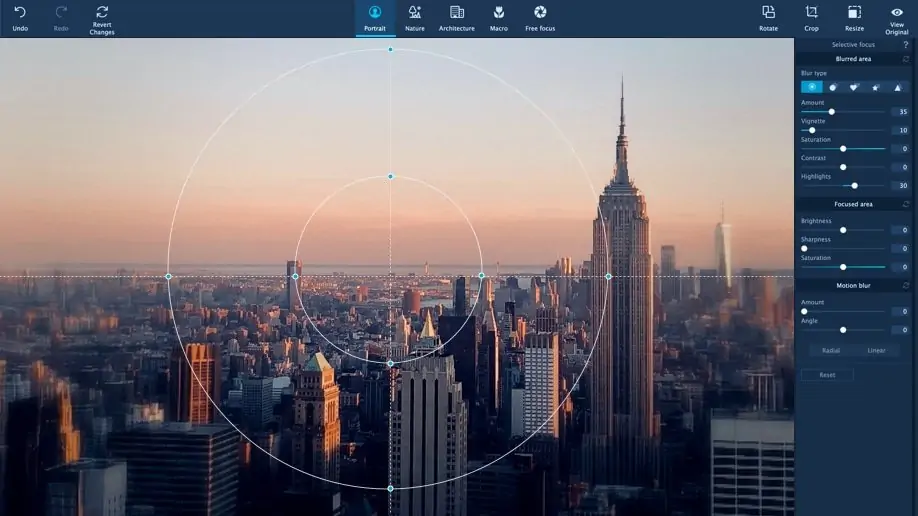 Turn Images into Art – Blur Photos
Usually, we hate it when pictures turn out blurry – and any photo-editing software can fix that – but it takes a dedicated tool to make blurred images add to the quality of an image. Movavi Picverse Photo Focus lets you use the photo blur tool as a creative way to tell amazing visual stories!
Blur Photos to Add Atmosphere
Blur out distractions and add sparkle to make your pics more evocative.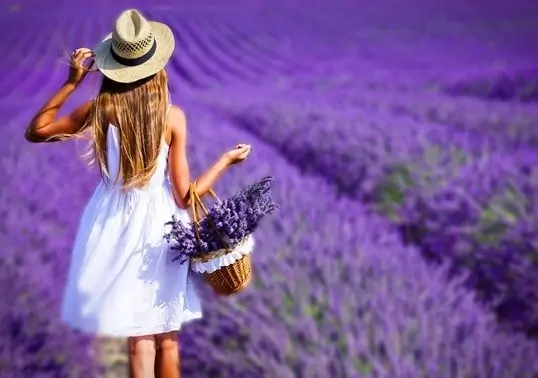 The World Is Your Toy Box
Apply tilt-shift to panoramic shots to make them look like miniatures.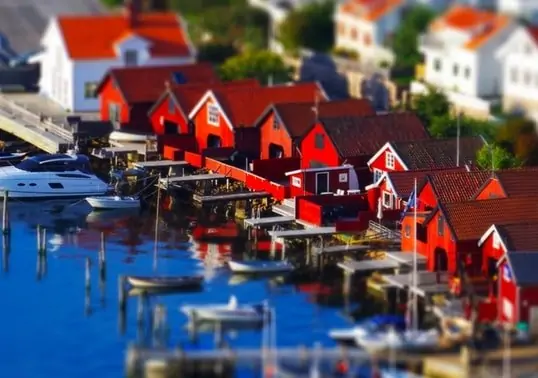 Emphasize What's Important
Make things stand out by keeping them in focus.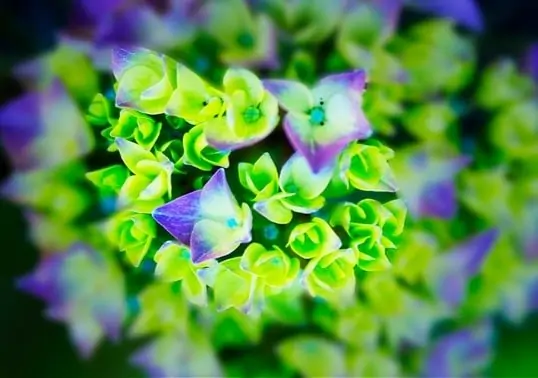 Bokeh Your Background
Choose from a variety of bokeh blur types: classic, hearts, stars, and triangles.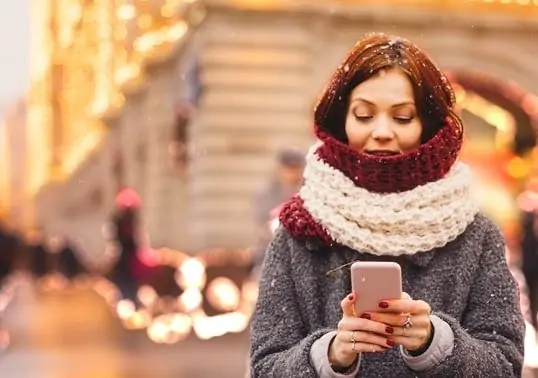 Keep It in Motion
Add dynamics to your shots with motion blur.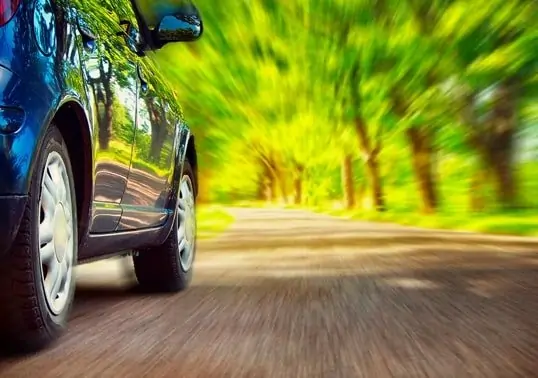 Edit brightness, contrast and other parameters, both in and out of focus, for a different kind of effect.
Do basic frame transformations: crop, rotate and resize your image to improve the composition of your shots.
Export to most popular image formats like PNG or JPEG, adjust JPEG quality and more.
Movavi Picverse Photo Focus
Operating system
Microsoft® Windows® XP/Vista/7/8/10 with up-to-date patches and service packs installed
Processor
Intel®, AMD®, or compatible processor, 1 GHz
Display
1024 × 768 screen resolution, 32-bit color
RAM
512 MB RAM for Windows Vista; 2 GB for Windows 7, Windows 8, and Windows 10
Hard drive space
250 MB available hard disk space for installation, 1 GB for ongoing operations
System permissions
Administrator permissions are required for installation
There is always room for something new when you're a photo editing fan. With Movavi's photo blur editor, you can use blur as a creative visual tool to make your photos expressive in a whole new way. Highlight important faces in group portraits, or add a vignette at the edges of your photo to bring attention to the central elements. Wondering how to blur a picture? Download Movavi's photo blur maker now and learn how to use all its creative tools!
Sign Up for News and Special Offers
Your email address was successfully added. Thank you for your interest in Movavi!