Using CDs and DVDs in the 2020's may seem archaic, as the world is now almost all digital. However, these discs remain popular for certain uses - they are still relevant, loved, and used by many for both work and personal use. They are a convenient way to store important information in an easily accessible form, to save photo and video albums, or to create digital memories of special occasions.
But the continuing popularity of discs means finding high-quality free DVD-burning software to work with. If you're looking for downloadable freeware for PC, you should definitely try Movavi Video Suite. The included free DVD burner provides all the tools you need to work with CDs, DVDs, and even Blu-ray discs- without limitation! Download this easy-to-use program now and take a look at what it can do: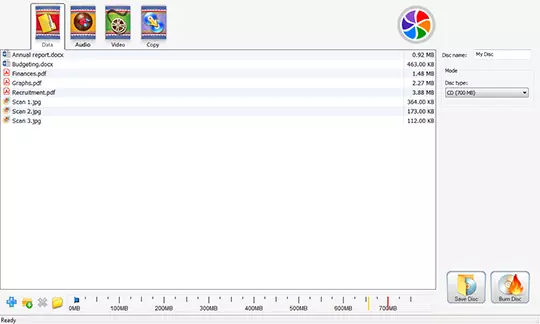 Data
Create a disk to hold all types of documents and files, including media files. Choose to burn a CD, Mini-CD, DVD, or Blu-ray disc.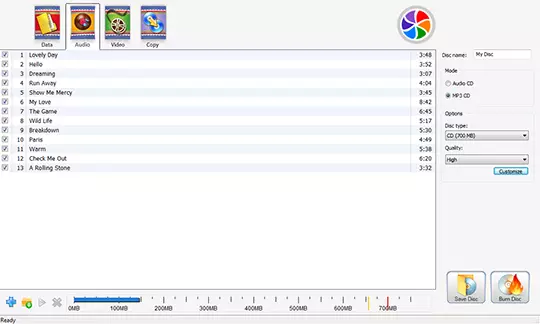 Audio
Easily make an audio or MP3 CD of your favorite songs - with the ability to adjust the music quality.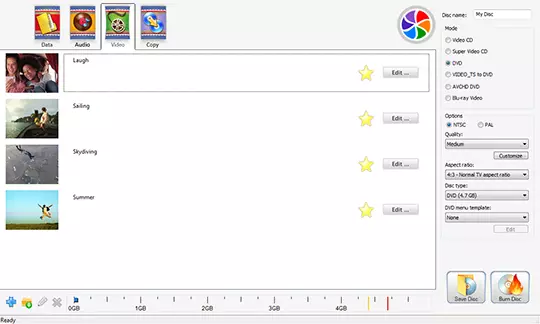 Video
Burn to disc any video you want and configure all the necessary settings: choose one of the numerous modes, set the required regional standard, adjust the video quality, select the desired aspect ratio and disc type.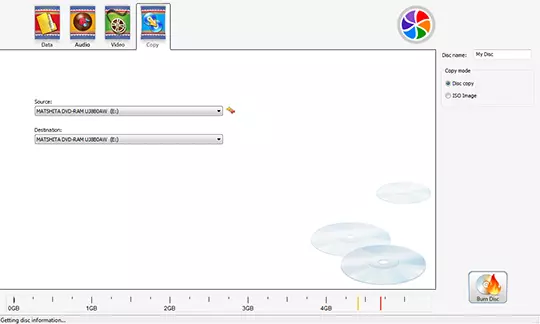 Disc copy and ISO images
Use our CD and DVD burner software to copy information from one disc to another, as well as burn ISO images.
Movavi Video Suite provides comprehensive free CD-burning software that you can use right away with no need to register or activate the software. The program is compatible with Windows 10, 8, and 7. Download this top-rated software and start burning DVDs now!
Have questions?
If you can't find the answer to your question, please feel free to contact our Support Team.
Sign up for news and special offers