Best free video editing software in 2021
Video editing isn't just for people with money to spend on top-of-the-range, cutting-edge technology. But finding the best video editing software for free can be difficult for those who are not experienced enough – that's why we've tested out a range of free editing software and put together the best 18 that were free, quick, and didn't leave a watermark.
Excellent features wrapped up in an intuitive interface
OS: Windows, Mac
Best for: those who seek simple yet powerful video editor
Find out more about the Movavi Video Editor Plus in CNET's review.
Movavi aims to create the best video editing software for PC for everyone in 2021. When you open up the video editor, you should be able to make professional-quality videos without the headache of annoying interfaces, complicated effect options, and filters that are difficult to get right. When you can find freeware that does that, it's brilliant.
That's why Movavi Video Editor Plus has been built with an intuitive interface that allows you to get the best ready-made effects, transitions, filters, and stickers with one click. You can also make the most of a range of backgrounds which can be combined with the Quick Video mode – making slideshows out of pictures and adding music can be done within a couple of minutes. This program can also act as a video montage maker.
The Movavi Video Editor Plus allows you to:
Enhance video quality. Making use of a range of options such as contrast, saturation, and white balance makes improving your videos as easy as one click. You can also rely on the auto-adjustment options to help you out if you're not sure of your color correction skills.
Add Chroma key effects. Adding background color effects onto your footage is easy with the range of Chroma tools.
Add speed effects easily. Speeding up or slowing down a video can be a difficult process of programming in the exact increase or decrease. Not with Movavi – you can simply use the slider to set the speed, and your video is done.
Supported on Windows 7/8/10 and Mac OS X 10.10 and higher, Movavi is one of the best video editing software for Windows 10. If you use an older OS, you can even use a legacy version of Movavi software by searching in the Legacy Store for Windows or Mac.
Pros
Intuitive interface with simple and compact feature layout
Easily set up your audio, video, and subtitles on different tracks
A range of video editing options such as clipping, contrasting, and adding text
Cons
The trial version comes with certain restrictions
Conclusion: what to look for in a video editor
We hope this article has helped you to choose a video editor. Here is the summary of the most important things to consider when choosing the best video editing program:
Usability: ensure that the app or software you choose suits your level of experience. Apps which offer many features may be tempting, but they are usually complicated to use. If possible, choose software that offers a free trial so you can ensure it's right for you.
Support: check out what support is available – for example live chat, online, or email support.
Features and special effects: check that the program you choose offers all the features you need and has enough filters, transitions, and other special effects. Check the developer's website and read through the features before purchasing the software.
Supported formats: it's best to choose software that supports the widest range of formats possible including the most common file formats.
User reviews: it's a good idea to check out the ratings and user reviews for any software before you purchase it to see how happy other users are with the software, as well as highlight any problems, bugs, or issues.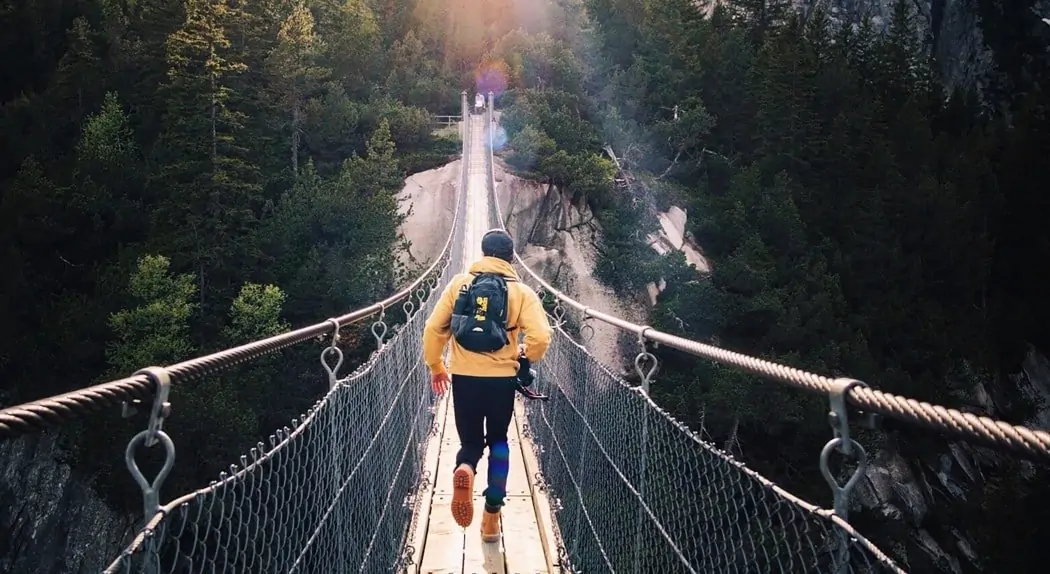 Movavi Video Editor Plus
Make videos. Create. Inspire.
* The free version of Movavi Video Editor Plus has the following restrictions: 7-day trial period, watermark on the output videos, and, if you're saving a project as an audio file, an ability to save only half the audio length. Learn more
Video editing software for free: frequently asked questions
What do most YouTubers use to edit their videos?
YouTubers all around the world are using a range of free video editing software. Getting the best services doesn't mean having to spend money, especially when you use some of these services:
Movavi Video Editor Plus
AVS Video Editor
CyberLink PowerDirector
Nero Video
MAGIX Video Easy
These editors give YouTubers a range of tools to animate, transition, and improve their videos.
If you are thinking about using a video editor with your videos, check out our article for the best video editing software for Youtubers here.
What is the best free online video maker?
Looking for the best video maker means finding one which gives you a range of tools for working on videos that are easy to navigate. But finding something that isn't rubbish can be difficult.
That's why you should look at our guide on the top free online video editors that are available right now. Then you'll know which one can cater to all your needs.
What is the best professional video editing software?
When you're ready to make the jump into using top-of-the-range video editing software, there can be confusing questions about the options that are available. If you want our suggestion, the top 5 services are:
Adobe® Premiere® Pro CC
Final Cut Pro
DaVinci
Lightworks
Magix Video Pro X
If you want to find out more about these programs, look at our writeup on the best free professional video editing software.
What are the best smartphone video editors?
Editing on your smartphone is a different game to editing with a computer or laptop, but a number of excellent smartphone video editors are available on the market today. These include:
FilmoraGo
Adobe® Premiere® Rush®
VideoShow
PowerDirector
KineMaster
If you want to edit videos on your Android or Apple device, check out the link below. This is top 7 apps to try on your smartphone:
What is the easiest video editor for beginners?
Finding an easy-to-use editor can save you a lot of time in the long run, especially by removing the learning curve for some of the professional apps. We recommend you try Movavi Video Editor Plus – a handy video editor with all the features for video and audio editing that is extremely easy to use. Check out the video below to learn more.
Sign up for news and special offers