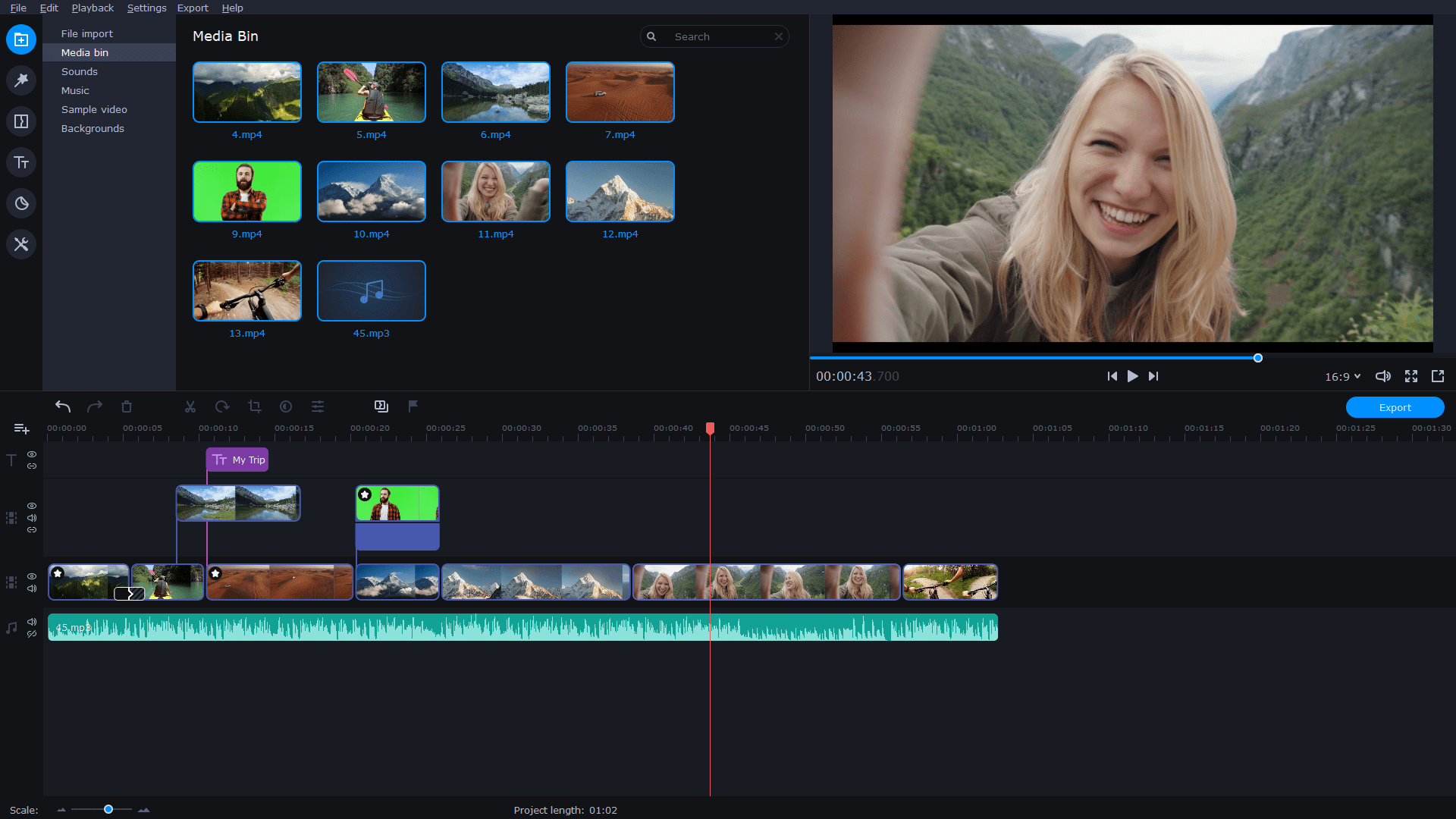 Best Free Video Editors in 2020
Want to make cool videos that you can share with your family and friends? Looking for the best free video-editing software? Then this article is just what you need! We reviewed 8 best free video editors for PC and Mac that can be used or tried for free. All of them have their own strong and weak points that we tried to analyze. Check out our list of top free video editing software for Windows 10 and other systems right below and decide for yourself which program suits you best!
Top 8 Best Free Video Editing Software for Windows 10 and Other Systems
Windows & Mac
Let's start with programs that are available for both most popular operating systems. So, if you're looking foк a video editor for your Mac, here's the list for you.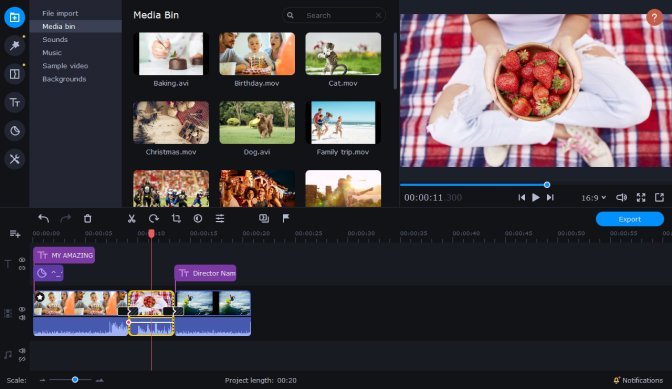 Movavi Video Editor Plus is supplied with a wide range of functions: essential video editing features, such as the ability to trim, rotate and crop videos; many transitions, filters, and titles; stabilization and Chroma Key. The program's functionality is wrapped into a simple, intuitive interface that doesn't require advanced video editing skills. You can use Movavi Video Editor Plus for free during the trial period.
Pros:
Simple and compact interface
Different tracks for audio, video, and subtitles
Many video editing options
Cons:
Restrictions of a trial version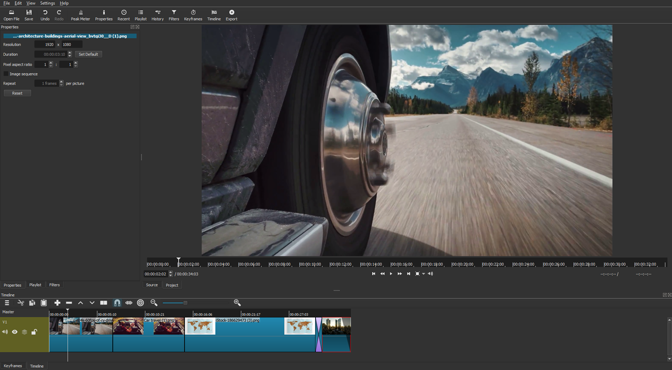 As Shotcut was originally developed for Linux, Windows users might initially feel a bit odd when they see the interface. It's a little different from other video editors, so you will have to invest some time and effort to get used to it. However, if you give the program a chance, we guarantee, you'll be rewarded.
If you're looking for a Movie Maker alternative for Windows 7 or 10, you should definitely try Shotcut. It has all the features of the classic Microsoft program, as well as a number of cool extras: for example, it allows you to edit and export 4K Ultra HD videos. Another good news is, Shotcut is an open source app which means you don't have to pay to access all of its features.
Pros:
Free Windows video editor with lots of cool features
Cons:
The interface takes time to learn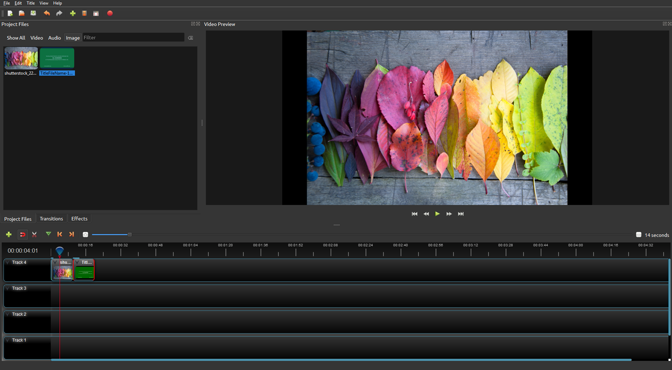 As well as Shotcut, OpenShot is an open source program, so all of its features are available for free. If you've ever tried iMovie on Mac, you'll feel right at home with OpenShot – it has a convenient multi-track timeline and intuitive drag-and-drop layout similar to the Apple program. You can upload videos and photos, add animated titles and transitions, apply effects. You can also add an unlimited number of tracks on the timeline which is quite convenient.
The only problem with any freeware is that such programs often lack more advanced features, and the number of tools is limited. In the case of OpenShot, having more effects and title styles would be quite useful.
Pros:
Open source software
Multi-track timeline
Neat interface
Cons:
For some users the number of features might seem insufficient
Windows only
The following list includes programs which are available on Windows only. Check them out if you're going to edit your video on a PC.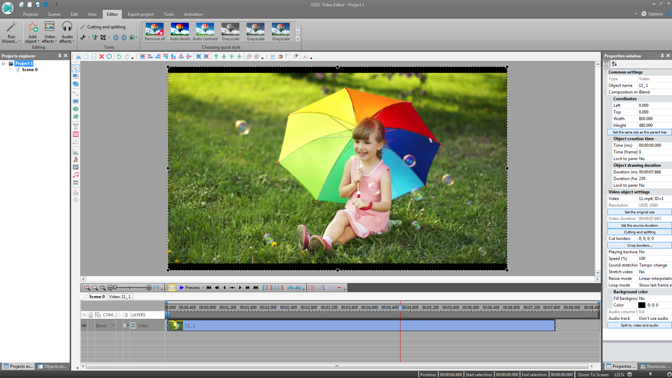 Free version of VSDC has all the essentials: filters, overlays, and even color correction and audio editing settings. It also supports lots of input and output formats and has an intuitive interface.
More advanced features (like video stabilization, waveforms visualization, and voiceover recording) are available only in the paid version. Moreover, you won't get technical support if you don't upgrade to the full version.
Pros:
Easy to learn
Lots of useful features
Cons:
Tech support is not available for the free version
Windows Movie Maker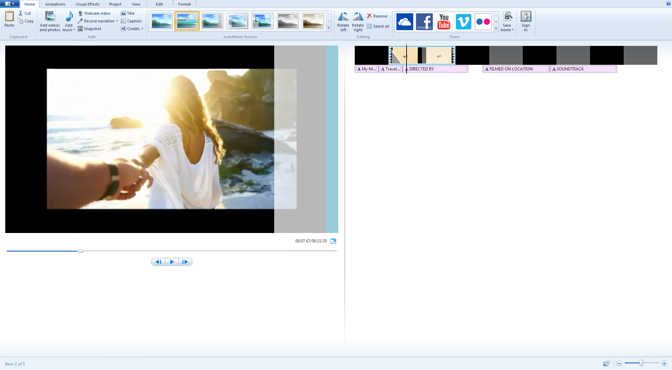 Everybody knows Movie Maker – it's one of the most popular programs for beginner video creators, and one of the easiest to master. With Windows Movie Maker, you can quickly create nice-looking films using simple drag-and-drop controls. This program allows you to add effects, titles, transitions, and music.
The sad part is, Windows Movie Maker was not updated since 2012 – Windows 8 and Windows 10 were released without this program. So, if you're looking for a video editing app for Windows 10, you'll have to look elsewhere.
Pros:
Absolutely free
All the basic video editing functions are present
Cons:
Is no longer supported by Microsoft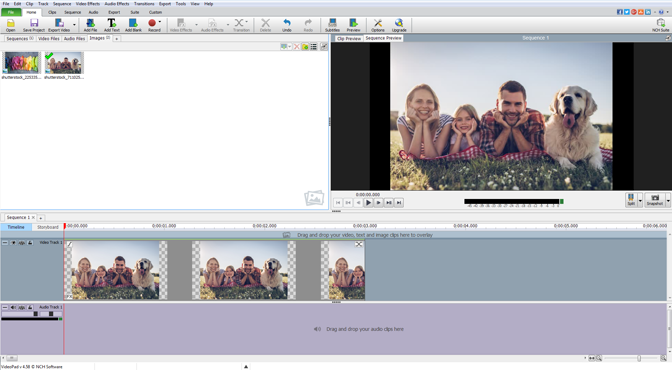 You can try VideoPad for free, but only a limited number of features will be available. For example, the program will allow you to export your video in only two formats: WMV and AVI. The number of video tracks on the Timeline will also be limited. All in all, it's a good piece of software for anyone who wants to start making their own films.
Pros:
Cons:
Some features are unavailable in the trial version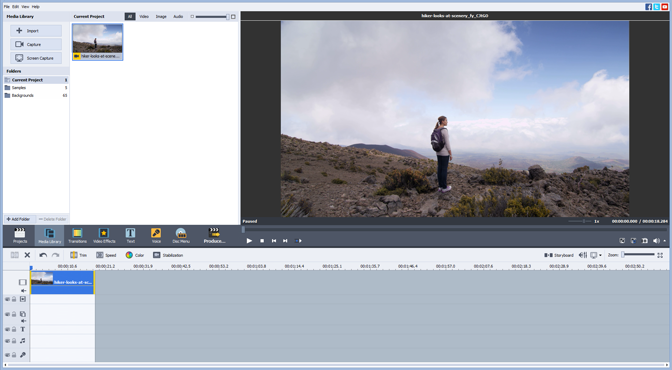 As you launch AVS Video Editor, it immediately offers you video tutorials and tips that explain how to use the program. The visual arrangement of the elements in the app is also quite logical and user-friendly, so you won't get lost. The number of transitions and effects is really huge, so prepare to unleash your creativity.
Unfortunately, AVS Video Editor is not fully available for free. If you want to export videos without a watermark and get access to some other locked features, you should buy the full version.
Pros:
Easy-to-use and tidy interface
Lots of effects
Useful tips and tutorials
Cons:
Free version has trial limitations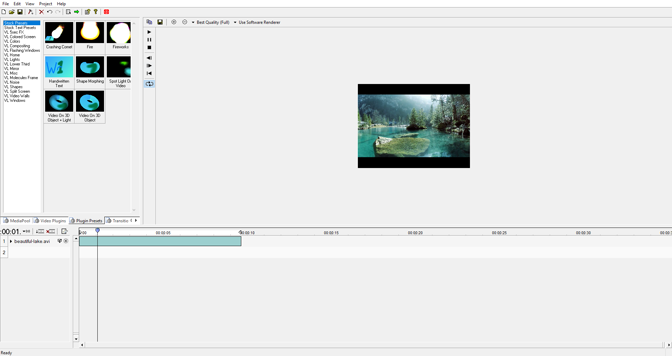 Debugmode Wax is free video editing software, and that's a huge advantage. You can use it for any purpose with no fee. The program has all the basic video editing features and a large library of 2D and 3D effects. Another distinctive feature of Wax is that the app has two working modes: as a standalone app and as a plugin to other programs like Adobe Premiere.
Of course, there are disadvantages. Those users who like modern interface design in their apps might be disappointed – Debugmode Wax doesn't look up-to-date and may remind you of the programs you used more than a decade ago. Another thing is, Wax doesn't allow to import and export files other than AVI. With lots of video formats available today, this is quite inconvenient.
Pros:
Freeware with all the essentials
Cons:
Old-fashioned interface
Support for AVI files only
How to Choose a Video Editor
Operating system. Make sure that the software you are considering is available for your computer's OS. Otherwise, no matter how convenient and advanced the software is, you won't be able to use it.
Price. Of course, there's plenty of free video editors on the Internet. But they are not perfect: they may have weird interface, limited editing features, etc. So, for some tasks, you may have to spend your money on a more advanced video editor. But before entering your credit card number, don't forget to check the pricing and read into all the details and consider all the options. If you're careful enough, you may be able to snatch a great deal.
Software features. Do you need to record a voice-over? Or you want to make a wedding video and you need beautiful transitions and titles? Your software needs to suit your needs, otherwise this isn't money well-spent.
User-friendly interface. Montage is quite a difficult art on its own. If your software isn't comprehensive and requires additional efforts, it turns video editing into a rocket science. No one wants this, right?
Input and output formats. There's no use of a video editor if it cannot open your initial video or saves the result in a format that no player can read. This problem is solvable – you can find a good converter to pair with the video editor. But what's the point in getting two programs when you can find one that would cope?

Frequently Asked Questions

Of all the products mentioned above, we recommend you try Movavi Video Editor Plus. It's a simple yet powerful video-editing program that has everything you need for making your own movies: lots of useful tools, slick interface, and support for all popular formats. Drag and drop your videos and photos to the Timeline, add color filters and titles, upload your own music or choose from built-in audio tracks. Apply special effects like Chroma Key and slow motion, join fragments with transitions and, finally, export your video to your computer or upload it to YouTube. Have fun and good luck with video editing!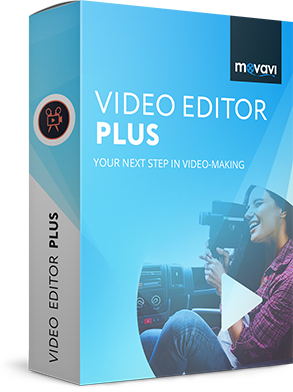 Movavi Video Editor Plus
Your next step in video-making
Edit video clips, images, and audio on a timeline

Add transitions, filters, titles, and stickers

Animate objects using keyframes, use more built-in media

Export videos in any popular format
* The free version of Movavi Video Editor Plus has the following restrictions: 7-day trial period, watermark on the output videos, and, if you're saving a project as an audio file, an ability to save only half the audio length. Learn more
Read Other Useful Articles